Did you check these Android Developer Skills?
Today's era is of smart devices, including mobile phones, smartwatches, and more. The invention of smartphones has completely changed how people used to access services and information.
Now, every single service is integrated with mobile; this innovation has benefitted businesses and users. Today, maximum android mobile users prefer to search for everything via android applications. As a result, the demand for android app developers increased.
But as there are ample options available, checking on the android developer skills has become mandatory to choose the best professional for android app development.
Agree or not? So, if you are also a business owner looking forward to hiring android developers, this blog is a must for you. Check the following set of skills to hire the best-suited android app developers for your project in a go. Let's get started!
Top Android App Developer Skills to Consider Before Hiring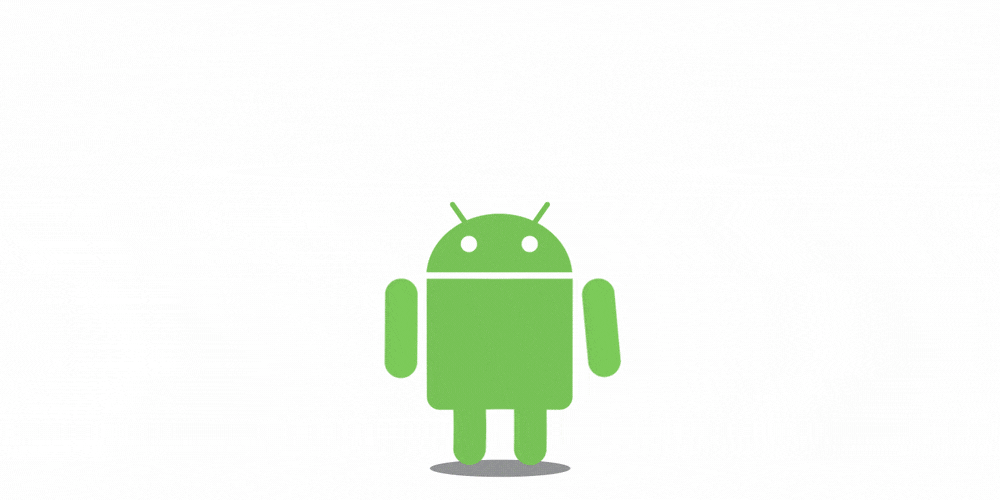 If you run a business and planning to hire android app developers, keeping an eye on the following skills is a must. It will help you hire the best android programmers for your project. Let's dig deep into the essential skills.
#Skill 1 – Strong Grip on Programming Languages
Every android app developer must be well-versed with programming languages, such as – Java, Kotlin, XML, and Firebase. Developers who lack such skills fail to build a successful android application. Now, you might be wondering about the programming languages used during development. Right? Here's the list.
Knowledge of Java is one of the most crucial skills every developer must have. A strong grip on Java programming helps developers code complex Java structures and syntax. So, make sure when you hire android developers that they must have experience in OOP and other concepts.
Regarding developing successful android applications, Kotlin works the best as it brings amazing benefits to the android platform. It is one of the trending programming languages used during android app development, and therefore, every android app developer must be well-versed with Kotlin. If you are planning to hire dedicated android app developers, make sure they should be well-versed with Kotlin.
Every business wants to develop a high-quality android app that helps their organization grow and earn profit. It is where Firebase plays a crucial role. Incorporating Firebase adds multiple features that ultimately ease the job of an android developer. Also, the firebase app indexing helps make the android application visible in Google SERP.
Undoubtedly, the major android app development programming is done using Java, but for other things, XML is required. It helps to provide the layout foundation for android mobile applications and is used to encode.
#Skill 2 – Understanding Android Design
A unique application design is one of the major factors behind the application's success as it helps to attract users to the application. The design of an android app improves the overall look and feel of the business application.
None of the users prefers to use an application with an unappealing design and lots of errors. Every android app developer needs to be well-versed in understanding android design.
So, whenever you search for android app developers for hire, check on this skill besides focusing on development.
#Skill 3 – Cross-Platform Expertise
With the ever-growing usage of smartphones, users are segmented depending on the platform and operating system, i.e., Android & iOS.
Even the tech giants like Google & Apple are attempting to bridge the gap between different OS via cross-platform applications & frameworks. That's why it is essential to hire android app developers who are well-versed in cross-platform app development.
If you find difficulty while hiring android app developers, it is suggested to consult a leading android app development company. The professionals will help you offer the best professionals with cross-platform expertise.
#Skill 4 – Adaptive to Changing Environment
Android development standards keep changing with time, so the developers should be flexible enough to adapt to the changing environment.
Also, the android app developers must be keen to learn new skills and implement them during custom android app development. Checking on this skill will help you hire dedicated developers who can fulfill all your android app project needs and demands.
This skill will enable the developers to quickly adhere to the given project requirements while allowing businesses to maintain that workflow throughout.
#Skill 5 –Database Technologies
Mobile databases are the collection of structured information designed to meet development requirements. That's why every android app developer must have a keen knowledge of the latest database technologies as it has numerous benefits, such as –
Databases offer complete security against cyber threats to android applications. In DBMS, different user logins are available that need to be approved by the admin or owner.
Android app database consists of authentic data as the entire DBMS system activities are interdependent on each other.
The amazing DBMS's Data Query Languages help android app developers search through an app's database in just a snap of fingers. So, the information is easily available within databases.
DBMS contains data manipulation language, which offers a smooth and convenient update of the application database. So, you can experience hassle-free updates if the developer is well-versed with the database technologies.
#Skill 6 – SDLC Understanding
Every android developer should know the reasoning behind the development process and corporate decisions. Make sure the professional you choose will be able to identify crucial elements and features while planning the development process smartly.
This way, they can create an android application that completely satisfies the business needs and demands. Like any other skill, cross-checking such android developer skills is a must before you proceed with the hiring process.
List of Benefits to Hire Google Certified Android App Developer
#Skill 7 –Smart Android Testing
The process of android app development isn't limited to its development. There are a lot more functions that one has to perform to ensure application success.
Yes, you read it right! Apart from development, android app testing is another crucial thing that you have to take care of. Conducting in-depth testing of an application is a must to make the application completely error-free.
Whether you hire android app developers or consult a leading android app development company, ask the experts whether they could test your application properly or not.
The professionals must be well-versed with the fundamentals of testing and hence scan it with an eagle eye to eliminate all the bugs and errors.

#Skill 8 –Soft Skills
Technical expertise isn't the only thing one should check while finalizing android app developers for hire. Android developers must also possess some soft skills, such as –
A dedicated android developer must follow a transparent communication medium and have amazing communication skills. Sometimes, miscommunication also leads to project failure. So, make sure the developer you hire must be open to easily communicate with you and provide you with constant app updates.
Developing an android application is a bit challenging, and every business owner should admit it. That's why the developers must be good problem-solvers; only then will they be able to craft android applications successfully.
An android app developer should also be a good team player, as complex projects cannot be tackled alone and require expertise. There are times when a project fails as the professionals fail to manage work with a team which further affects the android application working.
So, whether you want to hire android app developers in New York or any region, make sure they must possess these soft skills.
#Skill 9 – On-time Delivery
Completing the work within the promised deadline is a skill few professionals have. So, don't forget to check this skill when you hire an android app developer.
That is why you should also check the work reputation of the android developer or an android app development firm to get an idea about the project delivery.
One of the best ways to do so is to talk to the existing clients who have availed android app development services from them. It will help you get assured of your decision.
#Skill 10 – Fluency with Version Control Tools
When an android application is developed, countless features need to be added, and it becomes mandatory to test out some features to check whether they are functioning properly.
But, let's consider a situation where you add a feature that breaks your Android app's current MVP. What will you do at that time? It is where possessing fluency with version control tools like Git will come as a savior.
Summing Up!
The demand for android applications is increasing at lightning speed, and so is the demand for android app developers. A large user database, huge scalability, and accessibility are some features that make android applications popular.
So, if you are looking for professional android app developers for hire, you must check the android developers skills mentioned in the blog above. A developer with these skills is the right fit for your project.
So, tighten your belt, search for the best android app developer and hand over your project. After that, you can remain assured of your project's success.
You can also consider Dev Technosys to avail android app development services. We have a team of talented android app developers who can tackle even complex projects like a pro.