Before knowing about the differences between onshore, offshore, nearshore, and hybrid software development it is better to know that all the development services are in high demand.
There are many options available but to choose the best one for your business is a tough decision. Project delivery is normally a term that is used in IT industries.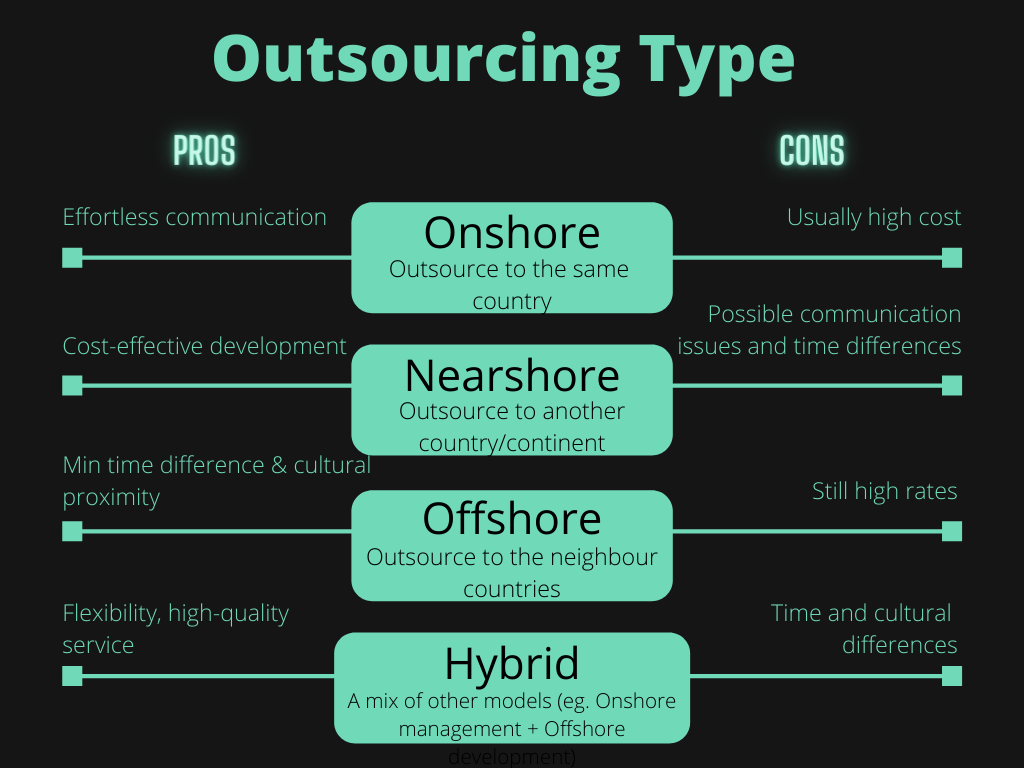 This is basically the way of delivering the project successfully depending on the location of the labor resources. If you are successful in choosing a good software development company then half of your work of developing the project is done.
The success of the entire project can get affected easily by the choice of the delivery model. The main motive is to choose an efficient manner for your project.
Onshore software development
Onshore software development is also known as onsite software development. An onshore software development company is responsible for sending their vendors to the site of the client.
The vendors are also responsible for establishing a proper interaction with the team members of the customer. They basically play a major role in collecting information, developing, implementing, maintaining, and also supporting the project.
One of the most important features of the onshore software development model is that the tasks that have been assigned by the customers are finished by the outside employees.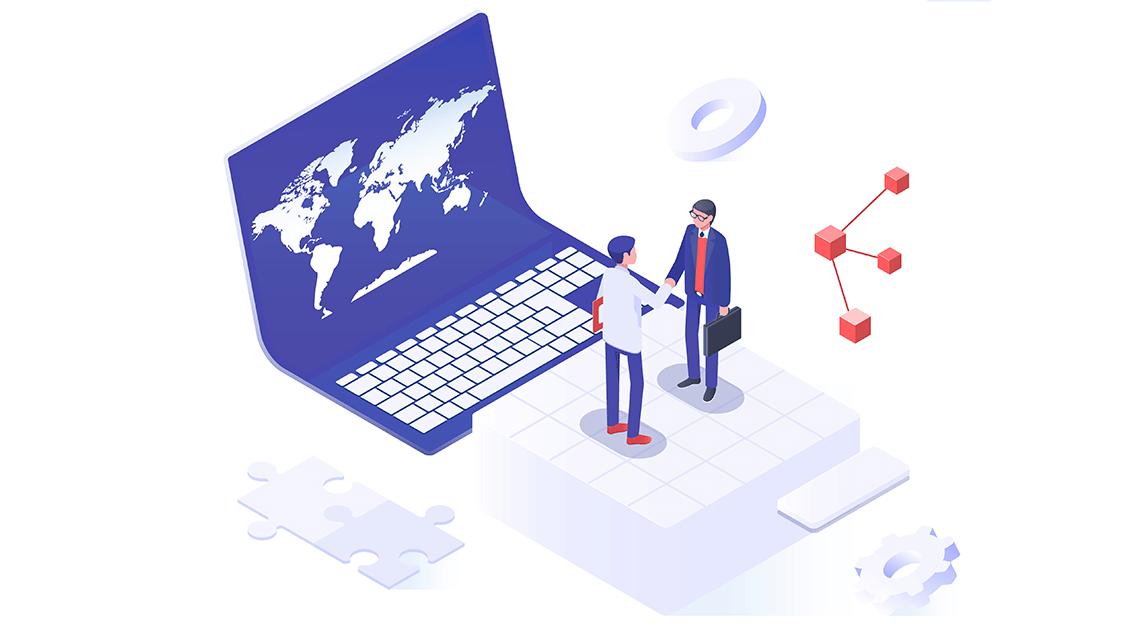 This is considered to be the best fit for the projects that are short-term based. So before choosing the best software development company for your project you must be wise enough to know all your requirements.
There are many customers who are choosing onshore software development projects simply because they are engagement models and they are also used for re-engineering projects with a scope of work that is repetitive.
This model is also used by customers when they are having their requirements unclear. When there is a continuous interaction between outside experts and a team of customers, this model is considered to be the most beneficial.
If a customer is willing to migrate to new technology then they are using this onshore development model. They are also using it when they are responsible for modifying their legacy model.
Advantages of onshore software development 
1. On-hand information
It is possible for the vendor as well as the customer to receive information that is first-hand from their employees. This is the best part as this helps in tracking the current progress of the work.
2. Face to face communication
Communication is regarded as a very important aspect in each and every field. If proper communication is not established then your project can be a major failure. This feature helps you in enabling the detection of emerging issues that are on-time along with an efficient method for problem-solving.
3. Effective communication
This point is similar to that of the above one. It has been mentioned that communication is the best way of achieving success but it is important to keep in mind that communication must be effective in nature so that there is no distance and time gap between both sites.
In simpler words, it can be said that there is no misunderstanding between the team to complete the project in a perfect manner.
4. Time effectiveness
There are many times when clients think that the project is needed to be changed in few aspects and that also is the latest time that is the latest stage of the software development cycle.
If a business owner is seeking the help of an onshore development company, then there are no chances of late changes as everything is done within the given time and also in a proper way.
5. Enhanced time to market
Enhanced time to market means delivering the project within the given amount of time. And due to the above-mentioned advantages, the products of the client can be delivered faster.
Offshore software development
Offshore development is not similar to that of the onshore software development model. If you are responsible for hiring an offshore software development company then you are dependent on the site of the vendor.
The other name for this development model is outsourcing. The clients basically order their products from the company which is located in a different location that is in a different country.
There is no chance of face-to-face interaction between the company and the clients. However, today's world is full of advantages and the technology is growing at a rapid rate and so there is no need to worry as the client can easily communicate with the company with the help of Skype, video calls, and phones.

This offshore software development model is considered to be the best for the project that is planned and well structured one a d which are having clear documentation of SRS.
In today's world, this software development model is very much popular. If the expectations of the clients are that their project will last longer then they basically choose this type of software development model.
There are many software development companies in USA but choosing the best offshore development company for your work can be a challenging job for you.
Advantages of offshore software development 
1. Costs are effectively low
Cost is known to be one of the major aspects of any business. If a business owner can reduce the cost then a major amount of money is saved by them and so for that, they must choose a perfect development company within their budget.
However, the business owner must never sacrifice the quality because of budget. It is very much cheaper when the clients outsource their IT projects to countries where labor costs are comparatively low when compared to other countries. And so hiring an offshore software development model can be beneficial to cut down the costs.
2. Outcomes are perfect
Now if the cost is low then people may often think that the quality of the product will not be so high and there also no need to worry as before choosing the best offshore development company for your project it is important to go through their portfolios and also to consult the clients whom the company has served before.
3. No hidden prices
There is no involvement of hidden prices and the client can easily get an accurate estimation of the price that is required to develop their project. This can be done easily because of the payment models that have been offered by the outsourcing companies to their clients.
4. 24/7 support
There are many offshore development companies that are offering 24/7 support for their clients and this is very important as well as helpful. If you are hiring an offshore development model then it can be possible that the time difference can be a barrier and so the 24/7 support provided by the companies can be very helpful here.
Nearshore development
The outsourcings of software development have increased a lot and this is because of the increase in the advantages apart from the hourly rate.
Nearshore development companies are providing their client with proper services and clients are choosing this model over another model because of various advantages.
Advantages of nearshore software development
1. Time zones are similar to that of the US cities
It is considered to be a total drag when clients have to wake up very early in the morning to communicate with their offshore development company.
Here comes the role of the nearshore outsourcing model where the clients can easily contact the company as the company is responsible for managing an external team that will communicate with their clients in normal business hours.
This not only saves you from losing your precious hours from sleeping but also helps in establishing a proper collaboration between outsourcing counterparts and the internal development team. The nearshore timezones make the daily hurdles a simple one similar to that of working with a local partner.
2. The internal development team helps in easier integration
There are many outsourced teams that take several months in order to get accustomed to the process of organization of their client. However, this is not the case when you are getting involved with a nearshore software development model.
If you are seeking the help of a nearshore model then you will be receiving a team that is having cultural similarities along with technical expertise that helps the external team in integrating with the teams that are existing and that also in a quick manner.
It is very hard to make or develop customized application software but this nearshore development makes the whole process a lot easier. Improved communication and collaboration can help the ex[erise to work properly with internal and external resources.

This will help in transferring the knowledge and will in turn help the external team to learn and adapt to the process that you are having. It also helps in getting the perfect speed for developing your application.
The on-boarding process, as well as transfer of knowledge, is made quicker and this helps external teams to make valuable contributions at an early stage in the process. This is the best way of improving the ROI as well as meeting the deadlines for completing the project.
3. The similarity in the laws of the US with intellectual property law
Protecting intellectual property is very important especially for these companies that are offering software products. This can be considered to be one of the riskiest parts when you are choosing an offshore development team.
There are some parts in Eastern Europe and Asia where the intellectual property law is very weak and good protection is not provided to the US law firm if there is stealing of the property.
Here is another major advantage of hiring a nearshore development service. There are many countries like Mexico which are having strong intellectual property law that resembles closely to that of the US.
There are many nearshore partners who are having their headquarters in the US that will help in providing the client with the same protection as they are at home.
Software product development was never an easy task and still, it is a hard task to develop it in a perfect manner. You must be wise enough to choose your perfect partner for software development.
4. Engagement is higher because of similar culture
Culture is considered to be another important aspect that makes nearshore software development an advantageous one. When it comes to offering the Eastern cultures are more tepid.
It can be very difficult for the Eastern engineers to make a decision that is autonomous in nature preferring to wait until the next meeting is taking place to receive explicit instructions from the client.
It is very much valuable for the organizations when outsource team can provide valuable insights and feedbacks whose core competencies are not software development like financial, healthcare, or manufacturing firms.
Read More:- Ultimate Guide to Outsource Software Development
There are many teams in South America, especially in Mexico where the culture is similar to the western one. This will help the external teams in taking autonomous decisions along with providing their client with expert guidance that will maintain the pace of the project.
This is one of the most critical benefits of this type of software development. There are many software development companies available in today's world but everyone will not provide proper guidance.
5. Quality software developers
A good custom software development firm is always responsible for providing their client with quality software developers. If you are choosing a nearshore development company then you can easily get developers who are having proper education in their field and are skilled.
It becomes easy for the client as they get good talents from the nearshore development company who are able to work on a similar schedule to that of the internal team and is able to speak the same language that can help in effective communication.
6. Better infrastructure
Another major advantage of nearshore software development is better infrastructure. There are many nearshore destinations which have been developed and so people can easily stay rest assured that the infrastructure will be meeting the requirements of your business.
When you are responsible for choosing the best software development company along with reliable communication and internet then you can feel safe that your project will not be sidelined.
But the critical component is to make the proper decision that will be perfect for your future. There are many companies that have outsourced to India and Eastern Europe that have learned these lessons a hard way as they had to deal with crumbling infrastructure and aging that has been responsible for delays on the project.
7. Improved code quality
Mexico is considered to be the home of some of the finest STEM programmings in the world. They are responsible for churning out 130,000 engineers and technicians who are highly trained manually.
These engineers have been trained in an effective manner in the most modern architectures along with best coding practices. They are able to provide good code quality when compared to the US counterparts.
Read More:- In-House Or Outsourcing : Which Software Development To Follow?
Improved collaboration, as well as shared timezones, ensures that both the teams are assertive, awake, clarify requirements, and work is done in a proper manner.
According to researches and surveys, it has been found that 200 US IT decision-makers of IT development company, 68 percent respondents indicated that the code quality of their teams was similar and in some cases better than the internal teams.
8. Cost is lowered when compared to US developers
The scarcity of resources is growing at a rapid rate and the cost for good talents has been driven up and this is the reason why all the organizations are trying to reduce the operating costs and overhead.
The main advantages of this nearshore software development company are to reduce the wages experienced in nations that are developing. The companies are able to provide technical personnel, facilities and equipment are to accomplish the goal at a reduced cost when compared to US counterparts.
There are top software development companies in the USA and so all the companies are compared to the USA in terms of product quality along with the cost involved. The highest ROI is provided by nearshore software development
9. Communication is improved between internal and external resources
As mentioned earlier, communication is important in each and every field. So nearshore is having the same timezones and so it enables seamless communication between external and internal teams.
Because of the culture, the internal and external teams can have a perfect bond that can facilitate deeper as well as better conversation. As the timeline is similar there is no delay in the project.
Hybrid software development
Hybrid software development companies are implementing the method of hybrid software development that is the combination of both onshore and offshore software development.
An offsite as well as onsite team is normally assigned to the project and is also required for distributing the workload. The team is split into two sectors and there are various benefits for it.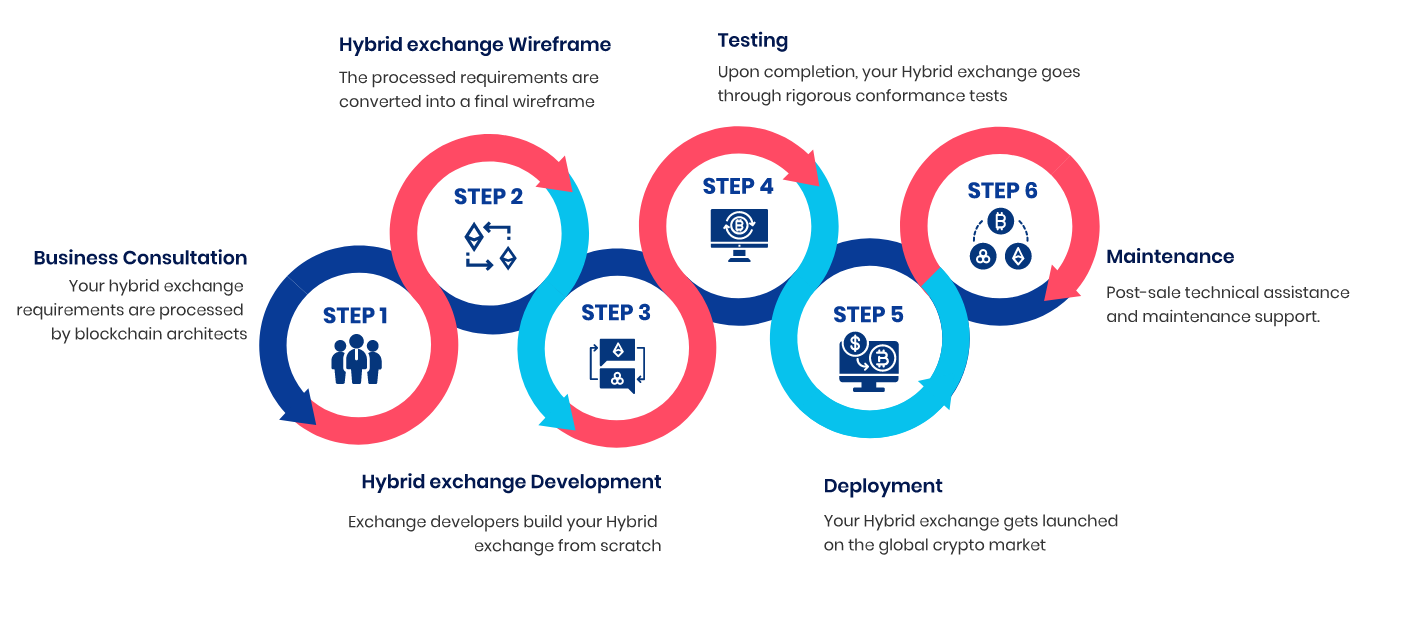 One of the major benefits being a reduction in costs and communication that is time-productive and is associated with onshore as well as offshore development models.
Moreover hybrid can also be a mixture of all the above three models. Depending on the requirements of the clients and the project a hybrid approach is used.
Advantages of hybrid software development 
1. Work-life cultural gap
The working of people on different sides of globe vary a lot and so this kind of differences must be handle with proper understandings and care. If there is a failure in understanding the intentions in a proper manner then it is for the inhibitor of the full offshore model.
This issue is removed entirely by the hybrid software development model. The issue is removed because it employs relational experts to liaison with is having experience of working with different cultures for many years.
These onshore workers are always responsible for two different types of mindsets and translate them not with the help of languages but with the help of processes and patterns. This is a very important aspect of the hybrid development model.
2. Trust building that can help in solving problems
There are times when problems can arise and can cause a major disruption in the development process of the project. But in the case of the hybrid model chances are very less.
The issue can because of the geographical differences or face-to-face interaction and this is common in the case of the offshore development model as mentioned earlier. But this is not the case for the hybrid model and here, in this case, expectations can be created at right time.
So the problems are normally solved at an early age without wasting any further time repeating the process that is the same in nature. This model is considered to be very effective when one wants to get in contact with their partners to relaying their issue.
3. Legal peace of mind with the laws of the US
There are many software companies in the USA and they are responsible for following US law. The offshore company normally fails to follow US law.
This is known to be a major concern for any business owner as there is a variation of law to a great extent from one side of the world to another.
It is very essential for the business owner to hire an onshore liaison that can build a hybrid model for your business. They are also responsible for educating the offshore team with the law. So here the business owners can stay relaxed.
Conclusion
There are many advantages and disadvantages of each and every software development model. But it is important to keep in mind that the advantages will only be received by the client if they hire dedicated developers from a reputed company. Sometimes that may charge more but you have to be wise to make perfect decisions for your business to stay ahead of your competitors.