Be it T 20 matches, international cricket matches, world cup or simple Gali cricket, cricket is one of the sports that is highly enjoyed by the audience. Having a variety of tournaments the audience of cricket always has a "want a little more" approach with the game.
In this digital age just following the matches is not enough because the cheering crowd at present is not just satisfied with stadium matches or watching them from the TV rather they look for a closer or personalized game experience.
This requirement is taken hand-to-hand in the segment of Fantasy sports app development by the platforms. The market is flooded with various cricket betting apps like dream 11, my team 11 and so on.
Fantasy cricket games have emerged out to be the most successful in the digital scenario of today's world. In this article, we will have a close look at what actually fantasy cricket is and why it is becoming so popular? We will also have a look at how to make an application dream 11, My Team 11, My 11 Circle and what is the cost to develop them?
Understanding Fantasy Cricket
Fantasy cricket stands for an online sports game sequence which is an incredible part of the fantasy sports genre having virtual teams of actual players.
You can understand it as the players create the things with real-life cricket players and the points are covered depending upon the real performance of the players in real-life matches.
In order to win the tournament, the real-life players of fantasy leagues have to essentially get a maximum number of points and highest rank on the leaderboard. This is the reason for which Sports betting app development is highly popular in the development platforms.
At present, a large number of fans are willingly joining the leagues using their knowledge and expertise with the game. For this purpose, they find online gaming easy and here comes the role of fantasy cricket.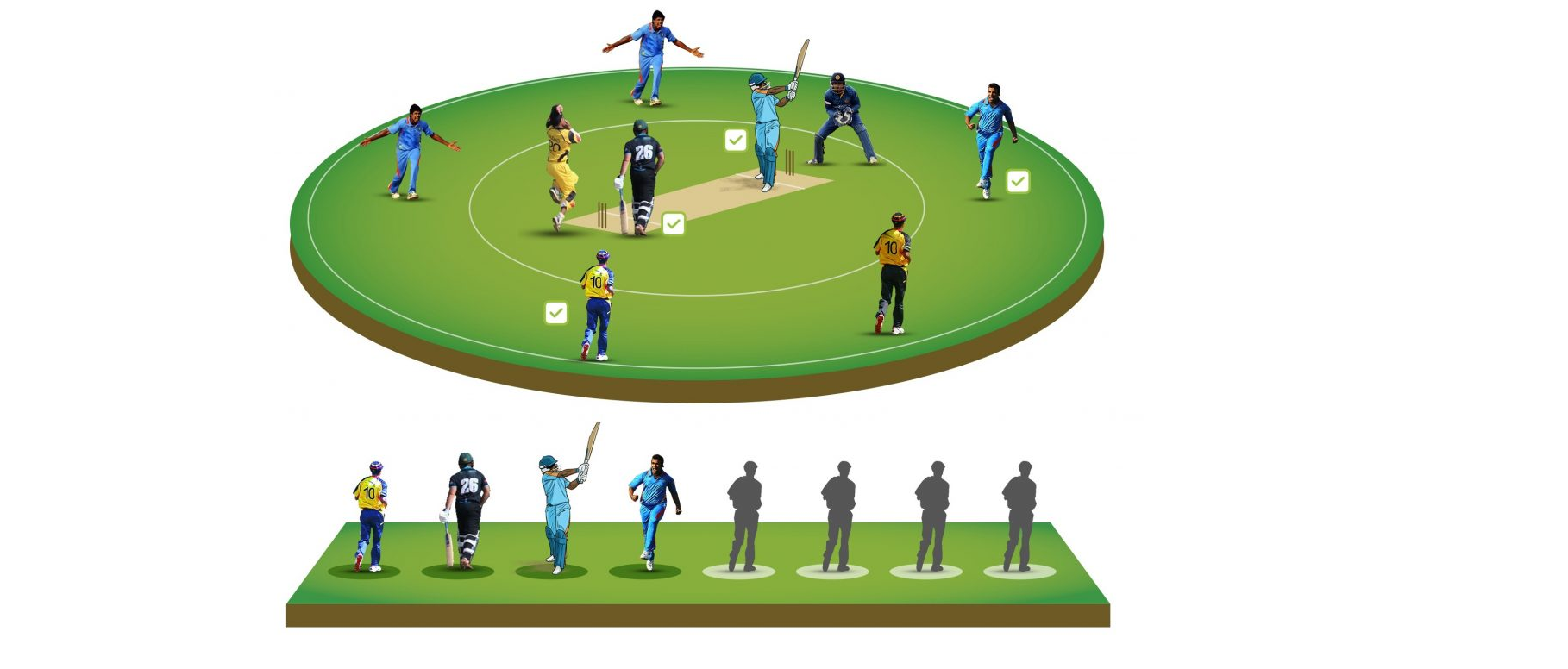 Fantasy cricket applications are exactly what they sound like and they are specially designed to bring entertainment and joy of playing cricket online. With the introduction of smartphones and 4G networks in the market, the craze of online entertainment is increased which gave birth to the Fantasy app developers and the stream. These applications are also becoming more and more popular every passing day especially among players like dream 11.
Unlike other gambling or betting sports fantasy sport is a legal segment that is purely a game of skills and knowledge involving the real-time strategies taken into consideration.
This is the reason for which more and more cricket enthusiasts are coming towards this segment and increasing its popularity. At present, there are a number of operators, application platforms, front runners and players who are willingly doing their part.
What Is The Market Scenario?
Cricket game is nothing less than a religion in some countries so it is obvious that the market scenario for such applications will also be blooming. Also with the rice in such applications market has certainly touched a new proportion as of March 2018, more than 20 million users were found on such platforms.
It is also estimated that by the year 2021 the user count will cross hundred million where India is a country to mark dominance in Fantasy cricket app solution and development.
In the year 2016, the growth rate for such applications increased from 17% to 20 % and by the year 2019 application downloads crossed almost 362.9 billion.
Fantasy applications like dream11, my team 11 also give rise to an entire business system including the multiple forms of big brands, celebrities, corporations, tournaments and especially a big fan base.
Countries involved in such an application segment are Australia, South Africa, New Zealand, and India being the game players of the business system.
Why should you invest in Fantasy sports app development?
You might be curious to know the actual reason in the segment with all that being said and done. It is essential to know the real reasons for which you can develop the applications before actually proceeding with the implementation.
The market has less competition now
Enough time and scope for improvement
The market is filled with opportunities
Perks with legal fronts
The market has less competition now
At present, fantasy cricket is undoubtedly a popular concept but still, it is more or less a new one. This is the reason for which there is not any significant competition in this sector because the industry is not that stiff and this is the perfect time when you can hit the market with an amazing idea in a fantasy cricket app. Also, the early launch will ensure that you get a loyal fan base and a decent market share.
Enough time and scope for improvement
As we know that the concept of Sports betting app development or fantasy cricket app is in its early stages you can rest assured that there is a lot of time for improvements.
If you have already launched your application right after the parameter of the concept has been decided then you might not be having enough room to move. But as a project recent development stage, you can definitely experiment a lot with the concept because you will have spare time in your hands to improve or make further modifications.
The market is filled with opportunities
When it comes to cricket or other such that segment then it is better to know the countries like Australia and India are a gold mine. Also on the global scale, these countries score the maximum with Big bash, ODI matches, t20 world cup, Nat West, test matches and when it comes to national scale then there is IPL in India, which has gained a huge reputation in the world of cricket.
In the field of fantasy app development, various companies are eager to Hire app developer to convert the fan base of the above matches to a loyal online player.
Also, the availability of such opportunities gives rise to the idea of the beneficial prospects of the market in applications like dream11, my team 11 and others like that. With these tournaments all across the world, it gets easy for the audience nationally or internationally to win and score more.
Perks with legal fronts
Well, you might be confusing fantasy cricket applications with gambling but it is a pure skill in real which requires lots of knowledge and expertise in the game.
This is the reason it is completely legal in most countries and there are unlimited players of the game which makes it even more excellent segment to tap in. Fantasy cricket applications conclude to a game skill which allows user to create their own team and choose any winning strategy.
Using the applications like dream 11 you can make the most out of fantasy cricket games and showcase your specific skills of the game. The craze for Fantasy app developers is also at a raise in today's world.
What are the Popular fantasy cricket applications in the market?
As per the market research conducted by ICC lately, it has been mentioned that the cricket fan base has reached somewhere near 1 billion globally. And you will be amazed to know that more than 90% of them are covered from India.
With that being declared it is to know for the surprises that the market for fantasy cricket is definitely saturated with a large number of applications even at every stage. Also, the industry is flooded within a number of fantasy cricket applications making the cricket fans go crazy for the game.
Some of the most incredible applications are-
Dream 11
My11Circle
Apne 11
MyTeam 11
Dream 11
This is one of the first fantasy cricket application platforms which was created and launched in India. Also, it is dubbed and popular as the leader of the fantasy cricket application segment in the market of Indian applications.
In the year 2008, it was co-founded by Harsh Jain and Bhavit Sheth end in the year 2012 it was declared as the premium based Fantasy cricket app solution for the cricket fans.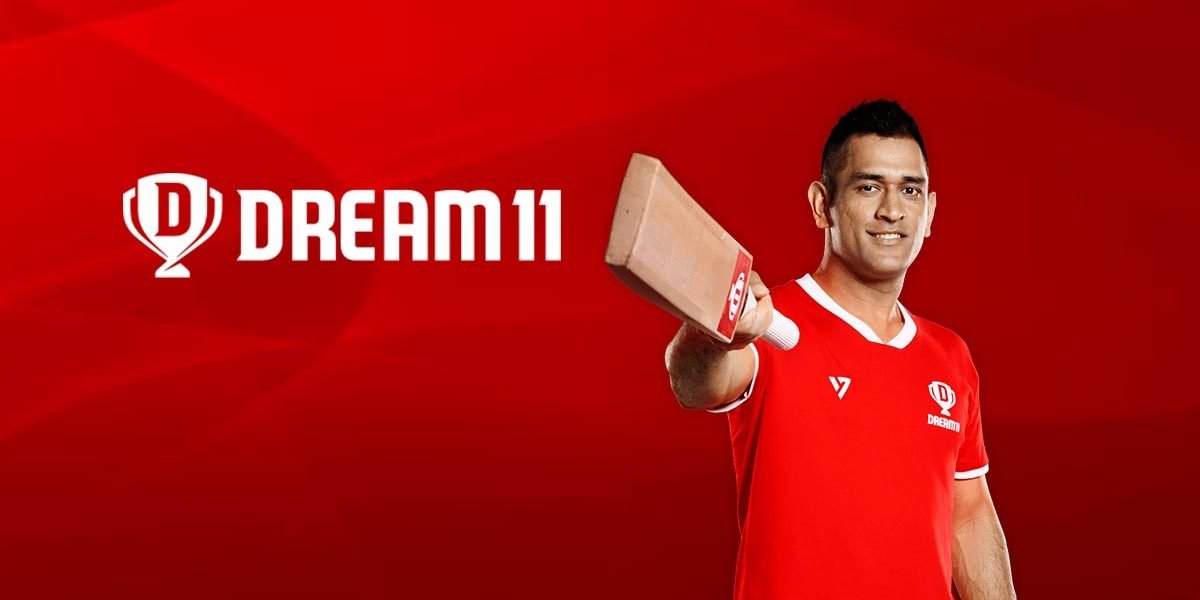 In the year 2014 reported having more than 1 million registered users and it was estimated that by the year 2016 it will cross more than 2 million users followed by 45 million users by the year 2018.
In the year 2019, there were 50 million registered users on the platform making it India's biggest sports game having the exponential user base.
Users can play easily here utilizing their sports knowledge and other skills by picking up their own team of real players. Having the maximum budget of given credits you can create your own team and they will earn points based upon the players who have chosen considering the performance of real players in real matches. Basically, you can say it is a platform to showcase your skills more.
My11Circle
This application was launched along with the Khelchamps (another popular application in the segment) and it is one of the best applications in the market just like dream11.
It was launched in the year 2019 in January and can be considered as the youngest platform created by the founders of Play games24×7 Bhavin Pandya and Trivikraman Thamy.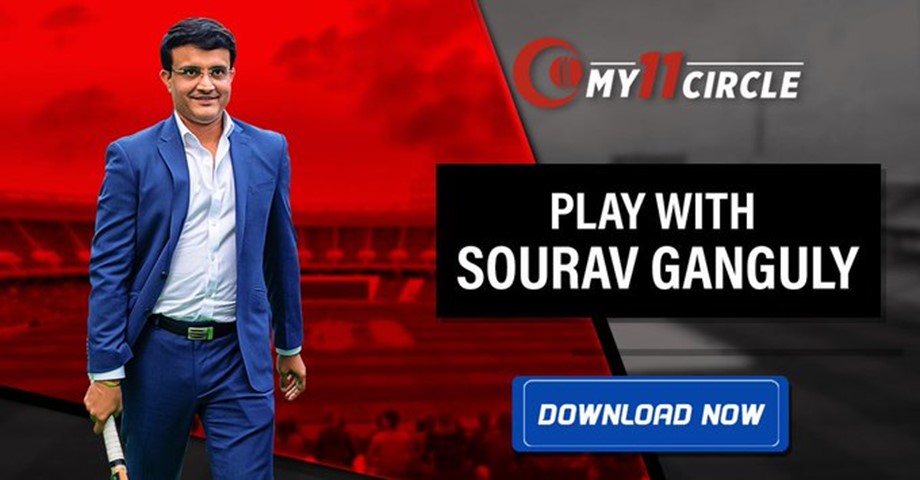 As this is the youngest application segment in the market it has certainly stirred the same in Mobile app development services. It is also proved that the market has less competition at present and the chances of learning and earning are more.
A large number of cricket fans are active on this platform and it is also dedicated to national and international cricket matches and players. An additional perk is that they are even planning to add other sports elements into the game to flock out maximum players.
Apne 11
The launch of this application has added another entry into the fantasy sports segment. It was launched by a well renowned former Indian cricketer Kapil Dev which added more audience to it and the platform even offered a hundred percent cash bonus deposits as a launch offer to the users.
You will be amazed to know that Kapil Dev is also the brand ambassador and brand advisor for this application so if you are a Kapil Dev fan then it is for you.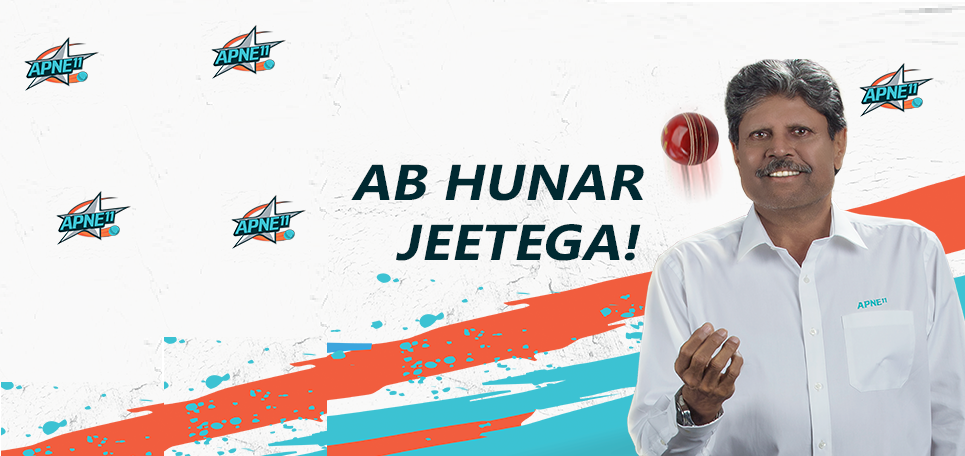 As per the people, it is to believe that this application has opened a new opportunity for the players to compete against one another in the game and have a chance to understand the sport even better than before.
This platform provides the fans an opportunity to showcase their learning by using their own team on actual field and receive awards based upon their performance.
The current target of Apne 11 is associated with cricket and football on the contrary in the coming years it is also looking forward to including different types of sports all under one roof.
MyTeam 11
If you will ask for another well known and popular member of the fantasy cricket application development segment then we will refer you to MyTeam 11. Just like dream 11 and other applications a user can easily create the desired fantasy cricket team on this platform.
Also allows joining other tournaments and contests to win amazing bonus and prices. If you do not like the existing game then you can freely create your own tournament if you want. this platform is suitable to enhance your overall experience with fantasy cricket leagues because they offer a lot more than regular play.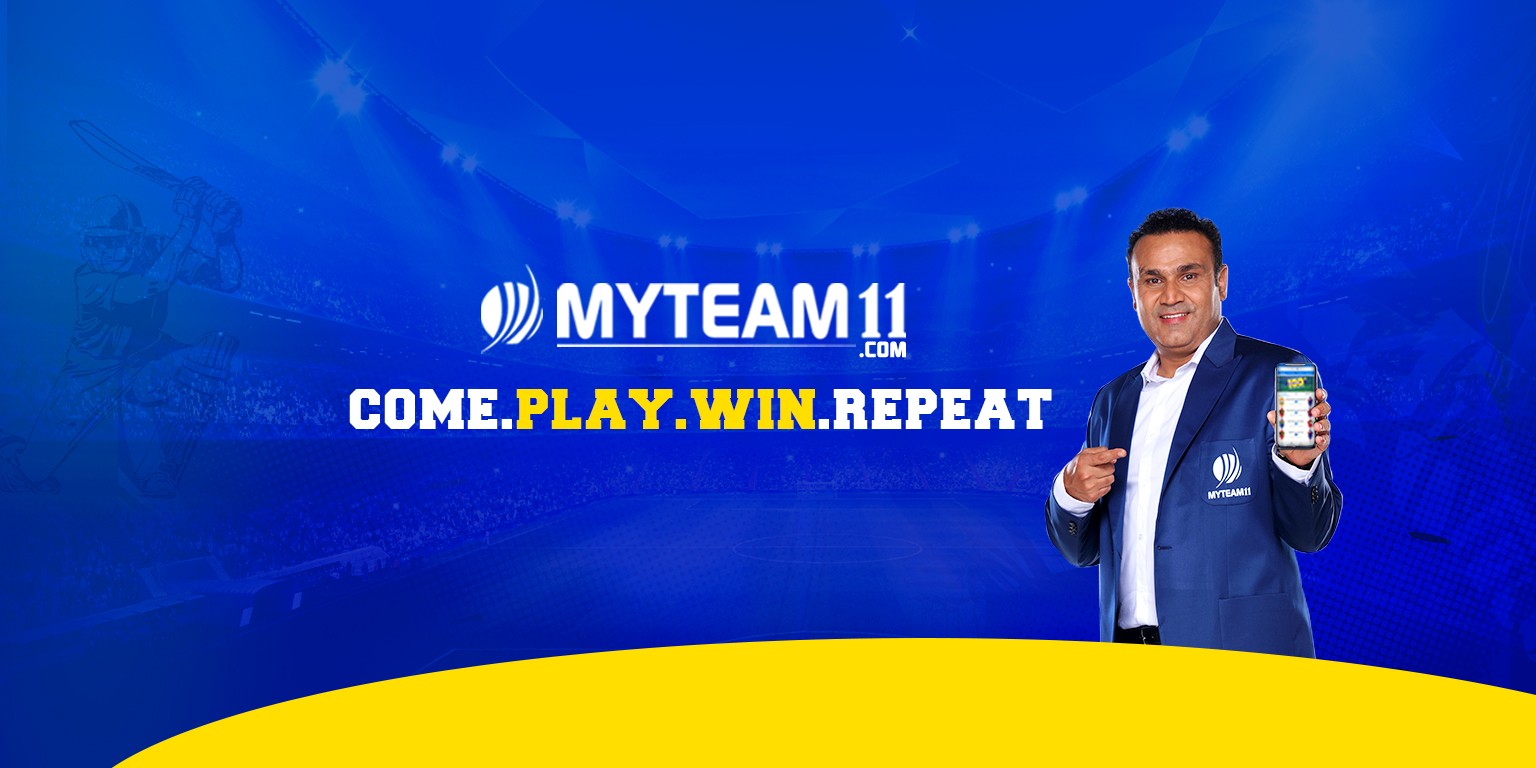 This application was created by Vinit Godara and Sanjit Sihag concurrently it has secured more than 10 million followers please quickly emerged as one of the biggest fantasy cricket application platforms.
What are the Cost to develop an application like Dream 11, My team 11 and so on?
The cost to develop a fantasy cricket application certainly depends upon the features which are essentially included in the application along with the time to develop.
The cost to develop a sports fantasy application nearly cost you around $3000 to 5000 and it might cost between $ $5000 to $8000 in the USA.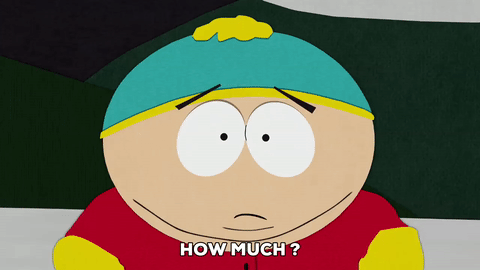 Well, this is just an approximation about the cost to develop and it can differ as per the requirements of features added in the application. Even the slightest alteration in any of the Mobile app development services of such applications can highly impact the cost to develop.
Before starting your journey with the development of fantasy sports application it is extremely important to focus below mentioned points and try to include them in your app:
Profound research
Strategic approach
Deciding the platform
Marketing
Profound research
It is essentially important to conduct widespread research before coming to the conclusion with a tournament or match for analysis that how broadly it can be played.
Strategic approach
You can have a strategy for your game involving the budget, team management, list of features, an audience that you are targeting, prospects and a lot more.
Deciding the platform
You have to decide the platform on which we are planning to launch your application because it is a factor that will determine the number of players that was associated with your game. You have to make sure to cover this beforehand.
Marketing
To make any strategy for launch successful it is essential to invest efforts in marketing because only through this strategy your application will reach masses. Ultimately it will turn out to be a more effective and widespread campaign.

Other than this you can also give a competitive edge to your application and make sure that you have included the best and unique features to lure out maximum players. some of the incredible features which you can essentially include in your panel are-
Home screen
User registration
Search and filters
User dashboard including account details, manage the transaction, log out
Invite and earn
Tournament including details, listing, creating teams, creating tournaments
Whereas on the admin panel you can include-
User management
Match management
Reward management
Payment management
Report management
Content management system
Dashboard and admin login
To serve the purposes, you can consider to hire app developers for absolute accuracy.
Conclusion:
Cricket is a most loved sport all across the world and it is no wonder that providing people an opportunity to use their skills and expertise with cricket is definitely going to be an amazing idea.
Supporting the same cause increase in smartphones has also given rise to the number of fantasy cricket applications at present. Adding more there is not much competition in the market in this specific segment at present, which is the reason now is a perfect time to enter the market with your applications.
Ultimately it can be said that your decision comes to what you refer to as your fantasy platform. If you like to play regularly where the deadline is before the toss then My team 11 is a great option.
It also depends on if you like the composition of traditional teams where you have the usual 3 to 5 batsman, 1 wicketkeeper, 3 all-rounders and 3 to 5 bowlers. If you can experiment with the team composition along with the assurance of safe play then you can easily enjoy the game sequence of Dream 11.