The Healthcare sector is leveraging the benefits of technology. The growing use of smartphones has resulted in substantial usage of medical applications in recent years.
In 2018, the mHealth market size was valued at over 30.2 billion dollars and is expected to witness further growth in the times to come.
Thus, if you have a keen interest in developing medical solutions that can impact the healthcare industry, it is recommended that you collaborate with a software development company to create an ideal mobile application for consumers and medical professionals alike.
What Is A Medical Device?
According to the Section 201(h) of the FD&C Act, "if a product is made that is intended for use in the diagnosis, treatment, or prevention of a disease or other health condition, it can be considered a medical device".
As per this definition, mobile apps can also be called medical devices if they are intended for healthcare solutions. Telehealth applications are soaring currently.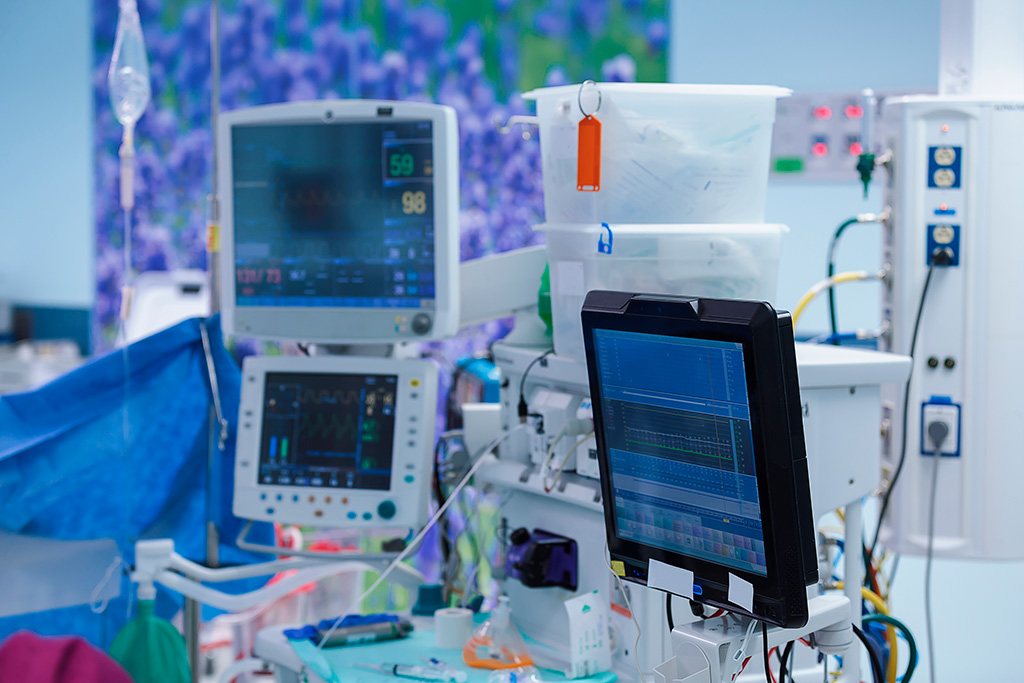 The ease of availability of the internet and the need to optimize the workflow has accelerated the demand for telehealth apps. Mobile apps also help to have an organized and healthy lifestyle.
Healthcare caters to various types of software varying from wellness to healthy living to virtual medical consultation and much more. A software development company is proficient at developing such apps.
Statistics Of Medical Apps:
According to recent data, "more than 325,000 mHealth apps are available for apple and android smartphones."
According to the United Healthcare Consumer Sentiment Survey, "nearly 28% of Americans used mHealth apps as a primary source of health information in the year 2017. Estimated Global Mobile Health Market in 2025 is 189 billion USD."
FDA says,"according to industry estimates in 2017, 325,00 health care applications were available on smartphones, which equates to an expected 3.7 billion mobile health application downloads that year by smartphone users worldwide. Here, users include healthcare professionals, consumers as well as patients."
Statistics Of Medical Device:
"The medical device and diagnostic industry supply chain is worth over $300 billion. Per capita expenditure on medical devices, at $399 USD, the US medical device market is the highest in the World. Medical device outsourcing should grow at a compound annual growth rate of 11.60%, reaching $40.8 billion by 2018".
What Are Mobile Medical Apps?
Mobile apps are software or a combination of software that can be used as accessories in mobile devices. They run on smartphones or other mobile communication devices.
Mobile medical apps are software that works as medical devices and follow the guidelines of medical devices. You can contact the mobile app development company to get such apps.
If the application, irrespective of serving medical facilities, does not align with the guidelines of medical apps, then it is just a mobile app. Consumers use mobile apps as well as mobile medical apps for their health issues. These apps are not only helpful to patients or consumers but also hold a significant place in the lives of medical professionals.
The policy for device software functions and mobile medical applications guidance suggests that a device software function may include software as a medical device and software in a medical device.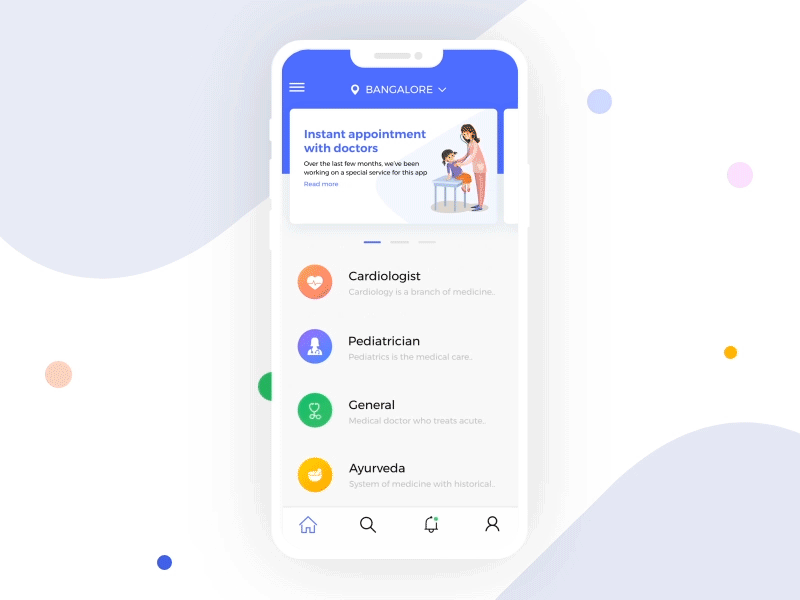 "Many software functions are not medical devices (meaning such software functions do not meet the definition of a device under section 201(h) of the Federal Food, Drug, and Cosmetic Act (FD&C Act)), and FDA does not regulate them as devices."
As of September 2013, according to the FDA, if your app just records diet and exercise information, it is not to be considered a medical device.
But if your app directs you to adjust insulin dosage, it will be considered a medical device. A mobile app development company can help you in developing such apps.
Applications are currently ruling the world. We are living in an app-influenced lifestyle. From small to big, personal to professional requirements, we are relying on mobile apps.
Emerging technologies are increasing the accuracy and benefits of implementing medical apps. Medical apps have evolved a lot over the years and with this, their usage has significantly increased. Mobile medical apps have clearly transformed the clinical aspects.
Examples Of Mobile Apps That Are Medical Devices:
Radiation Emergency Medical Management (REMM)
National Institutes of Health's LactMed app
Use Of Mobile Device for Healthcare Professionals
1. Reference And Information Gathering
Medical apps developed by healthcare app developers are used to get deep resources for references. Medical school professionals say, "mobile devices were often used to access medical journal websites nearly 6 percent and medical journal websites nearly 74 percent." 
Some mobile medical apps are available for free whereas some demand goes for subscription-based models. Apps such as PubMed or Medline work on Android as well as iOS devices.
Applications are used in identifying and getting detailed information about drugs such as drug names, dosage, cost, indications, identification guides, and so on. Some of the commonly used drug apps are Micromedex, Skyscape, Epocrates, etc.
Not only to get medical scholar references or drug identifications but mobile medical apps are also used to get instant medical news. Healthcare app development like MedPage can be used to view medical breaking news, podcasts, and medical news based on interest.
2. Information And Time Management
The cloud-based approach is used for storing information, managing information, and time management. These platforms help to store, update, and maintain information anywhere and anytime.
You do not need a CD or external device to share the file, you can share just using the healthcare app development. Storage is available for free but after reaching an extent you need to buy the space on the basis of a subscription. Some commonly used applications are Evernote, Dropbox, Google Drive to take notes, store, and share.

Though all these apps are not medical apps as they are not HIPAA compliant, therefore, are not recommended for sharing patient information.
Some apps like Box are HIPAA (Health Insurance Portability and Accountability Act) as well as HITECH (Health Information Technology for Economic and Clinical Health) Act compliant and hence are recommended to be used for sharing medical information. Along with managing information, healthcare IT solutions are also used for making appointments with doctors.
3. Communication And Consulting
Medical professionals who are willing to increase their reach are opting for healthcare IT solutions. Healthcare professionals often have patients that belong to diverse locations.
Many times professionals have to set up clinics at different locations to offer their services there. However, with mobile medical apps, doctors can offer their services from any setting and need not have to necessarily move to a particular location.
In the hospital, healthcare professionals need to keep an eye on patients admitted to different wards such as inpatient wards, outpatient services, intensive care units, clinics, emergency departments, etc.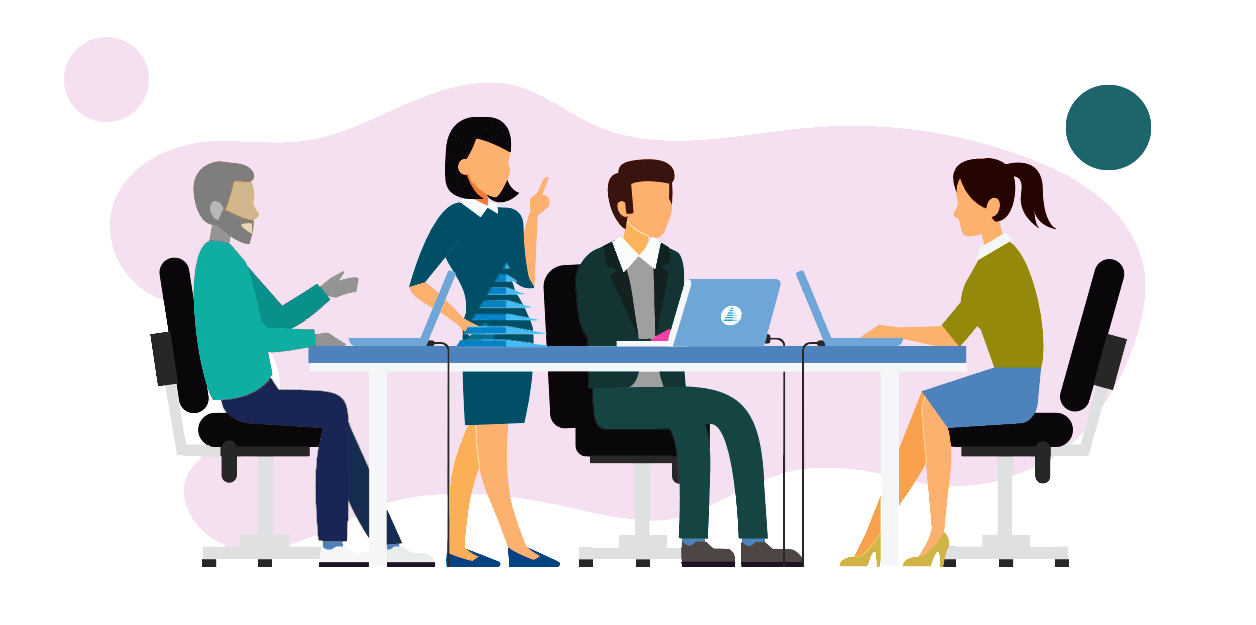 So, instead of healthcare professionals going from one unit to another, they can use mobile apps. Telemedicine software development offers multiple communication modes such as video-calls, voice-calls, e-mails, etc., to keep a check on a patient's health and simplify communication.
According to survey research, "more than 80% of medical school healthcare professionals and students describe using mobile devices to communicate with colleagues about patient care via email, telephone, and text messages.''
The app needs to be HIPAA compliant and patient information should validate the medical license database. In emergency cases, professionals prefer texting rather than calling or one-to-one meetings. Get in touch with medical app developers to develop an apt app that can meet the needs of healthcare professionals.
4. Patient management and monitoring
One of the best usages of Telemedicine software development is in the patient's management and monitoring. Healthcare professionals can quickly and conveniently get patient information which helps them to offer proper care to patients.
It reduces the cost of care by delivering evidence-based information. Telehealth apps are being used from simple examinations to complex examinations.
Medical device apps help healthcare professionals in accurately identifying pregnancy due dates on the basis of sonogram and date of last period of the patient.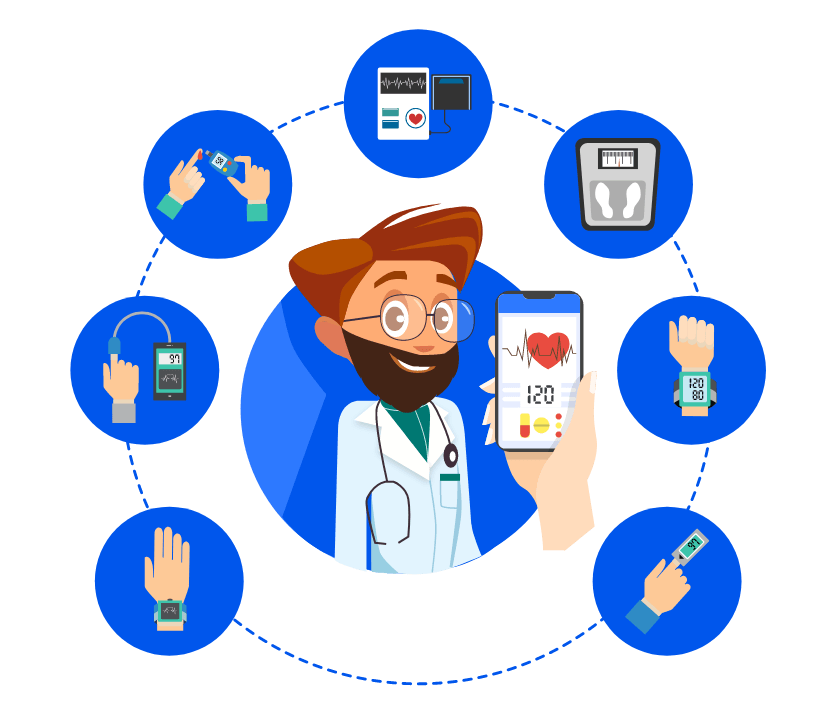 Medical calculators such as MediaMath, Medications, etc., are being used to determine the BMI (Body Mass Index) of the body, BSA (Body surface area), and much more.
Telemedicine app development offers such information on the basis of standard formulas. Health care professionals can save the time of calculation and get results in a few clicks. Just enter the necessary parameters and medical calculators will feed you the result.
Public health surveillance has become easier since the penetration of mobile medical devices. A study says, "a single-lead electrocardiograph (ECG) can be connected to a smartphone to diagnose and follow the treatment of patients with sleep apnea, providing a possible alternative to costly and labor-intensive polysomnography." 
5. Medical Education And Training
Mobile medical apps are playing a crucial role in medical education.  It is high time to integrate technology into medical education and training.
Technologies are designed to make the concept clearer. The device is not only useful to assist during training but also helps in maintaining the training record, assessing the performance, access information about medical conditions, and taking notes.
It enables students to learn from anywhere and anytime. Medical device app development such as Touch Surgery is being used to offer simulated surgery training.
Use Of Mobile Device for Patients
1. Quick Consultation
Mobile medical apps that function as medical devices are used to offer quick consultation as per the need. You can contact your doctor as soon as possible and get the treatment.
If the case is severe, doctors can virtually guide for first aid treatment accurately. The app helps in recognizing the medical symptoms and suggest treatment accordingly. You can take the help of medical app developers to integrate this technology.
2. Check-up At The Comfort Of Home
Medical device users can take the help of medical device app development for regular check-ups at the comfort of their home. For example, a medical app on the basis of reading from a glucometer can direct the user with the dosage of insulin.
Similarly, the app can be used for diagnosing and treating radiation injuries. Smart technologies are integrated into apps that help in smart treatment.
3. Disease Diagnosing
Technologies and innovations are revolutionizing the way we are being treated. Smart technologies are embedded in the mobile medical apps that help patients from diagnosing to treating the disease.
Patients can also see reviews of doctors and their experience before making an appointment. Medical app development can also diagnose cancer and heart rhythm abnormalities or insulin levels.
Advantages Of Using Medical Device Apps
1. Improves Clinical Decision-making
The ability of mobile apps to allow instant information access helps in improving clinical decision-making. The pharmacist can have detailed information about the drugs with just a few clicks. Mobile devices improve accuracy during treatment confirming that technology is a reliable source in improving medical services.
2. Boosts Efficiency
A study says information and flexibilities offered by medical app development boost the efficiency of health care professionals. It reduces error, increases the reach of the patient, offers detailed insight into records easily, and so on.
3. Adds Convenience
Healthcare professionals have a very hectic schedule and need to manage multiple tasks at a time. Medicine delivery app development adds convenience by allowing easy access to information, flexible communication, easy monitoring, and so on. It makes the solution available at the time of need.
Wrapping Up
All medicine delivery app development solutions are not categorized as medical devices. Mobile apps that follow the guidelines issued by the FDA are recognized as medical devices.
To make your mobile app a medical device, you need to follow FDA guidelines. Here, we have mentioned in detail the use of medical devices and mobile medical apps.
Medical apps are playing a remarkable role in reshaping the healthcare industry. They ease the life of medical professionals as well as consumers.