Here comes iOS 13 developer Beta 3 out in the market and this huge for any iOS app development company. Yes, there are lots of new attributes and tweaks to understand this update. If you are still not aware of the features of iOS 13 developer Beta 3, then you have landed yourself in the right page as we will help you with it.
Here we will be discussing the interesting updates of iOS 13 developer Beta 3 which one should know being an iPhone application developer. From mystery icon to FaceTime attributes, we will help you understand all! Let's begin.
Multitasking Focus Indicator
There are a number of mobile app development services experts confused about this indicator. But it is certainly a great addition to have! It has not been possible to understand which application is working and which is not since the dawn of iOS multitasking split screen. What if two applications have text field open and you begin to type, where will the letters appear?
So, these things were taken into consideration in iOS 13 developer Beta 3 and now there is an indicator for it. You will find a handle sort of thing above each application panel. This handle gets darker if the application is in active mode. So, in this way, you will be able to know the application which will be responding to your actions.
Mystery icon
Another mysterious update acknowledged in iOS 13 developer Beta 3 was a mystery icon. This icon exclusively depicts an old home button where iPhone is exclusively attached with iPhone X-series through a cable. There are many thinks this to be a new update of Automatic Setup but there is no confirmation yet about it!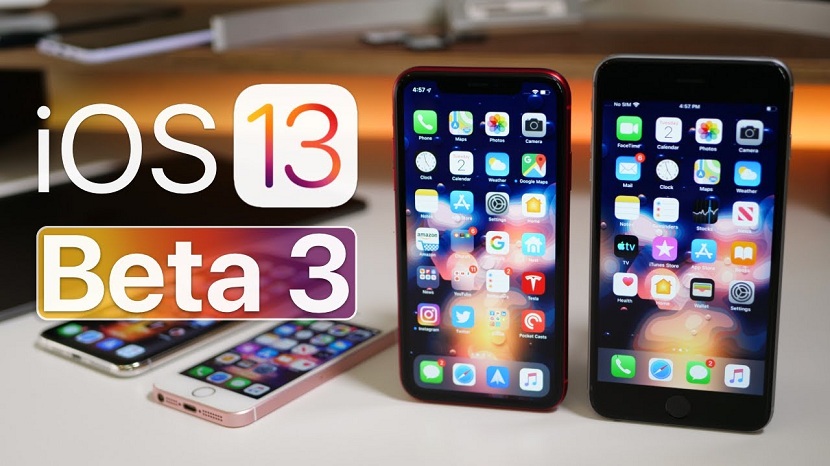 FaceTime Attention Correction
According to the iPhone app developers, this new update is simply the best! Yes, Facetime has got some serious changes as while using this application you feel to directly looking in the eye of the other person. While connecting one in a video call you will never be able to look directly in a camera and rather look at the other person's image.
But with iOS 13 developer Beta 3, you get this completely changed as you will be able to look directly into the camera which seems to be like directly looking at the person's eyes. Yes, with this attribute you and your caller will be making eye contact with this application but your device has to be updated with the latest hardware. This is because it needs to have Face ID camera of the newest version to help you experience the magic.
Shortcuts
There were complaints from mobile app development companies stating that there is no proper shortcuts panel in place showcasing the applications in a proper way. But with iOS 13 developer Beta 3, you will find an exclusive application panel in Apple's Shortcuts app. Here you will be able to check out all the shortcuts of applications installed on your phone making it easier for you to reach it. Yes, this panel will certainly make it a lot easier for you to search for the respective application you want to use and exclusively save a lot of time.
Self-hiding, the smaller mouse cursor
Well, there were many iOS developers stating how comical the huge iOS mouse pointer was. But not with the update of iOS 13 developer Beta 3, it has been changed and it is no longer huge and comical in representation. Yes, with this update, you will now be able to make your iOS 13 mouse cursor smaller. Earlier there were only two sizes in use which was huge and even more than huge. But now the option has a size which is smaller and better than the previous ones.
Also Read: iOS 13: What Should you Know All About this?
The best option now you get is that you will be able to hide your cursor when not in need. But in the previous version, there was no such attribute and they huge mouse was there forever on your mobile phone. With size, you will also find a difference in the performance of the cursor. It is much better and smoother to use than the previous beta version.
New Files For Audio Screen
There also have been updates and tweaks in the files application. You will be able to check the new icon whenever you play an audio file. The update of iOS 13 developer Beta 3 has also brought something new in the form of the scrubbable waveform which exclusively defines the audio file in use.
Full-page screenshots
Another important change you experience as an iOS development expert with iOS 13 developer Beta 3 is full-page screenshots. Yes, this attribute from Safari has exclusively infused in each and every document-based application. Suppose, you take a screenshot in a mail or notes, there will be a new option for you to snap the entire PDF file even the part which is not visible on the screen. This update has been appreciated by mobile app development service provider and makes it easier for one to use this feature.

Final Say
So, hopefully, now you are clear about the update of iOS 13 developer Beta 3 and how this can make a difference. If you are still confused about this update for your application needs, you can always hire app developers and get complete know-how related to it! They will make it clear to you whether it is good enough for your application needs or not!