"Music gives a soul to the universe, wings to the mind, flight to the imagination and life to everything"
This quote has beautifully explained the importance of music in our life. Music is emotions. It is a connection with moments lived. Everyone likes to hear different genres of music. It helps to enhance our performance.
Motivating music motivates, energetic music fill our system with energy,  soothing music calm our mind,  we have music which relates to our different moods.
We can interpret music as an integral part of our lifestyle.  When lyricists pen down their words, the singers put their soul in it,  and many more add their specific part in it then a melodious powerful music is created.
It helps the listener to relax their mind, soothes the soul, and brings positive feelings. Music has evolved to be a therapy for many. Almost all individuals present are fond of listening to music.
Some kind of music apps is present on each phone. People enjoy listening to music throughout. It goes with all kinds of moods.
With the advancement in music industry music apps have accommodated its interface according to the listener. So, here we will be discussing the basics of music app development.
We are well aware of music apps such as google play music, Spotify, Gaana, Savan, etc.  These apps stream music according to our request. They observe songs we listen to and make playlist accordingly.
These apps allow us to listen to any genre of music. We search for our desired music artist and we get lists of the song. Some apps also give the option to create a playlist.  There are huge variations in the music app. We will know about it in detail.
Types Of Music Apps
Music streaming apps has different types. Their types are classified according to their working and function. Some music apps help to listen to amazing songs other help to create songs and yet another to edit them
Music Streaming App
Music Learning App
Music Store
Music Storage Apps
Music Editing Apps

1. Music Streaming App
Music streaming app means which play music with a click. To make a music streaming app you can consult with music app development company.
They are efficient in making an app with the right user interface and function. You should have sound knowledge about these. It is further divided into two parts.
Radio Music Streaming Services
On-demand Music Streaming Services
Radio Music Streaming Services
This app helps to listen to music according to our selected genres and artists. In radio music streaming services we are not allowed to play our desired music. It plays on its own.
On-demand Music Streaming Services
Here we have a preference to listen to music according to our choice. We can create our playlist. These music streaming apps also create a playlist for our convenience according to music listened regularly.
Also, we have the option to alter them unlike radio music streaming app. Since it allows us to make a playlist so some of on-demand music streaming services are paid.
2. Music Learning App
The music learning app provides a means or source for the budding artist. This app provides a medium to learn music. The music learning app is for those who want to learn music or musical instruments.
People are busy in their lives they may not be able to take out time and go to learn this art. The music learning app enhances your creativity with its effective user-friendly interface.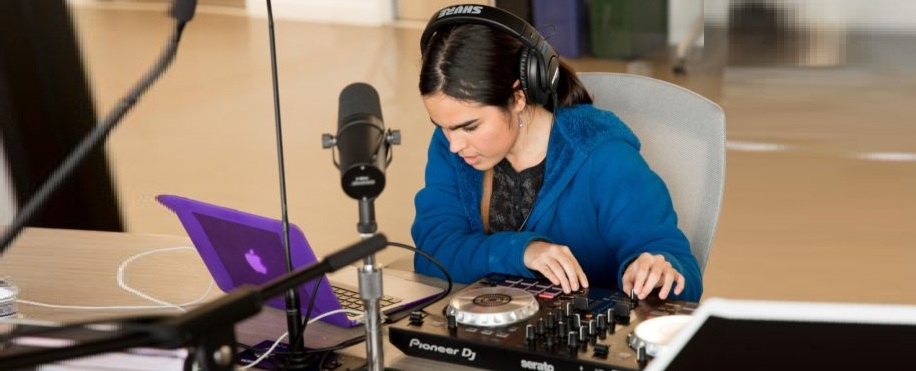 Some examples of music learning app are piano sheet reading, music note trainer former is for learning musical instrument whereas later is for learning music.
We have less number of music learning app in the market despite many users. If you are thinking of developing a  music learning app you must seek music app development services. They are professionals and proficient in making such useful apps.
3. Music Store
Music store apps are for monetary purposes mainly. These apps have certain special features to attract the user and encourage them to get a paid subscription.
They also lure the user to buy certain aid. It is almost similar to music streaming services in terms of playing music but additionally, they have the feature of subscription, etc.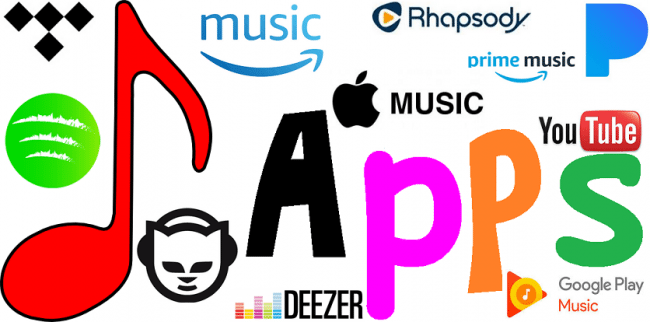 Some examples of music stores are Pandora, Youtube music, etc. You can look for a music app development service to have good Ux/ UI design, for the server, etc. It has skilled people to develop useful music learning app.
4. Music Storage Apps
As the name suggests music storage apps help to store music in your device. Sometimes you are not in a position to stream online music due to some network issues.
In such situations, music storage apps are worthwhile. It saves data if you have limited. It plays music without buffering. You can create your own playlist among available offline music.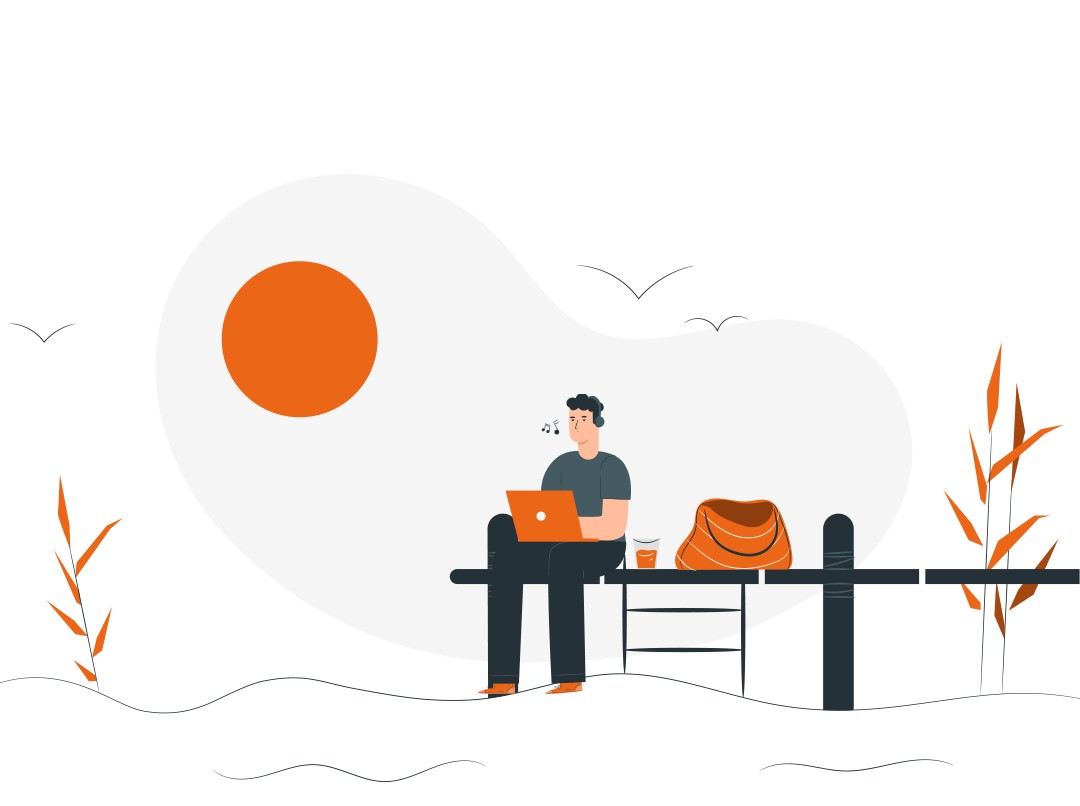 Some examples of music storage apps are Google play music, Wynk, SoundCloud, etc. As you can see music apps are high in demand if you want to develop such apps you should know about its characteristics like customization, playback, etc. You can look for music app developers to manage their features and compatibility.
5. Music Editing Apps
Suppose you are listening to music, you love lyrics of your music but at a certain point, you feel the beat is uncomfortable or some lines you do not like.
Here is the use of music editing apps. It allows you to cut that part and mix rest parts. These apps play a great role while making mashups of the songs.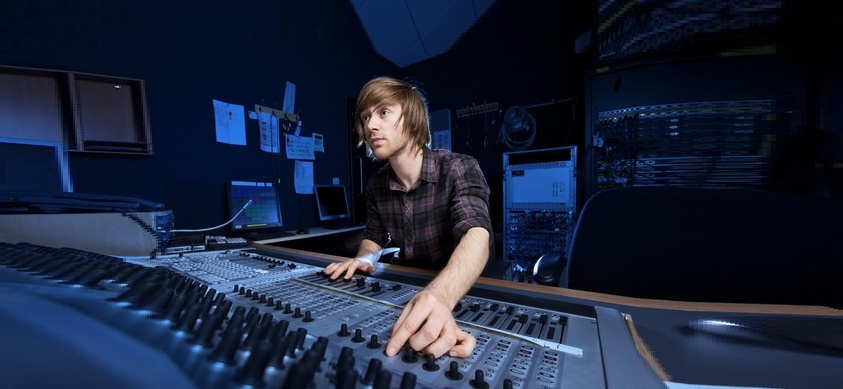 The interface of the music editing app is designed for effective editing. Some examples of music editing apps are wavePad audio editor, audacity portable, etc.
Audacity portable is mainly used by dancers to edit and accommodate the beat of songs. Some other types of music apps are music identification app, music band apps, etc.
Features of Music Application
Features is a prime factor to consider while developing a music app. Unique and easy features are loved by users. Features should facilitate the users with ease of searching for new songs or customizing playlist, etc.
Also Read:- Top Features In Music Streaming Application
Music player app development enriches your app with user-friendly features. It attracts users to use the app on a regular basis. Some of the must-have features in the music app are mentioned below.
User Sign-in/ Sign Up
Following Artists
Playlist Managing
Catalog
Bitrates
Speed
Storage Friendly
Large Music Library
Data Usage
Recommendation
Social Media Interaction
Managing User
Managing Advertisement And Subscription

1. User Sign-in/ Sign Up 
This feature enables the user to create their own playlist. It also helps the manager to know the type of genre or artists preferred by the user. This helps to create an automated playlist according to the tracking of the preferred song.
2. Following Artists 
This feature helps to get the user hooked to the app. By following their favorite artist they can be updated about the latest songs from them.
3. Playlist Managing 
This feature facilitates the user to have their own playlist. This is a must-have feature as it helps the user to listen to their favorite songs according to their mood.
It should also have the option to edit a playlist in order to add new songs or delete songs. This helps the user to update according to their preference.
4. Catalog 
You may have all songs on your music app but sometimes listener instead of searching for songs wants to go through songs and select to play. So, there must be a catalog of your music app which displays your content to the user.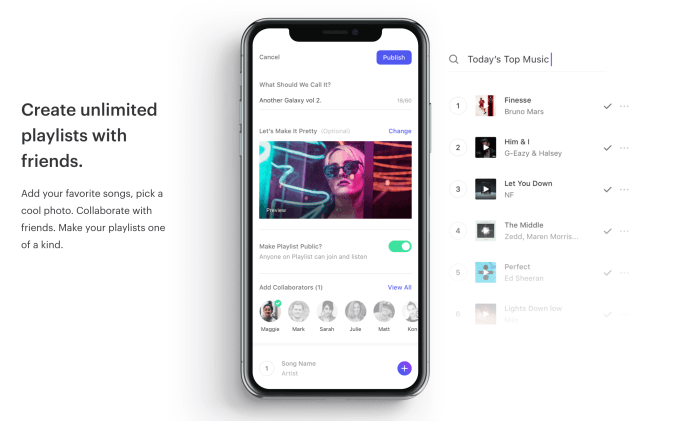 If you are wishing to develop a music app you can contact a mobile app development company. They are experienced and skilled with techniques hence gives the best results.
5. Bitrates
Though most listeners are in the mood of listening to high-quality songs it is necessary to give users, option for audio quality. Bitrate in simple terms is the quality of the audio that the user listens.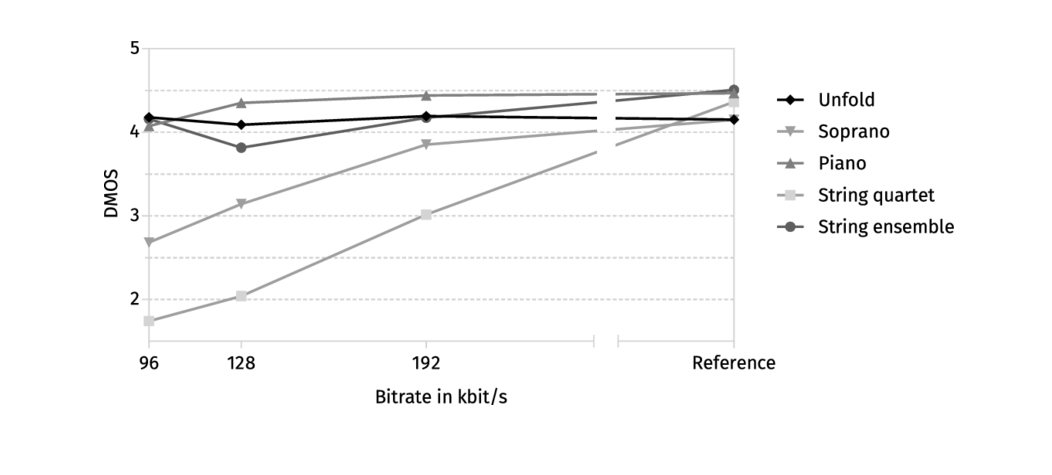 It depends on the resolution of the song. Normal resolution songs are not great to hear but work even in low connectivity region. Higher-resolution sounds need a good server connection. You can look for music app developers to develop an excellent music app.
6. Speed
While developing a music app it is important to play songs as soon as the listener tapped the play button. Failure of this would bore users and you may lose your customer.
7. Storage Friendly
This is important for having a huge number of loyal users. The app should not consume high storage.
8. Large Music Library
This feature is more useful for music streaming apps. Users have a variety of tastes. Your music library will decide your range of users. So, make sure while developing a music app you have all genre almost all songs in your library.
Professionals Music app developers are pro in this field. They will combine your need, as well as users, need and give you the best music app.
9. Data Usage
Make sure your app does not eat up much data, otherwise users may opt for offline versions or install another app.
10. Recommendation 
This is an additional feature of the music app. You should provide a recommendation option. Sometimes the user does not remember the exact name of songs so this feature will help to give the best result of searches as well as recommend similar songs.
11. Social Media Interaction
This is also an additional feature to connect users with the app. It will facilitate them to share their favorite This feature will increase your customer.
12. Managing User
This feature is for the admin version. Make sure you have a good facility to track users and keep their records. You can also opt for feedback options to increase the quality of the app. Look for music streaming app development, be assured of the best result and you can generate revenue!
13. Managing Advertisement And Subscription
This mobile application development feature is also for admin. You have to ensure your duration of ads. Long duration and frequent ads may bore customers.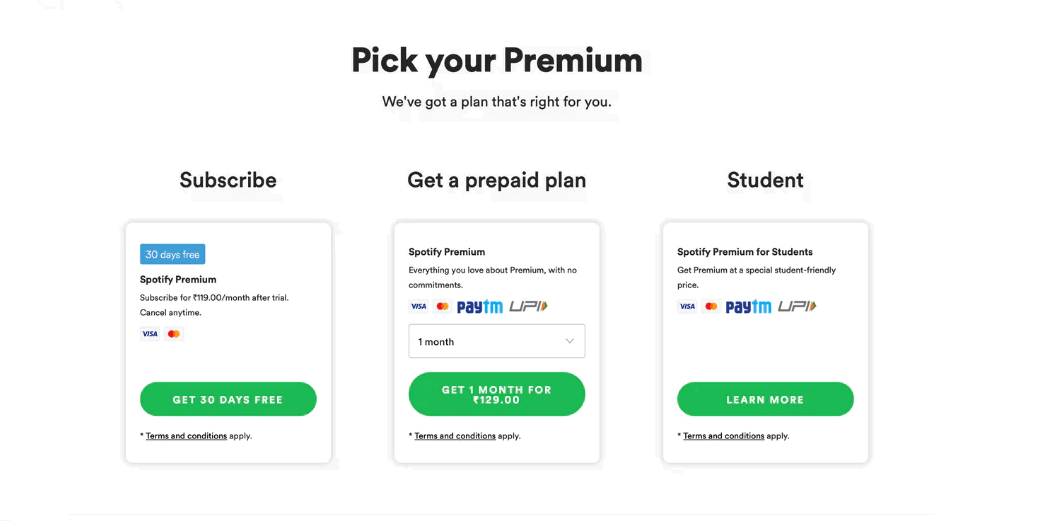 So ads should be of short duration. A good subscription record is must to provide a premium experience for premium users. Make sure their money is worth it.
Market Of Music App
The music app has a bright prospect. We have several reasons to support this statement. The US is leading in generating revenue in music application development.
As per the statistics report, pandora music was ranked one with total revenue of  $15.87 million. Smule- the social singing app is second on the list with revenue of $906,312.The music apps market is getting louder day by day.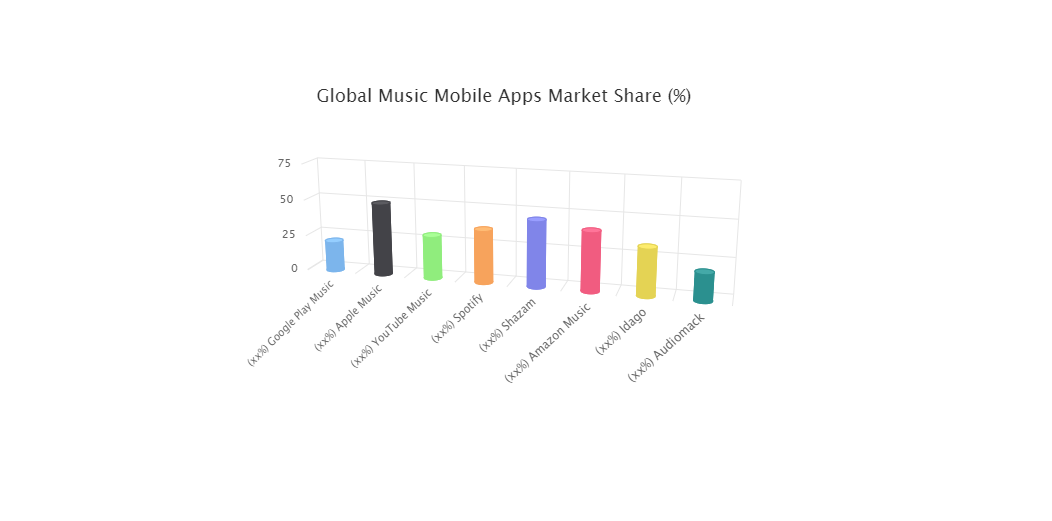 People are shifting from download and store feature to online streaming feature. As per reports on an average Indian customer spend 21.5 hours per week listening to music.
Mind you here global average is around 17.89 hours per week. So, you can notice the growth of customers! Music player app development companies aces in their field to give the best possible music experience to their user.
Cost Of Developing A Music App
The music app has varieties of features. Each feature comes with a cost. So, there is no fixed price for developing a music app. Yet you can estimate the price on the basis of your requirements. You should contact to music app development company to fix the price.
Read More:- How much it cost to build a Music Streaming App/Website?
These companies mostly charge on an hourly basis, So cost varies with features, regions, and complexities.
Currently, the market is charging approx $30 to $40 for developing a music app. But this cost changes with features.
Though in India cost is a little less and can vary from $10 to $ 80 per hour.
In the US, app development companies charge around $50-$250 per hour.
Conclusion
With time, demand and popularity of music apps are significantly increasing. Music was is and will always be one of the integral needs of humans.
Music is not just a source of entertainment but it also adds value to life. It increases work efficiency. It is an ingredient of a happy mood. It is an aid to change a sad mood.
The music app is going to ace till eternity so one must jump in this field.  You can contact a music app development company, and get the best possible app. You can think and add more attractive and useful features. It will help to sustain your app in this field and gain loyal customers.