NFTs, or non-fungible tokens, have become hot topics among business owners. NFT development has taken the internet and the entire world by storm. Among this, NFT gaming has also started booming. Previously, people used to play games for fun, but now it has become a source of income. Credit goes to NFT game development! Anyone with a crypto wallet and internet connection can play their favorite games and earn profit.
Currently, ample NFT gaming platforms are available, such as Axie Infinity, Gods Unchained, Zed Run, etc., are helping NFT gamers earn from the comfort of their home. This ever-rising popularity has urged business owners to develop NFT gaming platforms and earn huge profits within less time. So, if you are also planning to build an NFT or Blockchain-powered gaming platform, this blog is a must-read. It acts as a complete guide to NFT gaming. So, let's get started!
What Are NFT Games?
Non-fungible tokens in the gaming industry signify digital games that are further converted into NFT games that are sold out in the NFT marketplace. NFT games comprise avatars and gaming characters while significantly holding the traits of NFTs in general. NFT-based games are a type of cryptocurrency asset and cannot be copied since they are non-fungible. Users can also access the NFT games via web browsers like decentralized applications (dApps).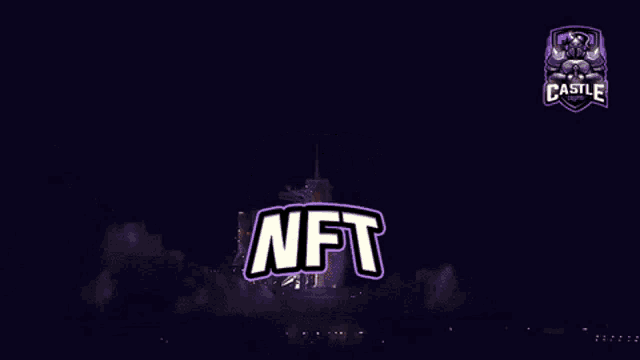 Users can easily connect NFT games with a cryptocurrency wallet and start playing with NFT avatars. This is what NFT game development is all about.
Top 7 NFT Games Ruling 2022 & Beyond
Not all NFT games are the same as each of them have different genres and styles, making it difficult for users and businesses to choose the best NFT game. So, to ease the situation, here we have prepared the list of the top 7 NFT gaming platforms in 2022.
| | | | |
| --- | --- | --- | --- |
| NFT Games | Blockchain | Platform | Users |
| Axie Infinity | Ethereum | Browser, Android, iOS | 46.63k |
| Alien Worlds | WAX | Browser | 668.23k |
| Splinterlands | Hive | Browser, Android | 496.82k |
| CryptoBay | BSC | Browser | 51.54k |
| Arc8 | polygon | Android, iOS | 377.99k |
| Zoo-crypto world | BSC | Browser | 44.07k |
| MOBOX | BSC | Browser, Android, iOS | 182.94k |
How Does NFT Game Development Work?
NFT gaming emphasizes player involvement, so businesses can start working on the avatar. Special clothes and skin function as non-fungible tokens and are included in the game's in-game objects. While creating NFT games, game developers integrate smart contracts into a gaming environment and set some NFT gaming rules.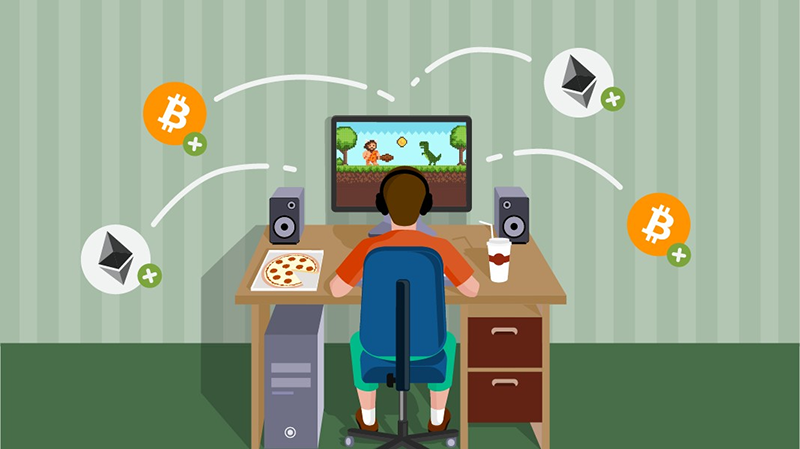 Overall, NFT-based games use NFT in their rules, player interactions, and mechanisms. For instance, the game will represent your unique avatar as NFT, which can further be swapped with other players. This is where blockchain technology acts as a savior and helps NFT marketplace development company professionals to create a perfect NFT game for businesses.
How Can Businesses Invest In NFT Gaming Platform Development?
Simply getting an insight into NFT game development isn't enough if you aren't well-versed with the best ways of investment. Right? So, here we have discussed the two different ways to invest in the NFT gaming platform.
1. Buying NFT Tokens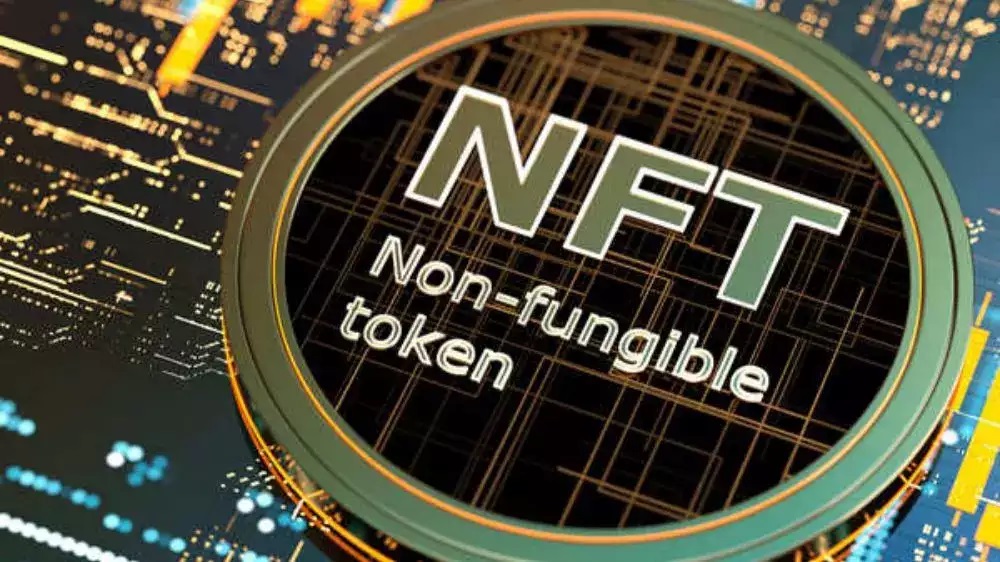 With an NFT game token, businesses may benefit from the expansion and gaming like Axie Infinity (AXS). This game is traded on well-known platforms, including Binance and Coinbase. In addition, several other NFT game tokens are also traded on prominent cryptocurrency platforms.
2. Buying In-game NFTs
It is another great option to invest in NFT game development as the product is further sold on NFT marketplaces. Businesses can also participate in airdrops of in-game NFTs. Popular NFT gaming platforms like Game starter & GameFi provide INO for investors to buy in-game NFTs.
These are two different types of NFT gaming platforms that businesses can use to invest in NFT gaming and turn into a huge business profit. Besides the investment option, knowing the step-by-step process of game app development is also necessary for businesses to develop a profit-driven gaming app.
How to Create An NFT Gaming App?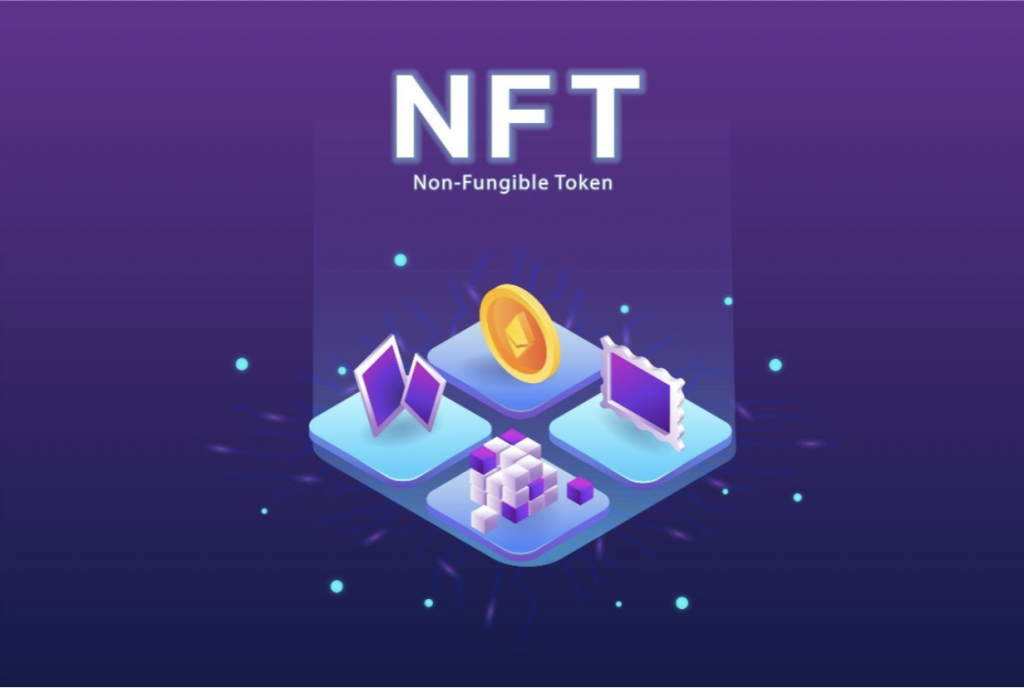 NFT game development is more fascinating and useful than any other type of game development. Unfortunately, very few business owners are well-versed in the development process and fail to create a successful NFT game. So, to help those businesses, our NFT marketplace development services experts have curated the step-by-step process to build an NFT gaming app. Check out the development process which is further divided into four stages.
STAGE 1: Pre-Development
Every development process begins with strategizing and planning, as a well-planned NFT game development process will result in success. This stage is further divided into small segments.
1. Gather Project Data
Firstly, conduct an in-depth market analysis to know more about your NFT game competitors and ongoing trends. Gathering essential information before NFT gaming platform development will assist you in determining the steps to take during the app development process.
2. Work On Gaming Concept
Every game has a unique concept. Right? So, you should brainstorm and think of some unique gaming concepts to build a perfect NFT game. For instance, you can create a simulation, sports, or a puzzle ga. Then, after choosing the game category, you can establish the idea and style of a game along with the assets and players' appearance.
3. Choose A Platform
There are no platform constraints for NFT game development, and developers can design a game for mobile, web, consoles, and AR/VR-based devices. To create a perfect NFT gaming app, you can decide the platforms depending on your skills and business needs.
4. Finalize the Latest TechShee tacks
Besides development, incorporating the latest tools and technologies also matters behind the application's success. So, make sure to incorporate the modern-age tech stacks during NFT game development. If you find it challenging, we suggest you consult NFT marketplace experts.
5. Create An Asp's Prototype
Developing an MVP or a demo version of the NFT gaming app will help you depict the structure and functioning of the application. It will also help you come up with a perfectly working final product.

STAGE 2: Design & Development
After adhering to all the steps mentioned in stage one, it is time to begin the NFT game design and development. This stage is further divided into five different segments.
1. Modeling
Depending on your game format, you should go through different modeling stages to create a perfect gaming app. For instance, if you are planning 2D NFT game development, begin by outlining gaming characters, environment & assets and drawing or animating moving characters. On the other hand, if you want to create a 3D NFT game app, build 3D characters, environments, and objects.
2. Decide Game Level Design
The NFT gaming structure is decided via game-level design. For that, you will have to choose and decide the moving direction of the game participants. Also, ensure that your NFT game has an open world where you can freely move and adjust objects. AI development can also play a huge role in developing a smart gaming app.
3. Integrate Smart Contract
A smart contract is a blockchain-based software that works in charge of NFT and cybersecurity. However, as smart contracts cannot be modified, businesses must plan accordingly. Therefore, it is one of the reasons why most business owners prefer to avail the assistance of the best blockchain development firm.
4. Set Up A Wallet
As NFT games can be sold or traded for Cryptocurrency, it is a must for businesses to set up cryptocurrency wallet development. Also, NFT gamers can utilize it for registration and include it in the NFT gaming app at the time of development.
5. App Coding
Finally, it is time to integrate the entire gaming data, content, and architecture into one system. As you will create an NFT game, work on a decentralized gaming structure and then enable the NFT game to fetch the essential information from the app and the blockchain.

STAGE 3: App Testing 
Finally, you can move to stage third when your NFT game is designed and developed successfully. It is another crucial NFT gaming platform development stage, so be careful. To test your application, you can perform three types of mobile app testing, as highlighted below.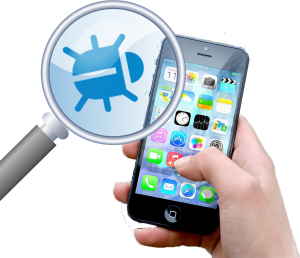 1. Unit Testing
This testing will be performed by the NFT game developers rather than QA engineers. Whenever a game unit is developed, they test it to find and repair the major issues as soon as possible. Simultaneously, the blockchain developers can test the other portions of the game without fear of breaking.
2. Alpha Testing
When the game is developed successfully and tested from the developers' end, it further proceeds for alpha testing. It is closed testing that implies quality checks by professional QAs. This stage involves different types of functional and non-functional game testing, which will be performed by the team of the NFT marketplace firm.
3. Beta Testing
Beta testing consists of two phases, i.e., open Beta and closed Beta. This testing is performed manually by the QA engineers rather than incorporating software and automated tools. It is a manual testing method where professionals identify and rectify all errors.
STAGE 4: App Deployment & Launch
Finally, coming to the last stage of NFT game development. NFT gaming is quite different and challenging than the rest of the gaming platforms, so businesses must come up with strong advertising efforts to make their app withstand competition.
For instance, businesses can be a part of some popular NFT groups where they can talk about their NFT game app release, features, and more to grab users' attention.
On the other hand, businesses can also incorporate smart marketing strategies to increase game awareness before its release. In that case, it is advisable to take the assistance of a leading NFT marketplace development company. Only experienced professionals can properly deploy and launch the NFT gaming app.
Crucial Features of NFTs In Gaming
Different non-fungible token games have different features and functionalities that help to fetch the players' attention at first glance. So, here we have highlighted the most crucial features of NFTs in gaming. So, let's take a look at them.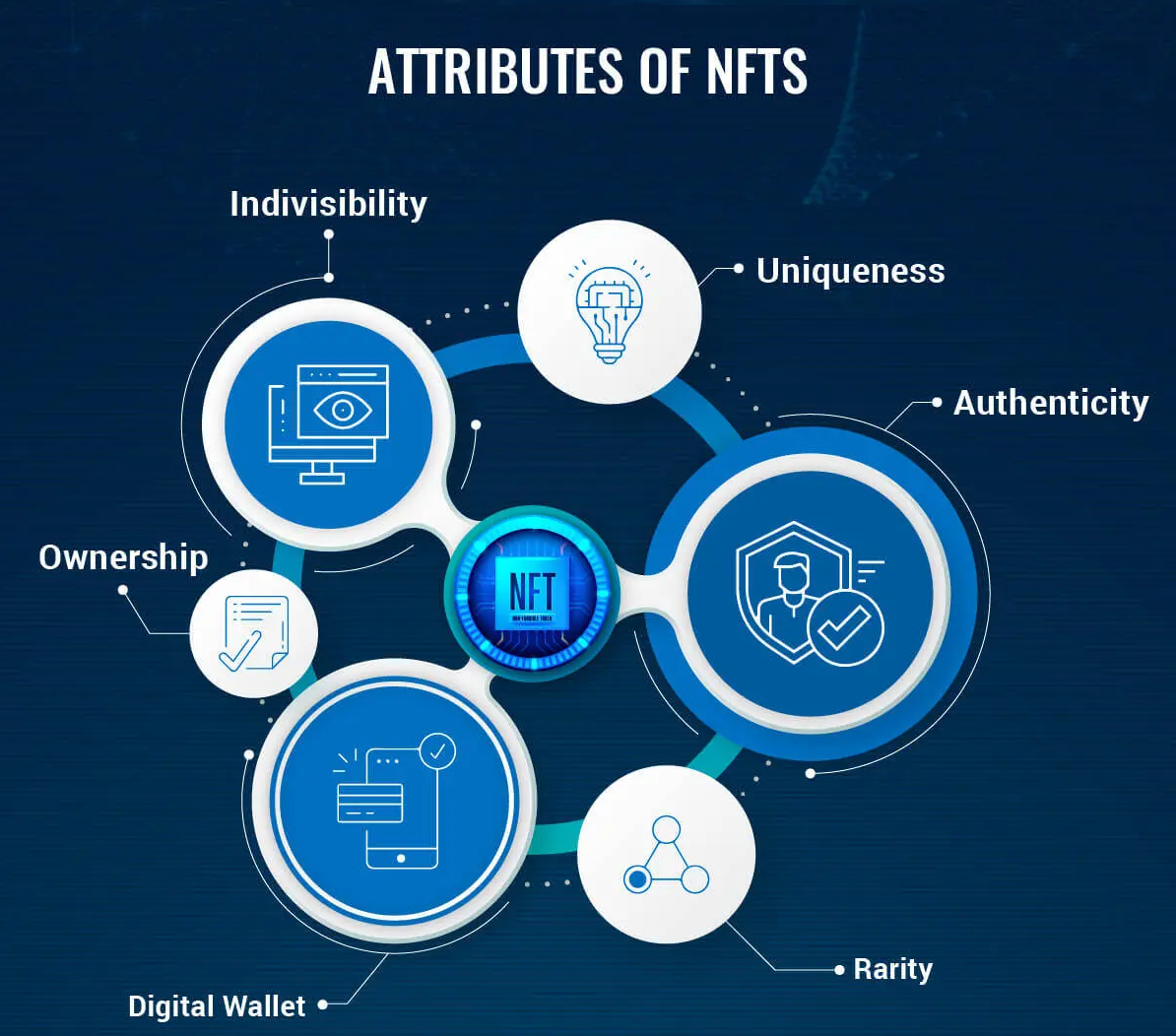 1. Secure Transactions
NFT gaming platforms ensure that the game developers get complete access to real-time transactions. So, businesses can avoid transactional barriers while planning for NFT gaming platform development and keep security concerns aside.
2. Smart Contracts
NFTs work with smart contracts, eliminating the need for intermediaries during NFT game development. In addition, using smart contracts helps to reduce cyberattacks and other hacking activities.
3. Transparency
With the emergence of NFTs, tokenizing digital assets have become a must which helps to ensure transparency. Furthermore, it helps the users oversee the transactions further stored in the blockchain. All this will ensure the transparency and security of NFT game development.
4. Rarity
Every NFT solutions are distinguishable by having a unique identification code. Among all, rarity is one such differentiating attribute and the major reason behind growth and popularity.
These five crucial features are increasing the worth and demand for NFT game development in today's time.

Future of NFT Gaming Platform Development
In this highly digital and computerized world, the latest advancements keep going with time. But, the arrival of non-fungible tokens or NFT development has taken the world to a new level. It has completely transformed the way people use to play games and connect. The introduction of NFT game development has helped business owners to generate amazing profit while helping gamers to earn through games.
It is just the beginning of the impact of NFT gaming in today's industry, which will continue to rise in the coming years. Developers or NFT marketplace development companies will create more games, and players will be able to possess unique objects they will sell in the coming time. This is what the future holds for NFT gaming platforms.
Conclusion!
After analyzing everything about NFT gaming, it is quite clear that NFT gaming development is a great boom of today's time and will continue to be the same for years to come. So, businesses planning to build an NFT game can utilize the tips and development steps mentioned above and develop a unique NFT game. Hire NFT developers or connect with a leading NFT marketplace development company for professional assistance.
Connect with experienced professionals to get the best NFT solutions and get ready to experience increased business growth with a perfect NFT gaming platform in hand. Begin the process today!