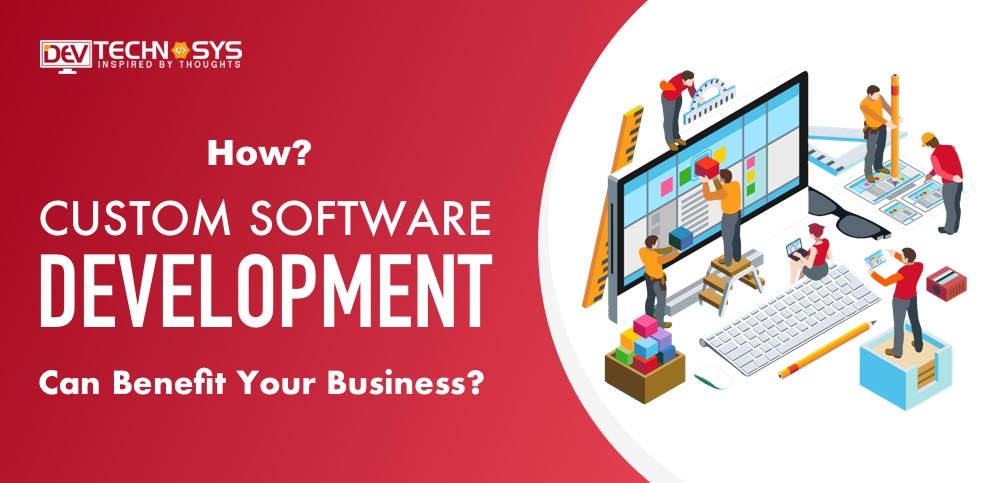 Things in software development have been evolving in recent years. It has been attributed to latest advancements in technology. This has led to various significant trends in the present year. The year 2018 has witnessed some of the major breakthroughs in the software development field. There is the widespread emergence of technologies like blockchain, augmented and virtual reality, artificial intelligence, and mobile computing. These technologies offer new avenues for any custom software development company.
Top Software Development Trends of 2018
Enthusiasts are now assuming that the years of 2018 will be quite important in latest innovative advancements in the field of software and application development. At this year some quite innovative software development trends will be in demand such as:
Disruptive Technology- Blockchain: The blockchain is a technology which has gathered too much attention with the hype of famed cryptocurrency, Bitcoin. It is assumed that blockchain is going to revolutionize every industry and more organizations are now considering development in blockchain and other services related to it in daily operations.

The blockchain is essentially a complete network of various interconnected peer-to-peer devices. It provides the non-existence of central computers along with lack of certainly defined locations where the entire data is stored.

This technology is disrupting the financial industry by means of empowering millions of people all over the world in order to authenticate as well as transact high-scale, non-cash backed transactions immediately and without any requirement of costly intermediaries. The inherent implementation, as well as acceptance, will be seen in broader fields like healthcare, administration, and supply chain in order to streamline the processes.
Also Read: A Gentle Introduction of Blockchain Development Technology
Widespread Usage of Progressive Web Apps: Progressive Web Apps or PWAs are actually the web applications which are regular websites or web pages but can essentially appear to the user like a particularly traditional application or a simple mobile application. The application type tries to inculcate the features which are offered by the latest browsers with the advantages of a seamless mobile experience.

Web apps will continue to contribute to a much significant market share in comparison to mobile apps in the longer term. Even Google has recently started to focus on features in its own browser in order to allow the web apps to perform like mobile apps which offer a similar level of user experience. The Progressive web apps are quite easy to develop as well as maintain in comparison to traditional mobile apps.

Companies which are involved in entertainment, e-commerce, banking, healthcare and much more are now having their own web apps developed in order to provide much-improved access to the people. A web and mobile app development company can leverage this trend in acquiring major market share due to the growing demands of PWAs.
Growing Adoption of IoT: The ecosystem of IoT is quite huge as well as wearables like Fitbit, Apple Watch etc. are just the beginning. Soon, we will be witnessing driverless cars on our roads as well as home applications, and different communication devices along with business process are becoming always connected and collecting a large amount of data.

Whether it is manufacturing, fitness, retail or healthcare, each industry is quite looking forward to the opportunities that IoT presents. However, it demands a certain vigilance of software development team to allow them to understand how a particular program device will actually be assisting the users in order to control them. The developers are now focusing on developing advanced IoT applications which provide seamless control of devices at any time and from anywhere.
Also Read: A Simple Introductive Overview Of AI(Artificial Intelligence)
The emergence of Artificial Intelligence: As of now, it is being estimated that a significant number of businesses have adopted AI or Artificial Intelligence in order to automate their processes. They are now integrating AI-based solutions to perform different specific tasks in order to stay ahead of the competition as well as offer better service experience to their existing customers.

From smartphones, voice-assistants, Big Data etc., companies are now developing frameworks to perform different new tasks with the assistance of this technology.

In the coming year, AI is bound to become even more intelligent in terms of decision-making capabilities, and it will have widespread consequences which will be hard to roll back. Most of the industry experts believe that Artificial Intelligence has the inherent power to transform the world in better and worse ways.

For experts in custom web development services, the capabilities and intelligence of AI are certainly going to make the today's world a much better place and also improving the lives of people as well as save their time.