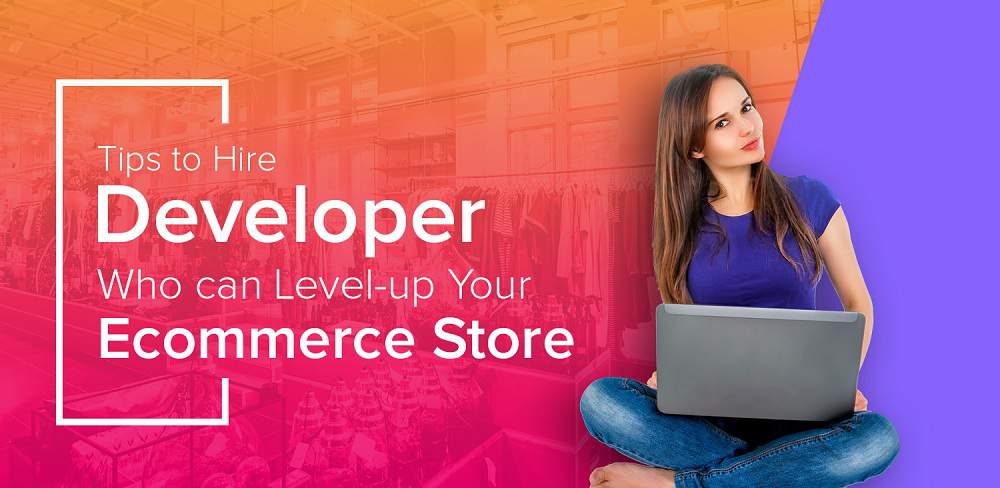 If you are an entrepreneur we know how 24 hours are just not enough to manage this humongous task to run an entire e-commerce business alone. It requires a lot to time, energy, knowledge but above all what you need the most is a very elegant, modern trends infused e-commerce store. While looking forward to developing and building your very own e-commerce empire, the major problem that arises is of finding the right website development company, which can also work as a guide to introduce you to the world of technologies so that you can decide better for yourself.
More than that a good way to hire an e-commerce development company can be by speculating their strategy they develop to help you level up your business. Hiring Magneto developer or developer for any other robust e-commerce platform, it is a must that you follow a certain procedure to make sure you are making the right choice. Some of the ways by which you can evaluate the performance of a developer are a major focus of this post, but before that ask yourself a few questions to clear your traction:
What is it that you want the most on your website?
The best way to start is by evaluating your business and understanding your needs. What is it that you would like to add or completely want to remove? Are your any backend needs specifically for your given industry? One of the best ways to answer these questions is by considering what is your major problem areas and what are the things that are dragging you back majorly.
Secondly, what is your budget? Hiring a website development company depends on how much you are looking forward to investing. Also, it means you need to understand business finances, and how much are you looking forward to allocating money in your project.
The tips
Once you have committed yourself to get an outside help, the next step that follows is hiring them, not just hiring but to know how to find the good eCommerce development for your project.
Also Read: What Skills to Look Into a Web Developer in 2019 Before Hiring
Ask for referrals
The best way to find the right website development company is asking for referrals. The most common way entrepreneurs are using is this method, according to a leading Magento development company.
The best way is to ask your friends, colleagues who have been into the same league and have undergone a website development. This is usually fruitful in finding the best fit, however, it is important that you don't completely rely on the recommendations.
The best way to evaluate a website development companies true worth is by looking into the case studies, social media presence, reviews that have to get a good look into the work they have done by far.
Search the Experts directory
There are many expert portals that provide you a well-organized directory by which you can search for a company with your specific preferences. You can easily look for website development company or if you are looking forward to a particular technology, say –Magento, you can search it by name, city or keyword- like hire Magento developer and viola! You will find an expert and experienced developer companies, individual developers for your custom web development needs.
Also, as e-commerce is one of the many segments that are always in need of post-development support and quality maintenance needs, it is a good way to find experts in your area.
Interview for fit
The interview makes a huge difference, and here we are talking about telephonic one, not even one to one. Talking in person can help you decide for your project better, also it is a two-way help. You see in interviews, a vendor to tries and analyze your needs so that they can help you get what you want.
With their immense knowledge, expertise, and experience they are able to understand your project needs and can suggest you better. Secondly next time they will come with more ideas and what are the ideal solutions for your needs. So next time you are looking for a website development company, don't forget to Skype, Call, Hangout them.
Also Read: Tips to choose Magento Developer for your Ecommerce website
Setting the project scope
Once you have chosen the Magento development company of your choice, it is the time of outlining your project with what is needed, what are project requirements, what are the vendors capable of doing and most importantly setting the timeline of the project.
If you are just completely clueless what this whole point is about, let us explain. This outlining of projects help you set the scope of the project. When a project is divided into well-defined segments it is easy to have more control over the quality, scalability of the project. And even if you have not done something like that it is okay, the expert team you just hired knows how to do it and try to make your development journey smooth and easy. Also, if you find that you are stuck with a company that doesn't follow a process, it is a good sign that you have to continue your search for developers.
Paid scoping vs. unpaid scoping
As we made it clear that a process and a set of proven practices is a great way to spot the right company. And it is only natural that according to your unique needs the project scope changes and so does the process. A flexible process is okay, but no process? It is a dead end. Also, a process entails the cost of the development.
Some of the companies follow a standard process for every client and work for few hours dedicated on your project as decided on the deliverables and that initial work is a paid scoping. It helps them get a holistic approach to your business and your needs and what are the possible issues that can arise.
Communication is the key
A company with an efficient and reliable communication system is the right one. Communication is essential for both of the sides. From developers point of view and for your project,
Communication allows you to be able to be with your project all around, you are able to have more control over your project. On different stages your suggestions and needs come crucial and thus, you are able to provide wonderful feedbacks to developers to provide you exactly what you want. Effective feedback is thus rendered with communication.
Hiring help can be a big business boost
Calling in for experts is the right choice. But before we start on with the hiring part it is better to pre-decide the finances, goals, and priorities of your business. Also, at one point it will be inevitable to not include the technology to leverage better benefits.