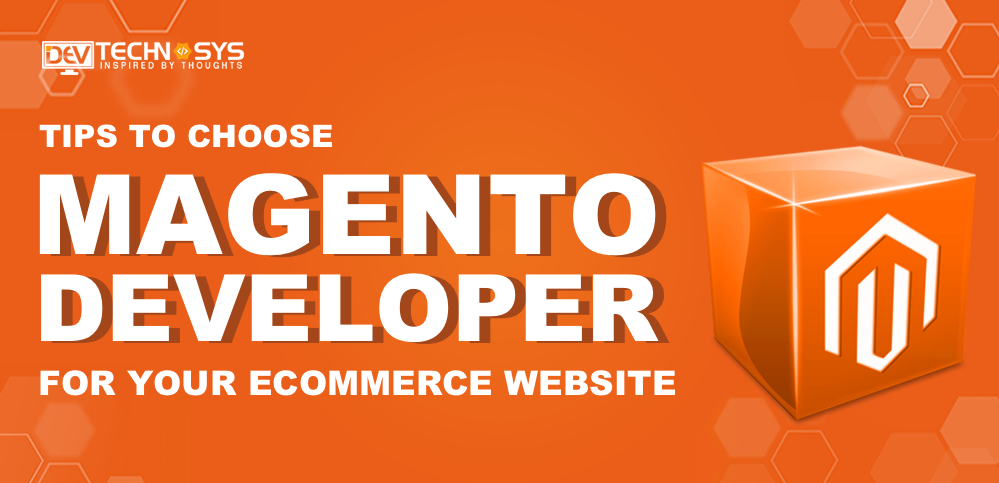 It is quite a tedious task to build as well as run an e-commerce website with smoothness regardless of how much expertise and experience you have. You need to hire the best developers which is the most vital thing for any business owner. These developers are the ones who turn your idea of the online store into a reality. However, to find the suitable developers for your e-commerce website can be quite a tricky task as it is based on a plethora of factors.
In this sense, Magento remains to be among the best platforms for the retailers to develop their e-commerce website. In this article, we offer you with the few of the best tips to choose Magento developer for your own e-commerce website.
1. Certifications
The very first question that you need to ask from any Magento developer is his certificates as well as experience. However, you have to make sure that you are quite familiar with all the current certification requirements in order to know what exactly the skills that a developer requires to build an e-commerce website are?
Magento also offers a few classes of certificates like Magento Solution Specialist. This is the platform which is updated on rapid pace so you have to give priority to the Magento developer who has achieved these certifications as he will be updated with the latest technology and will have Magento expertise.
2. Ask for Past Projects
You should ask the developers about their different projects as well as their experience in the past along with the live projects which they are doing in order to recognize their skills. By this methods, you can certainly have a complete overview of what you can essentially get with a particular developer and also get a few ideas for your own future projects.
3. Seamless and Effective Communication
Effective communication remains to be the main aspect of the success of a project. Hence you need to ensure that you tell your developer about the type of communication that you expect from him throughout the project. Also, you should keep updating information regarding your project on a regular basis.
Read the Blog- Why Magento is the Best Choice For Online Store Development
4. Development Time
A great web development project requires strict time and deadline. You need to know that the Magento developer can deal with this particular request and take into consideration any unexpected things in order to meet the deadlines. A good developer will always provide you with a realistic timeline hen the project is scheduled to be actually completed. During this particular timeline, there can be different, unexpected things which can happen, but you will be able to follow the entire process of the project as well as recognize the capabilities and skills of the developer.
5. Additional Charges
For certain specific situations, you may be required to pay additional fees. In case of early cancelled projects, you will be essentially charged with a terminal fee. Hence, you need to clarify this particular issue before you hire Magento developer.
6. Designing the Website
Your e-commerce website might be developed with any particular Magento theme. It is quite a normal thing, but it is always better if the developer can create custom-designed content blocks since your website will be more recognized and reputable. Also, another important aspect is the response. In current times, a large portion of internet traffic arrives from smartphones. In case your e-commerce website isn't compatible with mobile devices, you are more likely to lose potential customers. Make sure that your website actually supports responsive design and it should be mobile-friendly.
7. Editing on Backend
When you are actually running an e-commerce store, you will require to maintain it. It essentially means that you have to add and delete different items, text descriptions, photos and lot more. This kind of reverse editing needs to be simple as well as intuitive as it can certainly assist you in saving time in short-term as well as long-term.
Read the Blog- Know About Features and Benefit of Magento 2 Migration
8. Search Engine Optimization
Search Engine Optimization or SEO is the most vital thing that you need to be concerned about after you have created your e-commerce website. It doesn't matter how great the website look if the customers can't actually find it in case the SEO ranking of the website is low. You need to discuss with the Magento developer about different SEO fundamentals and also focus on achieving a higher rank on the various search engines for your own website. You may also require to pay more to the developers so that he focuses on SEO and delivers concrete results.
9. Support and Maintenance
Irrespective of the e-commerce editor at the end user, there is always the possibility of different, unexpected mistakes which can happen suddenly. Hence, you need to ask for support as well as maintenance after you have developed the website which includes support to handling errors as well as other technical issues which can occur before your e-commerce website becomes operational.
Conclusion
Magento remains to a leading platform for developing an e-commerce website. However, when it comes to hiring Magento developer from any Magento development company, you need to consider the above-mentioned tips before coming to a conclusion.