Like any other online gaming, NFT games are gaining huge popularity. The top NFT games play-to-earn have already won the hearts of game lovers, and hence they are going for NFT games rather than traditional ones.
Every month, new NFT games are launched, which has already raised the bar for new players in the market. In addition, blockchain-based games provide players with an amazing opportunity to earn money while playing their favorite NFT games.
It is one of the reasons why businesses want to step into NFT game development. Are you also among them? Well, if you are planning to develop an NFT game, reading this blog is a must for you.
It will inform you about the top NFT games in 2021 that are also ruling this year and will continue to mark their presence in the coming time. So, let's know about each of the NFT games individually.
List of 10+ Best NFT Games 2023
| | | | | |
| --- | --- | --- | --- | --- |
| NFT Games | Launched In | Available On | Genre | Tokens |
| Axie Infinity | 2018 | PC/MAC/Mobile | Creature Battler | AXS |
| NFT Champions | 2021 | PC/MAC | MMORPG | $champ |
| Alien Worlds | 2020 | PC/MAC/Mobile | sci-fi nature docufiction | Trilium |
| The Sandbox | 2012 | PC/MAC | Metaverse | Sand |
| DeFi Kingdoms | 2022 | PC/MAC/Mobile | dEFI | Harmony one |
| Spider Tank | 2022 | PC/MAC/Mobile | GAMEDIA | ETH |
| Surf Invaders | 2021 | PC/MAC/Mobile | NA | NA |
| Gods Unchained | 2021 | PC/MAC | Trading card game | Gods |
| Thetan Arena | 2021 | PC/MAC/Mobile | Battle Royale | THC/THG |
| Dogami | 2022 | PC/MAC/Mobile | Metaverse | $DOGA |
| My DeFi Pet | 2021 | PC/MAC/Mobile | Defi | BEP-20 |
10+ Free NFT Games Play-to-Earn You Shouldn't Miss
Do you want to develop successful and top NFT games to earn more profit? Know the most popular and the best NFT games in 2021, and then begin your NFT game development process accordingly. Let's get started!
1. Axie Infinity
Launched in 2019, Axie Infinity is one of the top NFT games gaining immense popularity. This NFT game is completely based on Nintendo's classic Pokemon franchise allowing players to interact via virtual pets while raining then characters and digital assets and completing daily quests.
Currently, there are around 2.8 million active players on Axie Infinity. Axis are digital pets, and the genetic weaknesses, strengths, and characteristics of each Axie are passed down to its descendants.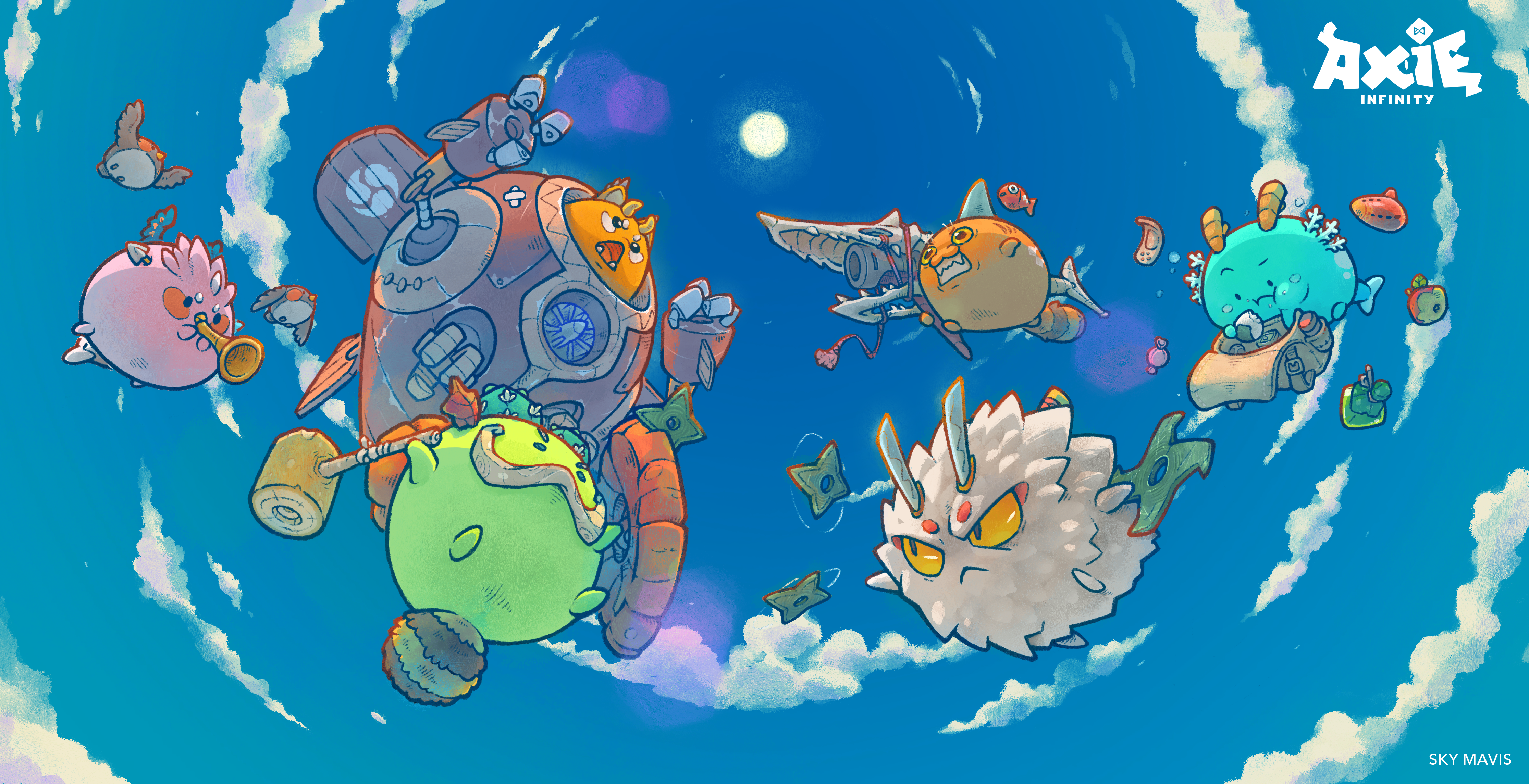 Axie infinity has four primary features: Battle, breeding, land, and the marketplace. Every Axie NFT has a different trait, making it suitable for various roles in the game.
Benefits of Investing in Axie Infinity
Play-to-earn and the blockchain economy
Axies are non-fungible tokens
Gameplay based on trading and battling
Runs on desktop and mobile operating systems
Features can be expanded in the future
2. NFT Champions
NFT Champions is another next-gen blockchain-based NFT game developed on Unreal Engine. It is the first immersive play-to-earn NFT-based video game. It is an open-world MMORPG that offers a variety of opportunities for players to train, battle, explore, learn about, and interact with friends in the metaverse.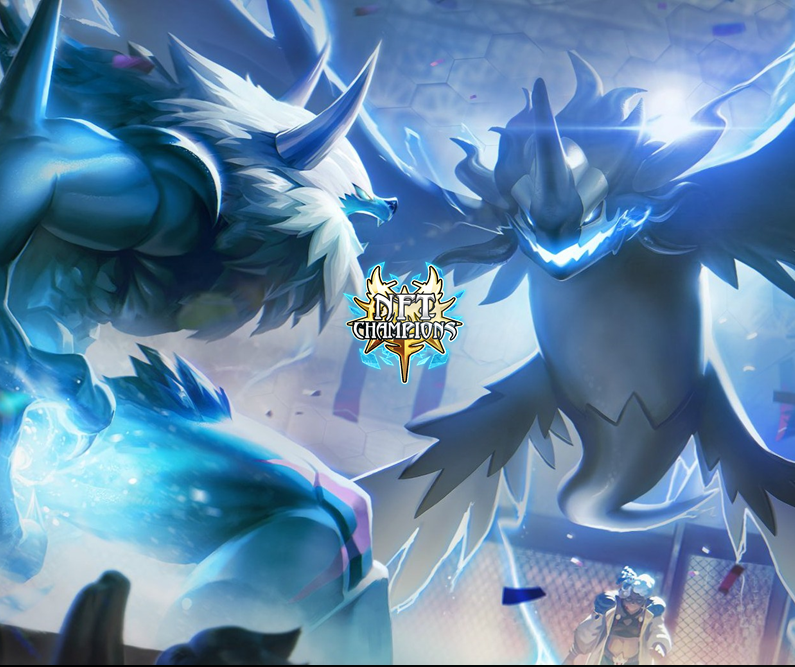 While playing NFT Champions, players gather a squad of monsters called champions who are very powerful. NFT represents each player on the blockchain, and if the players progress through gameplay, NFTs evolve into powerful & stronger versions. Businesses those thaplanng for NFT game development can use such games as a reference.
Benefits of the NFT Champions Game
Tokens are used to buy, sell, and trade NFT champions
No fees to play NFT champions
Earn money while playing
High level of security
Players can fuse two high-level champions for maximum-level extension
3. Alien Worlds
Launched in 2020, Alien Worlds is another blockchain-based metaverse where the players can NFT and cryptocurrencies while playing. The game features a universe of six worlds, with 500 land plots each.
Every plot is owned and represented by an NFT. It is the first NFT game to surpass 100,000 users in the Alien Worlds. The players, including TLM, mine the NFT tokens.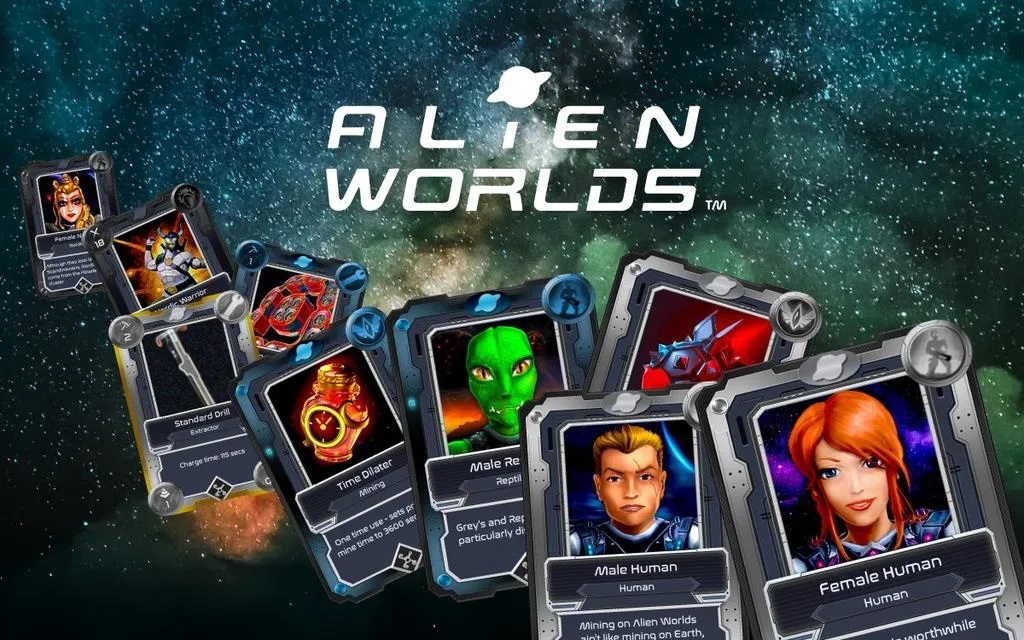 Players can further use their TLM pool to vote for candidates for the planetary council to impact the decision-making process. The council then decides the distribution of the planetary treasure.
So, this is how the concept of Alien worlds play-to-earn NFT games work and help players earn while playing. On the other hand, businesses can also earn huge profits from NFT marketplaces and games.
Benefits of Alien Worlds NFT Games
Your ship to build and develop
Players can trade & battle one another
Discover a galaxy of planets
Highly secure to play and earn
Getting started with Alien Worlds is completely free
4. The Sandbox
Sandbox comes under the top NFT games in 2021 because, other than being a game, it is more of a creator platform. It acts as an NFT-powered Minecraft or Roblox where the users can play and build games & assets.
The players can easily own creations and sell them while trading their digital items and more on the NFT marketplace. So, along with the games, NFT marketplace development is also gaining huge popularity.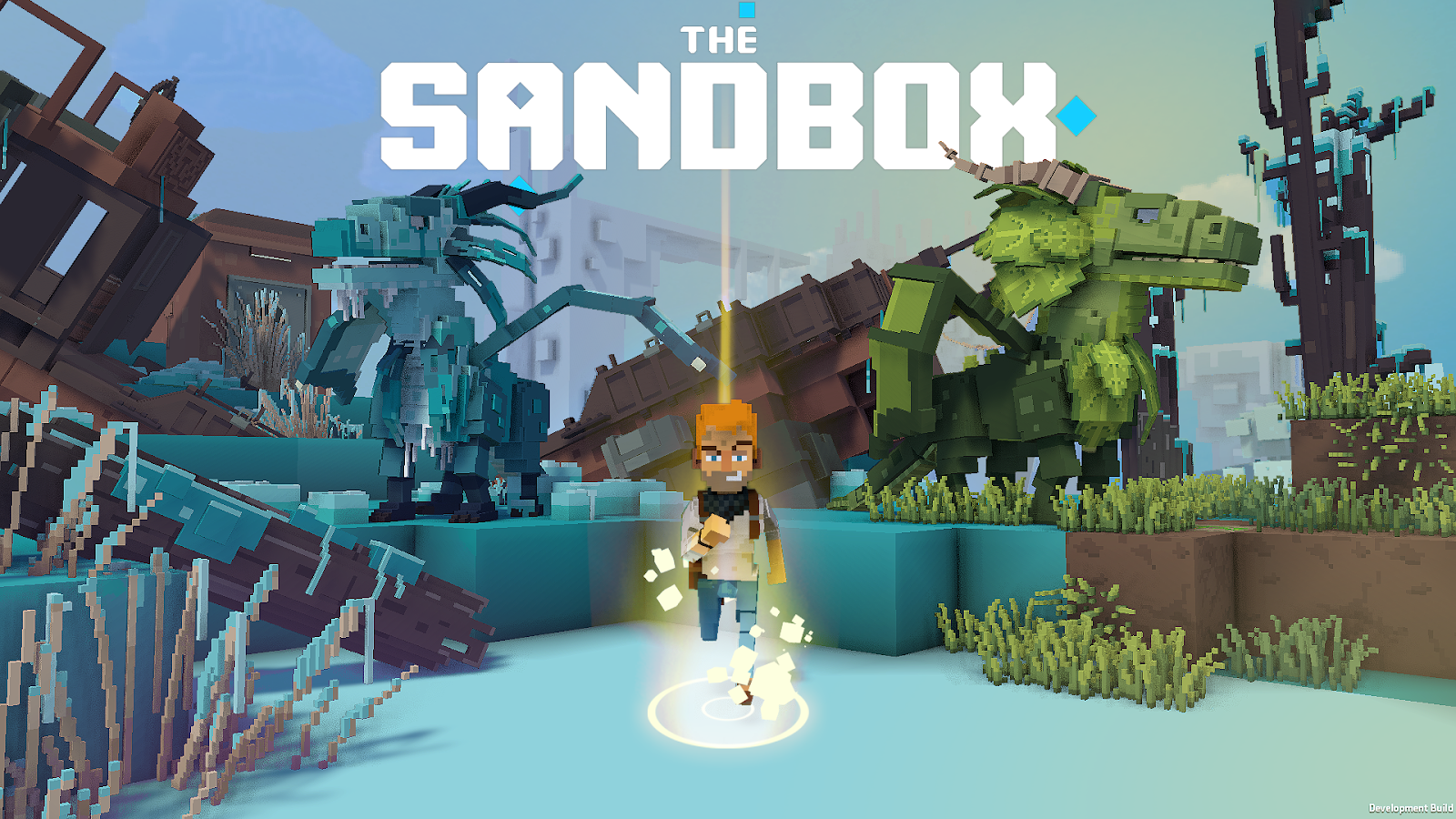 The best thing about the sandbox NFT game is you may play games, explore other people's worlds, and import content into your own. Players can vote on new features, tools, and the direction of The Sandbox through this, which is further controlled by the LAND token.
Benefits of The Sandbox NFT Game
Metaverse-based platform
Games & assets can be built, played, and traded
Visuals based on voxels
Free to play and earn
NFTs minted by a user have complete digital ownership over virtual assets
5. Defi Kingdoms
Defi Kingdoms NFT game is proof of how non-fungible tokens can be used in crypto games using the underlying functionality of NFTs. This top NFT game uses the underlying functionality of NFT and offers plenty of RPG elements. The JEWEL tokens are gathered in Defi Kingdoms and can be exchanged for Harmony One cryptocurrency.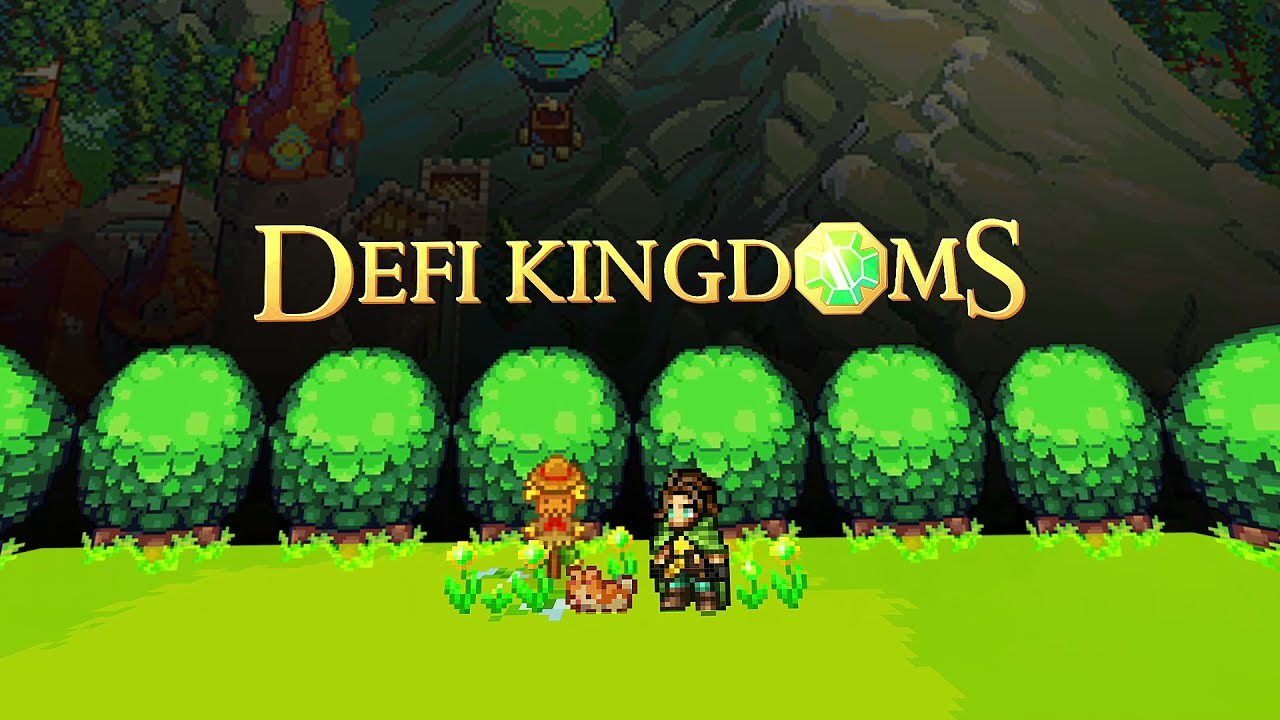 If the players do not have enough JEWEL, they can purchase a Hero with their assets by investing in the Jeweler or the Gardens. But, you should know the JEWELS can only be purchased via NFT marketplaces and no other place.
Businesses planning to develop NFT games like Defi Kingdoms should be well-versed with the top 5 NFT Marketplaces. It will ensure the success of your NFT games in the long term.
Benefits of DeFi Kingdoms Play-to-Earn NFT Game
Utilization of NFTs in a seamless manner
16-bit graphics and gameplay
Decentralized exchange and token-powered ecosystem
NFT asset platform reskinned as a high-fantasy exploration game
Liquidity provider pool in the form of in-game banks and gardens
6. Spider Tank
Unlike traditional MOBAs, Spider Tank NFT application utilizes the Ethereum blockchain to give their players a chance to earn money while playing games.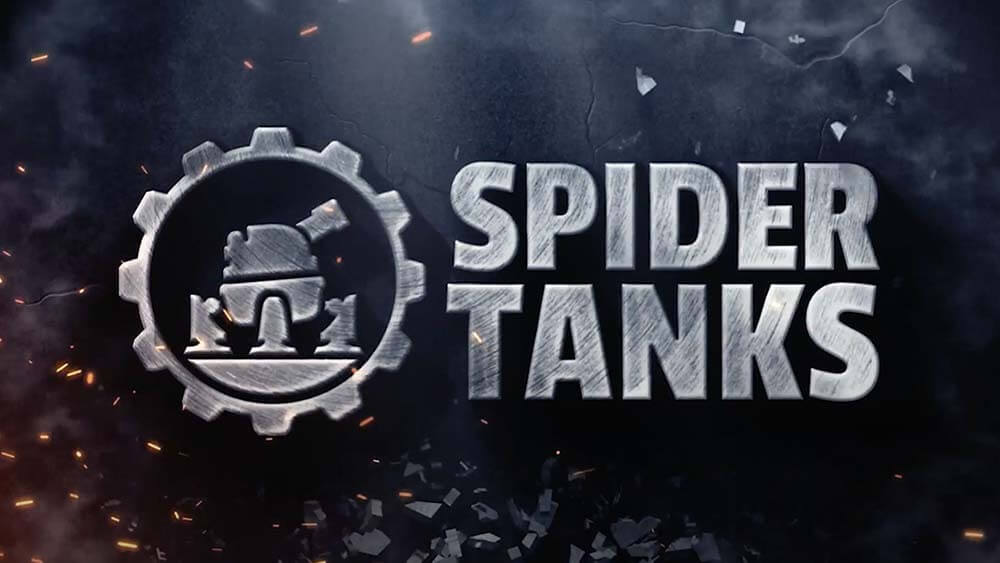 Spider Tanks is built on Web3 tech, allowing players to own their garage and earn real rewards for playing. The NFT developers have used web3 development to create the Spider Tank game.
This free play-to-earn NFT game uses cutting-edge blockchain technology, unlocking every player's power to earn. Its amazing features and mechanism revolve around skill-based competition and resource collection, allowing players to earn real-time rewards. The game is loaded with multiple gaming modes allowing teams to outsmart and outgain competition.
Benefits of Spider Tank NFT Game
Free-to-play game with several play-to-earn mechanisms
Its opponents and players are easy to find
Best NFT game to earn legal cryptocurrency
Everyone can play the game for free
Both map owners can tank owners can earn
7. Surf Invaders
It is a brand new NFT game launched by Aloha Defi. Surf Invaders is an endless runner-type game designed to be fun while being accessible. It is a simple yet enjoyable endless runner game where you can avoid obstacles, defeat monsters, and score maximum points by picking up power-ups.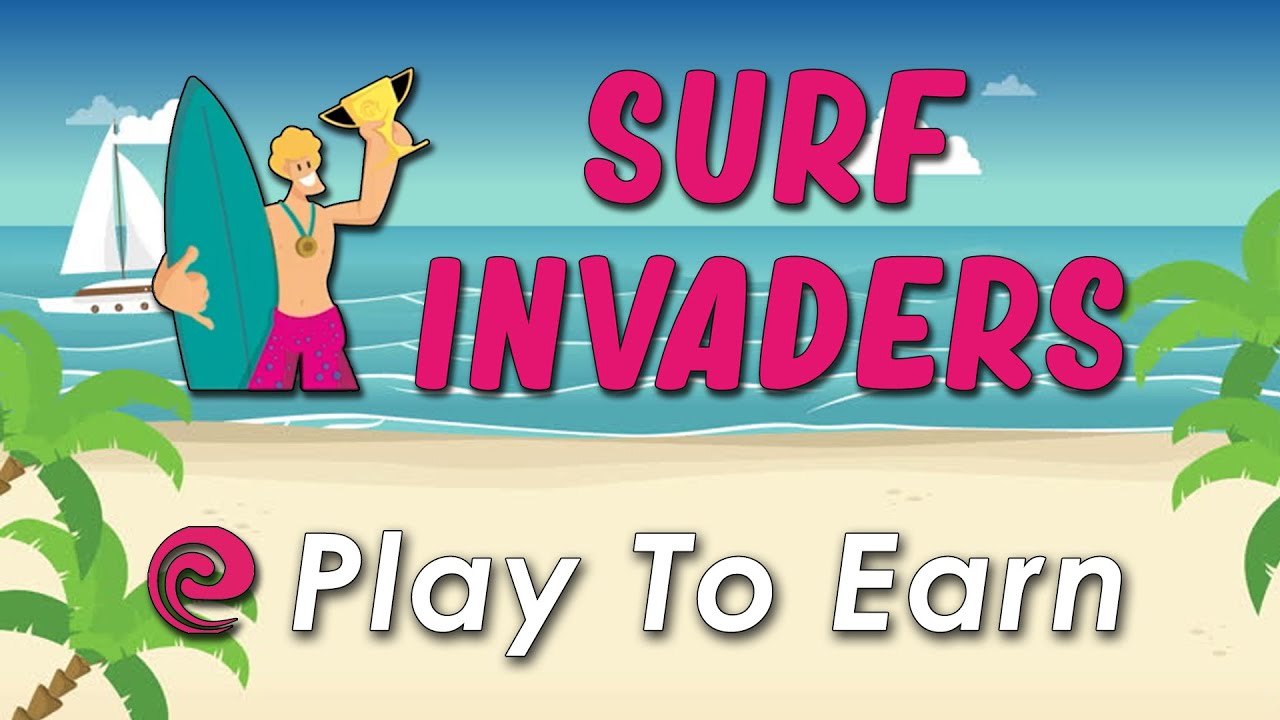 The game control's interface is simple, with the arrow keys controlling the direction. When you gain more NFTs, you will gain more lives which is one of the fascinating aspects of the NFT game.
While playing surf invaders, players can earn a share of the platform's earnings by getting a spot on the leaderboard. As one of the best free NFT games, more businesses are planning to develop an NFT game like surf invaders.
Benefits of Surf Invaders NFT Play-to-Earn Game
Powered by NFTs, Fortnite
High-quality graphics
Secure game
Best play-to-earn option
8. Gods Unchained
Gods Unchained is an area-to-play game which means the players can control what they do with their in-game items, including selling, trading, and using them. It is a free set of 140 cards which is that to new players to help them learn to play.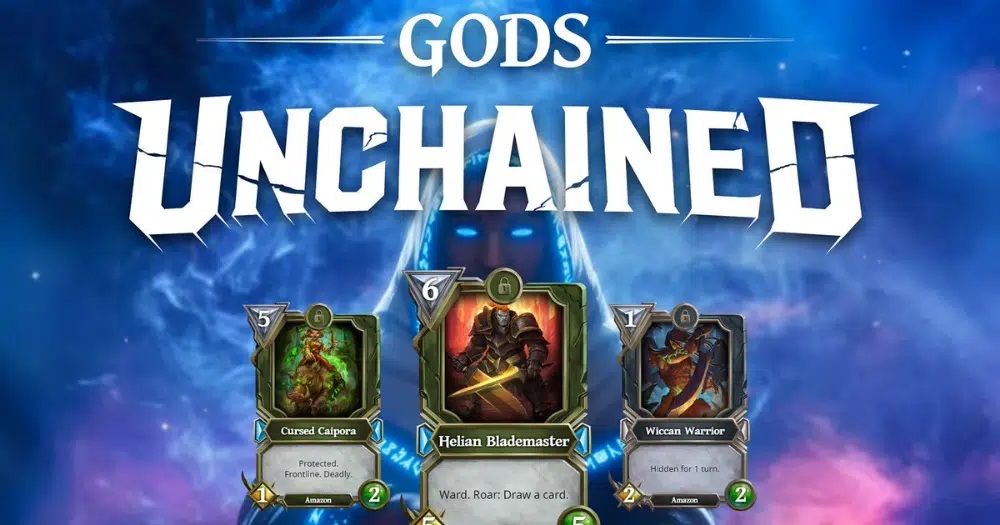 Card types include rarity, tribe, mana cost, deity, etc. Some cards have different powers, including summoning creatures, healing other players, drawing additional cards, and more.
One way for players to get cards is by purchasing them from other players. Impressive! Isn't it? So, if you are planning to develop an NFT gaming app, knowing about these apps will help you greatly.
Benefits of Gods Unchained NFT Game
Prioritizes skill over NFT
Game is free-to-play and play-to-earn
Immutable X lets you trade cards
Buy in-game assets such as cards and become their true owner
9. Thetan Arena
Launched in Dec 2021 by Wolffun, the Thetan Arena NFT game is gaining huge popularity these days. The major vision of this NFT video game is to create a sustainable GameFi ecosystem integrating cryptocurrency, media, and players. It has two different types of tokens, the Thetan Coin (THC) and The Gem (THG).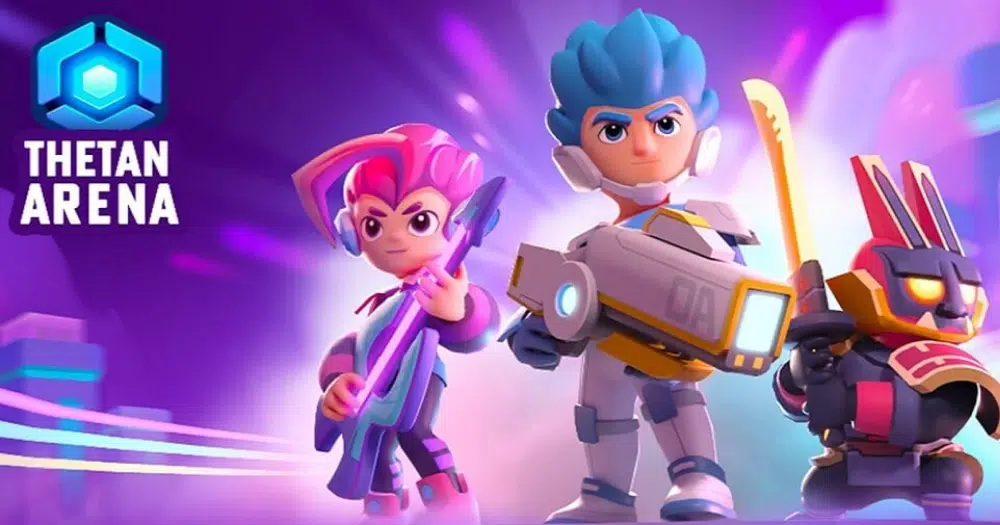 Such gameplay is diverse as the players can play solo or create a team in battle, which is exactly similar to MOBA games such as League of Legends or Honor of Kings. Thetan Arena is a hybrid game that combines the free-to-play and play-to-earn models. You can receive free heroes by playing casually.
Benefits of Thetan Arena NFT Game
Reward system works well
Free to download the game
Really cute graphics with fun colors
Highly secure to play and earn
Allows players to rent heroes to play & earn rewards
10. Dogami
The newest blockchain technologies are combined with mobile gaming by DOGAM to provide the Metaverse with a brand-new experience. Dogami is a play-to-earn, ready-for-the-Metaverse virtual friend.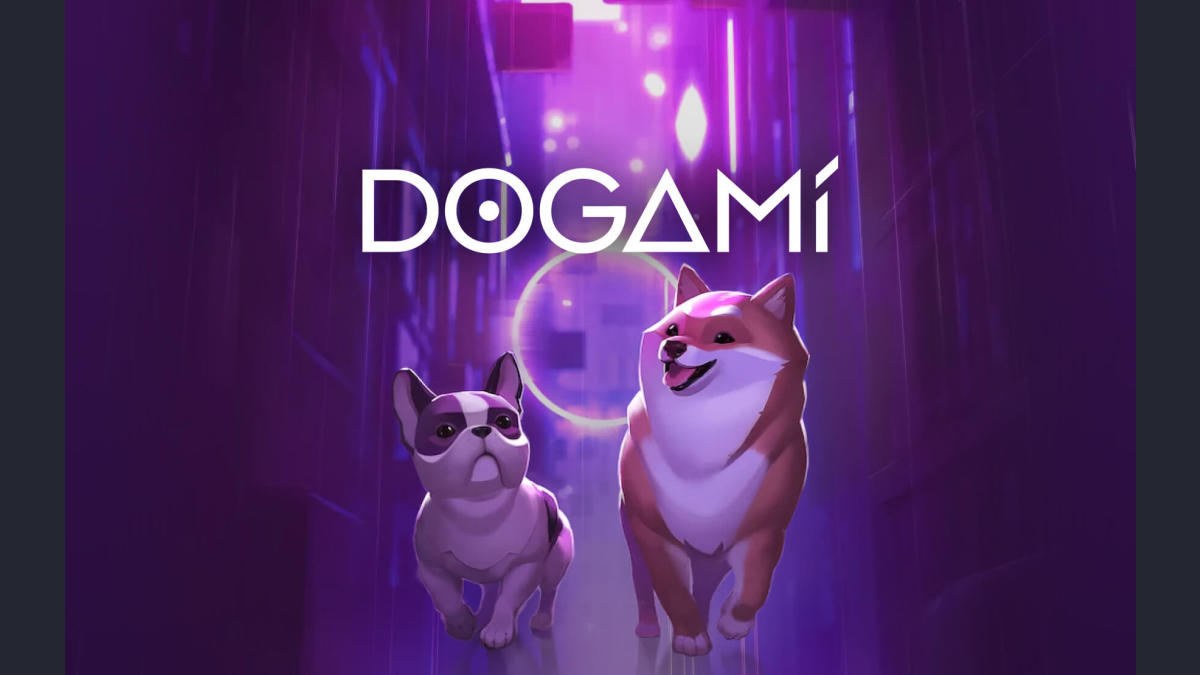 In the Metaverse, players can adopt pets, play games, earn money depending on their contributions, compete, and interact with others.
Developing the best and rarest Dogami is the main goal of such top NFT games. Each Dogami will go through three stages of development: Puppy, Adult, and Earn. So, if you are planning for NFT game development, research more about such games to get a better insight and develop a successful gaming app.
Benefits of Dogami NFT Game
Fees for gas are astonishingly low
Free to earn and play
Ecosystems for democratic and scalable users
Secure and scalable
11. My Defi Pet
Coming to one of the entertaining play-to-earn NFT games, My Defi Pet. This top NFT game allows the players to raise virtual pets to compete with the rest of the players.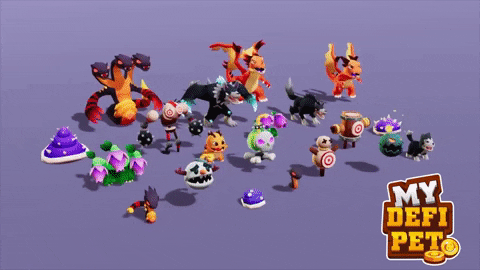 While playing, varieties of rarities can be obtained based on luck. You can simply create fighting companions by breeding your pets and earn DPET tokens via upcoming events.
So, while playing and farming My Defi Pet NFT game, you can earn huge profits even when it is in the development stage. It could be a revenue-generating option for you. So, you can think of NFT game development to create such gaming platforms in 2023 and beyond.
Benefits of My DeFi Pet NFT Game
Game is fun to play
Earn DPET tokens while playing
Create new fighting companions
Entertaining and securing the NFT game
Earn while playing
Conclusion!
This is it! So, these top NFT games, play-to-earn, are gaining huge attention in 2022 and will continue to do the same in the coming time.
After reading this blog, we hope you have a clear idea of the best NFT games. Now it is your turn to use the idea of these existing NFT gaming applications and develop a successful NFT game app.
Creating a successful app isn't everyone's cup of tea, so it is suggested to hire NFT developers or metaverse developers possessing years of expertise.
So, what are you waiting for? Develop your gaming app now! The NFT development company professionals will help you curate a perfect NFT game adhering to your business requirements.
Frequently Asked Questions
Is NFT Game Development Profitable?
Yes, of course! Game owners and players can earn huge profits from the best NFT games. So, whether you are a business owner looking to create an NFT game or a player, you can go for an NFT game.
Which Is the Best NFT Game to Make Money?
There are ample NFT games that can be used to make huge money. One of the popular and top NFT games is Axie Infinity. A player can earn tokens while playing, but NFTs only occasionally.
Are All Top NFT Games Free to Play?
No, not every NFT game is free-to-play, but yes, the players can earn while playing each NFT game. Players can get around 140 cards as a part of the welcome set, which can be used while playing.