Running a successful B2B business is not an easy task and most of the time a challenge arises with management and coordination among the team members.
This involves attracting potential customers, dealing with finances and hiring the employees. There are lots of activities that need to be monitored closely to achieve successful results.
It is also seen that organizing or scheduling the meetings becomes nearly impossible for the platforms because they cannot find it easy to keep track of timings.
However, all such instances can be made easier with some B2B mobile applications which are structured in such a way to deliver absolute convenience and efficiency. In article 13, such applications are mentioned for your reference.
Google Analytics app
Asana
Salesforce mobile
DocuSign
HootSuite
LinkedIn Pulse
WebEx
Voice text
EverNote
Google Drive
Flipboard
Fuze
Dropbox
Google Analytics app
If you are running an online website or Mobile application then obviously you must be depending on any analytics software in order to track the website and its visitors.
Google Analytics is a helpful solution for the platforms as well as their visitors. You can count on real-time data, audience insights, acquisition of data, conversions, and behavior with this application.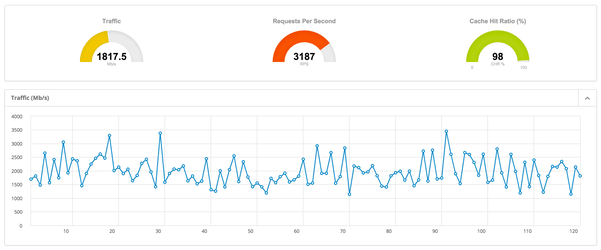 As followed by the first step to hire dedicated developers, you can be relieved with this app to learn about your website's performance because the number of users accessing the internet on their mobiles is exponentially increasing.
Asana
Any instance of Business application development can be enhanced with Asana. This app is available for iOS, Android, desktop, and lots of Android devices.
This helps everyone in the team to remain associated with each other and extract productivity to the maximum. With its help, one can assign the task to other members via e-mail account easily in the team.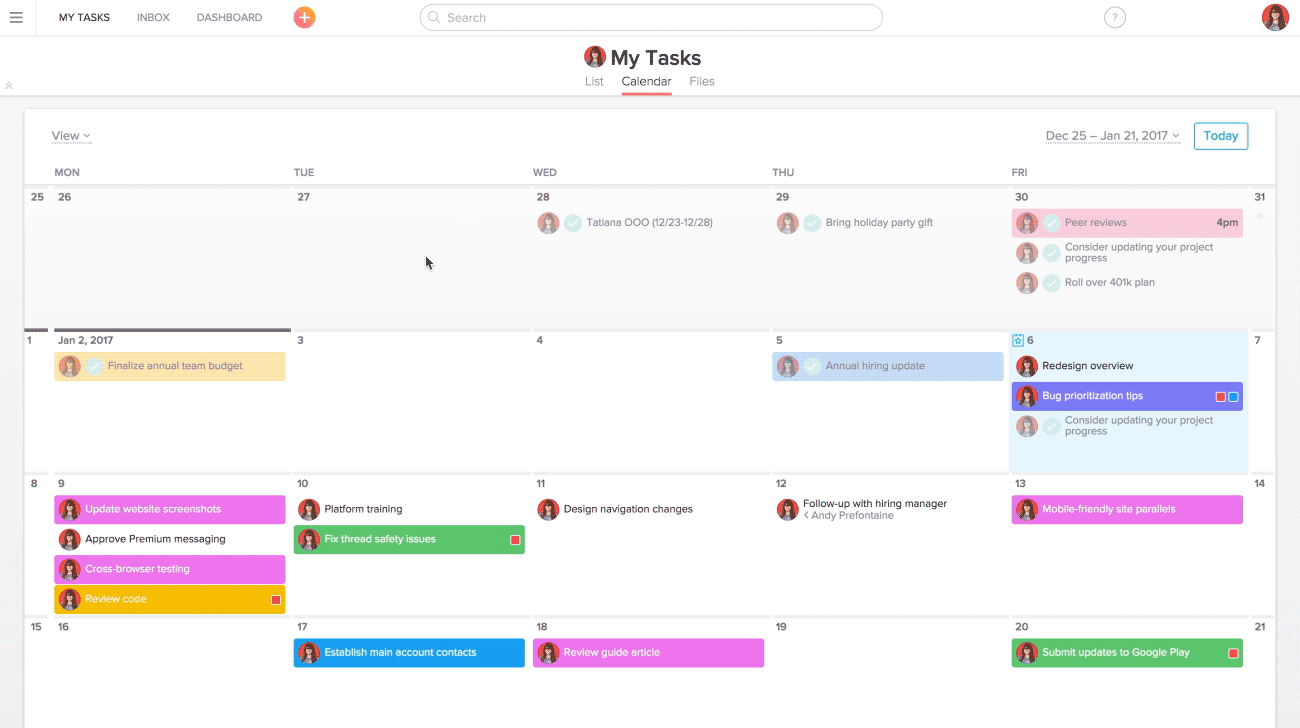 Asana in B2B app development involves the capability of developing the project with its due dates, notifications to relevant team members, subtask, and so on. Through this app, the platforms can remain at the top of every task.
Salesforce mobile
For any B2B business platform, it is extremely important to have a reliable CRM with them in order to keep the sales efficient and productive.
Salesforce can be an incredible option if you are in need of a stable CRM development solution. This application has even generated the requirement to hire dedicated developers.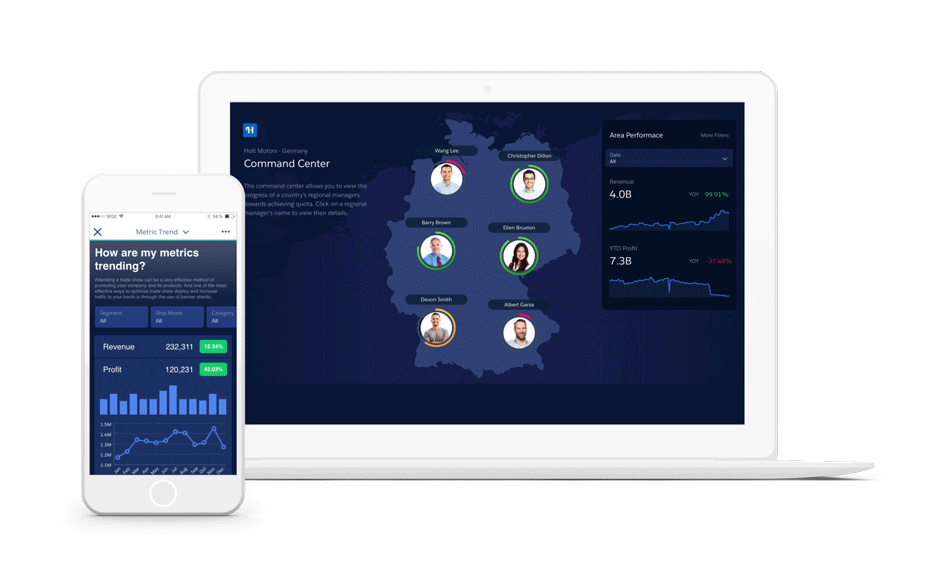 Salesforce offers a desktop version as well as a mobile version with it so that users can easily switch the instances. Its mobile interface allowed the business owners to make sure that sales are staying profitable.
DocuSign
Most of the time, signing digital contracts with vendors, employees or clients becomes hectic for the business owners.
Especially when you are on the go then it's a matter of profit or loss. With DocuSign as a Mobile app for business, you can easily scan the document and allow it to apply your sign digitally.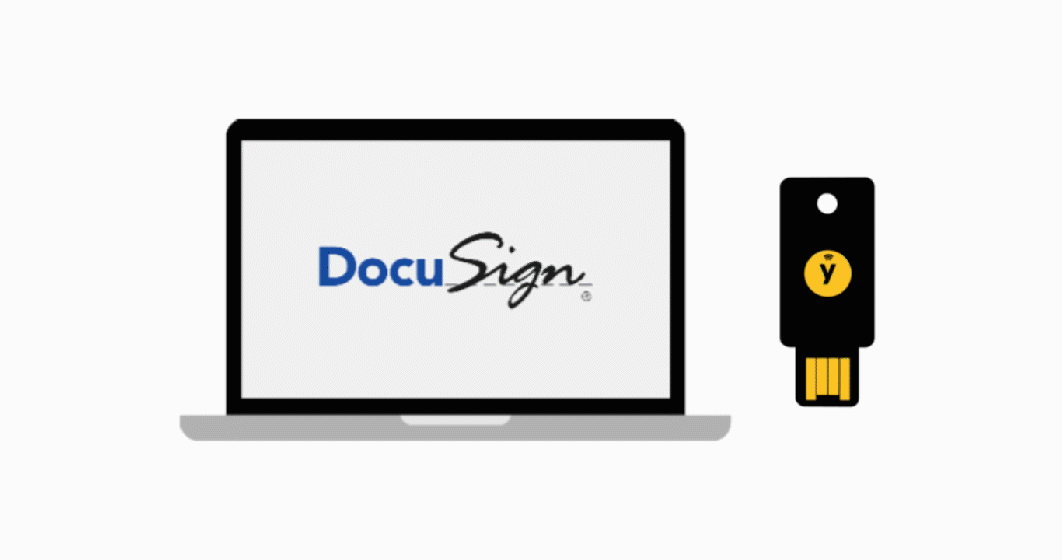 DocuSign is a handy application that not only involves the digital signature issues but also allows the business owner to pass the contract at any time.
You can easily sign any digital contract, receipt or other sensitive content without disclosing the confidentiality right through your smartphone.
HootSuite
For the B2B business platforms, social media is not always the biggest concern but it is important to monitor it closely in order to learn about the user's concern.
If you have a huge B2B application development processes then you can count in house or third party social media app development service.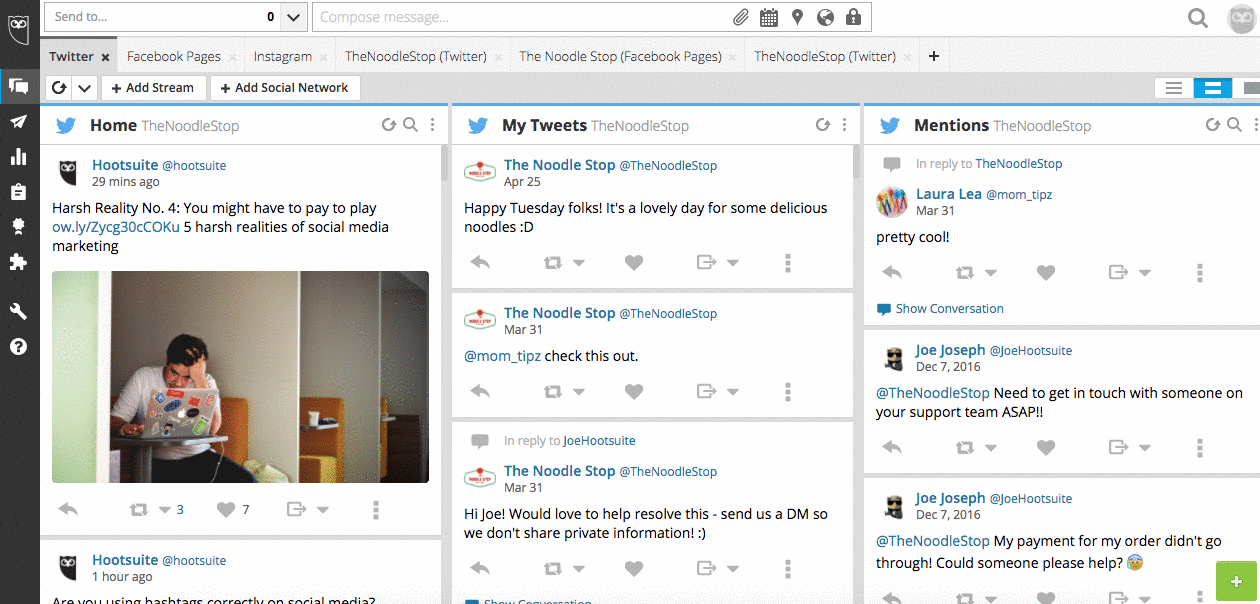 But if you have a small platform then it is important to remain updated with the social media accounts and its events.
HootSuite app fulfills all search requirements as it can efficiently tie itself with many versions and help the user monitoring multiple accounts at one place mostly including Twitter, Facebook, and LinkedIn.
LinkedIn Pulse
It is an extremely organized app that can collect all the relevant news regarding the industry and the personalized interest of the user in one place.
Most of the companies looking to hire mobile app developers to gather new bites as well as a professional approach that can present themselves.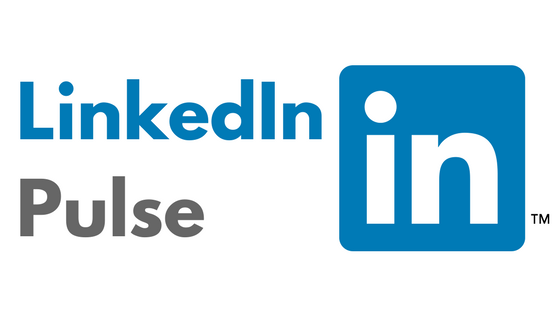 It can also be said as a concise way to actually see the trends all across the globe as well as in your particular market.
LinkedIn Pulse allows the platforms to coordinate with each other throughout the industry of Mobile apps for business.
It also supports the comments, likes, and shares this information can be easily shared across the network to inform the connected individuals.
WebEx
With this application, you will never miss any meeting or event no matter where you are. WebEx in Business app development allows the platforms to host or attend any meeting from their mobile itself and organize them easily.
One can also share any message, files or video conference with the connected users through this platform.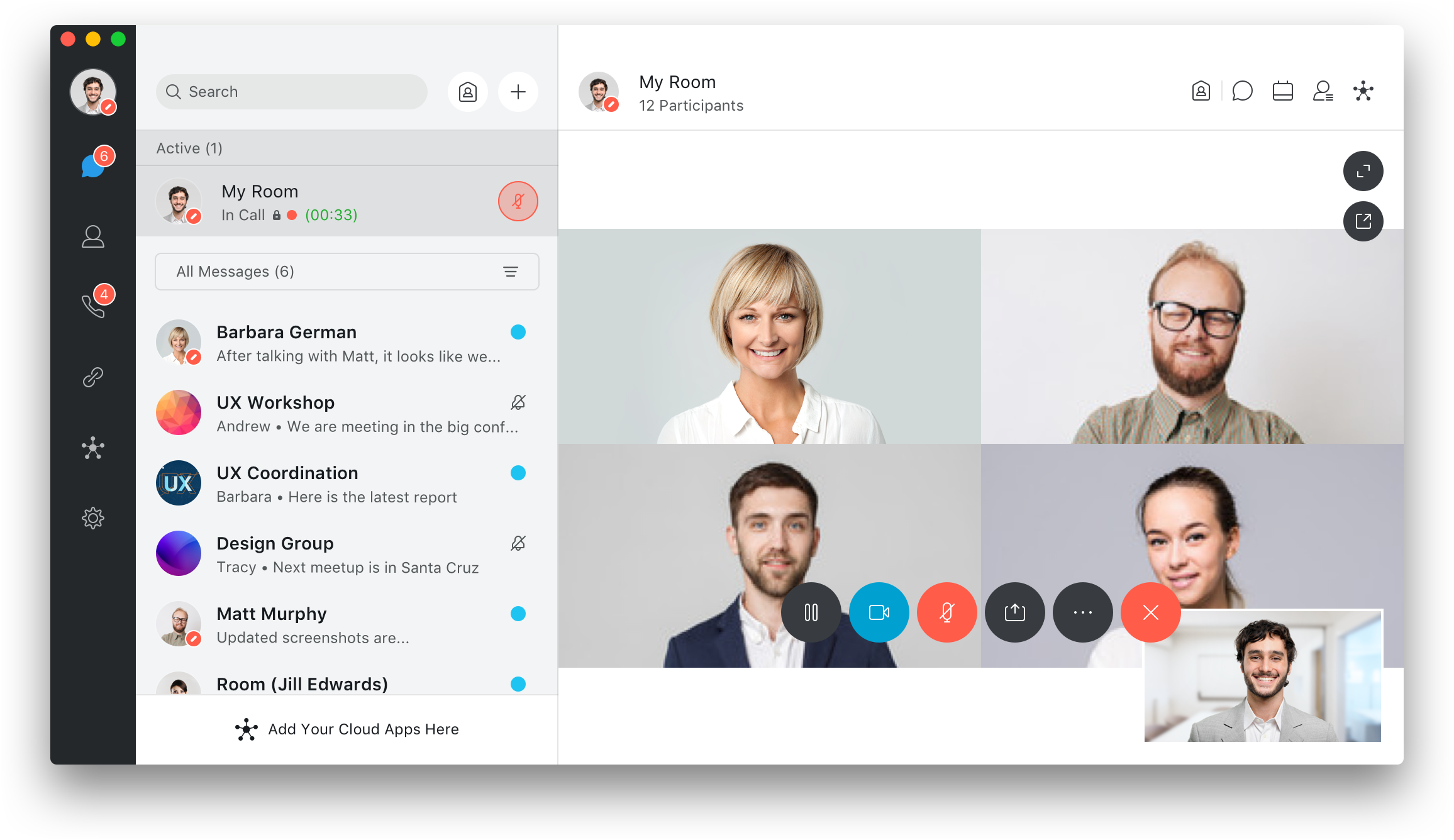 WebEx has leveraged Mobile application development as it syncs the connected team members. It is highly beneficial for the platforms having dispersed members located at multiple geographies.
Voice text
As a B2B business owner dealing with multiple tasks all at once and it is nearly impossible to keep track of all such ideas when you are on the go.
When you are not able to text at any particular situation then Voice text can easily transcribe the voice into text and you can send the content easily to your team members or employees.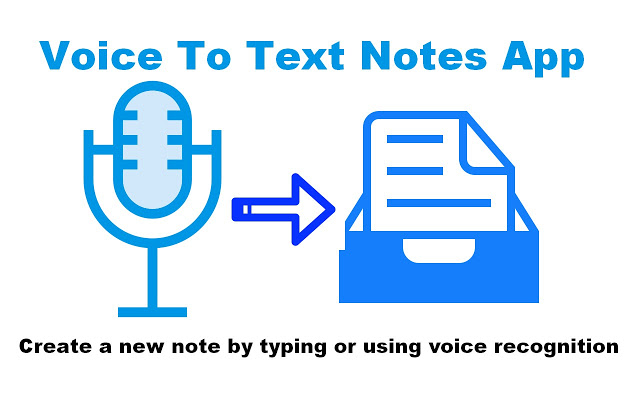 This application also has a clipboard from where you can easily copy-paste the content to any application. A number of business situations demand Hire mobile app developers in order to fulfill its requirements. Using this application you can instantly send the information to anyone.
EverNote
Keeping notes and sending it to the team members is an important task of any B2B platform particularly concerned with the CEO.
It is important at this stage to note down the thoughts so that you can utilize it at the perfect time. For this purpose, you could even Hire mobile app developers or hire an employee to shadow you.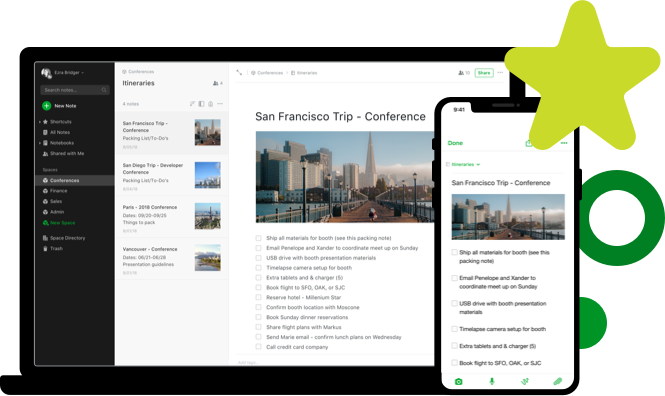 Evernote application allows the B2B owners to take notes and perform multitasking like clipping the web particles, capturing images, taking photos of physical or digital details and so on.
This application also allows its users to search easily through the photos on notes equally for jumbled words or individual words.
Google Drive
Google drive is mostly everyone's favorite and if you are willing to keep the information of your platform safe and easily accessible then it is your best shot.
The file types include photos, charts, documents, designs, recordings, videos, word files and much more. Initially, it provides 15 GB free storage to its users and coworkers can easily access its information.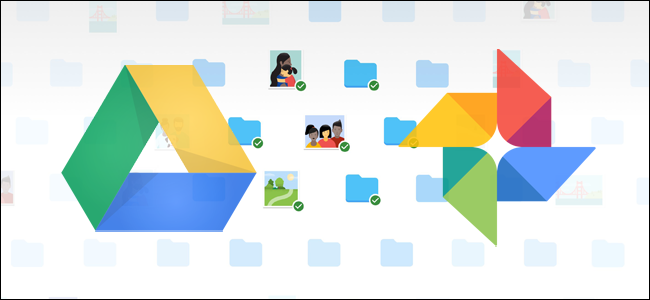 One of the most beneficial aspects of Google drive as a Business app development solution is that the users can easily access it. This makes it perfect for managing the business processes when you are not actually present in the office.
Flipboard
If you are associated with any B2B app development platform then it is extremely hard to keep up with the latest news every time.
It gets more problematic when you have enough time to track the favorite publication but at a particular time, you cannot find it. The best remedy for this problem is to install an Android or iOS app Flipboard.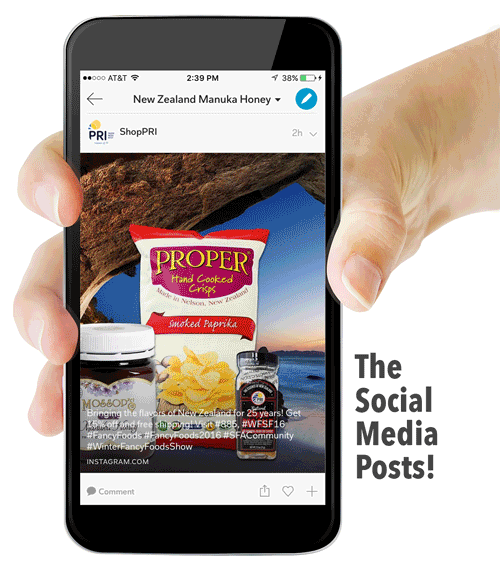 Flipboard app collects the content from multiple social media platforms, blogs, news publications, stories, and other articles in a readable format like a magazine.
This application in Mobile app development helps you to easily subscribe to interesting topics prior to using the application and then you can easily access the content.
Fuze
This application for B2B Mobile apps for business allows users to run audio or video meetings offering direct access to content sharing as well as texting.
As a B2B business owner, you can easily send or receive messages for valuable information along with the documents, images, links and other information in order to keep a track on the next step.

Fuze application is really helpful for most of the users as it offers ultimate customization to manage the projects, routine tasks, as well as workflow.
Dropbox
For most of the B2B app owners, it is important to bridge the gap between the mobile version and desktop version which is a real challenge in itself.
You might be using multiple documents, spreadsheets, images, and other content but it becomes inconvenient to excess everything when you exactly need it.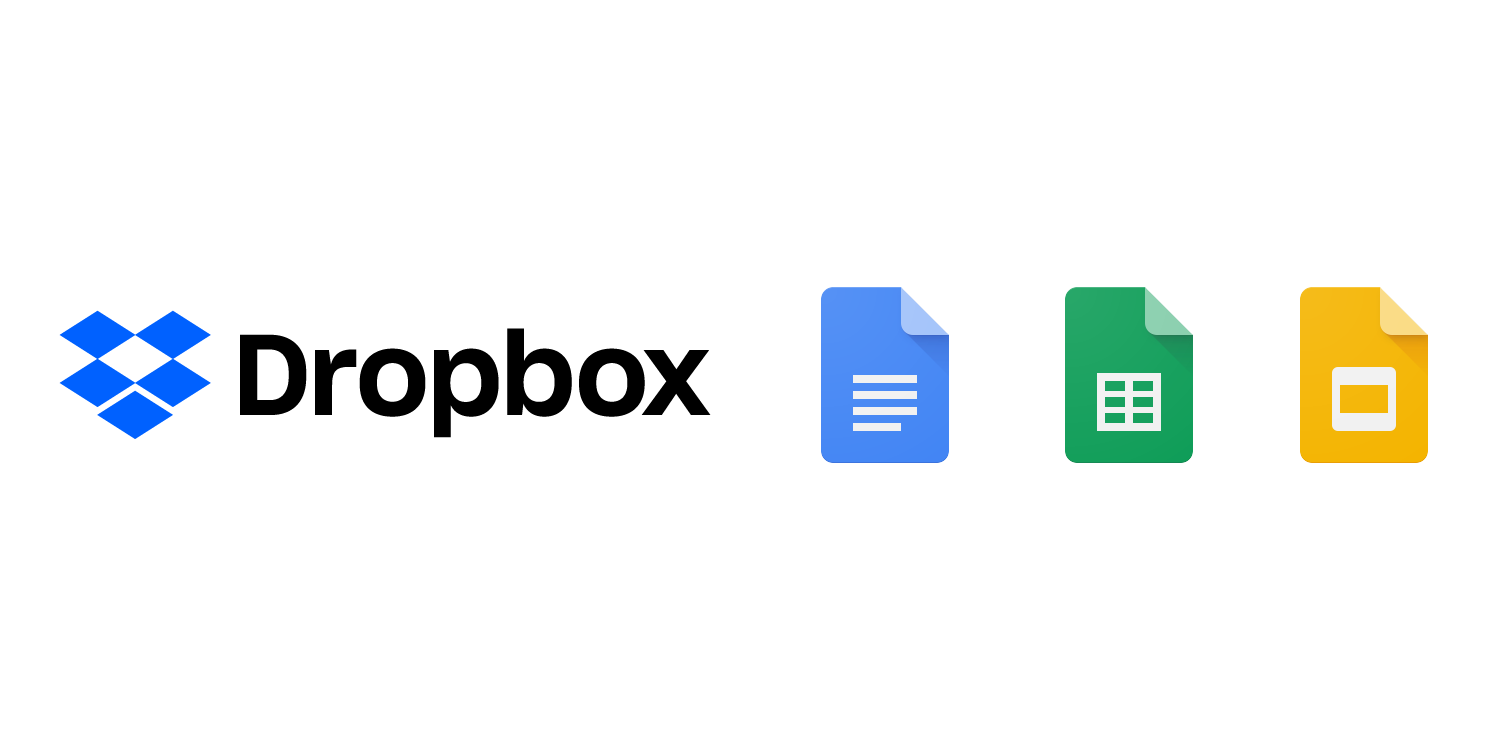 Dropbox app has increased the requirement to Hire dedicated developers and it enabled the users to access content easily in one place. This includes the presentation, files, and documents whenever you are in need.
Conclusion
There might be a need to send a long email to your clients or business associates and you may be finding it difficult or say you are out of the station and require some urgent files at the moment.
Addressing all such inconvenience and problematic situations you can absolutely rely on the B2B mobile Applications.
These applications are designed to deliver maximum efficiency and access to the documents which are stored in them. You can easily access this application with the comfort of your home.