Are you looking forward to developing an app like Zest?
In that case, why not read the entire blog to know everything about it. Zest money is one of the fintech companies with the quickest expansion rates.
Zest Money specializes in offering money lending to Indian consumers. Since its establishment in 2015, zest money has been able to create a platform that will continuously enhance the lives of millions of homes across the country.
To further ensure that millions of customers can live affordably, Zest Money engages in digital banking by employing artificial intelligence through mobile technologies.
Zest Money uses cutting-edge technologies to offer most customers cheap financing. Several entrepreneurs wanted to invest in mobile application development to create an app like Zest because it achieved the World Economic Forum as a Technology Pioneer this year.
Zest Money is best suited for borrowers with little or no credit history. It is crucial to know that numerous businesses have started enjoying financial support from numerous influential international investors.
In this blog, we'll discuss every essential thing you need to know about zest money before mobile application development.
So read carefully.
Current Market Stats of Zest Money
Zest money's annual revenue was $50.0 to $75.0 million in 2021.
The user base age of zest money has massively varied between 18 to 34 years.
According to statista, in the Marketplace Lending (Consumer) segment, the transaction value is anticipated to reach US$23.18k in 2022.
By 2026, the total transaction value is predicted to reach $23.77k, thanks to a projected 0.63 percent annual growth rate (CAGR 2022-2026).
In the Marketplace Lending (Consumer) segment, the average transaction value per user is anticipated to reach US$13.73 in 2022.
The highest transaction value is obtained in China (US$73,430.00m in 2022), according to a global comparison.
What Is Zest Money?
Zest money is the quickest consumer money lending software that can offer EMI without having a credit card. The company was launched in 2015 by Lizzie Chapman, Priya Sharma, and Ashish Anantharaman.
It is one of the most massive growing consumer lending fintech companies with wide user engagement. It is stated on several platforms as app of the week.
The platform offers customers to fulfill their credit needs without having a credit card. Zest money partners with Amazon, Flipkart, Myntra, Croma, and many other merchants used worldwide.
Zest Money has various digital sports that enhance its customer base with modern technology and artificial intelligence.
How To Build an App Like Zest?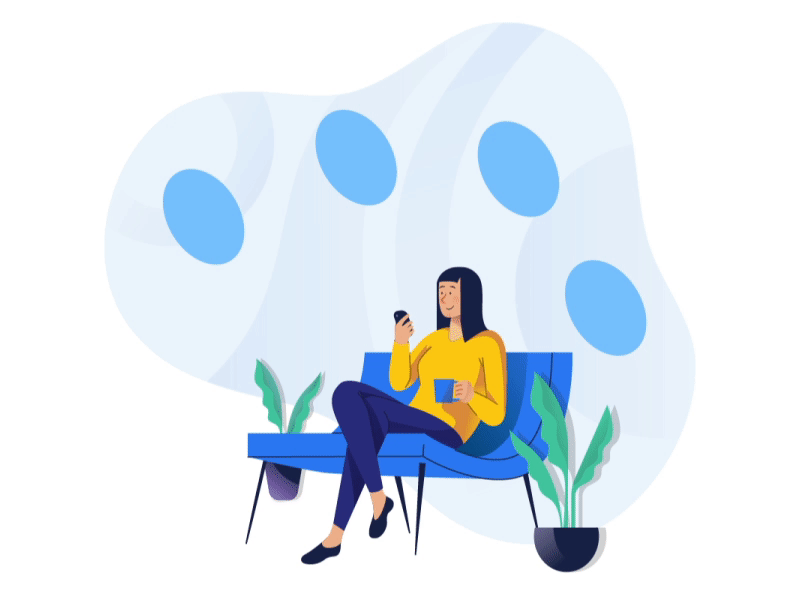 Now the time has come when you need to know how to build an app like Zest. First, it is essential to know that the zest application is the most excellent and unique, requiring you to hire the best mobile app development company. Below we have mentioned the step-by-step guide to building an app like Zest, which you need to know.
1. Competitor And Market Research
Researching the market and your competitors is the first stage in creating an application. For example, consider the scenario where you wish to create an app like Zest.
In that situation, it's crucial to understand that you should conduct market research to find out the statistics of an available app like Zest. You realize it's time to explore your concept after studying the market trends for apps like Zest, which include both growth and decline.
Competitor research comes after market research as a crucial phase. It is crucial for the development of your app to examine your competitors' growth trajectory and marketing tactics. You may create a fantastic app like Zest by recognizing your competition's errors and successful tactics. 
2. Make a Business Plan
It is now time to determine your company's objective because knowing what you want to achieve with it is crucial. Additionally, it is essential to comprehend that creating a business plan entails developing a marketing strategy and budgeting for those actions.
In this step, you must define your business idea by creating a business model, revenue model, and other things involved in development. In this step, several companies prefer hiring a mobile app development company to get the best guidance in every step.

3. Concept & Features
It is the stage where you need to decide on the UI/UX of your application and the features and number of features you want in the app development market.
A business strategy should be followed by a list of all the features and designs you wish to see in your future marketplace.
Your mobile app development company will offer you mobile app prototyping after employing every feature and function in your app, like Zest. A mobile app prototyping is a must-offered sample by your mobile app development company during the development process.
4. Find a Development Company
It's time to hire team of dedicated developers to create applications like Zest after you've written down the functions and the design for your application.
You must hire a team of dedicated developers with years of experience in developing apps like Zest with enhanced skills. Choosing the best development company is crucial if you want to create a masterpiece or copy a well-known software like Zest.
In this step, you should talk to the react native development company about your application's concept and wait for the developed app like Zest to produce spectacular results.
5. Test and Launch
It is essential to know that after the development of your app like Zest, you need to review if your android or iPhone app developers for hire have tested the application yet or not.
Several companies avoid this step and regret it after witnessing the live bugs in the application. So, it is vital always to ensure that your iPhone app developers for hire are offering you applications after testing.
After testing the bugs and fixing them, you should analyze if your app, like Zest, is working smoothly or not. Doing all these steps will take you towards the final step of launching an app.
 What Are the Features of Zest Money?
When creating an app like zest money, knowing about every essential feature added to the money lending mobile app is crucial. So below, we have mentioned almost every essential feature you should include in your app, like Zest, by hiring the best react native development company.
#1. Signup or Login
It is the feature in which users need to sign up for the app easily using their social media accounts or phone number to access the app. User adoption will be higher if you reduce friction. It is crucial to Keep in mind that you can obtain useful information once they begin the loan application process.
#2. User Dashboard
Users can update details and upload their personal information to this dashboard. In addition, you can add a unique user profile to offer an attractive profile to add details. However, for the initial use, you can also provide some template information to all blocks for tutorials.
#3. Loan Applying Form
Like Zest, your app's main component will be its functions. To attract users, you need to divide the loan application process into different steps, which will help them to visit the application page directly and show them the status of the process.
#4. Payment History
It is an essential feature to add to an app like Zest. Every customer will want a location to view all outstanding and completed payments once a loan has been authorized. With the help of this feature, that'll be available to see how much debt is still owed quickly.
#5. Push Notifications
Users will receive push reminders about upcoming payments, due, and cancellation of payments. When you inform them a few days before the payment is due, on the due day, and if they have missed a payment, it will provide them a user value by increasing user engagement.
#6. Payment Options
Users can begin loan repayment directly from the app if they can add and change their bank accounts. You may go even further by assisting your users in signing up for autopay.
#7. Customer Support
Suppose you want to build an app like Zest. In that case, it is essential to know that these apps are excellent at eliminating the need for direct interaction with a clerk. However, the user will probably still need assistance. Additionally, providing users 24*7 support will appreciate the brand visit with an excellent approach to handling these circumstances.
#8. Chatbot
To build an app like Zest, you should involve the function of a chatbot in your app. It is the most effective feature that will protect your brand visibility when your customer support agents are not accessible to customers. In addition, a chatbot will assist consumers in resolving straightforward problems and describing how the program functions.
#9. Geolocation
Yet this is another excellent feature you must include in your app, like Zest. For example, suppose your app enables customers to withdraw money from an ATM. In that case, you can utilize geolocation to direct consumers to the closest facility.
#10. Credit Score
It is the feature that is most useful for consumers. The users could also decide to incorporate a credit score service into your application. Customers will gain a better knowledge of their loan availability thanks to this functionality.
What Are the Unique Features of Zest Money?
The features mentioned earlier were essential to add to an app like Zest. But the below noted features are some most unique features that you must include in your app like Zest.
Get EMI without a credit card
Speedy approval
Simple account opening
Flexible EMIs
Repay any time without any prepayment penalties
Clear fee structure
No hidden fee
You must hire a software development company that can offer you all these unique features of an app like Zest. One more thing, look for a company that involves post-application maintenance and support.
How Much Does It Cost to Develop an App Like Zest?
Market studies have shown that creating an app like Zest will cost around $48000 to $150000. Various factors affect the cost of loan app development.
All these factors are important to review when it comes to getting an estimation. You must know that it's essential to hire dedicated developers to build the app, similar to zest money. You must hire dedicated developers. The section below has mentioned the cost of developing a money lending app like Zest Money.
1.      Choice of Platform
It would help if you decided on which platform your application will launch before developing an app like Zest Money.
Here you need to choose the platform for your app according to your budget. The fact that Android app development is less expensive than iOS is crucial.
Many businesses decide on cross-platform development to obtain both. In the USA, iOS devices are actively used by 57.45% of users, compared to 42.27 % of Android smartphones.
Note: To help you decide which platform is best for your application, you should look for mobile app developers for hire, as they will guide you towards the best platform depending on your business's needs.
2.      App Complexity
App complexity is another factor that influences the cost thoroughly. For example, below, we have mentioned the complexity levels of developing an app like Zest with the cost charged by several mobile app development companies.
Simple app development will cost you $20,000 to $50,000.
Average app development will cost you $50,000 to $80,000.
Complex app development will cost you $100,000to $150000
3.      Location of Developers
Here comes the location factors that showcase that developing an app like Zest will cost you a little expensive depending on the hybrid app development company location. Below we have mentioned a table discussing the location of mobile app developers for hire with cost per hour.
| | |
| --- | --- |
| Location | Cost per hour |
| USA | $110 – $170 |
| Australia | $60 – $130 |
| India | $20 – $50 |
| Western Europe | $90 – $120 |
| Ukraine | $60 – $100 |
| UK | $100 – $150 |
4.      App Features and Functions
It is crucial to understand that the complexity of features and functions has the strongest influence on how much it will cost to design an app like zest.
Creating a money lending app is expensive, but the cost rises as more features and functions are added. The numerous features you'll provide your hybrid app development company to add to your application will also lengthen the time it takes to construct it, which could result in higher costs. Therefore, you should limit the features and functions of your app to save on development costs.
New Ideas and Features for Money Lending App Development 2022
Is That All?
Hopefully, the above-quoted information was quite helpful for you in knowing how you can develop an app like zest. It is crucial to know that developing an app like zest is difficult and will require several modern technologies.
So, hiring the best software development company will be a great initiative for you to start a business similar to zest. You must know that hiring is not about the best. Hire a team of dedicated developers with expertise in developing apps like zest for years.
Frequently Asked Questions
What Are the Eligibility Criteria?
It is vital to know that for using zest money, the user should be above 18 years old. So, a user between 18 to 65 years can sign up for the application and get access to all functions.
But the most important thing is that the citizen should be from India and have a bank account. For verification, you don't need to have a credit card. Still, any national identity card will work, such as PAN Card or Aadhar card.
Is There Any Cashback on NO Cost EMI?
You must know that any interest deducted on no-cost EMI will be known as cashback. the cashback will be directly credited to the user's bank account in 6-7 working days right after the successful EII payment on time.
Is There Any Credit Limit with Zest Money?
Yes, it is critical to know zest money does have a credit limit. After registering on zest money, the application required for verification involves valid documentation to accept the credit limit given to the user on the final statement.