With the constant rise in medical assistance, the doctor on-demand app development is also growing vastly. Statista predicts that the global healthcare market will cross 100 billion dollars in 2022. Thus, it clearly predicts that the future of digital healthcare solutions will be bright as more patients are seeking services online. Read this infographic to know more about how a doctor's on-demand app works.
Telehealth solutions such as on-demand doctor appointment apps like Zoc Doc and other applications are rapidly growing. Also, these apps are helping both Doctors and patients communicate easily and deliver excellent healthcare solutions.
Current Market Scenario of Doctor On-Demand App Work
The pandemic has significantly impacted people's lifestyles, be it about buying groceries, studying online, or availing of online healthcare solutions. The doctor appointment booking app proved to be a savior in this critical time.
As per the reports –
Around 76% of consumers used telehealth apps to avoid visiting a doctor during COVID-19.
The number of telehealth visits, i.e., 50 to 170 times, greatly signifies the popularity of having an on-demand doctor app.
The approximate market size for US telemedicine is expected to reach around $22 million by 2022.
This is the healthcare industry's current market scenario that clearly indicates the importance of focusing on doctor appointment mobile app development. So, if you are also a healthcare professional looking forward to developing a strong web presence, having a doctor on-demand app is necessary. Read this write-up and know more about how a doctor app works.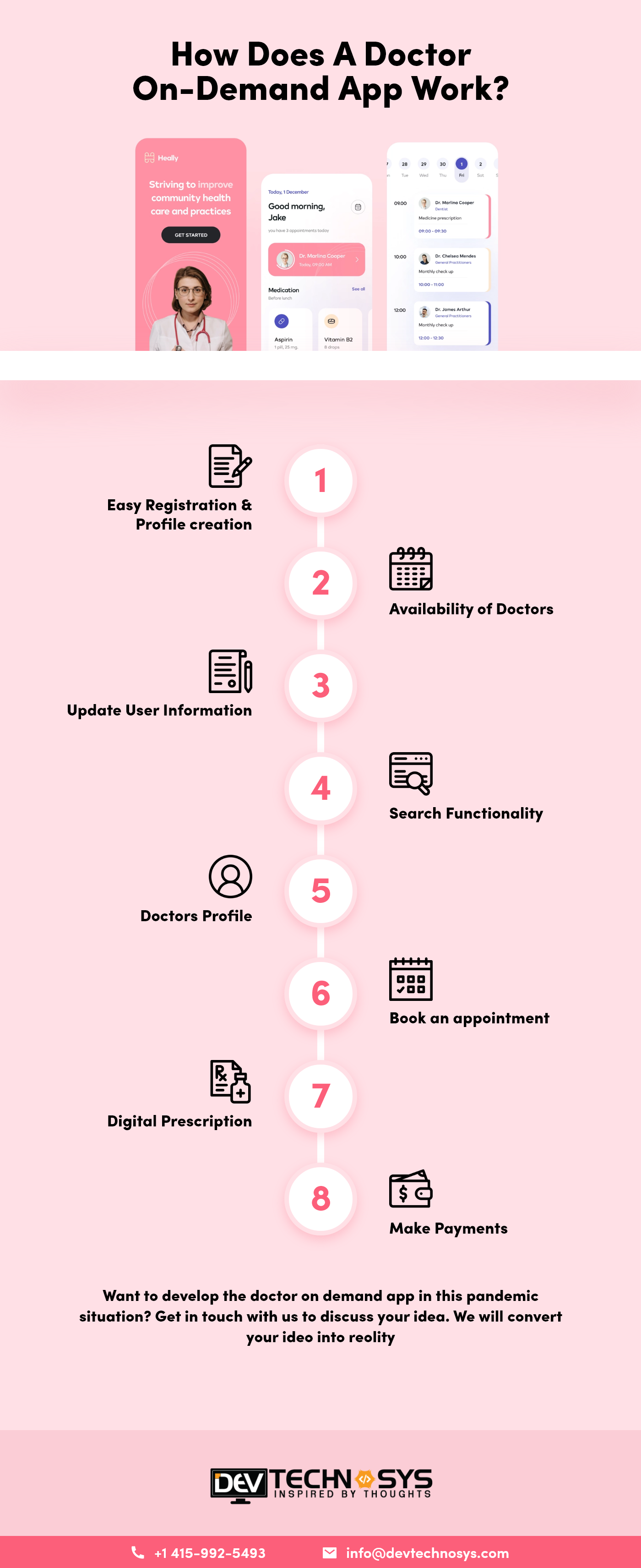 Getting started with a doctor on-demand app is easy, but gaining patients' trust and engagement via an app isn't that easy. To bring your doctor appointment app idea to life, you will need expert assistance. In that case, feel free to reach the experts of Dev Technosys. We have a team of dedicated healthcare app developers who can develop a doctor app on demand.
Understanding the overall process of website development, and understanding the process of working out is very important. Building a doctor's on-demand applications is a very dynamic process. Hence, here are some of the resources which you can also consider while trying to develop a doctor on-demand application.
For starters, you should look at the cost of developing an app like Zocdoc. There are multiple ongoing applications in the healthcare industry such as an app like Practo, Or Moodmission. Although these applications are quite successful yet there is a huge market share still to be streamlined especially in the under-developers and developing countries.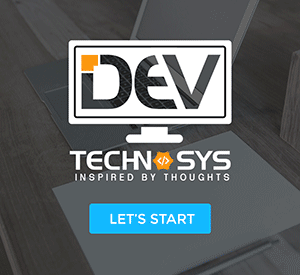 After the cost, the next thing to consider is the tips to develop an effective doctor on-demand app such as the revenue model and things to keep in mind while developing a doctor appointment app.
To be able to build a successful healthcare application, knowing the true pros and cons of your application is very important. Hence, here are some of the benefits of developing a doctor on-demand mobile app.
Other than the doctor appointment app, there is also a medicine delivery application such as an app like 1mg which can help people in delivering medicines to people at their doorstep. Such that there are many other trending healthcare applications.