We all have visited hospitals and have endured a long wait to get to see the doctors, waiting in long queues, anxiously looking for test results, and much more. Not only this, we have to go through the painstaking process of billing and administrative paperwork that needs to be filled. Also, the tough task of maintaining previous records of the visit, medications, and treatment regime that we have to go through, are other major issues. These challenges provide various new opportunities. In recent times, various things have changed drastically when it comes down to complications related to hospital and patient management.
With the advent of mobile apps as well as smartphones, the healthcare industry is undergoing a rapid transformation. There are various domains in the healthcare industry that any mobile application development company can venture into to develop mobile apps to streamline various processes. Healthcare apps are now leading the way in transcending as well as reversing the existing conditional of the healthcare industry. On-demand mobile app development has surged in recent years when it comes to addressing the demands of the healthcare industry. There are a plethora of healthcare apps that are now in huge demand among patients as well as doctors and other healthcare specialists. These apps are now rapidly adopted by healthcare professionals as well as patients.
In the context of hospitals, the role of healthcare apps is huge. Hospitals and other medical institutions are now utilizing the inherent benefits of healthcare apps are not only providing better services to their patients but also in maintaining their different tasks such as administrative procedures, record maintenance, billing, etc. Health app developers are now coming up with innovative and intuitive healthcare apps that address the requirements of hospitals. Let's have a look at how hospitals will get massive benefits from Doctor On Demand Mobile Apps.
1) Assistance to Doctors as well as Medical Staff
The first and foremost beneficiaries of these apps are the doctors as well as medical staff who are associated with the hospital. Doctor on-demand mobile apps help in updating the doctors about the pre-existing and current conditions of their patients. These apps provide a concise, well-documented, and complete history of patients' medical conditions.
Records of medical conditions, medications, ongoing and previous treatments are duly available to the doctors who help them to determine the next course of action. Also, the prescriptions by the doctors can be digitized which helps the patients as well as doctors to easily remember the present treatment. Doctors can easily view all of the test reports through these apps making it easier for them to take better and quick decisions, especially in case of an emergency. These apps assist in preparing a customized approach towards the treatment of every patient as each patient needs a specific treatment regime. Health app developers need to keep these different facets in mind while developing these healthcare apps.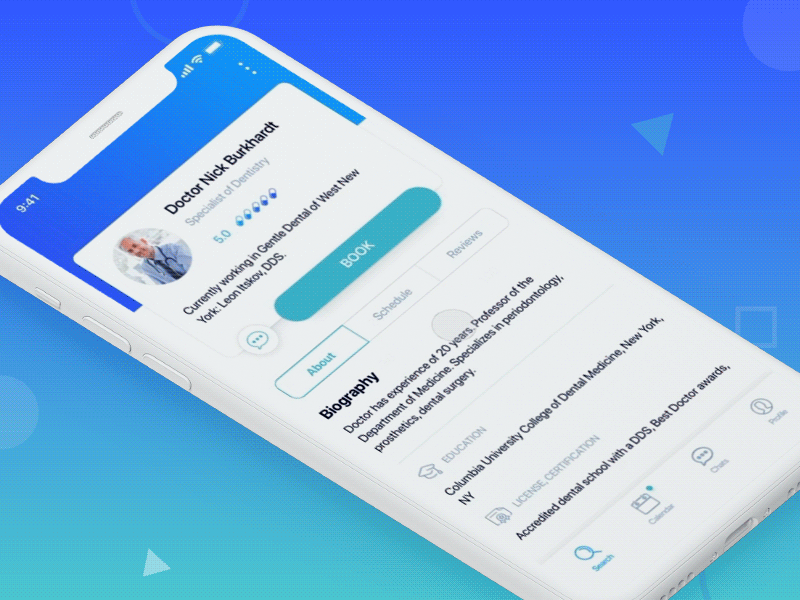 2) On-Demand Mobile App Providing more benefits to Patients
When it comes to doctors' on-demand mobile apps, patients are the most benefitted ones. These apps help the patients in the quicker appointment and scheduling with the Doctor, searching and finalizing the best and appropriate specialist, accessing and viewing lab reports, payment of medical expenses, purchasing medicines, and even availing discounts and offers without any paperwork.
Few of these apps come with a video chat feature that allows the patients to have visual interaction with the Doctor, remotely. The patients can easily discuss their health issues with the Doctor and then pay through the app.
Nutritionists and dieticians also play a key role in the recovery and maintenance of better health of patients, and these apps help them to guide the patients on a regular basis while keeping track of various recorded health indexes like weight, blood pressure level, cholesterol level, etc.
All of this helps the patients to have better communication with their doctors and have regular interaction with them so that appropriate medication and advice can be given. These different aspects pertaining to the patient's side need to be kept in mind during the on-demand app development of healthcare apps.
Another aspect is the early detection of problems in patients. Healthcare apps provide a regular update to the medical professionals about the patients, which helps them to detect health-related issues at the earliest. This helps in the treatment of patients before their condition becomes serious. It helps in reducing the cost of treatment too as early remedies prevent costly treatment that would have been needed if the patient becomes serious.
3) Providing better access to discounts and offers to the patients
One of the major hurdles that hospitals face is to provide offers and discounts to their patients. In the midst of all the anxiousness and worry, the patients often don't get a chance to go through different discounts and offers offered by the hospitals. On-demand healthcare apps make it quite easy for hospitals to keep their patients duly informed about these offerings.
They can also provide the list of free services that they offer to the patients in a seamless fashion. A hospital can hire a healthcare app development company to develop a customized app according to its requirements that can be used to send out different personalized messages to their patients in order to inform them about various special offers.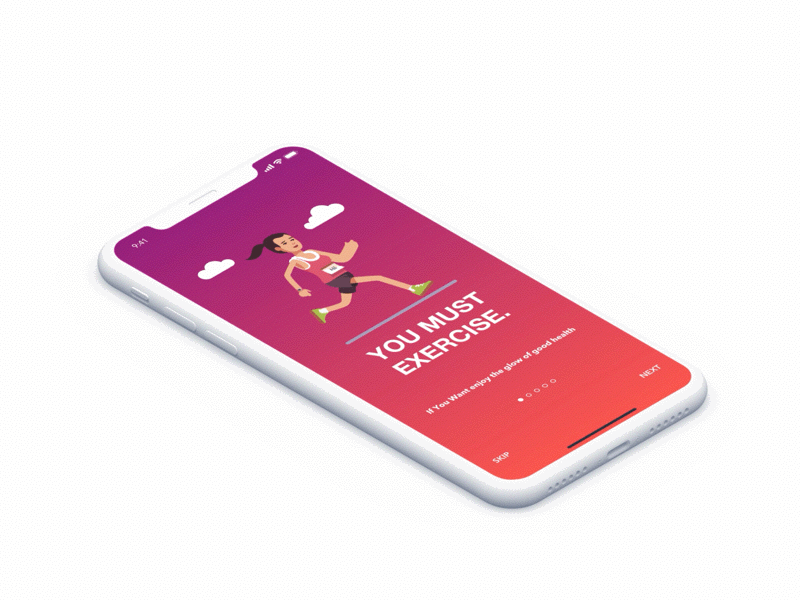 4) Retrieving feedback from patients
In order to keep improving the medical services, hospitals have to constantly gather feedback from their patients to know the points of improvement. Patients can provide their opinions and tell their experiences about their stay at the hospital, the behavior of doctors, the quality of hygiene and food, and a lot more. Healthcare apps make it easier for the patients to rate the different aspects of their hospital visits in an intuitive manner which helps the hospitals to have comprehensive feedback.
Read the blog- Check Out Top Trending Healthcare Application
Hospitals can use this collected data to focus their resources on improving the patient's experience in the hospital. Receiving feedback from patients regarding administration also helps in finding the key issues the patients face with administration during the hospital visit. By properly addressing those issues, hospitals can easily improve the patients' experience and earn them more loyal customers.
 5) Achieving more transparency
Doctor on-demand apps act as a connecting bridge between the patients and their doctors. Doctors of a hospital can easily keep their patients duly informed as well as updated concerning different healthcare trends and topics. It also improves the overall experience of hospital patients and their satisfactory level pertaining to the hospital. Doctor appointment app development has to inculcate this transparency aspect in order for providing better services without any issue. Through this, hospitals can keep their communication and transaction with the patients in a transparent manner that helps in avoiding any unwanted dispute or issue.
6) Reaching out to remote areas
Hospitals also want to increase their reach when it comes to providing healthcare services. In this current age of the smartphone revolution and the internet, hospitals can now reach out to patients that are living in rural and remote areas. On-demand healthcare apps provide the patients in these areas with the ability to book an appointment with doctors in these hospitals, schedule tests, and even purchase medications without visiting the hospital.
Also, these apps can provide vital information about crucial healthcare tips at regular intervals through push notifications. Healthcare application development companies should also include a messaging feature that reminds the patients to get in touch with the hospitals.
7) Improving Medical Data Records through IoT and Healthcare apps
Internet of Things or IoT is considered to be the latest buzz in the technology domain, and mobile apps have been active, including the integration of sensors in data collection. Hospitals can ask a mobile or SaaS application development company to inculcate IoT to record health-related data and offer them to their professionals to access them through healthcare apps. IoT also helps in streamlining the entire process of hospitals. This particular technology assists in simplifying the task of hospitals professionals. They can easily get access to entire information as well as data on their specific smart devices since most of the latest medical devices and equipment are now connected with the body of the patients to monitor the various vital parameters.
Along with this, IoT can be combined with healthcare through these apps for better management of the resources. Hospital staff can easily check a large number of goods in a systematic and easier fashion. It also makes it easier for them to follow the instructions made by the doctors, which assists in reducing the overall treatment cost of the patients. With the ever-improving capabilities of IoT devices, a healthcare application development company should try to harness them to provide more accurate data to their app users.
8) Improved Business Models and associated opportunities
Healthcare apps haven't just made a special focus on patients and medical professionals. They also provide different new business models as well as opportunities. Hospitals can now get rid of outdated practices and work on new business models, such as gaining more patients through referrals. A referral management system based on Cloud is one such thing. Such a system provides resourceful referrals that assist the hospitals to extensively promote themselves through the ever-growing information of patients in a digital form. In these recent few years, the extent of the healthcare industry has massively expanded as well as become more diversified.

People are now downloading healthcare apps for different purposes like elderly care, reducing weight, pregnancy care of women, etc. which has created huge opportunities. On-demand app development is catching up with this increased demand. However, a lot has to be attained by the companies to meet the growing expectations of the healthcare industries from these apps. Hospitals can benefit from these apps massively as they bring new customers to their reach. Along with this, hospitals can improve patient care, especially post-treatment through these apps, which allow the hospitals to keep track of patients' conditions after they have completed their treatment.
9)  Reducing the overall risks of misdiagnosis
Hospitals used to often face various troubles due to misdiagnosis of the patients, and some of the times they have to face huge lawsuits, that not only cost them money but put a dent in their reputation. The worst part of misdiagnosis is that some patients can become seriously ill, become handicapped, or even die. But with the introduction of healthcare apps, hospitals can really bring down the probability of misdiagnosis, which can easily be life-threatening for the patients.
These apps now provide the doctors with accurate reports of the health condition of the patients and hence, help them in prescribing the most accurate medication with correct dosage as well as chemical compositions, keeping in mind the pre-existing and current conditions of the patients. They can also keep the notes on their patients stored in the Cloud. Even the staff of the hospital can also keep an exhaustive record of hospital patients in a more precise manner. This detailed information about the patients will help the hospitals to provide more accurate and targeted treatment that reduces the overall treatment cost. This will help the hospitals to cater to more patients with limited resources. Healthcare apps can augment doctors in the treatment of patients and reduce wastage of crucial resources and time.
10) Reducing the cost of treatment and other expenses
Among the most important advantages of these apps with respect to patients is the overall reduction of different medical bills and expenses. Hospitals can bring down the treatment and other expenses incurred by the patients, which makes them preferred options of the patients when they fall ill. It reduces the burden on patients' pockets and allows them to choose a particular hospital according to their budget. A healthcare app development company has to lay special emphasis on making the app quite user-friendly when it comes to assessing and accessing the treatment costs. In the ever-increasing competition in the healthcare sector, reducing the cost of treatment per patient can significantly play a key role in the success of a hospital.
Read the blog- Tips to Make Your Doctor Appointment Booking App Effective
11) Easier Billing and Payment
When it to comes to payment of medical bills, patients used to have a wide range of troubles. Now, thanks to healthcare apps, patients don't have to stand in long queues in order to pay the bill while worrying about their health. These apps provide highly secured and private payment gateway integration that allows the users to pay their bills promptly easily. Patients can now make timely payments and even choose an optimal payment plan accordingly. Also, if the patients forget to make their payment, they receive a notification on their app as a reminder to do the corresponding banking transaction, either through internet banking or through any preferred mobile wallet app.
12) Personal monitoring of health
Patients often tend to face difficulties in monitoring their health on a personal level. Doctor on-demand mobile apps now have features to enable the patients to check their vital health initials like measuring weight, cholesterol level, blood pressure, heartbeat, etc., take effective, timely measures, and visit a hospital in case of an emergency or serious condition. These features also help the hospital professionals to have extensive information about the patients' condition, which assists them in providing better treatment.

13) Establishment of better brand value 
Now, hospitals can increase their overall branding by means of taking a large number of users in different ways. They can enhance their customer base through push notifications as well as offering rewards to their loyal customers. By promoting their lower cost of treatment attained through healthcare apps, hospitals can reach out to potential customers as a budget-friendly option. This gives them a competitive advantage. Through healthcare apps, hospitals can build their brand in remote and rural areas. This opens up new avenues to establish their centers as customers are already tapped.
Conclusion
Doctor on-demand apps have now emerged as major disruptors in the healthcare industry. Doctor appointment app development has peaked over these years. The healthcare industry needed to be simplified, and healthcare app development has enabled it. Various complex tasks can now easily be executed and also enable medical professionals to make difficult decisions with more certainty. The Healthcare app provides a wide range of features along with a plethora of options under different sections. The patients can now simply tap at the right place in order to retrieve the required information.
These apps also allow hospitals to keep a detailed history of patients' conditions. They help in maintaining records of previous treatment, medications, health issues, etc. Healthcare apps allow hospitals to improve their existing services and start new ones by analyzing the feedback from the patients. Along with this, hospitals can provide new offers to their patients through regular updates via push notifications. Hospitals can easily bring down the overall cost of treatment through these apps as well as increase their brand value in the healthcare industry. Hospitals have a lot to gain through the on-demand application development of healthcare apps. They should hire health app developers or healthcare web developer who can understand the requirements of the hospital staff as well as the patients and introduce features that serve them.