Technology has literally gone through a huge change and now they are moving towards artificial intelligence, smart computers and even more. But, it is very important for one to make the most out of these technologies so that they can dominate in the respective field of service. This can be done with the use of mobile applications or different programs that are helping one to make a contribution to the business with the use of different technologies.
The mobile applications can be developed with the use of programming languages. Python is one such popular and highly in-demand language considered for mobile app development services. It has become one of the top programming languages in the year 2019 and is way ahead of others.
More About Python
Python is a high-level programming language which also defined as an interpreter and object-oriented language considered for application development services. Yes, the built-in data structures make it very easy for other developers around the world to consider this language for the seamless application development process. This language is very much easy to understand and also easy to use for the respective needs of mobile app development. This is the reason why businesses Around The World are always trying to use this programming language for such a crucial role in getting their application developed.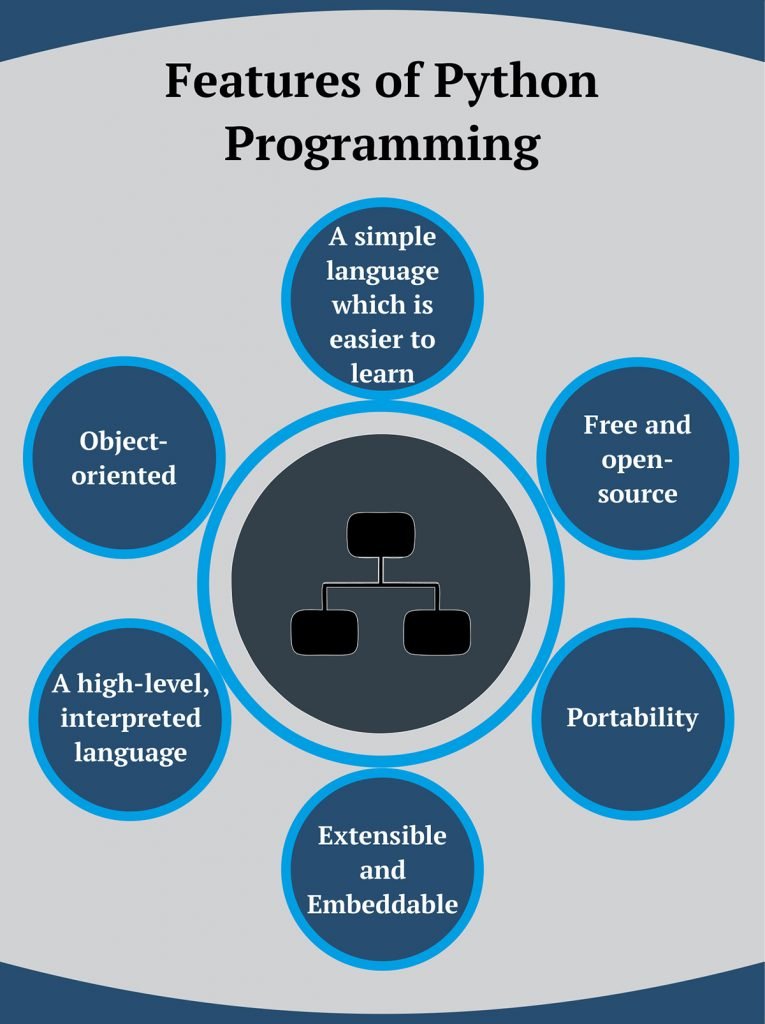 If you are still confused, we will help you understand why Python has become so popular in the business and what kind of applications can be developed with the use of it. Mobile application developers have stated that the coding is related to this programming language is very easy to understand and read. Not only this, it is also very quick to perform different functions which can make your developing time a lot less when compared to other languages. There are many more attributes which make this language as one of the best in the business in the form of it's compatibility and strong standard library. And most importantly, its test-driven development process is certainly making it one of the hot favorites among the developers around the world. So, this is the reason why Python has become one of the go-to choices for businesses around the planet.
Python Frameworks
Below mentioned are few of the popular Python frameworks which are considered for the purpose of application development service, take a look:
Django
It's one of the most important Python Framework which helps in the process of web application development within infusion of a wide range of attributes.
Flask
This is another very in-demand Python frameworks considered all around the world for the development of applications related to big organizations. It brings in a wide set of features and tools in to play.
Web2Py
This is another popular framework when it comes to the python app development process. It is loaded with a wide range of attributes like debugger, deployment tools, and more.
So, these are the highly recommended Python framework by mobile application developers all around the world. You can use this for your different sets of applications and make the most out of it.
Types Of Applications
If you are still confused, below mentioned are the types of applications you can consider to build with the help of python app developers. Read along:
Blockchain applications
It is considered to be one of the most trending technologies in the current business sector and has certainly become the hot favorites for organizations and developers. You can always move ahead with blockchain development services with the use of Python programming language. Python is very easy to understand language so, the process of working upon blockchain application becomes a lot easier for developers around the world with the use of HTTP requests which can be used for communication with blockchain without much of a problem. Flask Framework can be taken into consideration for the purpose of blockchain development as it brings in a wide range of attributes in to play. With the help of Python programming language, developers will also be able to operate scripts on different machines for building a proper decentralized network.
Read the blog- Java vs. Python: Which Language is More Productive?
Command-line Application
There are a number of businesses always looking for console applications. The command line and console applications are the same and it is very important to use a proper programming language to develop these applications. Python is certainly the best-suited language for developing such applications because of its REPL attribute which makes it easier for developers to assess the language and acknowledge new dimensions.
Audio And Video Application
You can also consider taking the assistance of python web development service experts for the development of video and audio applications. It helps in the development of music and video and other types of entertainment applications. Internet is high in demand for video and audio content so, Python is the perfect language to consider for developing such applications. The attributes like openCV and PYDUB libraries can make the entire process a lot more convincing.
Game App Development
If you are investing in gaming application development and are confused about which programming language to consider than there cannot be an any better language than Python. They are a number of businesses that have invested in this programming language and have achieved the successor quite significantly. It brings in a wide range of game designing tools which can certainly make the task a lot more easy and unique as well.
System Administration Application
It is not easy for one to develop and work upon System administration applications. It is a very tedious task to work upon so, using Python programming languages can make it easier for you to get your task completed without much problem. It helps developers to communicate with the different operating systems without much of a hassle. With the help of this language, developers are able to interface the operating system on which the respective application will be working. So, this literally makes the entire operation a lot more simple when compared to other programming languages in the business.
Machine Learning
This is another inspiring Technology trend which is catching the attention of businesses All Around The World. So, if you are investing in machine learning development services, and are confused about the programming language to be taken into consideration then, Python has to be your go-to answer. Python is loaded with a wide range of attributes that can make the application development process seamless. This language will make it very easy for you to have your machine learning applications working smoothly.
Business Application
Python programming language brings in a lot of agility which makes it easier for developers around the world to work upon their business application requirements. So, if you are in need of an e-commerce app development service, there cannot be anything better than Python as it helps you with a lot more facilities than any other programming language.
Wrapping Up
So, hopefully now your clear about how Python programming language can help you with your needs for mobile application development service. All you need to do is to get yourself connected to a reliable application development service provider to avail of quality approved full stack web development services with which you will have your application developed exactly the way you were looking forward to having with the use of python. It will certainly bring you the attributes and functionalities the way you wanted to!