The world is running on mobile phones. Today we have mobility solutions for almost all industries. Applications have made a deep space in the personal and professional lives of people. Starting with eCommerce to fulfilling daily utilities and personal care, there's an app for everything.
Just like every other industry, the food and beverage industry too has a number of challenges and opportunities in its bag. Food delivery app development is quite a complex process. By closely inspecting them not only can you prevent the fall of your enterprise, but also you can be a leader in the industry. Here is a close analysis of the process for the food and beverage industry in the app/ website market.
What Stats Say About Food Delivery App Development?
Food delivery expands worldwide where some apps are popular in a specific area, and some are global brands such as UberEats, Just Eat, Grubhub and Doordash. If we specifically talk about the USA, it is one of the biggest food delivery markets.
In 2023, US food delivery app revenue was $26.52 billion, projected to reach nearly $50 billion. Covid-19 lockdown took the food delivery industry forward, where millions of people ordered food from their homes without going outside for fear of infection.
One of the prime benefits or needs of food delivery app development to the restaurant business is having great revenue and growth in the market. The competition is on the verge, and there are many competitors in the market then; having an excellent food ordering app can help you overcome the existing and upcoming challenges.
In 2020, the US food delivery app users were 45.6 million, and in 2023 the expectation is 53.9 million users on food delivery platforms. In 2016, Grubhub was on the top with 70% of users onboarded; It was only 18% in 2020, whereas Doordash is on the top with 45% of users. So, it proves the number of users is proportional to the revenue.
Therefore, while opting for the on-demand food delivery app development services, it would be best to focus on having an interactive app that can retain customers for a long time. Dev technosys web developers are experienced in building a food delivery app like Ubereats or Grubhub.
On-Demand Food Delivery App Development 
The On-Demand Food Delivery App enables the users to place or track the order with a few clicks. The food delivery management applications have an intuitive and user-friendly query interface which makes it easy for the users to track and manage their food orders with the real-time tracking feature.
The food ordering and Management feature enables the customers as well as admins to monitor the number of orders, payments, etc. According to recent Technological trends in the Food Industry, the IoT and Blockchain will bring major transformations to the industry. 

Process To Develop Food App Clone for Restaurants
It is a quite complicated process to develop a food app clone for restaurants, and the reason is that process includes several stages that you need to be focused on.
1. Analyze Market Research
It is the first and most crucial step for the future of your restaurant mobile app development, where you need to conduct appropriate market research that includes the existing statistics and forecasts.
Here you need to decide about who will be your target audience, and what kind of issues they face with existing restaurant or food delivery apps. Then, it will be helpful for you to address the issues. Analyzing market research and coming up with practical conclusions will enhance the overall growth of the restaurant and its Application. 
2. Strategy and Goal Set-Up
Having an app does not mean success; the things depend upon the strategy, planning, and goal set up for the restaurant business. Therefore, you need to also prepare your unique strategy to gain the desired results.
Being able to differentiate and showcase your product better than the competitor requires a unique value proposition. Developing a clone application would mean not having your own value proposition and hence will never be able to offer better services than the competitors.   
3. Hiring A Software Development Company 
Finding and hiring a perfect software development company is above anything else. Instead of taking a hurried decision, it would be best to shortlist the companies, research & compare, and then finalize it. It will help you to have quality food industry solutions in the form of an app.
You need to find a perfect match and should lay down all your requirements and budget beforehand. Everything should be legally written down as the on-demand food delivery apps often turn out to be more expensive than usual. Although hiring a food delivery app developer is not a cakewalk but once done optimally can work wonders for your application. 
4. Features & functionalities 
Although you have decided to go for a food app clone for your restaurant, you should be well prepared about features and functionalities. Several apps may have common features, but if you want to make your restaurant app different from others, it is great to include some distinct and unique features.
5. Marketing Campaign 
Once the app is developed and launched after testing, you need to work out the marketing campaigns. For the same, you can utilize the power of internet marketing and social media marketing. It will help you increase your customer base.
6. Feedback & Review Analysis
Feedback & review analysis is such an excellent business practice that supports improvement. It also helps modify the hotel food ordering app as per reviews done or feedback collected from the customers.
7. Customer Support  
This step is as crucial as the above steps. In case of poor customer support, the user does not retain the brand, so it would be best for the business to provide excellent customer support.  
How Much Does It Cost to Build a Food Delivery App?
There are several factors that affect the cost of building a food delivery mobile app such as-
The tech stack and programming language

App development platform

of features and functionality

Integration of 3rd Party APIs

Backend or server-side development

UI/UX designing
Although the average development cost of apps like Zomato,swiggy, Grubhub, or UberEats stays between $10,000- $20,000 in some cases where features remain high, then it can go up to $20 K- $30 K.
Here targeting mobile platforms also plays a crucial role such as iOS app development remains costly then android food delivery app. So it would also be best if you enquire about cost estimation from the mobile application development company.
The Essential Features of Online Food Ordering System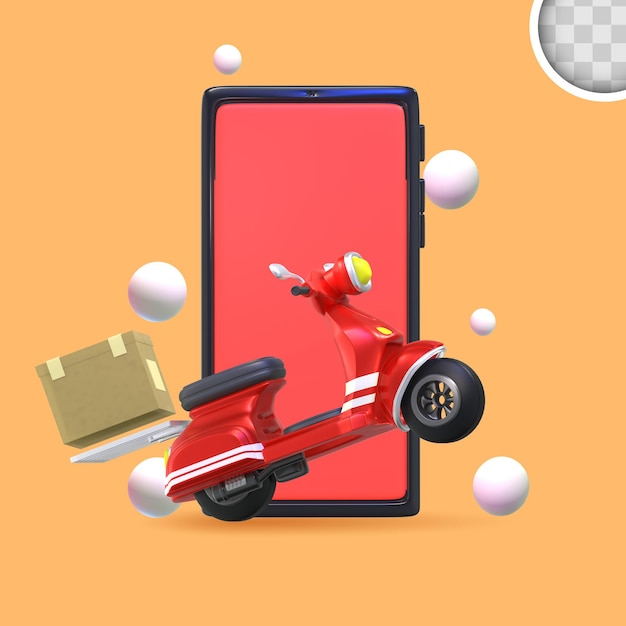 When it comes to the food ordering app, you should note that it must have four segments: user panel, restaurant panel, executive delivery panel, and admin panel. While developing projects, each mobile app development company focuses on these features of an online food ordering system to ensure the fine working of an app. Here the developers make four apps and combine them into one to produce the solution.
Let's check out the features-
User Panel:
Sign Up/Login

Search Bar

Cart

Payment Options

Google Map Enabled Order Tracking

Feedback/ User Review

Customer Support
Restaurant Panel:
Login

Menu/ Catalog Management

Push Notification

Checking & Replying to Reviews

Delivery Status

Payment Management
Delivery Panel:
Registration

Order Management

Location Tracking

Order Status

Delivery Status
Admin Panel:
Admin Login

Data Analytics

Report Generation

Application Management

Restaurant Management

Payment Management

Discount Offers Generation

Technical Assistance to The User and Restaurant
Challenges Faced by Food Delivery App and Solutions
Food Delivery Application is very complex and has multiple chains of management both online and offline. While if we only consider the tech part. It involves complex features and a range of dynamics. Be it a restaurant or food delivery solution both compete in the market with almost similar features hence customer loyalty is difficult to grasp.
As soon as any big giant arrives in a vulnerable or less settled market, a huge loss of returns is expected for the less funded enterprises. Another challenge faced by food delivery Applications is logistics, hiring hundreds of delivery partners at the same time and setting up a customer care system to provide 24*7 smooth services is extremely exigent and challenging.  
Custom Food Delivery Application with Dev Technosys
Dev Technosys is a reputed food delivery app development company that combines experience, innovation, and expertise to offer the best food delivery applications. If you are willing to create outstanding food delivery solutions just like UberEats, or DoorDash we are an ideal Technology partner for your requirements. 

Conclusions
Mobile Application development is growing and takes your business directly to the screens of your customers. The global market for food delivery services was $100 billion in 2020, and it is projected to grow with a CAGR of 15.4%, from 2020-2025. For the year 2025, the expected revenue forecast is USD 230 billion. That is perfect data for predicting that there are multiple chances for the success of a food delivery app.
The app owner needs to take care of the uniqueness of an app, including the best features & functionality, and marketing strategy to overcome the competitive challenges. The process mentioned above will give you an idea about the steps and things you should keep in mind while building a food delivery or restaurant delivery application.