A well-suited job plays a very significant role in every person's life. But the effect of the outbreak of Coronavirus, on the world economy is devastating. This causes serious consequences like mass unemployment of the youths, raising the price of every commodity, etc. To know more about online Job portals and how much it is important for unemployed persons, please continue the blog.
According to CMIE, around 40 percent of the people who lost their job during the Covid-19 pandemic are aged between 15 to 29 years. That means around 27 million people lost their job during this pandemic. The impact of pandemics has been largely seen in tier 2 countries. The rising unemployment rates are necessitating the need for jobs and opportunities.
The market does not stay cold forever, now the businesses are lifting up, so are the number of jobs. With the rising jobs, unemployed candidates are making up leeway for assuring opportunities. This gives a significant boost to the user base of the online Job portals.
So, if you want to start a unique consultant company, then developing your own Job portal can ensure your success. The task becomes easier when the job web portal development services available in the market. As they are capable enough to develop a responsive and scalable job portal according to the requirements of your company.
To know more about the Job portals and how much it is important for unemployed persons, please continue the blog.
What is The Job Portal?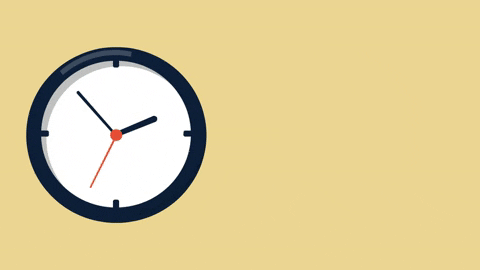 A job portal is an online place where various companies post their job vacancies so that the associated users can apply for them. These portals are very useful for job seekers and help them to choose jobs of their convictions. Portals like Indeed, LinkedIn, Monster.com, and Naukri.com are some of the successful job-searching portals in the market.
Nowadays to ensure the scalability of your job portal, you have to provide a responsive and informative website to your users. There are many reliable web development services available in the market, which ensures the interactive UI/UX. Once you create the perfect website, you will be able to provide a better quality recruitment service to your users. And also increase your brand value in this competitive market.
How To Use Online Job Portals?
Using a Job portal is very easy for every applicant, as they are capable of providing jobs acceding to the educational profile of the users. Here are some easy steps by following which you can use any job portal efficiently,
First like every other website and mobile application you have to create your profile by signing into the Job portal. For logging into the portal you have to provide your phone number and a valid email address.
After logging into the portal who has to answer a set of questions, according to which the portal will suggest your jobs. These questions include your 10thand 12thstandard marks, you're under-graduation as well your post-graduation qualification, and salary expectations.
Then you have to upload your CV or resume into the portal which will be delivered to the company for the future hiring process.
Now you search for various jobs according to your convenience i.e., salary, location and job profile. Also, you can use the responsive search bar provided in the portal for finding available jobs.
You can your various filter option in order to find the perfect job profile available in the portal. And choose the option 'Apply' after reading the full description of the job role and the company.
And that's all your work is done, now you just have to wait until your CV got selected in the recruiting company for the further interview process.
Hiring the best web development company can help you to provide a better hassle-free process for your user applicants.
What are The Benefits of Using an Online Job Portal?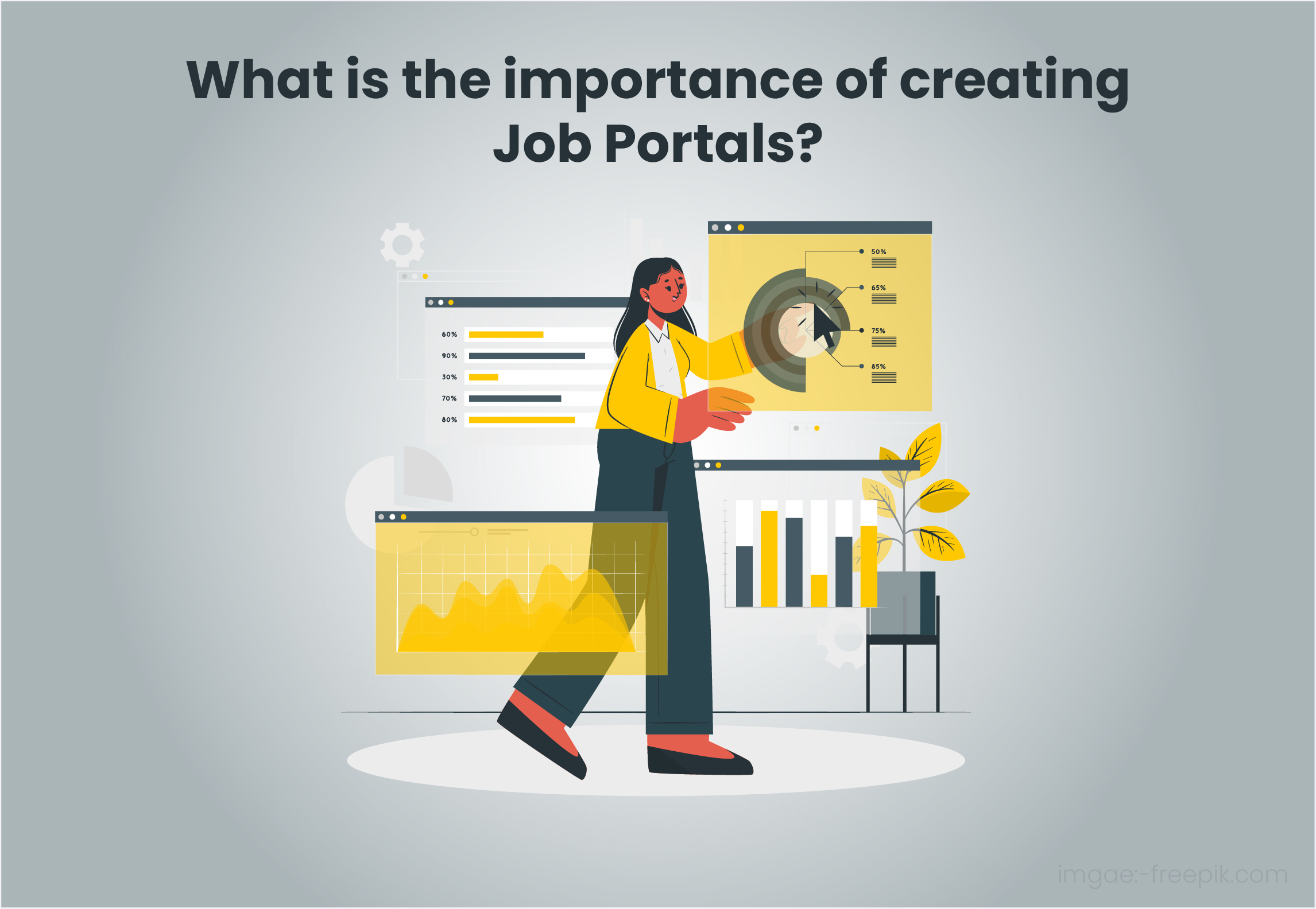 Owning your own unique job portal comes with its own sets of advantages and benefits. Creating a better quality and reliable job portal will not only ensure your success but also provide higher ROI.
Here are some of the important benefits that you can enjoy while owning a job portal,
1. One of The Most Cost-Effective and Affordable Solutions
Creating your own Job portal is one of the most cost-effective and affordable web or mobile app development solutions in the market. That's why you can allow the application user to app for all those jobs without paying any cost. This will help you to attract more and more applications to your portal and rely on your services as well.
2. Regular Job Updates
This is one of the best benefits that any Job portal provide to their users. Once you join a job portal, you will get regular job updates. This will always keep you motivated and make your search and apply for better jobs in your career.
3. Notification On New Jobs or Job Alerts
As soon as any job becomes available in the market, the portals are capable enough to provide you with job availability information through notification, mails, and SMS.  Now, you can just click on the notification and go through the whole job description and apply for it.
4. Classified
If you signup with a job portal, they will remain your personal details classified from the other applicants. Only the recruiting company is allowed to see your full resume during the screening process. This helps the user to search for better job opportunities and remain its secret from the current working company.
How to Build a Buy Sell Classified Mobile App Like Olx & Craigslist
5. Resourceful
As a user, you will be able to browse a number of jobs that fit your profile. With help of the latest technologies such as AI and enhanced search features. You don't have to even search job; you just have to upload your resume and then wait for the AI to work to find a desirable job for you. Just scroll through those results and apps on the companies that you liked the most.
Hiring the best custom web portal development services can help you to implement all the necessary features into your portal. So that you can enjoy all these benefits effectively.
What is The Business Model For The Online Job Portals?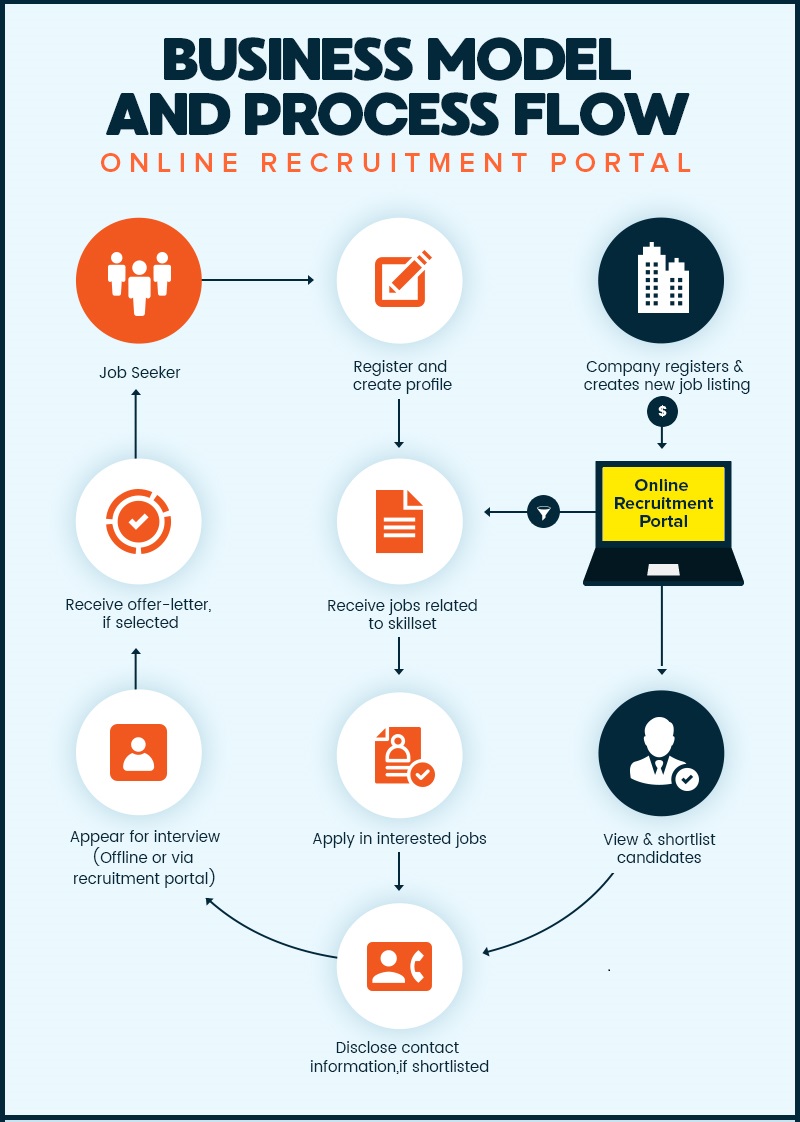 Online job portals usually have two main sources of earning revenue that is the recruiting company and the applicants. You can also earn a considerable amount of revenue by applying various subscription options for your portal. That means, if want to make your application go for the subscription or premium packages, you just have to limit the number of companies they app in a specific time period.
For example, a free user of your online job portal can apply to only 10 companies in 24 hours. But if they buy the premium package there will be no restriction on the number of applying companies. You can implement the subscription model on tenure-based rates.
Similarly, you can do the same thing for the recruiting organization. For example, a normal organization user can only post 5 recruitment ads within 24 hours. But if they choose the premium packed, they don't have any restriction on the number of posts. Here are some of the business models that you can implement in your job portals, to earn better revenue,
Monthly subscriptions
Featured jobs
Limiting the access of the resume for a specific period of time
Limiting the number of posts for every recruiting company
Access to premium job listings.
Also, in many cases, you can earn a considerable amount of money to provide the best deserving candidates to the recruiting organization.
1. Importance of an Online Job Portal For an Unemployed Person
When it comes to the online job portal, it is one of the most important jobs seeking tools for an unemployed person. Hiring the best job portal app development services can help you to create that tool efficiently. Here are some of the main reasons which make job portals very important for an unemployed person.
2. Easy Job Seeking and Browsing Process
An online job portal helps both the recruiting company as well the job-seeking applications, to fulfil what they want.  As a job seeker, you can visit the job portals to find the available jobs on the various companies. On the other hand, as the recruiting company, you can visit the job portals to get a list of all the deserving candidates.

A better quality of job portal app development will always help the recruiting companies to fulfill their vacancies effectively in less time. As they can provide you with a better quality of the job-seeking website that can increase your market value.
3. Better Information On Different HR Policies
Every organization in the market wants to hire the best employee for their vacant job posts. For that, these job portals create a positive image for every applicant so that the organizations recruit them for good work.
In order to recruit the most deserving candidates, companies usually release various HR policies. So, that they can choose the candidates and educate them with the company guidelines that they have to follow. A better-quality job portal will already provide the deserving applications according to HR policies and make the recruitment process faster and efficient.
4. Easy Candidate Screen Process
The job portals always maintain an effective screening process for every recruiting company associated with them. Sometimes, organizations need candidates with specific skill sets, that only fit the particular job profile. In that case, the online job portal will only forward those resumes that match with boundaries specified by the development company.
As a candidate, if your CV or your skills don't match the given requirement, you don't have to worry. This is because there will more jobs that can match your skill sets.
5. Promotion of Brands
If you succeed in providing jobs to the unemployed users and also deserving candidates to the recruiting organization. You will be able to increase the brand value of your organization.
Again, if you manage to provide job vacancy posts for the branded recruiting companies, you can expect a high user base for your job portal. The right choice of web portal development company increases the brand value of your job portal in the market.
What Is Social Media App Development and How Much Does It Cost to Develop A Social Media App
6. Reduce The Effort, Time, and Cost
Conducting a proper hiring process includes immense effort, time, and money. As the recruiting organization has to find their deserving candidates, check their working capabilities, and then hire them. That is why in traditional times every recruitment process uses to have 4 to 5 screening steps.
But nowadays the job portals made the hiring process much easier. As they are the ones who will conduct the screening process according to your organization's norms. Then send you the CV or resume of the deserving candidates. As a recruiting company, this will save a lot of your precious time and cost.

7. Maintaining Visibility and Effectiveness of The Hiring Process
Nowadays, job portals are very informative and maintain 100 percent transparency with the applicants. This includes salary figures, location, a round of interviews, and a job description.
Better the visibility you maintain in your job portals more the uses will trust your brand.
Whereas, maintaining the effectiveness of the hiring process is equally important for a job portal. As the recruiting organization will only opt for your job portal if you provide them with the deserving CVs effectively.
8. Marketing Insights
You should maintain efficient marketing strategies in order to increase your user base. As a job portal owner, you have to deal with a huge amount of candidate data. You just have to choose the right bulk messing and emailing campaigns to make the users interested in your job portal.
Hiring an experienced job portal app development company for your organization can help you to implement innovative marketing insights for better outcomes.
Conclusion
A job portal is a website or a mobile application where companies post their job vacancies. And the job-seeking applicants associated with the portal are allowed to apply for that job.
The users are also allowed to search the job of their convenience with the help of various filter options present in the portal. Moreover, the outbreak of the Covid-19 pandemic gives a substantial boost to the user base of this portal. So, if you want to start your recruiting company, then a responsive and dynamic job portal can ensure your success.