Are you want to start online eCommerce stores?  Read this blog to know more about eCommerce stores.
A traditional company is one that can be located physically and occupies a position on the ground. People can simply walk-in such shops and buy products.
The seller sells products like a traditional bricks-and-mortar business. A business that is not in the job of selling its products physically and sells it through an online portal is considered to be an eCommerce company.
Now, due to Covid-19, a pandemic situation has arisen that threatens the very balance of our lives. It has become quite necessary for people therefore to set up an online portal for their business and invest in eCommerce app developers.
This is because most people prefer to remain within the security of their homes while purchasing their desired products. The online presence of these shops will not only give a new lease of life to the owners but also enable them to sell their products 'from a distance.
Thus, eCommerce industry solutions will be beneficial for your company. Herein, we have collated 15 reasons why you should create a place for your offline shop on an online platform.
1. It Will Help In Improving The Image Of Your Company
This is a very important reason to start an online presence for your offline store. Writing an online blog or creating a website is a crucial first step to establishing your online presence.
The website should be created keeping in mind the perspective of the clients and their expectations. This will help in popularizing your business and company.
At present, almost all companies are trying to set up an online presence. You can invest in eCommerce App developers to help you build up and manage your online store so that your company can rise in the competition.
If you want to succeed in the virtual world, ensure to pay heed to the market needs and clients' requests. Hiring an on demand app development company will help you develop an interactive website for your business.
2. There Will Be 24/7*365 Hours of Availability
At present most grocery stores, food restaurants, and petrol stations are available for 24 hours. However, they are not present on the internet.
This can be detrimental to their business because one of the key benefits of having an eCommerce website development is that people are permitted to read and understand the benefits of the products they are purchasing.
It also allows your company to remain open during the holiday season, which would be highly effective for increasing revenue. Having an eCommerce store would allow you to remain open for the whole day on holidays rather than 3-4 hours only, thus adding to the profit margin of your company.

Despite having an offline store, you can still open your online website where you can answer any doubts your customers might have regarding the products you sell.
This will increase your company's potential to attract more customers. So, even if your offline store is closed down, your business will carry on as usual.
3. Helps Improve Customer Support
The eCommerce development company professionals can help you to hold webinars and create videos to resolve any issues that your customers might be facing in as little time as possible.
You can also create FAQs and jot down product specs to remain in direct contact with your customers and convince them to purchase your products.
Thus, by establishing an eCommerce store for your company, you will be able to provide improved services to your customers. Your online presence will help customers get quick answers related to any of the following concerns:
The indecision they might be having before buying a product
The alternatives which the customer might be considering before making a purchase
Any other problems while making a purchase
The online presence of your shop will make it easy for customers to gain specific information regarding your shop and its products. This will lead to fewer phone calls with the technical department or the sales department.
Your company can also rely on creating new interesting enterprises for your customers that might make them more interested in your company and increase your sales. Email marketing is another efficient way to develop a profitable relationship with your customers.
4. The Prospect Of Extremely Low Start-up Costs
An online company provides a new source for its customers to make purchases. The biggest prospect of having an online store is having a low start-up cost.
There is no need for contracts to purchase a building, money for buying vehicles, and also no need for hiring a huge staff. All you need to do is buy a domain name, build a website, catalog your products, and then slowly start selling them. Just a word of advice, it would be better if you continue to sell those products that you have a constant supply of.
You do not have to incur a lot of expenses while creating your eCommerce set-up. A lot of the cost can be outsourced, like the technical stuff, with the help of social media marketing and Magento development services.
With the use of platforms like WordPress, your website can be created cheaply and effectively. There are many web-hosting tools that help in creating online sites.
There is a limited requirement for coding and with the aid of a shoestring budget, you can create your own website. The website can be run on autopilot and you might not always need to remain active on the online portal.
Read More:- Tips to Choose the Best eCommerce Development Platform
5. Creation Of The Internet Serves The Purpose Of Business Expansion
The business advantage of the internet is that your customer can access your company with just one click. The internet helps to provide all the necessary details to your customers and it enables you to solve any problem that your customer might encounter.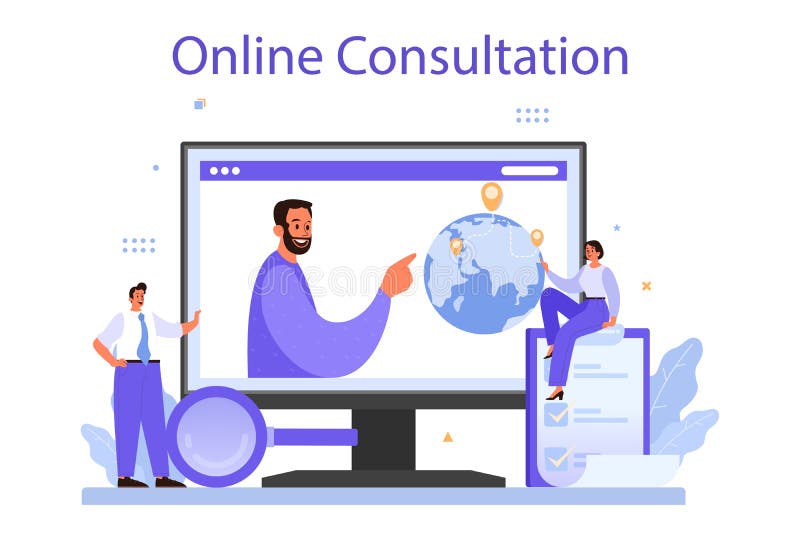 All requests for orders are directed straight through your eCommerce web development. Having an online presence for your offline company is, thus, helpful in establishing a direct link with your customers.
With the help of important keywords, you can drive clients toward your website. The more people will discover your website, the more products you will be able to sell. Nowadays, customers can simply swipe to buy products with the help of online payment gateways.
6. You Can Work From Any Place In The World
Even if there are extreme weather conditions and you cannot step outside, you will be able to carry on your business from the comfort of your house.
If you have an online website store, you will not have to physically go to your offline shop. You will be able to rely on your online website for selling your products.
With the advantage of a proper internet connection, you can connect to your customers and carry on your business activities as usual irrespective of your physical location.
7. Helps In The Reduction Of Operational Costs
Just by setting up a simple online website, you will be saved from a lot of unnecessary expenditure. Receiving online orders will remove the need for service staff.
You can just receive the purchasing orders and money can be deposited straight to your bank account or your email ID. The need for office space will be reduced.
You would not have to employ a wide multitude of staff. Other office space requirements, such as air conditioners, will also not be required.
The only thing that you will need is an online service provider and delivery staff. You can hire Magento developers to help you implement your eCommerce solutions.
The queries of customers can be answered online at any time. The customer forum will become a middle space for conversing with your clients.
8. You Can Make Your Shop Globally Recognized
The mobile app development company will allow you to reach a diverse set of customers, even those who are not physically located near you.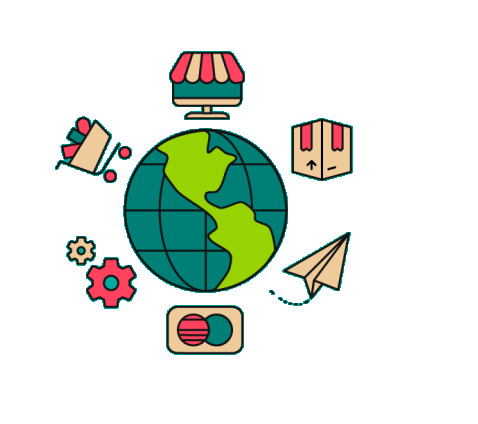 With the help of a proper online eCommerce website, you can attract a huge number of customers who might be located internationally and would love to invest in your products.
An eCommerce store has the potential to increase your target audience base, while also exposing you to a wide array of tastes that can help you develop your products better.
If your products are good and match the demands of potential buyers, you will not find it hard to establish your business in the international forum.
9. The Responsive Attitude Of Your Company Will Be Increased
If you only have a physical store, your staff will require many days to resolve a particular customer complaint. This might irk your customers, but having an online store will help you remove this hurdle.
Depending on the urgency of the customer's issues, you can respond to their complaints or grievances. They may even send you an email and you can follow up on their requests.
You can also deliver their orders much more quickly if you have an online store. The delivery of orders for physical stores often takes a lot of time depending upon the workload of the service staff.
However, if you have a stable internet connection, the order can be quickly confirmed and delivered without hampering your customer's needs or putting an extra burden on your staff.
It saves a lot of time and the customers can even order bulk products without much hassle. The online portal will be a great benefit for your business expansion.
Read More:- Why Magento Is The Preferred Choice Over Other ECommerce Platforms?
10. Helps In The Integration Of The Retail Inventory
The eCommerce web development company you hire can help you integrate a retail inventory so that you can easily streamline the work process related to your online store.

The business can be run seamlessly without the need to force staff members to take on the extra workload. This will help improve your relations with your employees. Plus, the excess paperwork will also be eliminated. Your business will be able to grow without many obstacles.
11. The Accounting Functions Can Easily Be Automated
All accounting functions can be performed efficiently if your store has an online website. For instance, the cash transactions of your store can be uploaded on one excel sheet that will be updated periodically on your website.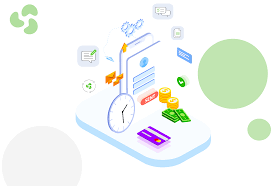 You can easily check the incomes and expenditure of your store, and the chances of getting duped by customers or staff will be reduced.
The automation function for the accounting part of your business can be set up as default. The number of sales in your shop can be easily recorded, and you will be able to analyze which products are profitable and which are not.
12. The Store Performance Can Be Easily Evaluated
With the update of weekly and daily reports on the e-commerce platform, the performance of your store can be understood simplistically.
This will help you view your sales reports and analyze the performance of your store so as to devise goals for the foreseeable future. This will allow your business to grow and retain customers.
13. Helps In Planning The Inventory
The online portal allows you to take account of all the sales and expenditures and then form your inventory accordingly. The eCommerce site will help you to easily oversee all the functions of your store such as identifying the stock prices.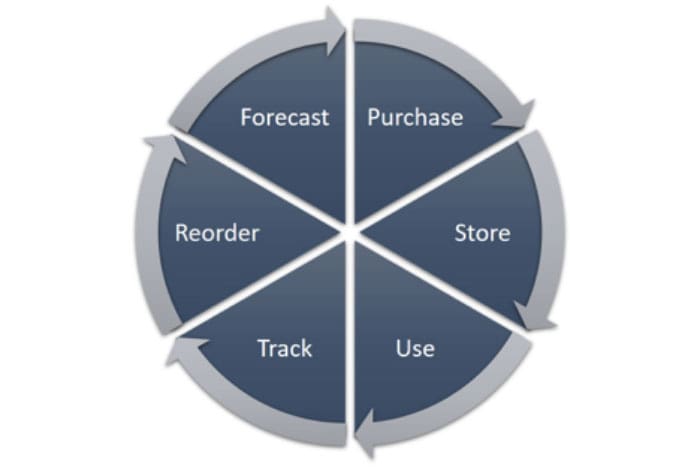 It also allows you to understand what kind of products will be beneficial for your store so that you can include them in your inventory. Planning your inventory is important as it will help you to properly outsource your products. It will also help you to keep account of the seasonal preferences of your customers.
14. Selling Products Online Provide You With Much-needed Freedom  
Apart from not being tied down to the location of your physical store, the great benefit of having an eCommerce platform is the leniency with the job that it allows.

You can be a store owner but you do not have to be limited to only this job. You can work in other professions as well. The online business acts as a form of passive income and allows you to also operate in any other profession. Having an eCommerce platform reduces time constraints, which is one of the major benefits.
15. It Is Convenient
Without the constraint of physical location, an eCommerce platform serves convenience for customers. The customers do not have to be physically present in your shop to purchase an item, they can simply order online.
The same applies to you as well. You are not restricted to a particular city or a locality to sell your products/services. You can conduct business from any corner of the world and supply your items to faraway places. An online portal for business also reviews the fear of some customers who are overwhelmed by the retail stores.

Conclusion
If you have an offline store and haven't thought of establishing an online business, the time is now. As stated above, the advantages of setting up an eCommerce store are many.
Having a user-friendly eCommerce portal can tremendously help your business to upscale and reach out to a multitude of customers. Get in touch with a Magento development company today and take the plunge into the virtual world. You are never going to regret it!