"Ecommerce isn't just a way to buy and sell products; it's a gateway to endless possibilities and global connections."
– Jack Ma
In the ever-changing world of online business, having a solid and effective Ecommerce Platform is critical to the success of any modern-day entrepreneur or business owner.
As we approach 2023, the value of a smooth and user-friendly online purchasing experience cannot be stressed. With numerous options, choosing the best Ecommerce Platform has become a key decision that may have a direct influence on the growth and profitability of an online business.
All firms, regardless of size, stage, or industry, B2B, B2C, or DTC, must undergo digital transformation. Despite all the excitement around it, retail sales still made up the majority of the market. Also, Covid-19 altered everything.
According to statistics on US consumer behavior, the sector's development was accelerated by approximately 30% as a result of the switch to ecommerce channels. As we all know eCommerce is growing rapidly. Global retail eCommerce sales are expected to increase by about 85% from USD 3,53 trillion in 2019, to USD 6,54 trillion in 2022.
So, whether your business is a start-up or scaling up, you must be competent when deciding which eCommerce platform will work best for it both now and in the future. After reading this post, you'll be aware of the 10 key factors to take into account when selecting the best enterprise ecommerce platforms.
Let's get started.
Why Use Ecommerce Platform?
The right eCommerce platform can make all the difference in your business's profitability and stability, whether you are expanding an existing brick-and-mortar store, searching for a robust enterprise-level solution, or starting from scratch.
No matter if your business is B2B, B2C or both, eCommerce platforms will be an integral part of your online operation. They provide your company with a way to easily share and sell your products to a large pool of potential clients. A potent eCommerce platform may simplify how you deal with clients, customers, and staff.
10 Tips For Choosing The Best Ecommerce Platforms
As per the ecommerce development services providers, below are some essential tips that you must consider while choosing an ecommerce platform. So let's have a look at them: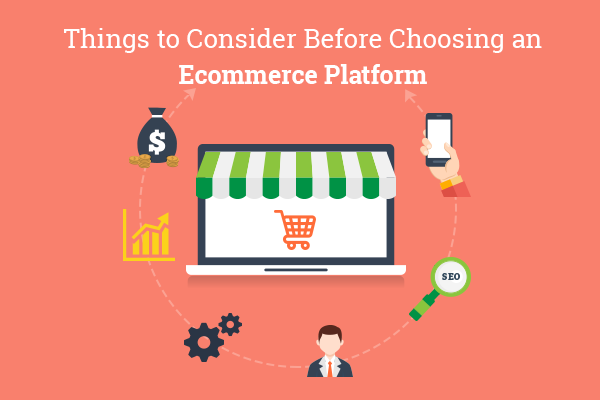 1. Calculate The Cost of the Platform
One of the most essential factors to think about when selecting an Best Ecommerce Platform is pricing. It's important to understand the cost of an e-commerce platform, whether you are a new business or a brick-and mortar store moving online.
Costs are associated with each e-commerce platform, including processing fees and initial expenses. Never compromise quality in order to choose a less expensive platform. Assess the pros and cons for each option and choose one that is effective and fits your budget.
Here are some of the costs you need to prepare for:
Design and Development Costs:
Building an online store involves costs. The process of creating the technical and visual elements of your online store comes at a cost. So you must know how much it will cost to make an ecommerce website.
What will you pay for hosting? E-commerce hosting is the web platform that hosts an ecommerce website. It includes features like payment processing, SSL, shopping basket software, etc.
When preparing a budget for a solution, many merchants underestimate the expenses of maintenance. They end up spending more than necessary. Don't make the same mistake. Before choosing an ecommerce platform, you should consider the ongoing development costs as well as other upkeep expenses, such as marketing, security, analytics, SEO and more.
2. Ensure It Allows For A Great Shipping Experience
To ensure accurate and efficient shipping, your chosen best ecommerce platform should integrate with shipping couriers and work together. It must, for example, provide a variety of plugins that will help you to manage your inventory, shopping carts and checkout display.
However, it must also have a wide range of integrations, including solutions for dropshipping and order management. It must also promote ease of use, such as an intuitive dashboard with easy access to shipping zones and rates.

3. Know If It's Secure  
It's critical to preserve data privacy and protection in order to protect your consumers. To reduce the risk of data theft and cyberattacks, your chosen ecommerce platform should have robust security features.
If you choose a self-hosted option, your website's security is your responsibility. If your CMS or e-commerce system has security loopholes, this could lead to a data breach. If you are using a cloud-hosted platform, the ecommerce website development company will be responsible for site security.
Many e-commerce platforms provide additional security features, including fraud protection and DDoS monitoring. You should always be careful and make sure that your platform is PCI compliant, SSL enabled, and offers secure data backups.
4. Must Be Good For Search Engine Optimization  
To build your business and attract customers, you must use different marketing channels. Many online businesses rely on organic search as a major marketing channel. Your website is only visible when your customers are searching for similar products to those you sell in search engines. That is what search engine optimization (SEO) is about.
Your website will rank better thanks to SEO in natural search results. Additionally, you can opt for progressive web apps for ecommerce business as it can take your business to new heights.
You also need to consider certain usability aspects if you wish to have your website rank well in search engine results. The loading speed is one of them. This is because a slow site will have a higher bounce-rate. You may use GTMetrix or Google Page Speed Insights to test the speed of your website.
5. Make Sure It Can Scale With Your Business
It is important to know if the platform you choose can grow with your business. What is the traffic you anticipate your site to generate? You may not need a hosting service that can handle the traffic of your current and potential customers if you are just getting started.
If your company expands and you have to serve additional consumers, you should be ready for that day. Will your host be able to control traffic as it increases? Your hosting architecture must be adaptable enough to withstand traffic spikes without crashing your site, for instance, if you conducted a successful campaign or promotion.
The ideal solution in these circumstances is cloud hosting. It can handle any amount of traffic. A network of computers can manage your website's hosting requirements, allowing you to expand your business almost indefinitely.
Read More: Create Perfect Shopping App For Your E-Commerce Business
6. Ensure It Has An Ideal Payment Gateway
You must choose an best ecommerce platform solution that has a payment gateway integration portal. This will allow you to process card payments and online payments in a convenient and easy manner. There are a few points to remember with regard to this particular feature.
To prevent physical tampering, a payment portal must first be encrypted. The payment gateway should protect the financial data of users by replacing their data with an identifier called a token. The token could contain all the information a user needs to conduct future transactions.
How flexible should the platform's payment gateway be? Choose a platform which will accept a variety of payment methods. It's possible that certain customers will only choose one payment option because it is the most convenient. By offering these consumers viable alternatives, you can decrease shopping cart abandonment.
7. Ensure Its Mobile-Friendly  
In 2020, 79% of smartphone owners will have purchased online via their mobile devices. When you develop online marketplace platforms, you must be aware that it must therefore be mobile-friendly. Mobile optimization includes the aesthetics of your online marketplace website. Both the design and usability of the website must be pleasing to the eye. To be sure of this, pick a website with a responsive design.
According to the size and orientation of the user's screen, responsive design adapts to their behavior and surroundings. It seeks to offer the finest watching experience on a variety of gadgets, including smartphones and tablets.
8. Make Sure It Has Integrations  
A complete ecommerce website platform is built with all the tools needed to run a business online. Integrations and plugins are required to add key functionalities such as shipping apps, tax calculators and accounting.
Here are the top plugins to choose from:
Email marketing: It allows you to keep in touch with your clients.
Accounting: Accounting is the study of financial data such as sales, tax, profits and revenues.
Payment and Shipping: This enables quick and accurate payment processing and product shipping.
Third-Party Tools: These tools help to integrate CRM and marketing automation software. They also offer additional customization.
Customer Loyalty Programmers: You can reward your customers for purchasing more of your products, or for using them.
You can also opt for integrations on the front end. You might, for example, choose to integrate your chatbot or opt-in plugin. You must choose the best ecommerce platform for enterprise that integrates with your essential tools. If it does not, you may face more problems in the future.
9. Order Management System
Your eCommerce experience will be impacted by how quickly and smoothly you can process your orders. Over 80% of shoppers expect to receive regular updates about their order, according to research. To be competitive, your OMS must make the process interactive and accurate. Order tracking, email notifications and APIs for shipping services are all features that ensure orders are processed on time and accurately.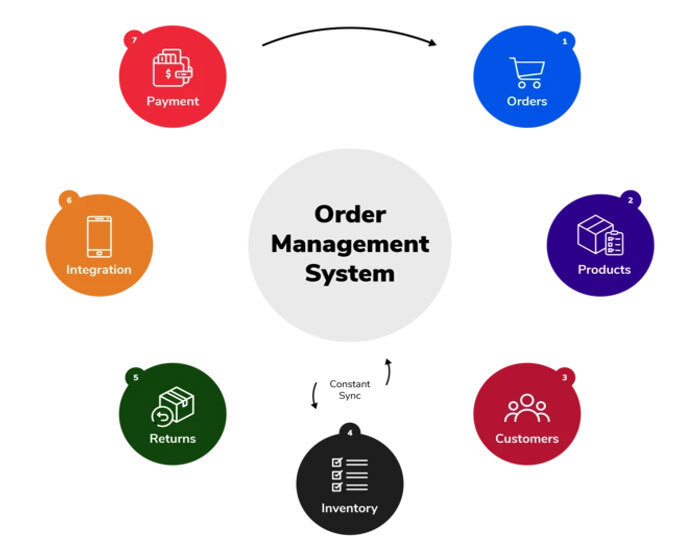 Also, your OMS must be able to communicate seamlessly with the Inventory Management System (IMS), so that shoppers are reassured of items in stock and ready for shipping. ERP and CRM integrations can be achieved through plugin installation or API integration.
10. Ownership of Hosting and Platform
Best ecommerce platforms are available in two different hosting options: self-hosted and cloud. You must do the installation and update yourself. It can be expensive. This allows you better security management and more control over the web platform. Additionally, you can see your data more clearly.
You might use a cloud hosting service like AWS (Amazon Web Services) to host our website, in which case the brand's uptime would be handled by the cloud platform. You will get better customer service and lower costs, but less control over your servers. You can't customize the server according to your needs.

5 Common Mistakes to Avoid When Choosing an Ecommerce Platform
When you choose an ecommerce platform for building an ecommerce website, you must be aware of its pitfalls. So, according to a website development company, below are some common mistakes that businesses must avoid while choosing the best ecommerce platform.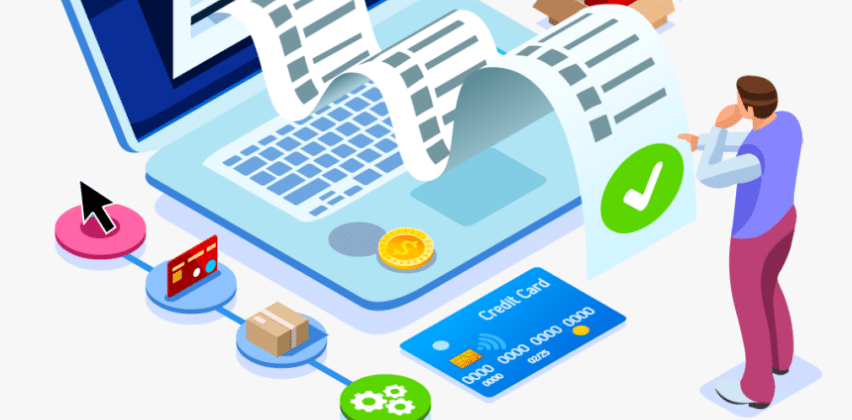 1. Investing in Monolithic Platforms That Are Clunky
A monolithic, rigid infrastructure is the cause of slow performance. If you wanted to update just a small part of your platform you would need to deploy the whole system which could result in long downtimes.
You should instead choose an Best Ecommerce Platform built on a Microservice Architecture. This is easier to manage, update and upgrade since each component operates independently and communicates with one another via API calls. It will make your team more efficient and also your customers.
2. Choose a Platform Which is Hard to Scale
Scalability is important for your business. Some platforms are not scalable because they don't support multi-tenancy or multi-site, and they depend on local servers and poor infrastructure. Thus, it would be better to take assistance from a website development services provider. They can assist you in choosing the platform which is the best suitable for your website.
Read More: Hire The Best eCommerce Website Developers
3. Too Many Features
It also has to do with scalability, where you buy a platform which offers more features than what you need. You're not only getting poor value for money, but also paying for features you don't use.
Select a platform which meets your "must have" requirements, but also allows you to expand and add features as your business grows. It is important to match your budget with your business's growth.
4. Having No Goals
We mentioned in the beginning of this guide how important it is to define your goals before choosing an eCommerce software. You will waste a lot of time and choose the wrong Best Ecommerce Platform if you do not have clear objectives before you begin the selection process.
Here are some worthy goals to aim for when you launch an eCommerce store.
Launch your eCommerce store in 3 months
To prove product-market fit
Collect the contact details of 1,000 customers within your target market
At least 10,000 sales are made in the first quarter
5. Customizing in the Wrong Way
Most brands select a rigid platform and then customize their internal requirements and systems to fit it. If you are clear about your goals and requirements, you can choose a platform which fits your brand in most cases and is flexible to customize for other aspects.

Most Popular Ecommerce Building Platforms
You must be wondering which ecommerce platform is best for your business. Well, there are a plethora of options available that you can choose from. However, we have listed the top picks that are approved by an ecommerce website maintenance services provider.
1. Shopify
Shopify is the leading all-in-one SaaS and the best platform for ecommerce websites. Shopify offers over 80 mobile-friendly, professional themes. Some are even free. The templates are easy to navigate and well-organized. Each theme has individual tools that you may personalize to meet your brand. Shopify's platform is hosted on Google Cloud.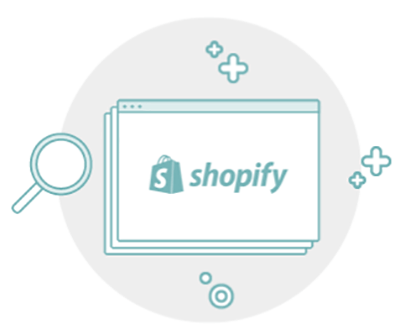 This means it's quick and that you don't need to worry about server maintenance or management. With the help of the Shopify mobile app, you can manage your business from anywhere.
2. Wix
In 2006, Wix, formerly known as Flash Editor, was introduced. More than 200 million people utilize it globally. Wix is a well-known platform for creating and hosting websites. It has several features that make building an online store simple. So, when you build an online ecommerce store by using Wix, it would be to first consult with an ecommerce web development company.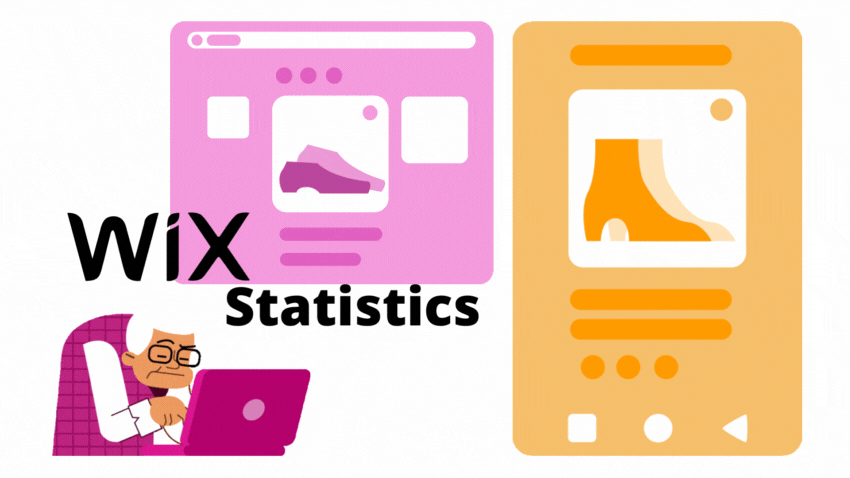 Moreover, Wix has a user-friendly dashboard that allows you to manage your online store. You can manage and fulfill orders, view your website analytics, or manage payments. The Wix Owner App is also available for iOS and Android.
3. Big-commerce
In 2009, Big-commerce began serving companies in over 150 countries. The user-friendly interface, as well as the high level of customization, make it a popular choice among large companies. This platform was designed to give you complete control over the day-to-today management of your online store. Big-commerce prices are expensive compared to other platforms. All price plans include unlimited products, bandwidth, storage and staff accounts.
4. Magento
Magento was launched officially in 2008. Later, it was bought by eBay before being sold to Adobe. The best ecommerce platform processes gross merchandise volumes of more than $100 billion every year.
Magento Community or Basic version can be downloaded and installed on your server for free. Magento offers a self hosted service (Enterprise Version) that you do not need to install. The cost of this service depends on how big your company is. The platform is incredibly simple to use and doesn't call for a high level of technological expertise.
5. Woo-Commerce
Woocommerce was launched in 2008, as an open source commerce solution based on WordPress. The company used to be called Woo-themes. Woo-Commerce was originally called Woo-themes, but in 2017, developers decided to concentrate exclusively on eCommerce.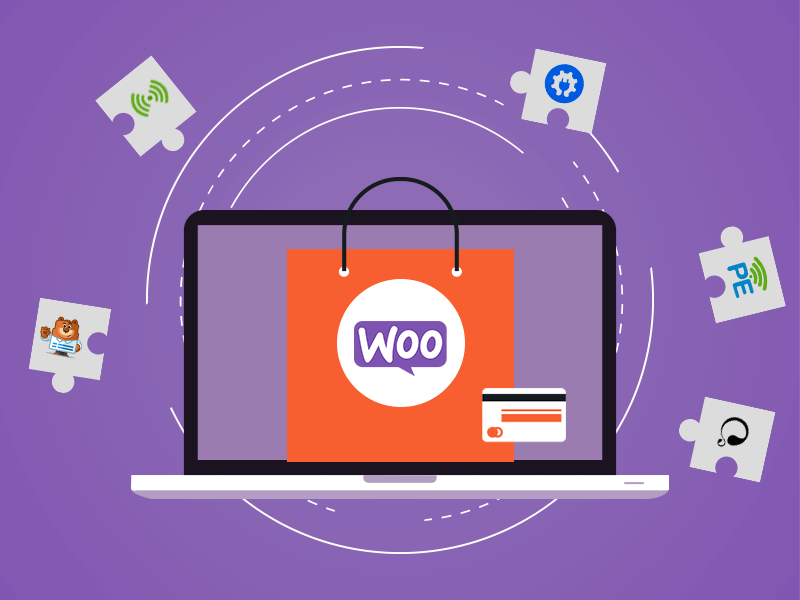 It is the best ecommerce platform that is aimed at small to medium businesses. Woo-Commerce is easy to set up if you already own a WordPress site. Woo is a simple interface that doesn't need a techie to create a stunning online store.
Final Verdict
Selecting the ideal Best Ecommerce Platform in 2023 is a pivotal decision that requires careful consideration of various factors such as scalability, security, customization options, and budget.
To make an informed choice and ensure a successful online store, businesses can take assistance from an ecommerce website development services provider for expert guidance and seamless implementation. By doing so, entrepreneurs can empower their online ventures to thrive in the competitive digital landscape. 
Frequently Asked Questions
1. How Much Does it Cost to Make an E-Commerce Website?
The cost to make an ecommerce website can vary significantly depending on various factors such as features, complexity, design, and development resources. On average, it can range from $8000-$25000. However, it's best to obtain personalized quotes from web development professionals to get an accurate estimate for your specific project.
2. How to Choose Ecommerce Platforms?
When choosing the best ecommerce platform, you must follow the below steps:
Identify your business needs and objectives.
Assess scalability and growth potential of the platform.
Consider ease of use and user-friendliness for both customers and administrators.
Evaluate available features and customization options.
Review security measures and payment gateway integrations.
Check for mobile responsiveness and cross-platform compatibility.
Compare pricing plans and transaction fees.
Research customer support and available resources.
Read reviews and seek recommendations from other users.
Choose a platform that aligns with your budget and long-term goals.
3. How to Build Ecommerce Apps?
To build ecommerce apps, follow these steps:
1) Choose a suitable ecommerce platform or framework
2) Plan the app's features and design
3) Develop the app using programming languages
4) Integrate secure payment gateways
5) Test the app thoroughly
6) Deploy it on app stores