There is a whole new side of Google that is currently taking shape and as consumers, we simply need to sit back and watch while 2022 unfolds. Most of us have been truly optimistic about google products that have emerged in the past due to their hassle-free experience.
With 2021 being a complete disaster for companies globally, there is a lot of expectations this year and plenty of product rollout to look forward to.
As far as Google is concerned, its mission in the last decade has mainly revolved around integrating products to deliver user convenience. Whether it is smartwatches, android devices, or Nest, they simply want the users to take advantage of it 24*7.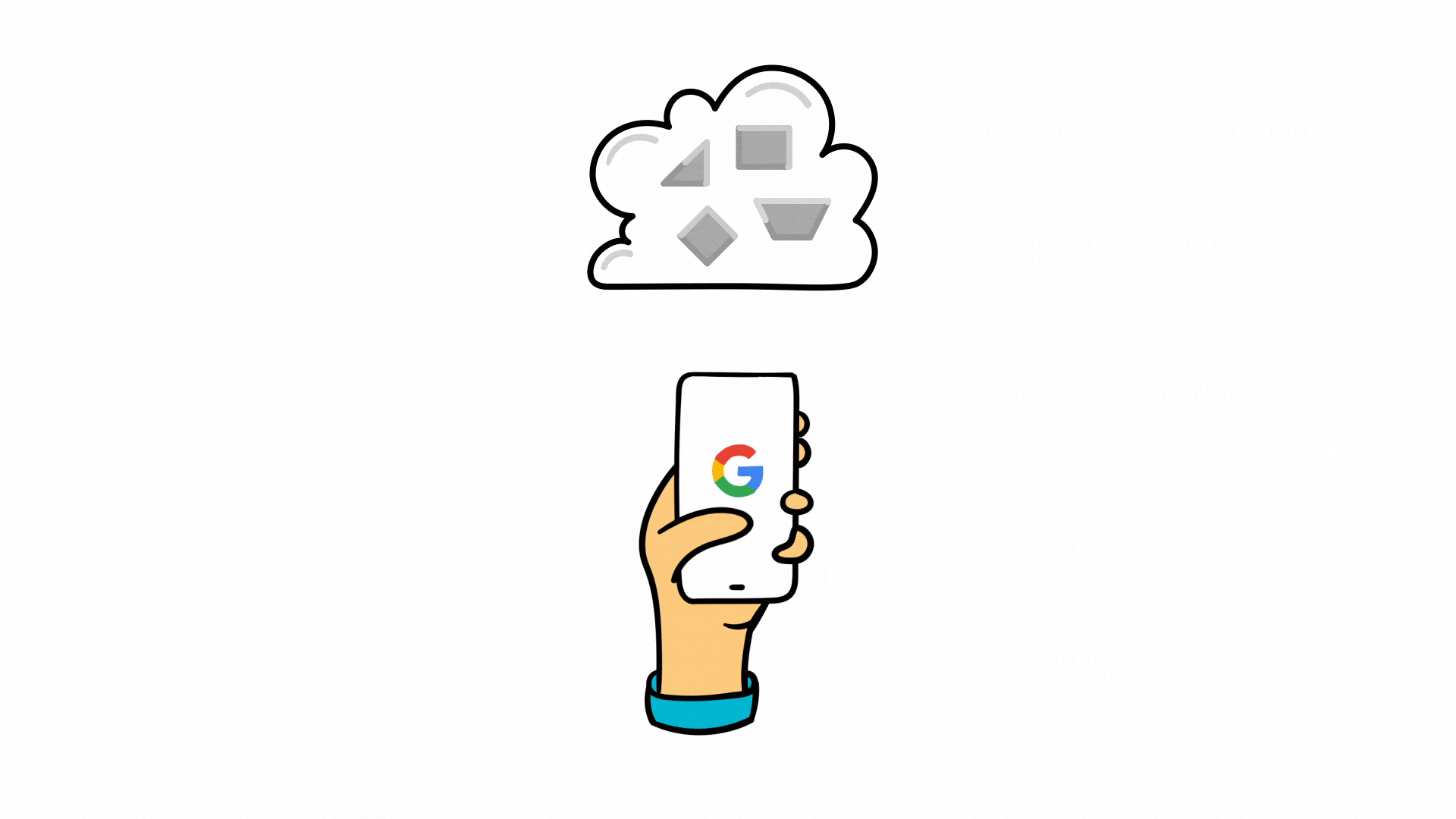 The idea is to keep you connected all the time no matter where you are or what you are doing. These developments are only going to lead to massive opportunities in the IT industry, especially the following two:
Google Product Development Company– In 2022, Google is going to go big in the hardware space as it will continue to work on creating more affordable devices. Though they do have plenty of expensive devices their goal has always been to get everyone to use their product.
Mobile App Development Company– Applications have always been the forte of all android devices, they are millions of them, most of them available to the users for free and have led to the inception of several multinational companies. In 2022, the users are going to get a lot more in terms of features and experience. Some of you might have to hire dedicated developers to keep things sailing in the technological space.
Whether it is about making in-house chipsets or creating hassle-free living space systems to revolutionize home safety, google this year is prepared to make it more palatable for the average user. So, here is a list of 12 google products that I would advise every android user to look forward to this year.

12 Google Products that are expected to roll out
1. The Google Pixel Foldable Phone
Also, codenamed as Passport this foldable android phone will follow the likes of Samsung Galaxy Z, Motorola Razr 5G, and Huawei Mate Xs. This has been a huge wait so far, especially after the document leak last year that suggested a possible release in the coming months.
Surprisingly, there has been a significant demand for foldable smartphones due to their flexible display, and Google wants a bite of this growing market.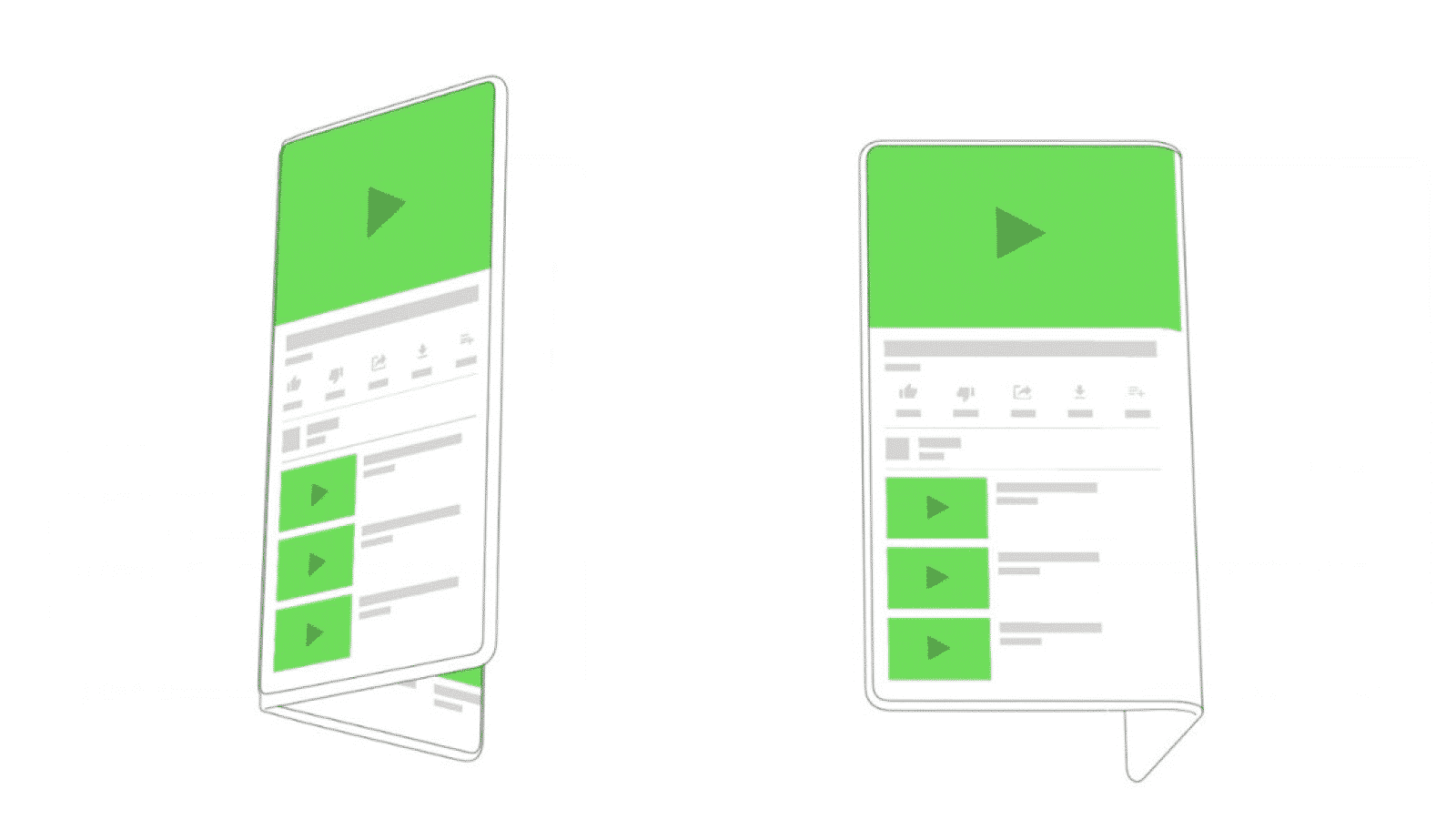 The competition is slowly heating up and companies like Samsung have already launched newer versions of their existing foldable phones for an enhanced experience.
No, doubt the build quality is going to be impressive, making it an ideal device that can withstand everyday use. What we as consumers can expect from the Google foldable phone is affordability since the existing ones offered in the market are quite expensive. You can expect the release around the last quarter of this year.
2. Google Nest Cam
Previously launched in 2017, this product needed a serious upgrade which will eventually happen anytime soon this year. This new line of security cameras will be equipped with new interesting features and will be quite an advanced product compared to the previous ones.
Using a highly sophisticated AI algorithm the nest cam 2022 will now have the capability to recognize both human and animal faces with the improved video quality.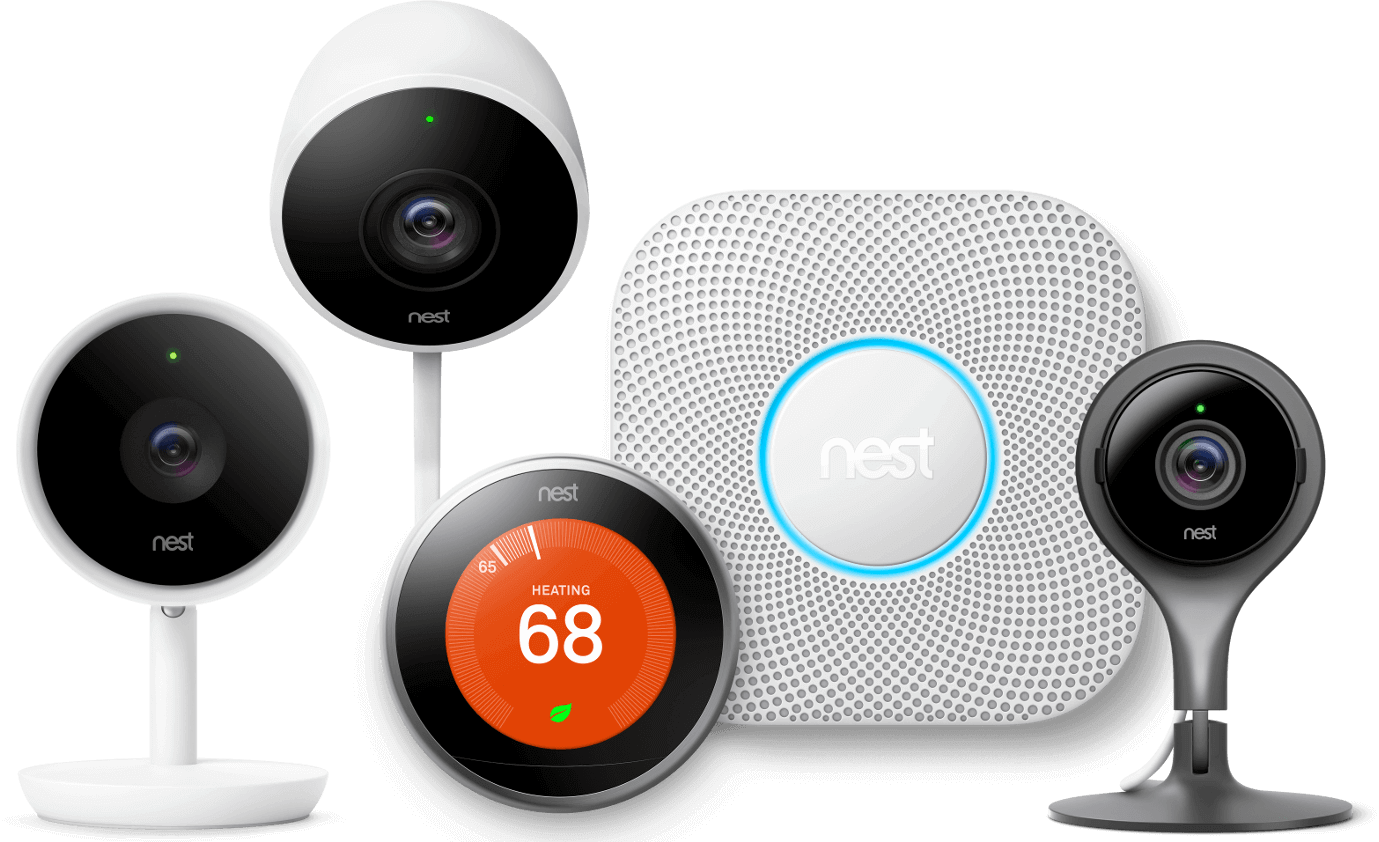 Those of us who are already using the older version of this product should not be disappointed as Google will continue to support with regular updates that support new features.
Even the tariff for Nest Aware subscription service is expected to be lowered during the google products release and will be significantly cheaper now.
The design too would be more futuristic with plenty of compatibility options including customizations. Now, let's just wait and watch until it's released.
3. Google PixelBook
The PixelBook has been built for performance with a design that seamlessly adjusts to a different position, offering more comfort and convenience. Now, that the previous version has been out of stock for quite some time, there is a possibility that the Pixel Book 2 would be released this year.
The versatility and speed of this product managed to overshadow many of its competitors and it is considered one of the finest Chromebooks available.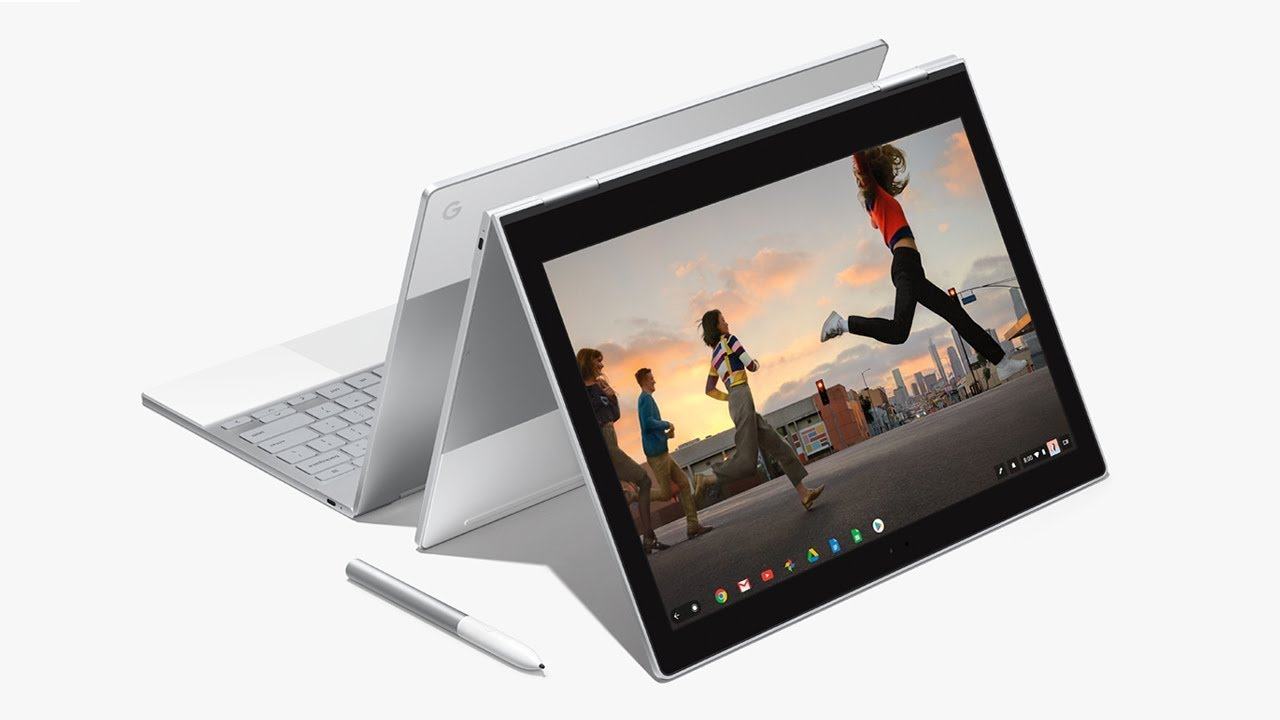 Professionals at some of the top web development companies have previously recommended the Pixel Book and the only drawback they believed was its battery life – something that has been taken care of!
As far as the price is concerned, it is going to be a bit on the expensive side as the first release cost $999. Till then there is going to be a lot of speculation and rumors about this product. We'll only know the truth when it is finally launched.
4. Google Chromecast Sabrina
This is Google's newest home entertainment device with some really smart features compared to the previous version. It is an excellent streaming device with a user-friendly interface and a sensible layout.
The price is similar to any other live video streaming device available in the market and it now comes with a small remote that makes it more convenient to use.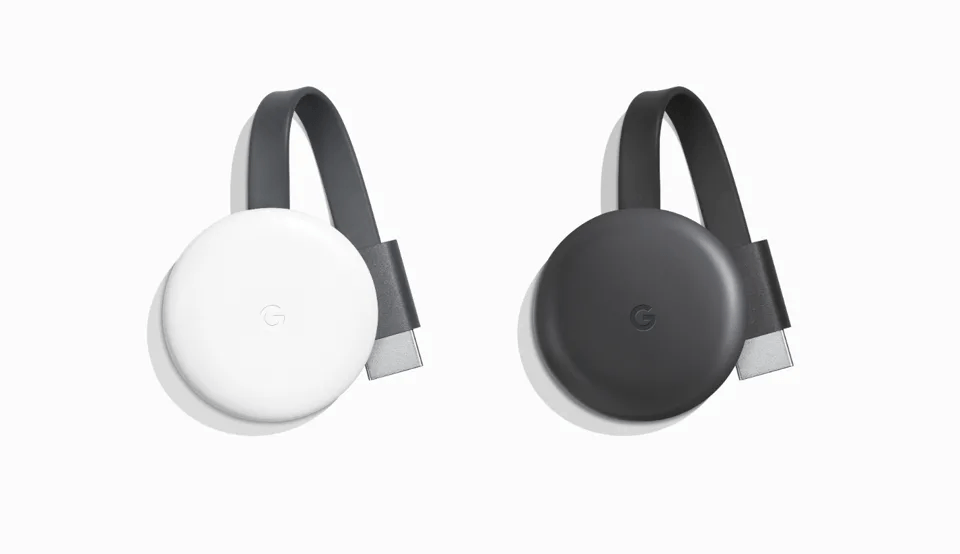 The remote of this new Chromecast is quite minimalist and it is curvy in design. The dongle and the remote are available in 3 different color combinations, depending on which variant you buy. The TV interface is quite interactive with a list of streaming services, both free and subscription-based.

5. Google TV
The new Google TV has been tailored to enhance every individual's specific entertainment needs. The options you get to enjoy as a viewer is limitless and this platform makes it possible for people to bring all their streaming services to one place. Right from getting trending titles on google search to organizing different media genres in your personal library, you get it all in a box.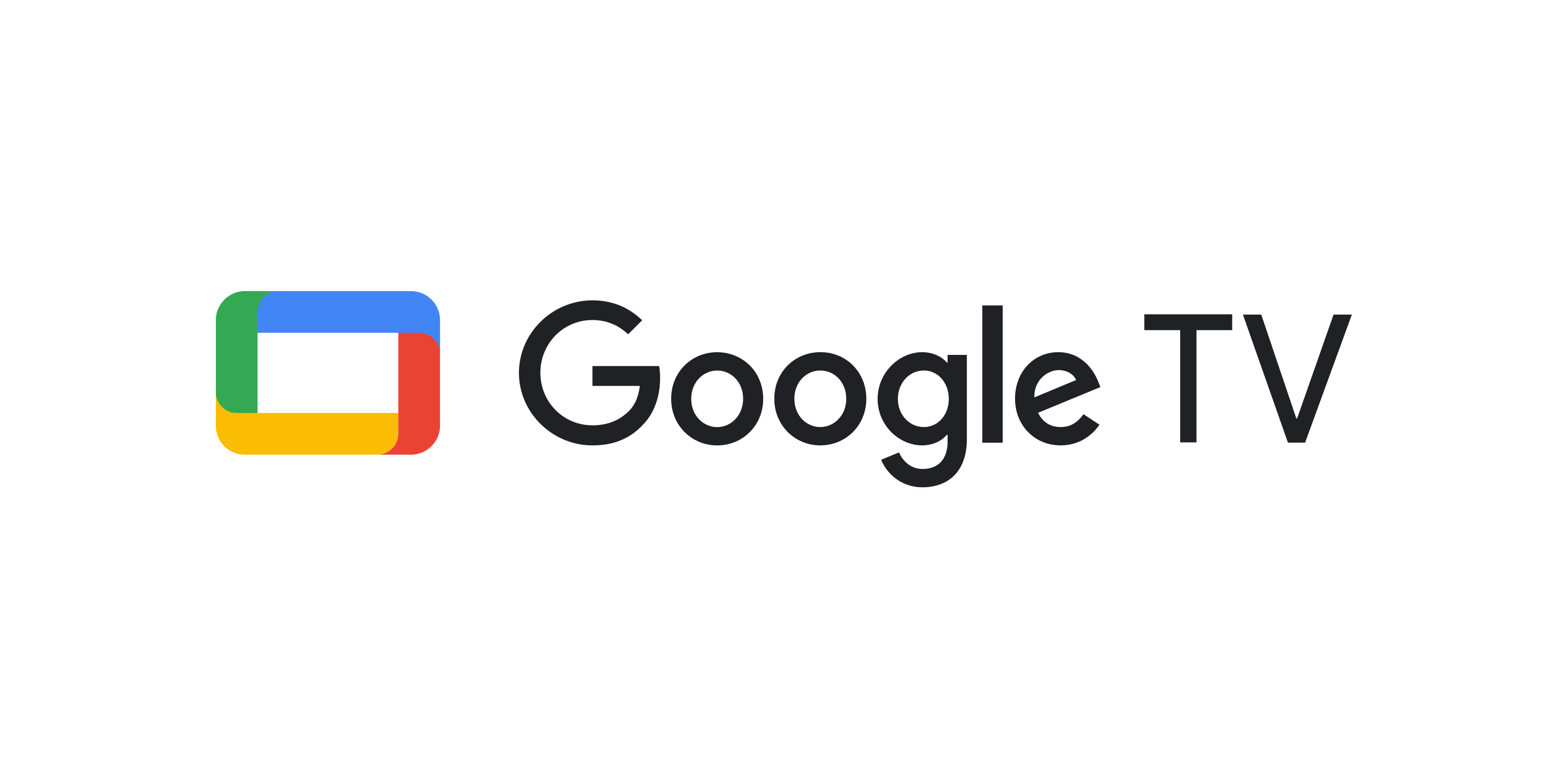 Searching on Google TV becomes easier with voice commands and it can also be integrated with the Chromecast and google enabled smart speaker.
It is surprisingly quick in terms of content loading time and could make a big difference in your life as far as entertainment is concerned.
6. Google Nest Audio
With far superior sound quality and a reasonable price tag, google nest audio has been a long-awaited successor to Google Home. The gadget looks fresher than ever and bears a close resemblance to the Nest Mini. Wrapped in fabric, it is available in different color options and can be connected through Bluetooth as well as Wi-Fi.
For optimal sound quality, the Nest is equipped with a 19mm tweeter and a 75mm woofer. It does not run-on a battery and has power adapter plugs in the back.
There are three far-field mics for hearing instructions and the device can be set up using the Google Home application. After setting up, users get access to Google Assistant to play music or answer any queries.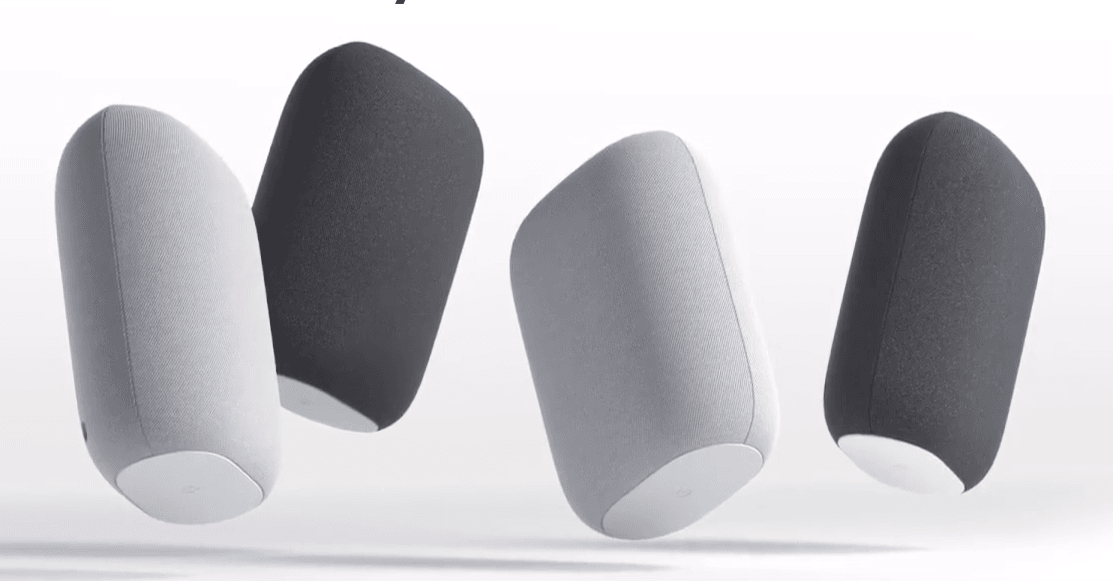 The Google Nest Audio is a brilliant piece of innovation and has certainly set a new benchmark for speakers under the INR 10,000 price tag. The sound is sharper, punchier, and equally refined for an optimal hearing experience.
Even if you are a few meters away, the device manages to understand your command and respond accordingly. The best part is, it can easily be linked to the IoT devices available at home.

7. Google Nest Thermostat
The new Nest Thermostat is now more affordable and is the ideal device for controlling your home's heating and cooling system. They are available in four colors and weigh less than 150 grams. Quite premium in looks, especially the mirror display, it has every feature that one can expect from a smart thermostat.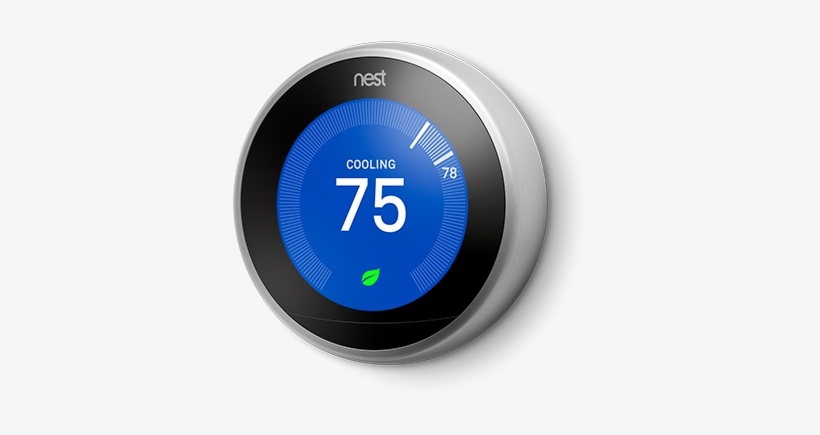 The device can be controlled through a voice assistant or your smartphone and can be easily integrated with other IoT home devices. The manual interface is equally remarkable with the touch strip for navigation and temperature adjustment. You get suggestions on ways to save energy consumption and it is compatible with almost 85 percent of HVAC systems.
So, if you are looking for an affordable, easy-to-use thermostat that is equally spectacular looking then the Nest should be your ideal choice this year.
There is plenty of product development company today that acknowledge the concept of this device and the newer version simply gets a bit smarter.
8. Google Nest Wi-Fi Router
This Wi-Fi router comes with an impressive top speed and is idiot-proof not just in terms of durability or passing the drop test. Even setting up this router is quite an easy task and users would have their mesh network up and running within 10 minutes. All you need to do is plug in the router, carefully listen and follow the given instructions to get 2200 Sq. Ft. of coverage.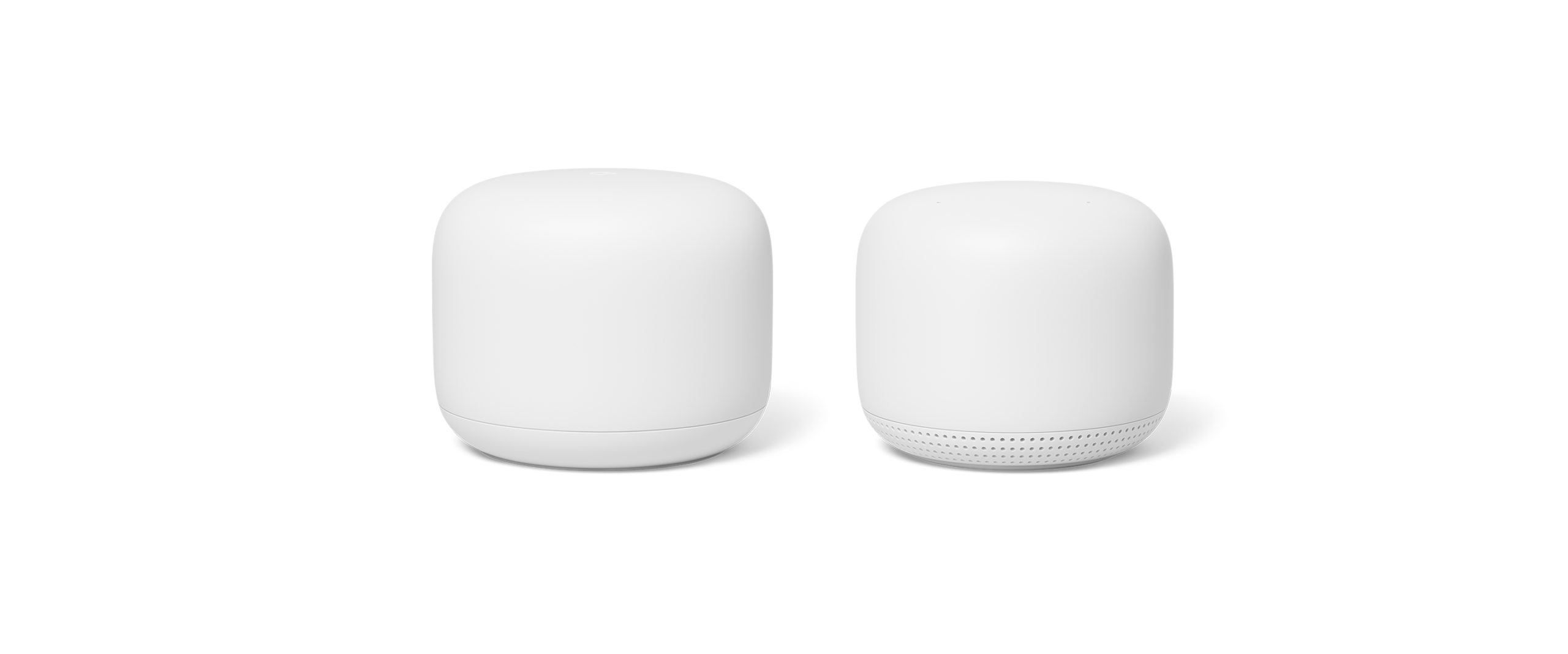 The Nest Wi-Fi blankets your entire home with a fast network, eliminating any scope for buffering. This latest generation router is also equipped with a mic and speaker with the Google Assistant to listen to your command. Whether you want to play your favorite song or hear the latest news, it is all a voice away.
Consider the Nest as your best possible option when it comes to replacing your existing router. It'll be a great upgrade if you have an already existing Google's IoT ecosystem. The Nest Wi-Fi is available in three colors of your choice and starts at a price of INR 25000.
9. Google Nest X Yale Lock
It's among the best smart locks created so far and an intelligent purchase for those who have already invested in the Nest ecosystem. The lock has been designed for users who are not comfortable with the idea of carrying their house keys everywhere. It can work through a built-in touchscreen, Google Assistant Voice commands, or the Nest mobile application.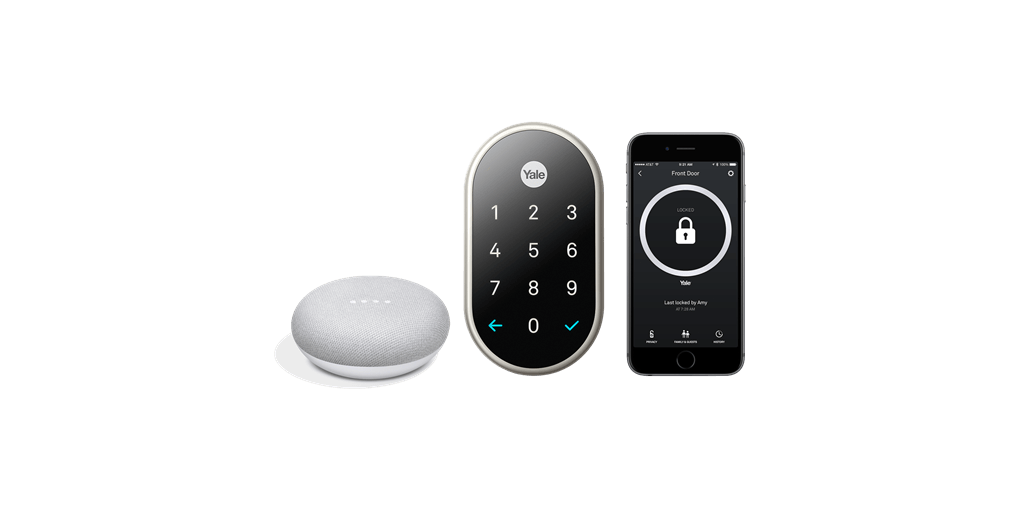 When the Nest Lock, every member of a family has an individual password to unlock. Every time the door is unlocked, an alert is sent to all users so that they are aware of all the movements in the house. It runs on AA batteries that are replaceable and users get a signal once they start running low.
This is an impressive-looking device that takes care of your home security like no other old school locks. The small front panel with a backlit keypad will fit perfectly on any door and it is completely tampered free. With its capability to manage over 20 passwords, it fits perfectly into a family of any size.
10. Google Nest Cam IQ Indoor Security Camera
You will not miss a minute of the action with the Google Nest Cam IQ Indoor Security Camera. This beautifully designed product comes with 24*7 cloud recording and face recognition.
You get a 1080-pixel video with a two-way audio system and accurate motion detection. Other than that, there are plenty of other attractive features that can be accessed through the Built-In Google Assistant.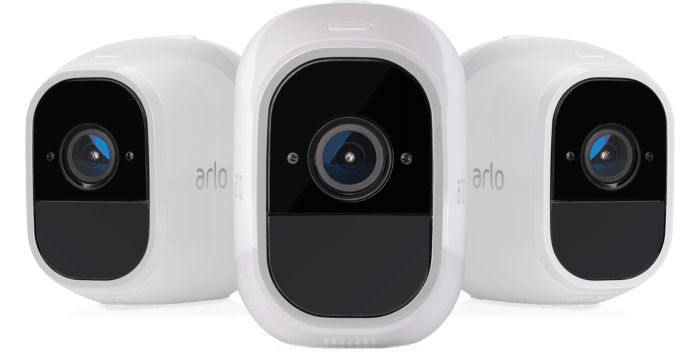 The Nest Cam IQ can be considered a small indoor camera with a subtle design element that is simple and minimalistic. Its head is dome-shaped and the camera lens is all black and round.
There is a LED light on top which lights up whenever the camera is switched on and the USB port for connection is placed at the back.
Setting up the Nest Cam is the easiest task and you do not require a DIY installation manual. Just find the appropriate place to fix it, plug it into the closest power outlet and you have it all running. There are also a few subscription services with the Nest Cam which users can avail from time to time.
11. Google Nest Hello Video Doorbell
Power-packed with features; the Nest Hello offers high resolution with 160 degrees viewing along with infra-red night vision. You can integrate with your Alexa or Google Assistant to create an ideal IoT ecosystem in your home to take care of all your security concerns. The Hello AI is capable enough to differentiate between different moving objects including vehicles, animals, or humans.
You get doorbell ring notification and person alerts on your phone that helps you not to miss out on someone important at your door even when you are not at home.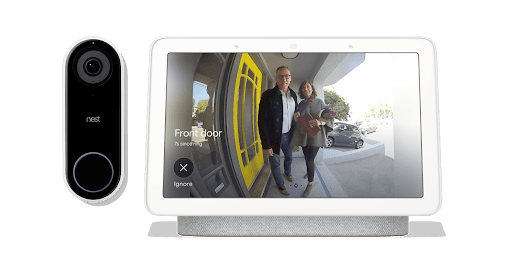 Then you have the familiar face alerts that tell you if there was someone unknown on your property and a package theft alert if someone tries stealing any parcels from your doorstep.
The Nest Hello simply puts your house in safe hands whether you are at home or on a vacation. Its HDR or High Dynamic Range feature can easily adapt to different outdoor lighting making it easier for you to recognize the faces of all the guests. This is quite an incredibly well-thought-out product that is equally easy to install.
What is a Video Streaming App & How Video Streaming Apps Work?
12. Google Pixels Buds 2
These new wireless buds by google are quite a strong performer. They really don't stick out too far from your ears and are quite comfortable to wear.
Let us not forget that this is the first earbud by Google that features Google Assistant and that makes usability a lot easier. Android users will love the design of the charging case and pairing including connecting to devices is a breeze.
Other interesting features include the dual IR proximity sensors that can detect when the buds are placed in your ears and it automatically pauses when you remove one of them out of your year.
Get In Touch : Innovative Wearable App Development Services
The adaptive sound mode can automatically adjust the volume as per the environment you are in. The wireless connection is rock solid and the reach is superb with the touch controls being equally responsive.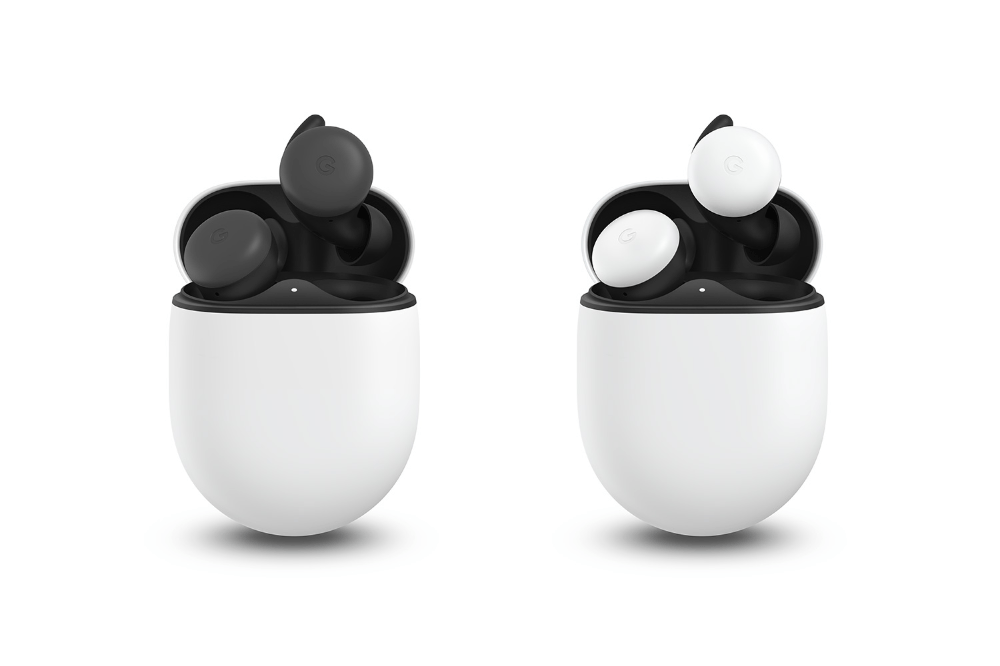 All I can say is that the new bud is quite a worthy contender and value for money. You get excellent call quality and it delivers a more refined sound experience. For the price that you pay, there aren't many options available and you will be surprised by the battery life of this product.
2022 is going to be an interesting year for any mobile application development company as there is going to be plenty of scope in the industry.
Google focuses a lot on the hardware side of the business will be releasing a plethora of products and upgrades to keep their users engaged all the time. You may have to hire dedicated developers to meet the demands of a more technology-oriented lifestyle.
Currently, there are a lot of untapped markets that Google has not explored though they do have all the data to tap their potential. Whether it is taxi rentals or food services, they have all the resources to grab a share of this application-based market.
Even a product development company for that matter will be a lot more engaged in creating innovative designs and delivering solutions that are a valuable addition.
There is also going to be a rise in demand for online presence and newer algorithms by Google will be taking the competition to another level.
Website development services need to keep themselves updated due to the deeper penetration of Artificial Intelligence in the technology market.
The 2020 pandemic has brought another new dimension to human life wherein we have started to rely more on technology than ever before. With IoT becoming an intrinsic part of every individual's life, there will be plenty of scopes involved in software product development.
A lot of new gadgets on the lines of Google Nest will be released in the coming months and most of them would feature android compatibility. These would be further followed by regular software updates to keep the competition at par.
As our lives become more and more technology-dependent during these covid19 times, and social distancing becoming the norm. It is only going to lead to many companies exploring the IT marketspace.
The healthcare industry has already witnessed the biggest boom ever in terms of technology penetration. Some of the top mobile app development companies are already seeing a steep rise in demand for a tech interface among small and mid-scale businesses.

Many of these businesses are choosing to hire mobile app developers and create an in-house team to full fill their need for an online presence.
As far as the android world is concerned, it is just going to get busier with the launch of an updated version of their existing google products. These would be more innovative in terms of additional features, design, and technical specifications.
A lot of web development companies will have to rethink their SEO strategies after google releases new algorithms to keep a check on the ongoing wrong practices in the industry.
Full-stack development services will be preferred over those that have limited capability because no solution would be restricted to a single dimension. Instead, users including clients would prefer all their solutions under a single umbrella.
If you are a web development company or a freelance android developer, there is a lot that you can grab with both your hands as far as 2022 is concerned.
It is going to be raining software and hardware with plenty of opportunities for every individual concerned. This year is going to be all about shifting towards a more tech-friendly environment. It does not really matter whether you are a company or an individual, a technological shift is imminent if you want to stay relevant.