Technology has become a boon in today's time, and if utilized properly, it can take us far beyond our constraints and imagination. Modern mobile apps, the best technological usage, are transforming our lives as a whole. Read this blog to know more about how much does it cost to make a news app like Inshorts?
The popularity of smartphones among millions of population has increased their utility in this modernized world. Be it about traveling from one place to the other or knowing the latest news; a mobile application can do wonders for your business.
Gone are the days when people wake up in the morning and wait for the newspaper to get the latest news. Now, news app like Inshorts has made it easier for people to get the latest news with just a tap.
Moreover, with the increased political drama and celebrity gossip, every person wants to remain updated about the current news and events happening. This has further raised the demand for mobile app development companies where professionals develop amazing news applications.
Among all, news app like Inshorts is gaining huge popularity, and more people are planning to develop such an app. If you also want to develop an Inshorts like news app, this blog is right for you. So, let's get a deeper insight into the Inshorts app and how much it costs to develop such a news application.
What is Inshorts?
Launched in 2013, Inshorts is a digital news app that shows a collection of the latest news from multiple national and international sources. The application displays the information in just 60 words or less to help users get an insight into the current news. The content displayed on the application is personalized in both Hindi and English languages.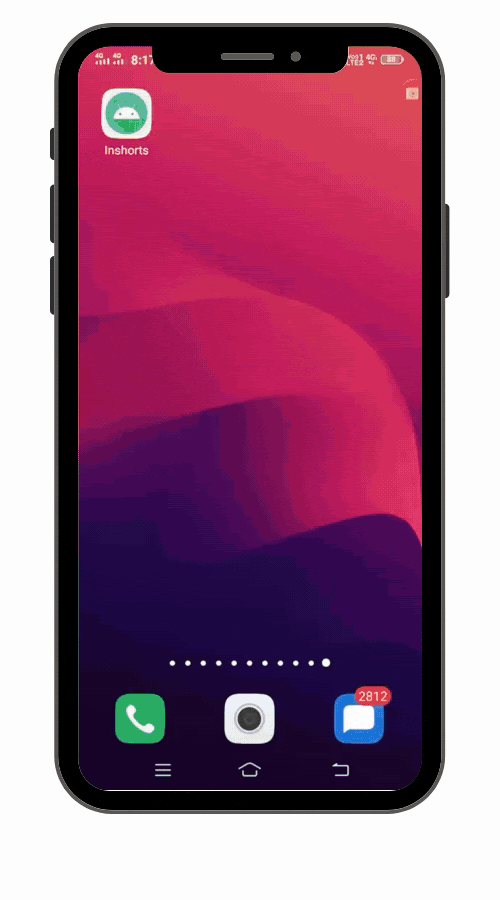 The news summary contains only facts and headlines in a readable format. Right from a hot Bollywood gossip to an ongoing pandemic situation, the application covers every important piece of news in a presentable way.
Current Market Scenario of Inshorts
An app like Inshorts is one of the high-rated news applications of today's time. In 2019, the application earned a profit of around $10 million, and the software development company professionals and other experts have predicted that such an application will earn huge profit in the coming time.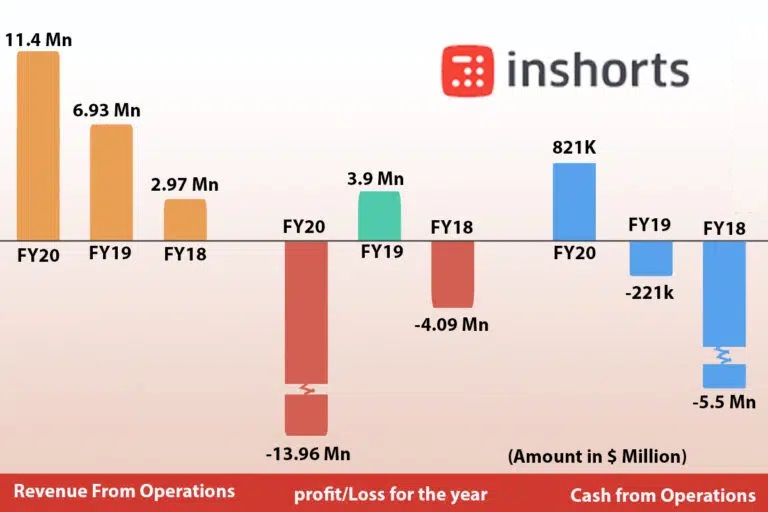 According to research, Inshorts has around 300 ad clients, and every month ten new clients get added to the list like Myntra, Netflix, and more. The ever-rising demand and convenience that mobile news applications offer have urged businesses to develop such applications. Well, coming up with an app like Inshorts isn't a big deal, but including the right features and functionalities is.
Major Features of A News App Like Inshorts
Features can either make or break your application's success. So, be very careful while developing a news app like Inshorts. Although there are numerous news applications available, the following features can make it stand out from the rest.
The application is divided into two different panels, i.e. user and admin.
User Panel of News App Like Inshorts
#1. Sign-In/Sign-Up
The feature enables the users to register by entering their email or phone number. By registering into a news app, users can access the latest news and events.
#2. User Profile
After registering into an application, users can insert their personal information such as name, date of birth, hobbies, preferences, and more to complete their profile.
#3. Pop-Up Notifications
Pop-up notification features are really helpful to help app users remain updated about current events and news. So, don't forget to include this feature while developing an app like Inshorts.
#4. Search Option
Using this feature, the users can easily search for particular news or information by entering the relevant keyword.
#5. Real-Time News
A lot of people prefer to remain updated with the latest news and statistics. So, this feature of an application keeps on refreshing and displaying the latest news and events.
#6. Advanced Filters
This is an advanced feature of a news app that uses smart filtering to categorize news like local events, international, business news, lifestyle, etc.
#7. Share News
Users can easily share a piece of important news or article over multiple social media platforms like Twitter, Facebook, or Instagram.
#8. Media Compatibility
Simply displaying news isn't enough to attract the users' attention. To achieve the same, you have to include some images, videos, and gimmicks to attract people and keep them stick stuck to your news app.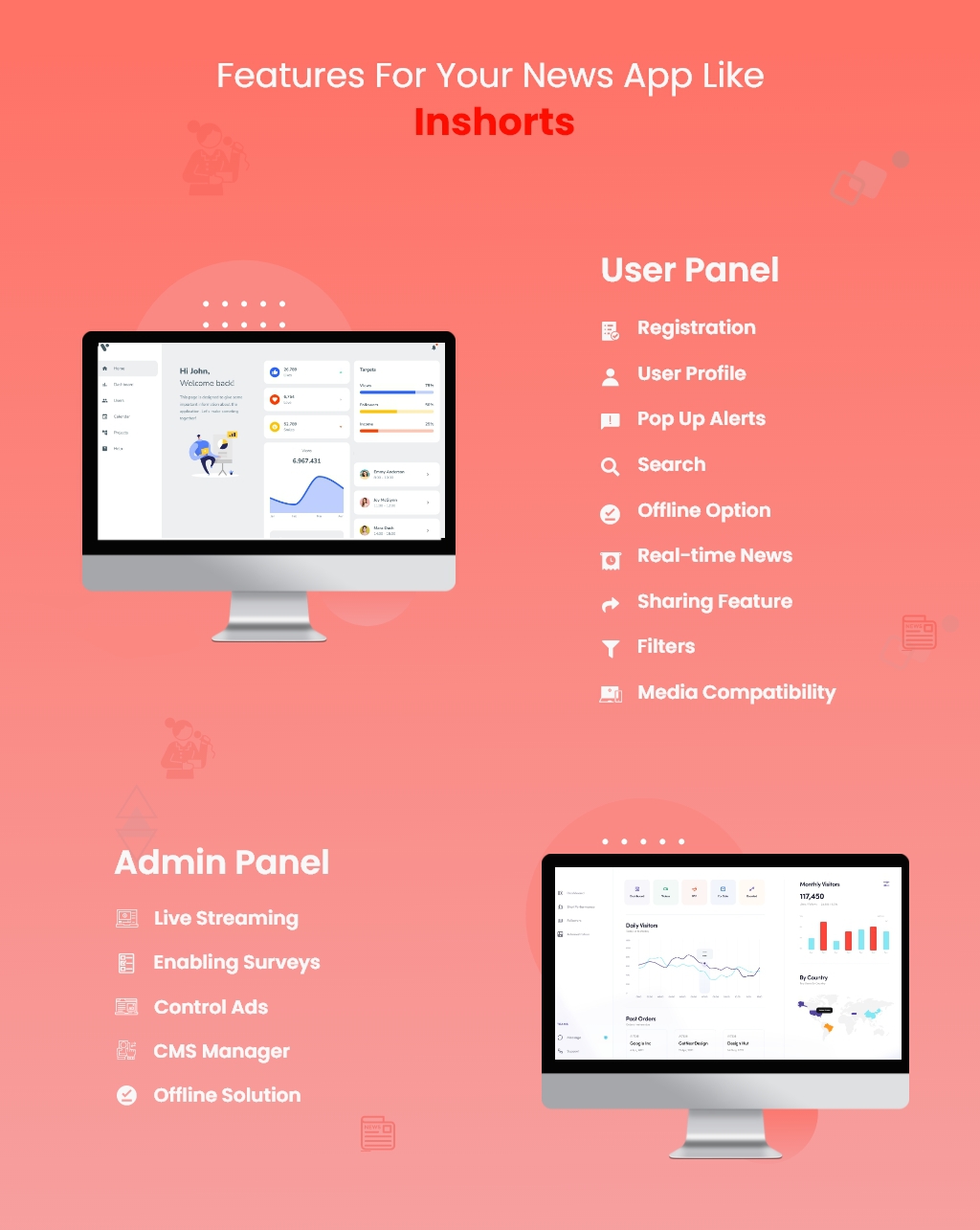 Admin Panel Of News App Like Inshorts
#1. Login 
Be it a user or an admin, the first step to access an application is signing into the news app. After that, you can simply use the credentials provided by the mobile app developers and sign in as an admin.
#2. Add Content
Quality content is the heart of any application. So, whatever content you add to your news app, must be of good quality and provoke users' interest.
#3. Push Notifications
This feature is a crucial component of news mobile app development. Including this feature will increase user retention by sending important updates regarding entertainment, news, and offers.
#4. Live Streaming
This feature enables the admin to transmit real-time stories in the news application, which further increases an app's worth.
#5. Enabling Surveys
Users' opinion matters a lot when it comes to achieving business success and excellence. In that case, enabling surveys would be of great help. This allows the admin to get users' perspectives about ongoing trends and particular news or event.

#6. Control Ads
The admin can easily monitor the ongoing and upcoming ads to measure applications performance. Not every app has this feature, so you can ask the software development company experts to enable this feature into your Inshorts like the app.
#7. CMS Manager
To control all the posted content, be it a piece of news, article, or blog, this CMS manager feature comes as a handy option. You can easily manage all the activities and insights at once using it.
#8. Offline Solution
This is one of the amazing features of a news app through which an admin allows the users to access the app even when there is low data connectivity.
How To Develop A News App Like Inshorts?
The news app development procedure should be straightforward and well-defined so that you can make it stand out among your competitors. Here is the list of some fundamentals suggested by the enterprise mobile app development company experts that will also decide the cost to develop a mobile app and its success in the coming time.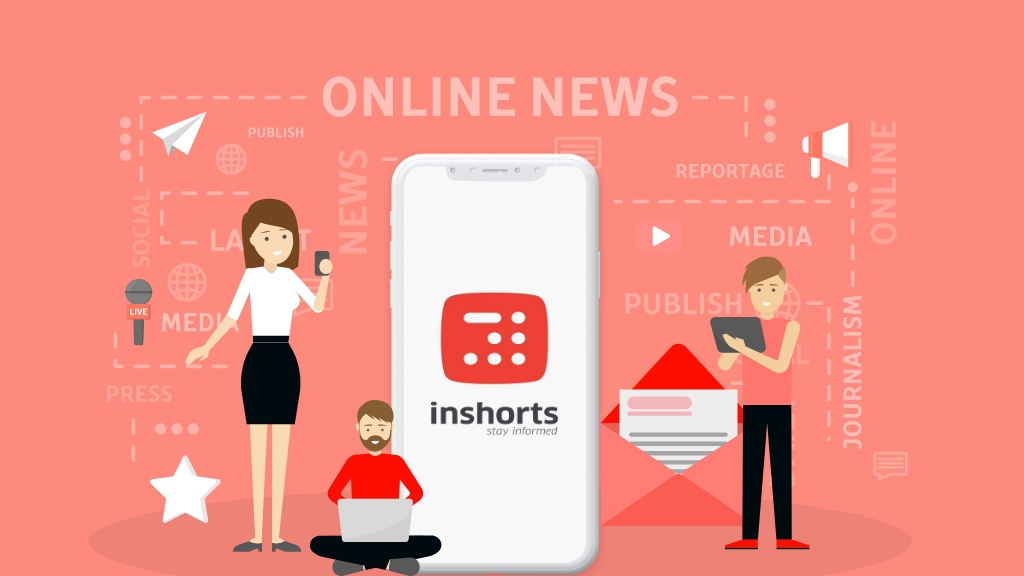 Step 1 – Focus on Business Idea & Requirements
The foremost step is to identify what type of news app you want, i.e., news aggregator or news app portal.  A news aggregator app like Inshorts covers numerous episodes happening worldwide. The users mostly prefer this type of app as it offers useful news insight to the users.
So, to make your app more successful and grab the users' interest, you can add some news categories into your app like –
Political events
Weather conditions
Local events
Political events
Music festival or Bollywood events
Crime reports
Next, a news app portal is useful for people who already own some social media platforms. So, in this type of mobile app development, owners can develop the latest technologies to develop an upgraded app version of existing work.
Step 2 – Implement A Monetization Strategy
Nobody loves to have a news app that brings in zero earnings. Right? So, implement a working monetization strategy to gain better users' insight and bring in high business profit. For that, you can start with –
#1. Freemium Model
Using this model, you can offer a clipped experience in free mode and let your users gain an amazing news app experience. In this type of news app strategy, you can also remove ads with a paid version.
#2. In-App Advertising
This monetization is a go-to option for multiple businesses. However, this strategy should be handled carefully as some advertisements can ruin the user experience, which results in news app uninstallation.
#3. Promotional Events
You can opt for this monetization strategy if you receive a good response from your potential news app users. Then, using it, you can organize events like debates on social issues and grab the users' attention in just a glance.
Every model has its own set of mobile app development cost. So, the model you choose will reflect the cost of developing a news app like Inshorts.

Step 3 – Hire Mobile App Development Company
To develop a professional news app like Inshorts, hiring Android or iOS app development company professionals is advisable. The team will be included of following experts –
Project Manager
Business Analyst
UI/UX Designers
iOS Developers
QA Experts
Android Developers
Whatever organization you choose for mobile app development, make sure to check their portfolio and experience.
Step 4 – Understand Different Stages of Development
Once everything is cleared, get your hands into the news mobile app development process. A typical process of news app development includes –
Listing requirements stating the feature kit
Writing clear and comprehensible code
Creating prototypes including wireframes
Paying attention to application design
So, this is a step-by-step process to create a successful news chat app like Inshorts. Now that the complete process is revealed, it is your turn to step into the mobile app development process.
Even the professionals of iOS and android app development companies utilize the same steps, so be very careful with it. Every step plays a huge role in defining the cost of news app development.
What Are The Factors That Affect News App Development Cost?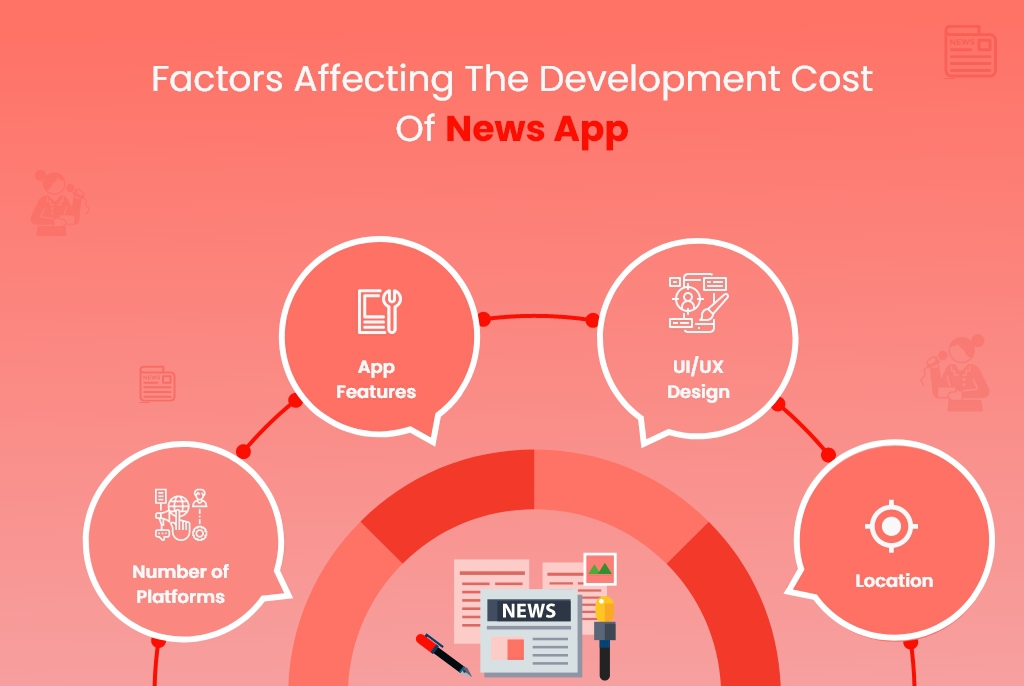 Well, every factor involved in news mobile app development affects the cost, but some of the common ones are.
1. Features
An application with basic features and functionalities will not cost much as compared to a news app with advanced features. However, the more features you will include in your application, the higher the app development cost will be.
2. Development Platform
Another major factor affecting cost is the development platform utilized during news app development. So, the application developed on the iOS platform will cost less than Android as there are few devices to be tested upon. For more help, you can consult the software development company professionals.
3. Tech Stack & Resources
Next, the tech stack, modern tools, and technologies involved in the development process of news apps greatly influence its cost. Besides this, the development team involved in the mobile app development process greatly influences the cost.
So, whenever you consult an organization, don't forget to ask them the cost to hire a software developer.
4. App Design
An application design can either make or break an app's success. So, apart from focusing on the development process, focus on news app design as well. Make sure to keep the UX/UI simple yet attractive. Doing so will help you grab the users' attention at first glance and results in better in-app engagement and high ROI.
5. Time Required
Finally, coming to the last yet obvious factor is the time involved in news mobile app development. The more time professionals spend on your mobile app, the higher will be the cost. So, if you are running short of budget, keep the app simple yet intriguing. Then, rest, you can go for some advanced features.

Want To Develop A News App Like Inshorts? Here's the Solution!
News is something that connects people of all age groups, and with the advancement in tools and technologies, news app development has gained immense popularity. Inshorts is the ultimate news app for busy people who do not get enough time to wait for the newspaper to know the latest news and updates.
This famous app is developed by a mobile app development company that offers a great user experience by offering timely news worldwide. As a result, if you are planning to develop such an app, there are myriad opportunities for businesses.
So first, think of some unique news app idea and then hire a mobile app developer to turn your business idea into reality. The professionals will help you craft a successful app that will grab the users' attention and bring in huge profit and ROI. So do not delay anymore and get a news app developed right away.