Nobody likes to stand in the long queues especially outside the waiting hall of your doctor's chamber. The longer you wait the more you start to feel frustrated and annoyed. But, this is the picture which was experienced by the people a few years ago but now things are getting changed with the help of doctor appointment app development services. This has literally changed the things required drastically and the industry of mobile application development in the Healthcare industry is literally booming quite exceptionally giving the best of results not only to the one who is using it but also in the business purpose as well.
Is Healthcare Application Worthy Enough?
The rise of Healthcare application has literally changed and helped people quiet amazingly as it helps them saves a lot of time. This is the reason why there are a number of business owners thinking about investing in this application development services with which they can improve the state of healthcare and medical industry quite significantly. It is important that you also take a look at some of the important stats related to it so that you can have a clear idea about how it is going to benefit you by investing in this respective industry.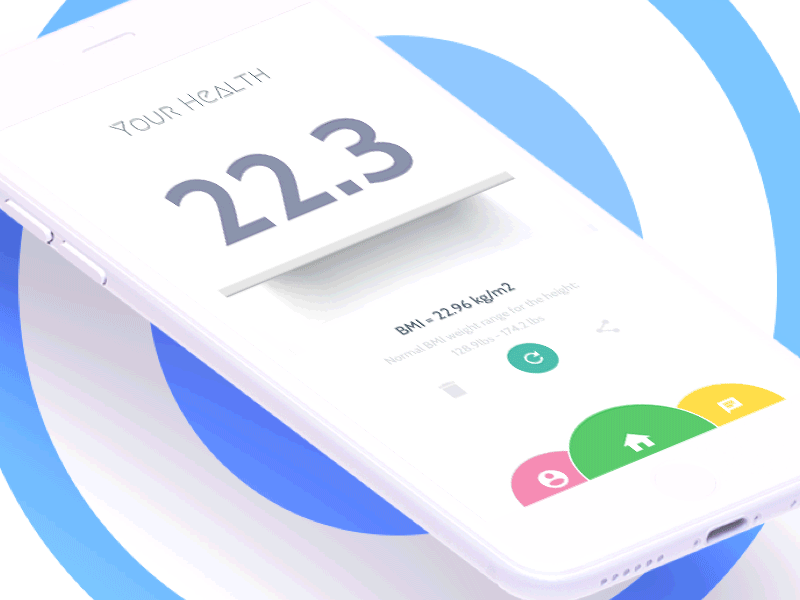 It has been seen that the healthcare industry has been quite a significant contributor which exclusively estimated to cross the figure of USD 60 billion in the year 2020. It's a significant effort which indicates how this Healthcare application service is going to help worldwide and give you the right push. Android is certainly leading when it comes to investing in mobile health platform and it has been seen the results are quite amazing.
So, according to the latest trend, it is quite obvious that there is no way you must think twice before taking a step back from health application development services. If you are still not convinced then, we will help you with a few of the reasons which will certainly make it easier for you to go ahead with your decision as it will certainly be a great move for the future.
Ideal For Remote Areas
Today, the era of the smartphone is at its peak and there is no way one cannot reach even the farthest of corners in the world with the help of it. So, the Healthcare services can also make the best benefit out of it as the on demand app development services will help them get the appointment with their specialist doctors and it will also make easier for them to get the medicines online which takes a lot of time away from them to travel far away hospital for their respective needs. Not only this, but it will also help you avail the right advice and tips related to your healthcare-related issues which can certainly make a lot of difference in getting better.
Perfect For Doctors And Staff
The biggest benefit of Healthcare application will certainly be in favor of doctors and the medical staff associated with the different hospitals. It will make it easier for doctors to get updated with the health conditions of their specific patients. According to a study it has been seen that more than 90% of the doctors considered that health application development is certainly a great move because it helps in the enhancement of patient health quite significantly. More than 80% of general physicians are exclusively using technology to help patients with their needs.
Read the blog- Top Trending Medical Application
With this move, the prescriptions are also becoming digitalized and it can be accessed anytime and from anywhere around the world. Not only this, but you can also save your reports in the application which makes it easier for the doctors to check that and help you with the best of solutions in the quickest possible time. So, it will certainly get things done quicker and it will help one get rid of the medical issues in no time.
Great For Patients
With the help of Healthcare application development services, patients will certainly be the ones who will be benefited the most. It will bring in attributes like checking the test reports online, getting the medicines purchased, continuously connecting with the doctor, getting different medical advice which can certainly help them get rid of the trouble in the quickest possible time. So, they're having a doctor in the pocket itself which can certainly prove to be a big difference in the coming time.
Infusion Of Internet Of Things
With the help of IoT technology, it will also streamline the entire process of medicine delivery app development services which is going to benefit patients acquired significantly. Not only this, but it will also make the entire management of resources easy and allow one to record the different stuff and report without any kind of system issue at all.
New Business Opportunities
With the rise of Healthcare app development services, not only doctors and patients will be benefited but business opportunities will also come in a long way. Yes, the medical professional will no longer have to use outdated technology while getting one treated with their needs of health care services. They will be using mobile applications instead. There are a number of people around the world who are downloading these applications for a wide range of purposes in the form of weight reduction, pregnancy care, and more. Thus, it shows how many opportunities it brings in the process and exclusively brings out the ways to earn more.

Many More Benefits of Medical App
The introduction of healthcare applications will also help you get the expenses reduced to your medical bills.
The chances of any wrongdoing or mistakes get a lot more reduced.
One can get the payment done with ease.
It will help you monitor your medical profile without much of a hassle.
It will also bring a lot of opportunities to enhance the brand value of a specific business.
Final Words 
So, this shows why you must hire health app developers right away as it is perfect for you to invest in for your startup business. It is certainly getting benefits all around in the process and helping people with excellent medical facilities. In the coming time, it will certainly get online and will help you jump ahead from your rivals.