As technology evolves, there are quick changes in Android app development trends. Some of the major trends in Android application development for 2023 will be discussed in this blog. The popularity of 5G networks, developments in AI and machine learning, and the rising value of user security and privacy are a few of them.
According to Statista, there are 2.68 million Android applications accessible in the Google Play Store. Also, the total revenue will grow by 7.77% per year (CAGR from 2022-2026) with a market value of US $614.40 billion in 2026.
Whether you are an Android app developer, business owner, or ardent Android user, these trends will affect the future of Android applications in creative and interesting ways.
In this blog, we will explore the top Android app development trends to look out for in 2023.
Discover Android App Development Trends For 2023
As new technology and trends appear every year, the creation of Android applications is continually changing. Several changes that will affect how we develop and utilize Android apps are expected for 2023.
1. Rise of 5G Technology    
You may have heard the buzz around 5G technology. It's big news for mobile app developers! The next-generation mobile network, 5G, offers super-fast speeds and low latency. It can also handle multiple connected devices.
Statista reported that the estimated total number of 5G subscriptions in 2023 will be 1.9 billion. By 2024, 2.8 billion 5G subscribers are anticipated, and 5.9 million by 2027. Some of the android development company have even gone one step further and launched 5G-capable devices.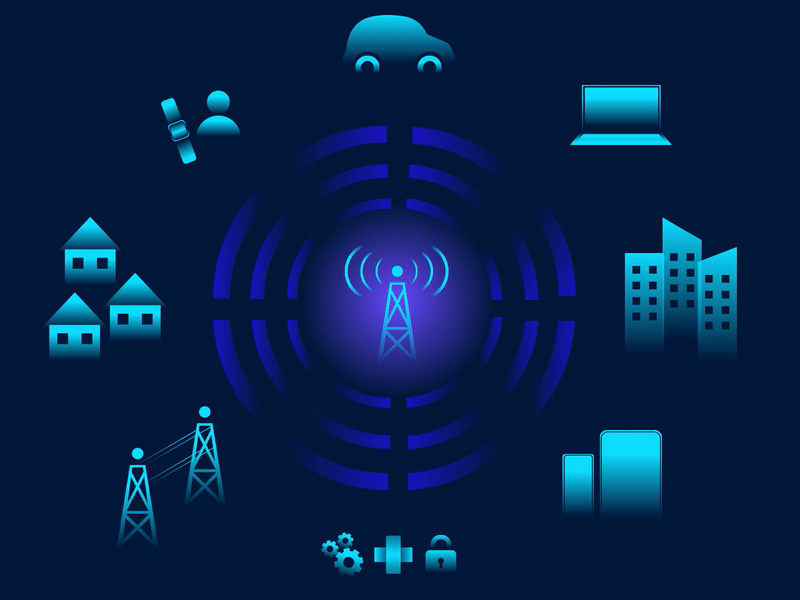 What is the main reason behind this high level of adoption? This is mainly due to the speed and efficiency with which the network connects. The network is 100x faster and the latency has been reduced from 50 milliseconds to just 1 millisecond.
The network will be utilized to improve app functionality and make use of new capabilities including quicker data transfers, improved live streaming, and augmented and virtual realities.
With 5G, mobile apps will run faster and include more features, according to developers. You must hire android app developers who must take advantage of 5G capabilities to build awesome apps that maximize this new technology.
2. Blockchain Technology
Blockchain technology has the power to change the world forever. This cutting-edge technology has many benefits, such as speed, transparency, and privacy. Blockchain technology is used in many Android applications. One of these is to create decentralized applications. To store data and complete transactions, these applications employ blockchains like Ethereum and others.
As privacy concerns increase, blockchain technology is anticipated to gain in favor. By 2026, it is anticipated that the blockchain technology industry will be worth $52.5 billion. Blockchain technology is used in healthcare, financial services, and payments.

3. Instant Apps
These days, instant apps android app development trends are getting very popular because they give users the ability to access content immediately. The user no longer has to wait until the app is downloaded and installed to access a feature. They can access the information they need instantly, even if they don't use it. This saves time and effort.

The Instant Apps also allow users to save time by using the app before they install it. This is important because some apps can be as large as 1Gb and you need to think twice about installing them. You don't want to spend your valuable data on applications that fall short of your expectations.
Instant Apps can also be beneficial to app developers and mobile application development company, as they provide a way to reach more users by providing an easy-to-use interface for them to access the app's features.
Instant applications are a fantastic method to showcase your offerings to users. Think of it like a movie trailer that will draw a sizable crowd. You have to think about utilizing quick apps this year.
4. Use of AI & ML in eCommerce   
The eCommerce landscape will soon be reshaped by the $6.3 trillion expected in sales this year. The statistics are encouraging, but they also signal fierce competition because every online retailer will want to maximize their profit.
To stand out from the crowd and create a niche, you need to have an android app development services provider with expertise and the right technology. You need to employ machine learning and artificial intelligence in your eCommerce business to increase efficiency.
Your eCommerce app can automate redundant processes and personalize user experiences by incorporating AI and machine learning. The data you gather may be used to boost sales and entice visitors to your website again.
The use of machine learning Android app development trends may be utilized to forecast results. AI, machine learning, and other technologies can help eCommerce shops operate more effectively and generate more sales. .
5. Improved Chatbots  
Chatbots have been used by businesses to automate customer service in Android apps for the past few years. They have not yet seen any success. Most users believe that Chatbots are lacking in human interaction. Anyone who is experienced can tell if the person on the other side of the line is a Chatbot or human because they speak in a manner that a real assistant would not. Most people do not trust them.
ChatGPT API is set to change the way we think about Chatbots. This API, developed by OpenAI answers human questions in a way that they can relate to and understand. It's so powerful, you don't even realize that it is a computer speaking.
Given ChatGPT's success, you ought to start incorporating the technology into your Android app. Your chatbots would gain popularity, and you would have better customer service.
6. Augmented Reality and Virtual Reality
Augmented Reality and Virtual Reality are also changing the landscape of mobile app development. AR overlays virtual elements on the real world to enhance user experiences. Additionally, it allows for interactive games and virtual try-ons for buying. Virtual teaching and enjoyment are made possible by VR technology, which completely immerses the user in a virtual world.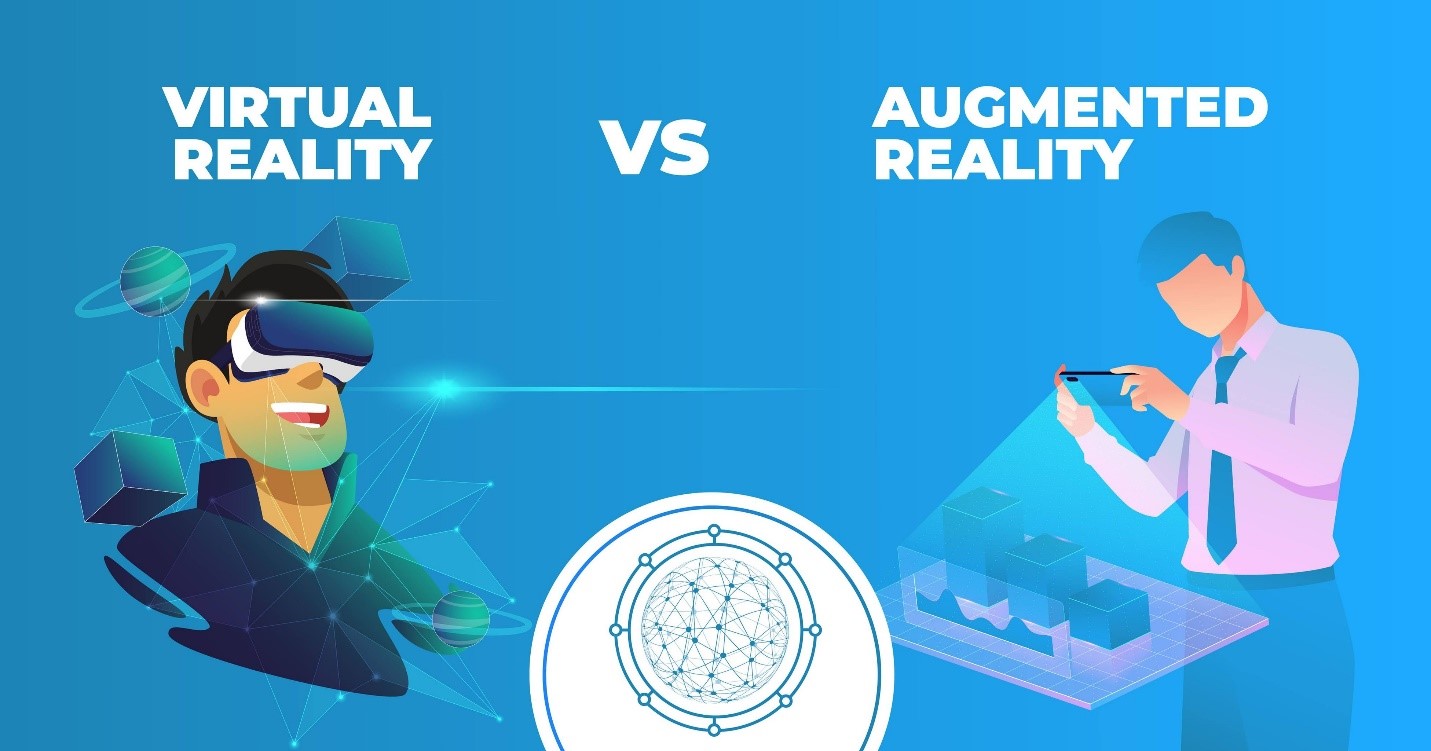 We can observe businesses utilizing AR and VR technologies in daily life to improve the customer experience. IKEA, for example, uses AR technology to let users visualize the furniture in their homes before purchasing it. Lenskart has a virtual try-on feature that allows users to preview the appearance of glasses before purchasing them.
7. Beacon Technology
This is one of the most popular Android app development trends. Ever wondered how certain apps can know your location and offer personalized experiences based upon it? Answer: beacon technology. Beacons, which are Bluetooth devices of varying sizes that transmit signals to your phone when you get close by, are the answer. This opens up an entirely new world of location-based interactions and services.
Beacons help you attract more customers by detecting potential clients near your store. When someone enters a lot to park, Beacons can identify their app and send them notifications about discounts or personalized offers.
It increases the chances of the person purchasing from the store. Contactless marketing via Beacons is more personal than traditional marketing channels and can increase the likelihood of a sale.

8. IoT App Integration  
The Internet of Things (or IoT) is not a new concept. Connecting everyday devices to the Internet is what makes them smart. It has become an essential part of our everyday life, as we rely on many devices that must all be connected to the Internet. The app for IoT has also been boosted by the growing use of mobile devices across various industries and sectors.
Guess what? App developers are using this technology into their mobile applications. As a result, you can easily use a single app to monitor and operate your IoT devices from your smartphone. Statista estimates that the revenue generated by IoT technology will reach $1.6 trillion in 2025. This shows that this area has a great deal of potential.
In 2023, the global IoT industry is expected to reach $318 Billion. Around $226 billion of that total is expected to come from mobile apps and software. This represents a 58% increase from 2020 to 2023.
You can use mobile apps to adjust the thermostat in your home from another location, lock and unlock your front doors, or connect with home security systems. Connecting home appliances like refrigerators is possible with mobile apps.
IoT-focused smartphone apps are anticipated to soar in 2023. Keep an eye on markets for smart gadgets, autos, and home appliances. Exciting advancements are anticipated in these markets.
9. Apps for Foldable devices
Have you noticed the innovative folding tablets and smartphones? These devices are gaining in popularity as they offer a large screen when required and can be folded easily for convenience. In 2023, the user demand will drive mobile app development of foldable devices. According to research by International Data Corporation, 48.1 million foldable gadgets worth $42 billion will be deployed globally by 2027.
In the US, Samsung Galaxy Fold and Motorola's folding RAZR were launched in 2019. In the next year, mobile development will become more advanced due to the demand for smartphones. It is possible to optimize and develop your own android app for foldable devices.
When planning your mobile application development strategy, make sure that your app works smoothly on foldable gadgets, giving the user a better experience. It can still be a challenge for mobile app developers in 2023. This innovation could be the future of mobile app development.
10. On-Demand App Development
On-demand app development is the process of creating mobile applications to address urgent or real-time needs. Users of these apps get immediate access to goods or services whenever they require them. On-demand apps can include ride-sharing apps like Uber or Lyft or food delivery services, like Uber Eats.
People began to rely on apps for food and grocery delivery after the lockdown. The two apps grew rapidly and have been among the fastest growing over the years. No matter if we are back to our normal lives, our dependency on these apps continues to grow.
We may order meals and other products using these applications, and they will be delivered straight to our door. By 2029, the market for food delivery apps is expected to reach $320 billion. The data indicates that the organization is going to focus on revenue-generating apps in the future, and will develop many of them.
On-demand android app development trends will continue to be popular in the future, and they will have new options and features. In the future, the on demand app development will be focused on creating intuitive user interfaces, robust systems and efficient logistics in order to ensure smooth service delivery.
11. Predictive Analysis
Predictive analytics has long been a crucial element in the creation of mobile apps. Let's look at Netflix and Amazon to see how this functions. Netflix uses predictive analytics based on a user's viewing habits to suggest movies and TV series. To personalize its product recommendations, Amazon uses predictive analytics.
In 2023, the use of predictive analytics in app development will increase. Predictive analytics will likely have an effect in two important areas. Also, Android 10 has found a lot of privacy issues, so the Android 12 version has been introduced. introduces a number of significant privacy and security updates.
Enterprises may utilize predictive analytics to examine data gathered from app developers over the course of the app's lifespan. Focus shifts away from dealing with unanticipated problems and toward bringing about improvements and innovations.
Businesses may forecast users' activities and tailor their experience within the app using the data they get from mobile app users. Predictive analytics will be incorporated into apps, and these changes in Android app development trends will be significant.
12. Mobile Learning
The future of education will involve mobile learning, which has gained a lot of popularity. With a Compound Annual Growth Rate (CAGR) of 21.45% from 2020 to 2025, it is anticipated that the market for mobile learning will be worth $58.50 billion by 2025.
For several reasons, mobile learning is becoming more and more popular. It is available because you may access instructional materials whenever and wherever you choose.
Through features like 360-degree and constant feedback, mobile learning also provides engaging and dynamic learning. As a result, learning becomes more engaging and enjoyable for students. This is an ideal moment to create a mobile solution due to the increased demand for learning-related mobile apps and the advantages they may provide.
If you have an original concept or want to build a platform for mobile learning to teach your staff, you should get in contact with the best android app development company in the creation of educational applications. They can make your idea a reality and provide an app that will benefit your business.

13. Declarative Programming
Declarative programming has many benefits for mobile app development. The procedure is made simpler, and productivity is raised. Less code may be used to provide the same purpose. As a result, there is less potential for errors. In the future, reading, comprehending, and maintaining the code will be simpler as a result.
Instead of writing detailed instructions, we simply define the final goal of the app or the desired state and then let the frameworks and tools do the actual coding. It's almost like telling the computer exactly what we want and it will figure out how to get it done. We expect its popularity to grow in the next year based on what it offers.
Wrapping up!!
We've examined the top Android App Development Trends for 2023. It's evident that staying on top of emerging technologies is essential to create successful and engaging applications. The mobile app landscape is changing rapidly. From instant apps to gamification and 5G networks, it's all about staying up-to-date on the latest technologies.
Therefore, you can contact one of the top android app development companies that will help you to stay on top of the game and make your app idea a reality. They must have expertise in mobile application development and are committed to providing high-quality, innovative solutions. This will help you to create an app that uses the latest technologies and Android app development trends to achieve your business objectives.
Frequently Asked Questions
1. How Much Does it Cost To Hire Android App Developers?
The cost to hire Android app developers varies widely based on factors such as location, experience, complexity of the app, and the development model. On average, rates can range from $15 to $25 per hour. Offshore developers may cost less, while experienced professionals or agencies might charge more.
2. How Much Does It Cost To Develop A Mobile App?
The cost to develop A mobile app varies widely depending on factors such as complexity, features, platform, design, and development team. Basic apps can start around $10,000-$15,000, while more complex ones can range from $25,000 or more.
3. How to Develop an Android App?
To develop an Android app, follow these steps:
Idea & Planning
Design UI/UX
Choose Tech Stack
Code & Develop
Test & Debug
Optimize Performance
Publish