Employee evaluation is a key element of any good HR strategy. How can you assess employees in a comprehensive manner and obtain reliable results?
360-degree feedback assessments are also called 360-degree reviews of employees, 360-degree performance reviews, or 360 Degree Feedback Software. They are one of the most efficient solutions.
You can get feedback from the employee's inner circle, including their supervisor, peers, and coworkers. You can then define strengths and areas of improvement for employees from different perspectives and determine if these match their job requirements.
In the past, managers had to interview each employee personally to collect 360-degree feedback. This was a time-consuming process. You can now speed up the process by using tools that automatically collect feedback from your team members, subordinates, and supervisors.
It can be difficult to find the best 360-degree tool. The most well-liked 360 degree feedback programs are listed below.  Continue reading to find out how to select the right solution for you.
List of 20 best 360 Degree Feedback Software

1. Trakstar
Trakstar, the leading platform for talent development in HR, is trusted by thousands of companies. It is trusted by thousands of companies including Forbes, State Farm Pepsico Guitar Center, Guitar Center, and more.
Trakstar, a 360 Degree Feedback Software, enables conversations that result in change, engagement, and retention. It provides meaningful feedback to employees who are growth-oriented, managers, and workplaces.
The 360-review process is simple but powerful. The highlights include automated questions, templates, and anonymous mode.
Trakstar is integrated with ADP BambooHR Paylocity Namely, SFTP Integrations Ramco UKG Pro Slack Okta Quickbooks Salesforce Zoom Google Calendar.
| Starting Price | Free version | Free trial | Support | Customer Ratings | Training |
| --- | --- | --- | --- | --- | --- |
|  $4370/Year | No | Yes | Yes | 4.4 | Yes |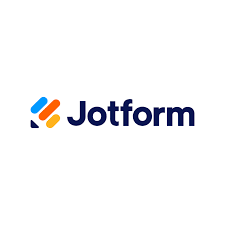 2. Jotform
Jotform, another 360-degree software, gives you access to more than 70 employee survey templates. These may be utilised for a variety of tasks, including ESAT, reviews, self-evaluations, and work-life balance. The intuitive form creator makes it easy to collect complete employee feedback from onboarding through the exit.
It has a native reporting tool that allows you to create reports that compile feedback from multiple teams into one place. The program lets you construct 360-degree feedback surveys and questionnaires using drag-and-drop technology. It creates single-page and multi-page forms. It provides 50+ employee feedback templates.
It supports GA form tracking, SSL certificate, and skip logic. Recaptcha and SSL certificates are used to improve form security. The 360-degree feedback survey is sent via email with a link.
| Starting Price | Free version | Free trial | Support | Customer Ratings | Training |
| --- | --- | --- | --- | --- | --- |
| | Yes | Yes | Yes | 4.6 | Yes |

3. SpiderGap
Spidergap, a 360 Degree Feedback Software that is well-known for its 360-degree feedback collection online, allows you to collect this information. You can easily and quickly run evaluations with the help of quality questionnaires and templates.
The customizing choices are very broad. You can create your own questionnaire, add a logo, or modify templates to suit your needs. Employees have more freedom and can choose the partners they want to use for their 360-degree evaluation.
Spidergap lets you download detailed reports as PDF files. Assessment results help employees focus on the areas they need to improve and are not overwhelming with numbers and graphs.
| Starting Price | Free version | Free trial | Support | Customer Ratings | Training |
| --- | --- | --- | --- | --- | --- |
| $99.00/Month | No | Yes | Yes | 4.8 | Yes |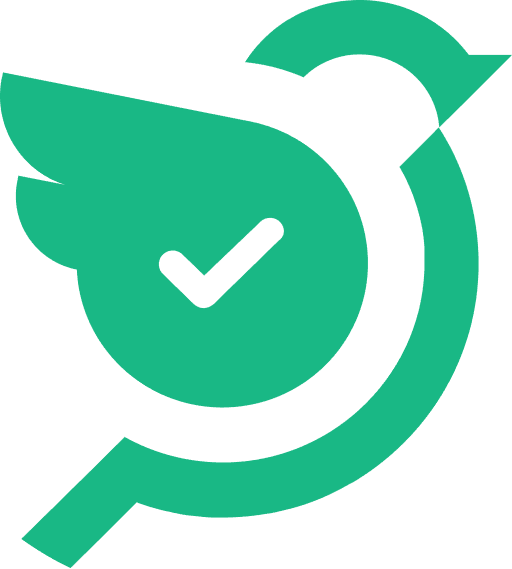 4. SurveySparrow
SurveySparrow analyzes the work environment, employee happiness, and job satisfaction. You can create conversational surveys for any purpose and any type. This tool also allows you to conduct customer and product surveys in order to track employee satisfaction.
SurveySparrow offers 360 Degree Feedback Software as a separate feature. This multi-UI mobile platform is designed with a focus on engagement. It offers chat-like questions and conversational forms to boost completion.
This tool allows you to customize it and make it unique. You can create your own questions, report templates, and even your own brand identity. The reporting module offers in-depth insight into employee performance. Using thorough reports, you can draught your own personal development strategy.
SurveySparrow can be a great option for companies of all sizes, but especially those with low completion rates. Employees are more likely to complete questionnaires with a chat-like mobile interface.
| Starting Price | Free version | Free trial | Support | Customer Ratings | Training |
| --- | --- | --- | --- | --- | --- |
| Not provided by the vendor | Yes | Yes | Yes | 4.4 | Yes |

5. SurveyMonkey
The ever-popular SurveyMonkey platform is next on our list of the best 360 feedback tools. The tool allows you to align your departments and teams in order to adopt a strategic approach toward fulfilling the goal of your enterprise.
360 Degree Feedback Software allows you to collect anonymous feedback through simple and plain surveys. Customize your survey forms and assess your employees accordingly. You can create 360-degree feedback surveys with SurveyMonkey in just minutes.
SurveyMonkey is a good employee assessment tool. It has some impressive features, such as its ready-to-use templates and different question types. The pricing plans are expensive, especially when you consider the outdated interface and the lax customer service.
If you're a current user of SurveyMonkey and are looking to switch platforms, you may want to scroll down the page or search for other SurveyMonkey alternatives.
| Starting Price | Free version | Free trial | Support | Customer Ratings | Training |
| --- | --- | --- | --- | --- | --- |
| $25/Month | Yes | Yes | Yes | 4.6 | yes |

6. Typeform
Typeform is one of the most popular form builders. The tool's 360-degree evaluation helps you gather responses from your entire team to conduct effective employee assessments.
Typeform allows you to customize your 360-degree feedback survey. You can customize the design, add or remove questions and even change logic. Not only that. You can also share mobile-friendly forms via various online channels.
It is easy to use, and the platform's large number of questions makes it a breeze. This intuitive tool has earned its place on the list of the best 360 feedback tools for the year. Typeform's steep pricing and unsatisfactory customer service are not to be ignored. Additionally, if you want to develop software like Typeform, then you must hire software developers. 
| Starting Price | Free version | Free trial | Support | Customer Ratings | Training |
| --- | --- | --- | --- | --- | --- |
| $29/Month | Yes | Yes | Yes | 4.7 | yes |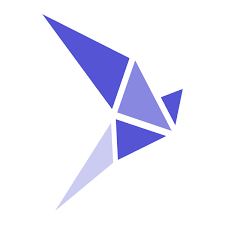 7. Leapsome
Leapsome is a flexible and user-friendly HR solution that manages all processes from onboarding through to feedback. The platform has several modules. The Engage module, for example, offers tools to engage employees in the workflow. And the Learn module offers training opportunities.
360 Degree Feedback Software platform module includes 360-degree appraisal. The review builder has expert templates for questionnaires, and you can customize everything from the questions to the timelines.
Leapsome makes it simple to conduct surveys on a regular basis, such as every quarter or every year. You can assign assessment cycles to the tool. Choose a time period, and it will automatically send reminders and notifications to your employees.
You can create a visual development roadmap for employees based on the results of the evaluation. This will help them understand their future prospects.
Leapsome's modular system allows you to select only the HR management features that you need without paying too much.
| Starting Price | Free version | Free trial | Support | Customer Ratings | Training |
| --- | --- | --- | --- | --- | --- |
| $8.0/Month | No | Yes | Yes | 4.7 | Yes |

8. PerformYard
PerformYard 360 feedback software and performance management provide HR with flexible features and an easy employee experience. PerformYard provides your HR team with the tools to develop any 360-feedback strategy, while your employees enjoy a simplified experience that allows them to focus on providing quality feedback and having effective performance discussions.
PerformYard allows you to customize the software according to your company's strategy: nominators and workflows, anonymity and visibility, timings, participants, sign-offs, etc.
PerformYard offers a simple user experience for employees that encourages feedback and good conversations. It does not try to replace or insert itself into every conversation.
PerformYard assigns dedicated customer success managers to every customer, who will manage their onboarding, employee training, and ongoing support.
| Starting Price | Free version | Free trial | Support | Customer Ratings | Training |
| --- | --- | --- | --- | --- | --- |
| $5.0/Month | No | Yes | Yes | 4.8 | Yes |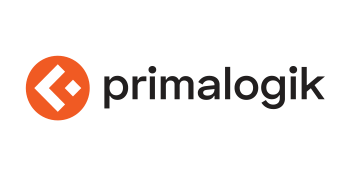 9. Primalogik
Primalogik's 360 Degree Feedback Software is a full-featured program that includes a 360-degree module. Their system includes features that help employees achieve their full potential.
These include traditional performance reviews, engagement surveys, employee goals, OKRs and OKRs, and instant feedback tools, including 1:1 check-ins. Employees may learn more about their performance and pinpoint areas that need development with the help of the continuous performance tool.
The 360-degree feedback module allows you to easily solicit feedback from multiple sources. Administrators can choose their own rating scales and anonymity levels for the evaluation questionnaires.
This module includes advanced features such as the ability for managers and admins to send feedback requests to specific coworkers and solicit their responses. It also has automatic reminders that feedback is due by a particular date and real-time tracking of feedback.
| Starting Price | Free version | Free trial | Support | Customer Ratings | Training |
| --- | --- | --- | --- | --- | --- |
| | No | Yes | Yes | 4.4 | Yes |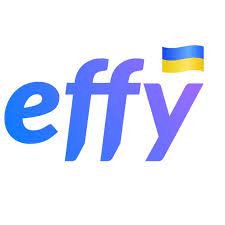 10. Effy
Effy is an HRM system that helps to improve your performance management. Our tool allows you to run 360-degree employee feedback and see the results.
You can automate feedback using the software. It provides templates that are ready to use and automated review cycles for you to create real-time comments. Effy's platform is very adaptable. You can customize every review cycle to suit your company's needs and procedures. You can, for example, set the flow so that it goes up and allows direct reports to evaluate their supervisors.
Surveys can be launched to gather valuable information. We understand how difficult it can be to complete this task on your own. We've created a platform where you can design questionnaires, send them to employees, remind them to respond and analyze data in one place. Effy also allows you to manage people's data, and keep track of meetings.
| Starting Price | Free version | Free trial | Support | Customer Ratings | Training |
| --- | --- | --- | --- | --- | --- |
| $1.00/Year | Yes | Yes | Yes | 4.9 | Yes |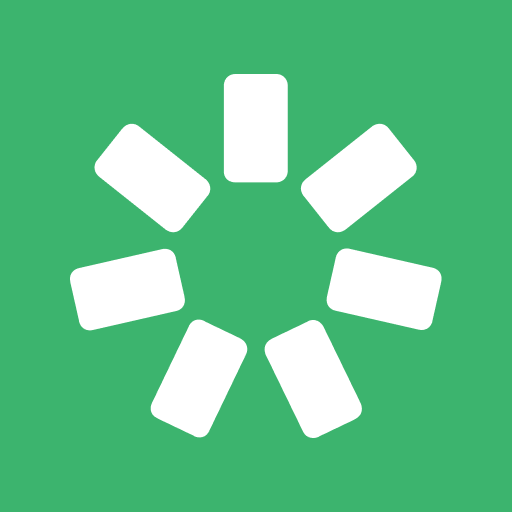 11. iSpring Learn
iSpring Learn, a learning management system designed for corporate training, is a simple and user-friendly LMS. It is a single platform that allows you to create, manage, and deliver online learning.
It has many unique features that go beyond the standard LMS. One of these is a 360-degree appraisal module, which allows HR and managers to learn more about employees' abilities. The platform collects anonymous feedback from subordinates and supervisors as well as coworkers. This helps build a more accurate picture of an employee's growth potential.
The editor is very intuitive. You can customize a competency model to suit your needs or use one that is already created. You can do this by defining competencies and setting a rating system of 1 to 10 or 5 points.
360 Degree Feedback Software does all the work for you. iSpring Learn can assign surveys to users, remind them about deadlines and create in-depth reports that include extensive analytics.
iSpring Learn has many capabilities, including 360-degree appraisal. You can also host online training sessions and create interactive quizzes and courses, schedule offline events, and more.
| Starting Price | Free version | Free trial | Support | Customer Ratings | Training |
| --- | --- | --- | --- | --- | --- |
| $2.87/Month | Yes | No | Yes | 4.6 | Yes |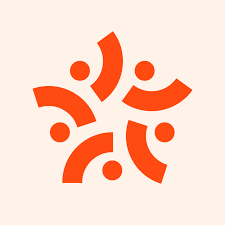 12. 15Five
15Five offers a complete suite of products to manage employee performance and engagement. It is similar to Leapsome in that it has several modules which can be purchased individually or as a suite.
15Five encourages a holistic view. The Perform module's 360-degree assessment is one way to help HR leaders manage a complex employee strategy. You can create surveys within minutes using flexible settings, templates, and customization options.
Perform also focuses on simplicity, and is responsible for the calculation of performance ratings within teams and departments. It generates clear reports in real time that managers can use to make immediate decisions about promotions.
You can set up repetition cycles and 15Five does the 360-degree assessment itself if needed. 15Five can be a great tool for large and mid-sized enterprises that are looking for an HR platform that is flexible enough to adapt to different purposes.
| Starting Price | Free version | Free trial | Support | Customer Ratings | Training |
| --- | --- | --- | --- | --- | --- |
| $4.00/Month | No | Yes | Yes | 4.7 | Yes |

13. Qualtrics
Qualtrics has a wide range of products. One is Qualtrics EmployeeXM. This platform is for managing personnel software development through the entire lifecycle. It helps managers identify their training needs and potential career paths. The software gathers feedback continuously from the candidate's first impression to their exit, allowing you to impact engagement, talent planning, and productivity.
One of the many features that Qualtrics EmployeeXM offers is their 360 Degree Feedback Software. You can easily create customized questions that fit your specific needs, and receive reliable insights. It provides pre-built competency models to help you assess yourself quickly.
Qualtrics consolidates 360-degree data into a central dashboard. This solution provides powerful data visualizations and real-time analysis, so you don't have to spend much time deciphering results. You can also connect employee performance to business outcomes.
| Starting Price | Free version | Free trial | Support | Customer Ratings | Training |
| --- | --- | --- | --- | --- | --- |
| | Yes | Yes | Yes | 4.7 | Yes |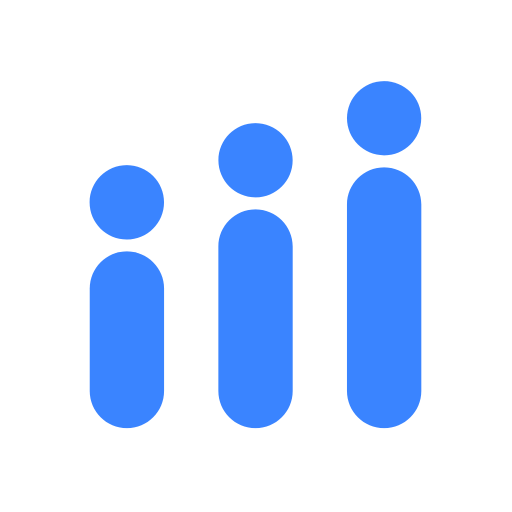 14. AssessTEAM
AssessmentTEAM is a cloud-based software for employee performance management. This is a suite that combines annual reviews, client evaluations, and continuous feedback. AssessTEAM's 360-degree feedback tool is simple to use, and you can set up evaluations within minutes.
This platform encourages a holistic view. You can first evaluate an employee holistically: their professional skills, teamwork, leadership, core values, working habits, vision, etc.
You can also get an overview of employee evaluations, analyze team performance and then dive into individual metrics and compare them. You can compare the evaluation results of team members based on evaluation types and areas.
| Starting Price | Free version | Free trial | Support | Customer Ratings | Training |
| --- | --- | --- | --- | --- | --- |
| $3.00/Month | Yes | No | Yes | 4.6 | Yes |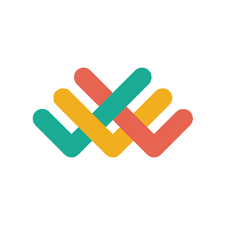 15. Lattice
Lattice, 360 Degree Feedback Software for people's success, includes performance management (OKRs – Objectives and Key Results), engagement tools, and career development under one roof.
Lattice's 360-degree tool offers flexibility as a key advantage. It allows employees to select the feedback providers among their colleagues in addition to standard customization options. You can accept or reject their choices after they have made them. This option allows employees to choose people who are familiar with them and can therefore give the most detailed feedback.
You can create an individual development plan for employees after completing a 360-degree review. This will help them to become highly professional managers.
| Starting Price | Free version | Free trial | Support | Customer Ratings | Training |
| --- | --- | --- | --- | --- | --- |
|  $8.00/Month | No | Yes | Yes | 4.5 | Yes |

16. ConectoHub
ConectoHub is a combination of many tools that increase the productivity of your team. The system includes task management, project management, the OKR System, and 360-degree performance monitoring.
ConectoHub 360-degree appraisal allows you to evaluate your team using templates that are already built-in, get real-time reporting, and create widget-based dashboards. This tool provides all of the essential functions you need in 360-degree software.
ConectoHub works best for large and mid-sized teams who are looking for an integrated project management system with features to evaluate and reward.
Only the Business and Enterprise plan includes 360-degree feedback. The Business plan is $8/user/month (billed annually), or $10/user/month (billed monthly).
| Starting Price | Free version | Free trial | Support | Customer Ratings | Training |
| --- | --- | --- | --- | --- | --- |
| $6/Month | Yes | Yes | Yes | 4.8 | Yes |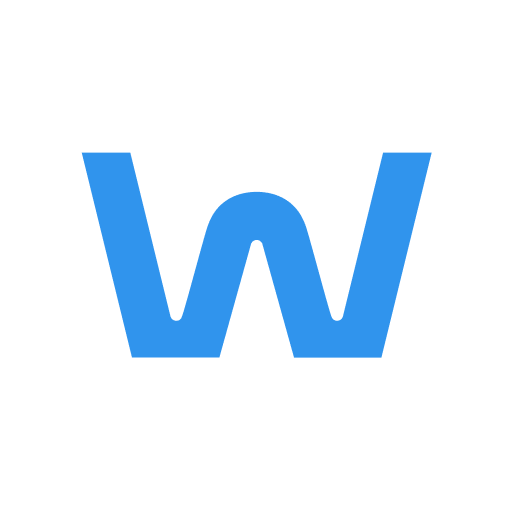 17. WorkTango
WorkTango is a platform for employee feedback and engagement that aids businesses in gathering feedback, gauging employee opinions, and enacting constructive change. To gather data and raise staff engagement,
it provides customizable surveys, real-time pulse surveys, and anonymous feedback choices. WorkTango offers tools and analytics to analyze data and find areas where the staff needs to improve.
| Starting Price | Free version | Free trial | Support | Customer Ratings | Training |
| --- | --- | --- | --- | --- | --- |
| Not provided by the vendor | No | No | Yes | 4.9 | Yes |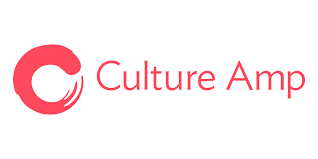 18. CultureAmp
CultureAmp, an employee experience management, helps improve employee engagement, retention, and performance. This tool is perfect for HR professionals, managers, and leaders who are looking to improve employee satisfaction across an organization. You can conduct periodic assessments to better understand your employees. You can also measure their performance and design growth plans.
With built-in benchmarking and reports, you can create a better workplace culture. It measures employee satisfaction at onboarding and appraisals, as well as promotions and exit.
It provides 30+ survey templates for collecting 360 feedback from employees and managers. It manages and sets goals/OKRs for monitoring individual and team progress. It creates agendas for 1-on-1 conversations to ensure that managers and employees can have a seamless conversation.
| Starting Price | Free version | Free trial | Support | Customer Ratings | Training |
| --- | --- | --- | --- | --- | --- |
| Not provided by the vendor | No | No | Yes | 4.7 | yes |

19. Reviewsnap 
ReviewSnap has a wide range of features that can be used to track and evaluate employee experience. From goal setting to performance reviews, ReviewSnap provides a variety of tools to do so. It is one of the most powerful free 360-degree tools. You can set SMART targets for your team and monitor them live.
You can get regular feedback from peers and managers by using feedback forms. The system consolidates data automatically into visual reports that identify team and individual strengths.
360 Degree Feedback Software gathers feedback from multiple sources, including peers, managers and customers. It automates performance management to collect employee feedback.
Set up automatic email notifications for pending or upcoming performance evaluations. It allows teams to collaborate within the tool. Include comments, notes, and any relevant documentation along with your feedback.
| Starting Price | Free version | Free trial | Support | Customer Ratings | Training |
| --- | --- | --- | --- | --- | --- |
| | No | Yes | Yes | 4.4 | Yes |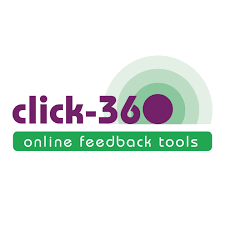 20. Click-360
Click-360, a platform for people management, is ideal for companies that want to invest in their employees' development. You can measure the performance of an employee and find out how they are perceived by their peers.
360 Degree Feedback Software can be used to gauge employee satisfaction. You can use the app's list of questions to create surveys, and thus speed up the process. Employees respond to questions using sliders, which provides a higher level of accuracy.
The software also includes goal tracking. Set goals for every employee and track their progress over time. You won't have to worry about losing track of your employees' progress because the data is stored centrally.
The workbook is another feature of the platform. This tool allows your employees to create their own personal growth plans. You'll be able to see how close your employees are to reaching their goals in just a few simple clicks. So, if you also want to track the employee's performance with the software, then you take help from dedicated developers. 
Click-360 offers a free plan as well as other subscription plans that are based on the number of employees. The Professional plan costs $10 per user and includes features such as live web training, push notifications, and more.
| Starting Price | Free version | Free trial | Support | Customer Ratings | Training |
| --- | --- | --- | --- | --- | --- |
| | No | Yes | Yes | 4.4 | Yes |
Conclusion
This concludes our list of top 360 Degree Feedback Software for 2023. Find the tool that best suits you and your team by exploring the features. Start by selecting the tools which offer a trial or free account.
This will allow you to get a feel for the features and usability of the tool. Then, you can narrow down your choices based on budget. Start working on employee growth and a great work environment with targeted feedback