EAM (Enterprise Asset Management) is a method that helps businesses optimize the performance of expensive physical assets such as buildings, machines, and vehicles to avoid downtime.
This process is used primarily by companies that rely heavily on assets and equipment, like mining, energy and oil & Gas, utilities, aerospace, government, and defense. It is used to maintain the safety and efficiency of assets. In this blog, we have listed the top 20 EAM software for your business.
So let's begin.
20 Amazing EAM Software in 2023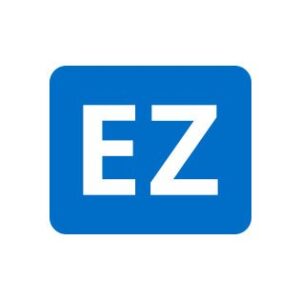 1. EZOfficeInventory
EZOfficeInventory provides a dynamic solution for asset and maintenance management that is tailored to companies of any size. Cloud-based EAM Software that works with you and can be accessed anywhere, at any time.
Track items in different locations and departments. Scan barcodes from your smartphone. Inventory management allows users to track stock levels using QR codes and barcodes. EZOfficeInventory is a mobile application that allows you to scan barcodes and QR codes.
This lets you track your inventory from anywhere. GPS tracking allows users to monitor assets on a map interactive and identify misplaced or lost assets. The solution provides a REST API to integrate with other REST systems.
Users can track assets and monitor them with dashboards and customized reporting. Users can analyze historical data to make informed decisions about their inventory management. The solution integrates with other third-party apps such as Zendesk, Jira, Dropbox Active Directory, and OneLogin.
| Starting Price | Free version | Free trial | Support | Customer Ratings | Training |
| --- | --- | --- | --- | --- | --- |
| $40/Month | No | Yes | Yes | 4.6 | Yes |


2. UpKeep
UpKeep Asset Operations Management is a solution for Asset Operations Management that allows maintenance, reliability, and operations teams to efficiently manage their day-to-day maintenance cycle, optimize asset usage, and gain insight into real-time data.
UpKeep is a mobile-first EAM Software solution designed to help maintenance teams manage their inventory, budgets, and work orders. It also gives technicians immediate and convenient self-help wherever they are. UpKeep is used by reliability teams to optimize asset performance over their lifetime.
Real-time performance monitoring is used by operations teams to gain a better understanding of critical business metrics using remote condition monitoring with sensors and UpKeep Edge. UpKeep is used by over 3,000 companies, including Rehrig Pacific and Orangetheory.
NatGas and Constellation Brands also use it to combine disparate data. UpKeep was founded in 2017 and is backed with $49M from investors such as YCombinator Battery Ventures Insight Partners and Emergence Capital.
| Starting Price | Free version | Free trial | Support | Customer Ratings | Training |
| --- | --- | --- | --- | --- | --- |
| $45/Month | Yes | Yes | Yes | 4.6 | Yes |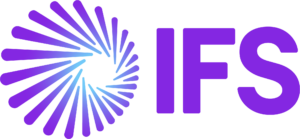 3. IFS
IFS is a cloud-based EAM Software provider that provides solutions for businesses around the globe that are involved in manufacturing and distribution, building and maintaining assets or managing service-focused operations. Their industry-specific products are integrated into their platform and are connected to one data model.
They also use embedded digital innovations to help customers be at their best for their customers when it matters most – the Moment of Service ™. IFS is a leader in the industry because of its people's expertise and its ecosystem.
This, combined with a commitment to delivering value at each step, has helped IFS become a trusted supplier. Over 5,500 global employees live and breathe values of trustworthiness, agility, and collaboration every day in the way they support thousands of customers.
| Starting Price | Free version | Free trial | Support | Customer Ratings | Training |
| --- | --- | --- | --- | --- | --- |
| 2000 One Time | No | No | Yes | 3.5 | Yes |

4. Maintenance Connection
Maintenance Connection is an EAM Software that runs on a browser and allows for real-time asset management. Maintenance Connection, with its configurable interface and flexible business automation, and RESTful API, provides a unique hybrid between a computerized asset management system (EAM) and a computerized management system (CMMS).
Base functionalities include work order management and preventive maintenance, Asset Lifecycle management, inventory management & spare parts, business process automation, notifications, real-time dashboards, and dashboards.
Maintenance Connection can be installed in the cloud or on-premises. It can be accessed using any modern browser on any device (desktop/laptop, smartphone/tablet, or tablet). Each Maintenance Connection subscription includes unlimited technical support and access to the latest application updates and enhancements.
| Starting Price | Free version | Free trial | Support | Customer Ratings | Training |
| --- | --- | --- | --- | --- | --- |
| $110/Month | No | Yes | Yes | 4.5 | Yes |

5. Corrigo
Corrigo, a cloud-based facility management platform, allows users to control repair and maintenance processes by creating work orders which are then sent to service providers. The service providers can then send invoices electronically.
Corrigo is used by many different industries, including retail, hospitality and healthcare, commercial real estate, financial services, and more. The software is scalable to accommodate any number of locations. Corrigo can be used by regional facility managers to audit and inspect multiple locations.
The platform allows for the tracking of all assets in a company, including data such as warranty information, replace or repair data, budget-to-actual reporting, KPIs, and more.
Corrigo's scheduling for PM/RM assigns and tracks tasks related to preventative maintenance. It is available on mobile devices and offers features such as IVR, Call Center, Check-in/Check-out, ACH Payments, and more.
| Starting Price | Free version | Free trial | Support | Customer Ratings | Training |
| --- | --- | --- | --- | --- | --- |
| $1000/Month | No | No | Yes | 4.8 | yes |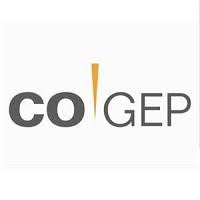 6. Guide Ti
Guide Ti is a EAM Software that can be installed on-premises for large companies. It's a CMMS designed to manage maintenance in regulated industries like agriculture, healthcare, education, and pharmaceuticals. The solution integrates with ERP systems from Microsoft, SAP Sage, and Oracle in order to sync financial data with maintenance data.
Guide Ti provides real-time analysis of key performance indicators (KPIs), operational costs, and other company data. It supports barcode readers, PDAs, and tablets for managing inventory, parts, and work orders. If a user needs to take action on a particular work order, an indicator appears on their homepage.
Guide Ti assists in asset management by tracking warranties, creating tree structures to visualize equipment organization, and managing supplier contracts. It also checks the status of repaired equipment.
| Starting Price | Free version | Free trial | Support | Customer Ratings | Training |
| --- | --- | --- | --- | --- | --- |
| $4000 One Time | No | No | Yes | 2.8 | yes |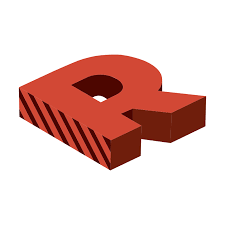 7. Redlist
Redlist is a unique platform that combines Enterprise Asset Management (EAM), CMMS, and lubrication. Their users can scale their business and implement easily by using each robust module in parallel or as a stand-alone.
By combining these systems, leaders can gain a holistic view of their business and pivot quickly to the ever-changing market. Redlist's mobile app is offline-ready, allowing users to continue working without a signal while providing valuable data to upper managers. This improves communication and empowers team members to do more work.
Redlist users will also be able to eliminate paper and the hours of data entry with a digital process. Redlist partners with other technology firms that use Redlist to automate alarms based on configured sensor and IoT thresholds, including temperature, vibration, oil analysis, location, etc.
| Starting Price | Free version | Free trial | Support | Customer Ratings | Training |
| --- | --- | --- | --- | --- | --- |
| Not provided by the vendor | No | No | Yes | 4.8 | Yes |

8. Blue Mountain RAM
Blue Mountain Regulatory Asset Manager is a fully-integrated system that combines EAM, CMMS, and CCMS functions into a single solution designed specifically for Life Sciences. Blue Mountain RAM is a fully integrated system that is designed to achieve both GMP compliance and increased productivity.
Multiple layers of coordination between the maintenance, facilities, and engineering groups are needed in Pharmaceutical, Biotech, and Medical Device Companies. Blue Mountain RAM's configurability and rich functionality allow all groups to collaborate to maintain assets and validated processes.
Blue Mountain RAM is a system that enables Facilities and Equipment to be managed in a quality manner – from the selection of equipment, its installation, and qualification through to its operation, maintenance, and calibration.
| Starting Price | Free version | Free trial | Support | Customer Ratings | Training |
| --- | --- | --- | --- | --- | --- |
| $15000 One Time | No | No | Yes | 4.5 | Yes |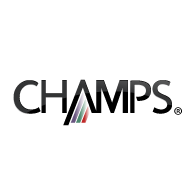 9. CHAMPS
CHAMPS provides CMMS/EAM capabilities to organizations of all sizes. CHAMPS' asset and maintenance management software can help organizations maximize the lifecycles of their capital equipment. CHAMPS provides a range of modules that can be customized to meet the needs of users.
CHAMPS has a solution for you from asset acquisition, maintenance, repair, replacement, and disposal. The system is designed to let users configure applications to meet their current needs but also to offer the flexibility to expand the application as maintenance and asset management requirements evolve. So, if you want to develop software like CHAMPS, then you must hire a software development company.
The system's workflow engine, navigation abilities, and user interface can all be customized to meet the needs of each business using the tools built in.
| Starting Price | Free version | Free trial | Support | Customer Ratings | Training |
| --- | --- | --- | --- | --- | --- |
| $59/Month | No | Yes | Yes | 4.1 | Yes |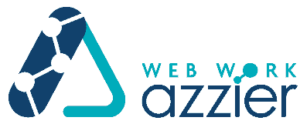 10. Azzire CMMS
Web Work Azzier, a Computerized Maintenance Management System (CMMS), is designed for industries that have large capital assets. It offers corrective maintenance, preventive maintenance, and emergency maintenance within a suite. This solution is available as a cloud-based or on-premises deployment option.
Azzier offers work order management. Users can customize the work order forms to meet their specific industry needs. Work orders can be assigned, and the dashboard allows users to monitor the progress of the work.
Azzier comes with asset management that allows users to create a hierarchy of their assets. Users can tag assets with customizable parameters, such as location and status. Users can define KPI parameters and view progress via the dashboard.
| Starting Price | Free version | Free trial | Support | Customer Ratings | Training |
| --- | --- | --- | --- | --- | --- |
| $59/Month | No | Yes | Yes | 4.4 | Yes |

11. LLunin
LLumin's Operational Management Software is designed for industrial plants with significant infrastructure and a desire to minimize unplanned downtime or production. LLumin's software for operations monitors assets and uses live data as well as expert-based rules in order to take proactive actions that reduce downtime and increase safety and compliance at large infrastructure facilities.
READYAsset software reduces downtime for machines, production, and operations by integrating control systems and monitoring the state of each machine in real-time.
A set of rules derived from the collective expertise of your experts over time triggers automatic preventative action at the perfect moment when it predicts an impending failure. The software initiates corrective actions based on machine conditions rather than statistical data.
| Starting Price | Free version | Free trial | Support | Customer Ratings | Training |
| --- | --- | --- | --- | --- | --- |
| $45.Month | Yes | Yes | Yes | 4.8 | Yes |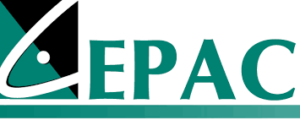 12. ePAC
ePAC, a cloud-based EAM/CMMS, provides applications for scheduling, materials management, work order management, asset management, and preventive maintenance.
The solution can be installed on-premises on Oracle, Microsoft SQL, or SQL Express. Users can manage the maintenance of halls and plants by using the solution to navigate between product modules.
ePAC allows managers to customize the solution by adding user-defined fields. They can also design the layout based on the user or group. Users can export data, link documents, or create hyperlinks using the solution. The solution allows users to track and organize technicians by trade or craft. Users can also track the certifications of technicians.
| Starting Price | Free version | Free trial | Support | Customer Ratings | Training |
| --- | --- | --- | --- | --- | --- |
| $99/Month | Yes | Yes | Yes | 3.2 | Yes |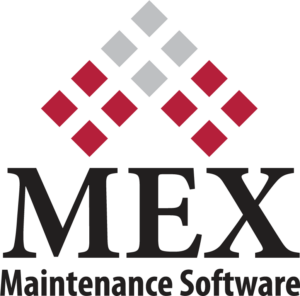 13. Mex Maintenance
MEX CMMS simplifies maintenance planning and tracking across a variety of industries. MEX's centralized platform and modern, intuitive tools help to boost productivity and reduce downtime. MEX's setup is easy, and its use is even simpler. MEX, which is completely web-based, can be accessed on desktops, mobile devices & tablets. Hosted solutions allow you to work anywhere, at any time.
MEX provides core functionality in all maintenance areas, including raising work orders, managing requests, producing informative reports, tracking depreciation, and scheduling preventative maintenance.
Your users will be empowered with the knowledge to determine what maintenance is needed when it's required, and for what job. Maintenance Managers no longer need to sort through numbers and can have complete visibility into their maintenance operations with powerful Reports and KPI Dashboards.
| Starting Price | Free version | Free trial | Support | Customer Ratings | Training |
| --- | --- | --- | --- | --- | --- |
| $2390 One Time | No | Yes | Yes | 4.4 | Yes |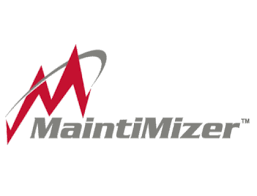 14. MAINTIMIZER
MAINTIMIZER is a computerized asset management solution (EAM). It's a CMMS with EAM capabilities. MaintiMizer BlackBox2 is a hardware-connected CMMS, MaintiMizer BlackBox2 Web Edition, and MaintiMizer Online Edition. The latter two editions are available as a Software-as-a-Service (SaaS) based model.
MaintiMizer Web provides six modules to manage maintenance activities. Each module can be accessed from the dashboards, allowing you to centralize important information. MaintiMizer includes:
A complete set of modules for managing work orders
Tracking inventory, vendor, and order orders
Preventive and scheduled maintenance, as well as timecards
The solution integrates seamlessly with popular ERP systems such as PeopleSoft, JD Edwards, and Primax.
| Starting Price | Free version | Free trial | Support | Customer Ratings | Training |
| --- | --- | --- | --- | --- | --- |
| Not provided by the vendor | No | No | Yes | 4.2 | Yes |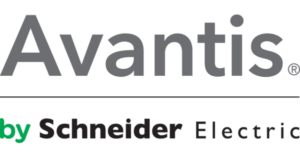 15. Avantis Enterprise Asset Management
Schneider Electric Avantis Enterprise Asset Management is a solution for asset and maintenance management designed to fit the needs of large and mid-sized companies. It is available in both cloud-based and on-premises versions.
The suite includes condition management, inventory management, and procurement, as well as predictive maintenance. Avantis EAM includes condition monitoring and asset management.
This collects vehicle diagnostics from various plant production assets and then runs predictive analytics in order to give users a real-time assessment of the health of their assets.
The product offers "Avantis PRiSM", a predictive analytics model that allows users to assess equipment failure risk and maintenance requirements. Avantis EAM features the "InteleTrac Mobile Operator," where users can create dynamic workflows based on asset conditions, create tasks, and assign them to individuals, as well as track their progress in real-time.
| Starting Price | Free version | Free trial | Support | Customer Ratings | Training |
| --- | --- | --- | --- | --- | --- |
| Not Available | No | No | Yes | 4.5 | Yes |

16. NEXGEN Asset Management
NEXGEN Asset Management (CMMS/Asset Management) is a cloud-based solution for computer maintenance management and asset management. It's suitable for municipalities, manufacturing, and facilities. It offers inventory management, condition assessments, inspections, and customer and service requests.
The Asset Condition Index monitors the age and viability of each asset. It allows users to track assets that can't be accessed through regular field inspections. The portal allows customers, tenants, and employers to submit requests and track them. The contractor module allows contractors to approve, manage work orders, upload documents, and modify license details.
This product offers integration with Microsoft Exchange/Outlook, financial information systems (ERP), customer information systems (CIS), geographic information systems (GIS), business intelligence tools, and other systems.
| Starting Price | Free version | Free trial | Support | Customer Ratings | Training |
| --- | --- | --- | --- | --- | --- |
| $175 One Time | No | Yes | Yes | 3.8 | Yes |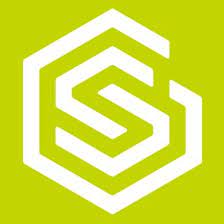 17. Agility
The cloud-based Agility by SSG Insight solution is a CMMS and CAFM (computerized facilities management) that allows maintenance and facility managers to manage the maintenance operations of their organization.
The solution includes a variety of applications, including asset management, proactive and reactive maintenance management, work orders management, help desk management, inventory management, and more. The solution can be customized to fit businesses in various industries, including manufacturing, health care, and wholesale distribution.
Users can manage the spare inventory level, purchase orders, and suppliers. Stock levels are pre-set to help users raise purchase orders, control budgets, and approve them. Agility lets users allocate personnel and resources to an operation according to workload, skill, training requirements, and availability.
| Starting Price | Free version | Free trial | Support | Customer Ratings | Training |
| --- | --- | --- | --- | --- | --- |
| $1000/Year | No | Yes | Yes | 4.4 | Yes |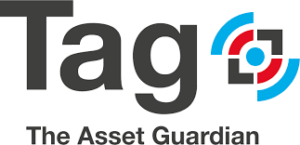 18. The Asset Guardian
The Asset Guardian has been used by thousands of users worldwide for 15 years to maintain, manage and optimize enterprise assets. TAG offers CMMS, EAM, APM, and Maintenance-as-a-Service applications that can scale with your organization's needs and technological requirements.
The native application, which is based on Microsoft Dynamics 365 Business Central, integrates Microsoft TEAMS, Azure Cloud, and IoT Edge. This helps you reduce maintenance and asset costs and extend asset life cycles beyond depreciation. TAG's mobile EAM applications provide an unmatched UX.
TAG Mobility Suite provides maintenance professionals with role-based user interfaces that support their processes. This includes inspections, IoT-connected assets, and scheduling work orders.
| Starting Price | Free version | Free trial | Support | Customer Ratings | Training |
| --- | --- | --- | --- | --- | --- |
| Not provided by the vendor | No | No | Yes | 4.5 | yes |

19. MaintainX
MaintainX is a mobile-first platform that manages workflows for industrial workers and frontline workers. This is an IoT-enabled cloud-based maintenance tool that is used for the safety and operations of equipment and facilities.
MaintainX is an innovative mobile platform for work orders and procedures that helps teams know what to do and when to do it. Here's what you can digitize from your clipboard: – Maintenance Work Orders, – Safety Procedures, – Environmental Checklists, ­Preventative maintenance procedures ­Auditing/Inspection workflows, and – Training Checklists.
| Starting Price | Free version | Free trial | Support | Customer Ratings | Training |
| --- | --- | --- | --- | --- | --- |
| $16/Month | Yes | Yes | Yes | 4.8 | Yes |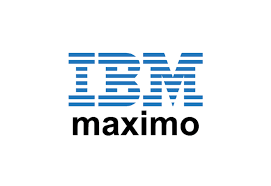 20. IBM Maximo
IBM Maximo (TM) Application Suite provides essential intelligence to a new age of asset management, operations, and maintenance. IBM Maximo extends the market-leading CMMS/EAM software by integrating Asset Performance Management (APM), bringing together solutions into a hybrid cloud-based, integrated suite.
This provides monitoring, maintenance, and reliability data on a single platform. Maximo transforms the way organizations manage their assets. Maximo, a suite of advanced analytics, AI, and industry-customized apps, gives operations and reliability leaders a better understanding of the factors that drive success and risk within their organizations.
| Starting Price | Free version | Free trial | Support | Customer Ratings | Training |
| --- | --- | --- | --- | --- | --- |
| $250/Month | No | Yes | Yes | 4.2 | Yes |
Conclusion
So we have mentioned the best EAM softwares that can reduce costs, improve productivity, and enhance reliability. This softwares provides a centralized solution for tracking assets and maintenance activities.
It also optimizes asset utilization. The combined EAM/CMMS software provides a comprehensive asset management solution and maintenance operation. Now that you know the top EAM software, you can now develop software like the above with the help of software developers.