Applications are ruling the world today. We are living in an app-driven lifestyle. In this era, people are highly occupied in their work and have a tight schedule.
It is an extremely arduous task to take time out for other activities. This shift in lifestyle has spiked the need for on demand app development. People are relying on applications to get through their household needs.
Seeing the increasing use of smartphones and ease of availability has compelled businesses to take on the opportunity and expand the business.
From an entrepreneur's point of view, with cut-throat competition in high-paying jobs, people are looking for new opportunities to build a profitable business.
Handyman services offer an easy and scalable way. The busy schedule of homeowners has accelerated the demand for home services in most countries, especially across the USA.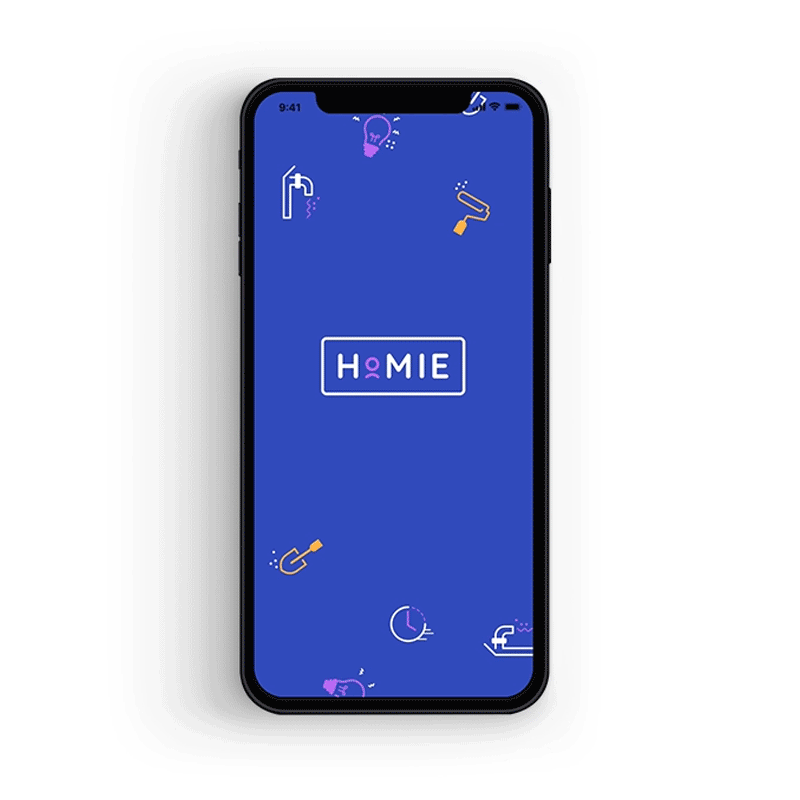 If you have your store of home repair service set up at a specified location, using handyman app development you can expand your business and offer your services at a distant location.
Let us understand this with the help of an example – Rachel needs to fix her tap. How many of us know how to fix a tap? And even if a few of us know, do we not have enough time to invest in it?
Similar to the tap problem, there are lots of home appliances that break down, which require us to avail of repair services every other month.
Without a doubt, the need for home repair services is only going to increase in the future and thus the demand for Handyman applications.
What Is Handyman And Handyman App Development?
Handyman service has been fulfilling users' needs for years and it seems that it will continue to do so without any signs of slowing down. A handyman is a business module that offers different types of home repair services as per customers' needs and demands.
A handyman offers a varied range of online ordering app development services, some of them are Salon services including makeup and beauty, Home services like repair, plumbing, and maintenance, Towing, etc.
Handyman app development solutions help to integrate skills with technology. It is an apt medium to reach customers swiftly and take the business to the next level and boost revenue.
Global Home Services Statistics
If you are looking forward to developing an app for home services, we would recommend you to take the help of online ordering app development services. Here are a few statistics for Handyman application services:
As per a study, the market size of the Handyman Service Franchises Industry in the US has grown 3.8% per year on average between 2016 and 2021.  Handyman Services Franchises in the US market size in 2021 will be $5.1billion.
"The online home services market is worth USD 869.95 billion, at an annual growth of 52% during 2018-22."-Technavio Research Report
"The on-demand economy is attracting more than 22.4 million consumers annually and $57.6 billion in spending." -Harvard Business Review
"The US online home service sector is worth $600 billion. It is expected to grow steadily during the forecast period and post annual growth of almost 49% by 2021."-New York Times
"The global home service market was valued at USD 281.65 billion in 2018. It is expected to witness a growth of 18.91% from 2019-2026 and reach USD 1,133.40 billion by 2026."-Verified Market Research
Features Required In Handyman User App
1. Seamless Search Filter
The handyman application should have a seamless search filter. Suppose a customer is searching for a painter, then the customer should get the option to select based on location or degree of experience. This will help the user to get the desired kind of
2. Profile
On the profile page, the users can enter their Along with the details, the profile section should contain a list of major services that users would like to take regularly. This will help users to quickly go through their pre-selected services and book what is required. Online ordering app development needs to be rich with features to provide convenient services to users and keep the workflow synchronized.
3. DIY Tutorials
DIY tutorials on the application will help customers to closely know how are they going to get services. This would build trust among customers and assure them of great service. If you find it difficult to include such features, you can contact mobile app developers for hire.
4. Service List
In a user app, list all the home services that your company It is difficult to remember and choose each service one by one but easier to navigate through listed services.
5. Scheduling And Cancellation Of Appointment
The application should have the feature of scheduling as well as cancellation of the appointment. It allows users to book the slot whenever they get time.
The cancellation feature is necessary because sometimes users due to other emergencies might have to cancel the appointment at the last moment. A calendar should help users looking forward to booking multiple appointments for different services.

An app helps to make service simple for its users. So, the Handyman application should have the features that make it enjoyable, engaging, and convenient.
6. Login Page
Applications give the flexibility to collect users' information and data. These data can be further used to improve business by offering customized services. Handyman applications should allow users to get access to the app via Facebook or email.
7. Ar–based Paint Tester And Measurement Tool Integration
AR or Augmented Reality technology is one of the most innovative and immersive technologies that make the life of consumers as well as businesses easier.
AR allows placing the computer-generated object in users' surroundings and gives it a real-like You can connect to mobile app developers for hire to integrate such features.
Users can use this feature to select the exact paint color that would suit the house. AR measuring tape helps to virtually measure accurate dimensions. This increases the efficiency and accuracy of service leading to a satisfied customer.
8. GPS Tracking
Customers love to track their service providers while they are on the way. This feature builds transparency among customers and businesses. It increases the engagement of your app.
Users can know the real-time location and expect the time of arrival with the help of GPS tracking. The GPS trackers will help owners to track the activities of service providers as well.
9. Push Notifications
Push notifications help remind users about an upcoming appointment or monthly appointments that need to be booked. You can notify users about upcoming offers and the addition of new services. It increases the engagement of the application. Personalized push notifications cultivate a healthy relationship with customers.
10. Payment Gateway Integration
Many times on an on-location store, you might have to bargain with customers leading to an unpleasant experience. But in the case of on-demand service, the charge is fixed and online payment makes the process hassle-free.
Read More:- How to build an online payment app like PayPal?
You can hire dedicated developers and include different payment modes to make it convenient for customers. The payment gateway helps users as well as owners to keep track of payment records. It increases the sense of security among service providers and businesses.
11. How Does The App Work?
A home service app targets a wide range of audiences. Users are of different age groups varying from millennials to senior citizens. Some might find difficulty in navigating different sections of the handyman application. 'How does the app work?' feature will help the user to guide through navigating the app making the process smoother for users.
12. Contact Us
Hire dedicated developers to add the contact us feature. Contact us is a necessary feature to help the user resolve their queries. Users should not have unsolved queries which might lead to disappointment.
13. Reviews
The user should be allowed to add reviews after availing of the services. Review plays a key role in improving services and applications. Positive reviews build a positive reputation for the business making the business more profitable.
Features Required In Handyman Service Providers App
Login And Account: The login feature similar to the user app is mandatory. It allows service providers to add their details that you might require ahead. Apart from basic details, service providers can add their education, work experience, and can manage their profile as well.
Job Request: The job request feature will help the provider confirm the appointment that users want. They can have a look throughout the list of requested jobs.
Track Order: This feature allows to track all the previous orders and feed the details of users and the services they requested for. Service providers can easily keep count of their services through this feature.
Active Orders: This feature will give statistics of all accepted orders and show the time of appointment.
Add Services: This feature is important as sometimes after reaching the users' home, the user might ask for more services. In such scenarios, they can quickly add additional services and charges accordingly. Laundry app development services are high in-demand.
Features Required In Handyman Admins App
Bookings: Admin can check the booking and schedules of service providers. This will help to keep track of their doings. Admin can go through the complete details of a booking.
Users: Admin app must be connected with the users and service providers. It allows the admin to control all the activities and manage profiles. Admin should be able to easily track the services of service providers.
Reviews: Admin should be able to go through all reviews and manage them. This feature allows the admin to make changes accordingly.
Customer Details: This feature added by the mobile app development company fetches the admin with complete details of customers who have booked the services.
How To Take Your Business To Next Level And Boost Revenue Using Handyman App Development?
1. Increase The Visibility Of Your Company
To upscale the business, it is important to increase visibility. You can invest in a mobile app development company to improve visibility and hence the reach of your The Handyman application is a profitable approach for enhancing the booking rates of your services.
2. Provide Services People Hate To Do
To boost revenue, it is important to not only offer services that users are not able to do but also offer services that people find difficult to do, such as  Owing to their hectic schedule, people do not have enough time to spend on such activities. You can add laundry delivery app development services in your offerings, which will help increase user engagement.
3. Improve Already Existing Services
If you are going to start the business from scratch or are looking to expand your business, vigorous market research is necessary. You need to look for points where services can be improved and made more convenient.
4. Do A Little More
To build a good relationship with customers and convert them to loyal and regular customers, you need to walk the extra mile. It builds a positive impression and adds a sense of caring.
Customers feel you care for them and hence are more likely to get back to you. Before reaching out to a mobile app development company, jot down your specific needs.
5. Attend To Clients Who Prefer Quality Over Quantity
To take your business to the next level, you need to look for clients who prefer quality over quantity. You can give your best service and earn loyal and high-paying customers.
Do not choose customers who underpay as this might reduce your profit rate. Make sure to provide the best possible service and charge aptly via home service app development.
6. Select Jobs That Are More Rewarding
You need to be judicious while offering services to your client.  Choose services that are more rewarding and valuable. Charge for your skill as well as your effort and time.
Wrapping Up
Handyman application development proposes a profitable way to upscale your business and boost revenue. People are highly invested in their smartphones these days.
Here, we have mentioned features required for handyman app development for users, service providers, and admins. We have listed different ways that can help you to take your home service business to the next level using home service app development.