Introduction
Health is wealth, and there is certainly no doubt about it. However, in the last few decades, people's outlook towards health has changed. With celebrities promoting healthy living with their bodies, media emphasizing healthy body and diet in innumerable newspaper and magazine articles, shows and movies and blogs, people are becoming more concerned about their appearances. Getting a healthy body has become an obsession for people all over the world. Even the healthcare industry is promoting this culture. Another reason is increasing stress and bad dietary habits that have made people more prone to diseases. Diabetes, high cholesterol, hypertension, etc. are just some of the issues people face in this demanding and competitive world. This has increased the importance to remain fit.
In view of this crisis, the fitness industry has new opportunities. Fitness centers and gyms are propping up everywhere. With the advent of fitness devices, people can now keep track of their vital health parameters. The adoption of these devices has now opened up new avenues for fitness app development. There are numerous fitness apps that assist people in keeping their health and fitness goals. Now they can keep track of calories burned, steps taken, monitor heartbeat, etc. Now, gyms can keep track of the fitness status of their members through these apps.
A mobile app development solution for fitness tracking needs to have features that can quantify the fitness level of the gym member. Fitness trainers can now use fitness apps to have a complete fitness profile of their members and design exercise regimes according to this profile.
It's not surprising news that workout and fitness apps have now become a focal part of the daily routine of fitness fanatics. These apps provide a wide range of benefits, from weight loss tracking to nutritional intake. They also help in long-term goal planning as well as milestone measurement. When it comes down to gym-goers, they are now more inclined to hit the gym with an innovative and intuitive digital companion.
Gyms can get benefits from these fitness trainer apps for a variety of purposes. Most important is the tracking of member's activity. Health app developers are now developing fitness trainer apps that can intertwine the hard work of the people with these apps in order to create a balanced as well as well-rounded fitness powerhouse. It is capable of increasing the retention of members as well as providing value for money to the members. Let's look at how gyms can get benefitted from fitness trainer app to track member activities easily.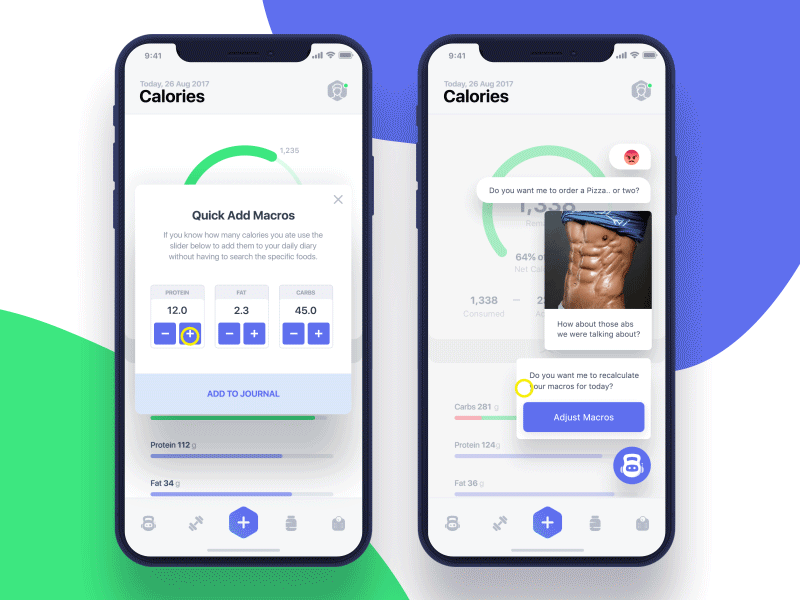 1. Tracking Members' Progress
In current times, tracking progress has become a rage. Wearables have now made it quite easier for the users and gyms to record it. It has become a usual sight where people in the gym are constantly checking their smartwatch in order to check the calories they have actually burned. People are now going the extra mile to become fit and embrace a healthy lifestyle. It is even better if they can share their fitness data with gyms and get an insight into their progress and milestones achieved. Gyms should introduce fitness trainer apps in order to deliver added value to their members and also observe as well as monitor the progress of their members. With the assistance of such an app that consists of progress tracking, the gym staff members can easily play a much active role in the overall fitness experience of every member of their gym.
From offering encouragement when the member is facing difficulties in making progress in making fitness plans and setting up milestones and goals for new members, fitness trainer apps can help in a variety of ways. Online fitness trainer app development is based on understanding the requirements of the gyms as well as their members. Hence, for such app development, progress tracking needs to be inculcated. Progress tracking is a multi-faceted and multi-purpose tool that unlocks different tiers of value, considering the gym members often find themselves in the lifecycle of the customer relationship.
Also, a fitness trainer app allows the gyms to easily visualize the data via graphs and timelines which are easy to interpret and also lets the members easily share their progress through the community portal available to them. When it comes to the progress of the members, it shouldn't be undertaken alone. By allowing progress to be monitored as well as shared with the others, the overall chances of achieving the fitness goals as well as boosting the overall member retention can be significantly increased.
Related Blog: Know About Top Trending Healthcare Applications
2. Providing customized personal trainer
When it comes to training the members, it is quite important to monitor various important metrics related to them, such as heart rate, pulse, repetitions completed. In this regard, fitness trainer apps can provide a great deal of help as they keep a complete record of these vital metrics. Gyms can provide an individual trainer to every member while every member requires attention, some more than others. With the assistance of fitness training apps, the members can easily keep up with the different performance measurements which can showcase the improvement made by them in a workout over a period of time. This helps the gyms to keep track of every member without any clunky notebook.
Gyms can hire health app developers to create fitness apps that can keep a leaderboard for different performance metrics and create a friendly competition among the members. It also motivates the members to go the extra mile and remain focused on their training regime. A customized personal trainer offered by these apps also makes it easier for the gym to offer attention to every member. This helps members to feel the sense of importance given by the gyms that assist in the retention of the members.
3. Customized Workout Music
Among the simplest uses of any fitness training app is putting together a good playlist of workout music in different ways. Gyms often have generic music playing in order to create an energetic atmosphere. However, the taste of the music of every member differs. Fitness training apps can provide the feature of keeping a customized playlist to its members. On demand app development of such apps that have the capability to stream customized music is also a good proposition for the gyms. If a gym offers this particular service, the members can enjoy their own customized playlist while training and exercising. Private music apps also offer more than any particular basic playlist.
For example, few apps can easily match the actual beats per minute automatically to the members with a constant as well as the consistent speed of the music. Other fitness training apps can even modify the playlist as per the intensity level which the member is actually experiencing. Also, some apps can provide the members with audio-visual experience instead of simply offering the music. Gyms can provide loaner devices with pre-installed fitness training apps that are loaded with appropriate music. Hence, the members don't have to bring their own devices and worry about it. Also, these apps can play motivational music and videos that can help members who are struggling with their fitness goals.

4. Competition fitness training app
Gamification has been a huge success in different industries. Companies have introduced to motivate their employees. Mobile app development services which have inbuilt gamification needs to take account of various aspects of the organization and its members. In the case of fitness apps, the records of members are crucial. There are some fitness apps that have the inherent ability to implement gamification that saves the efforts of the gym from keeping up with all the statistics. Such apps can easily keep up with the center's leaderboard based on the members who sign up for it. Some gyms can simply broadcast the leaderboard and harness the advantages of the entire app structure.
Gyms can also offer an attached device with the fitness training apps placed within them on the exercise equipment which records the data. People can easily sign up at their own time and compete against each other. They can not only compete with people inside the gym but also the outside. Such an app can even allow the members to put money on eventually achieving their own milestones within the gym.
Competition and gamification can play a key role in motivating gym members to push their boundaries and achieve better results. Competing with others and crossing other's records give a sense of achievement to the members. Achieving new levels on the app as designed through gamification also push the members to work harder and remain regular. This also gives a good reason for the members to keep coming back to the gym. Hence, it reduces the discontinuation of gym memberships among the members.
Related Blog: How Hospitals get benefits from Doctor On Demand Mobile App?
5. Increasing retention of members through engagement
When it comes to member retention, fitness training apps can play a vital role. A fitness training app is a well-proven way actually to drive the member engagement levels in the gym. Engagement remains to be the key player when it comes down to increase retention levels.
Hence fitness app development should consider engagement among its top priorities.
Whether it is achieved through push notifications which are sent to remind the members of their daily workout or simply initiating a discussion on overall benefits of different types of workouts in the entire online community. There are fitness training apps that are cloud-based solutions in order to create a digital environment that is always-on for both the gyms as well as the members. Such platforms are quite easier to maintain. They are highly-effective and robust solutions to drive engagement among the members.
Online communities of fitness enthusiasts also offer great opportunities for the members to easily share their progress, discuss different workout plans and dietary recommendations, motivate each other by simply tapping on their smartphones. This particular team-building approach targeted for member engagement helps in establishing and improving brand loyalty as well as increasing member satisfaction. These are the two important metrics required for boosting member retention much higher than ever.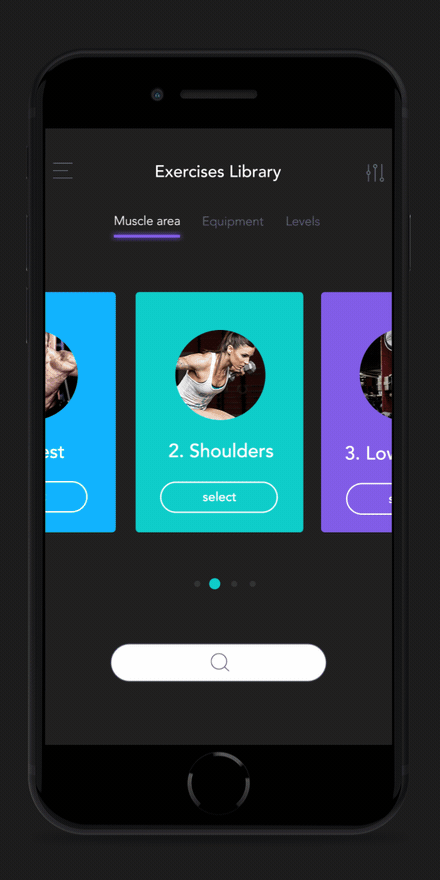 6. Online-exercise
Among the different features offered by this fitness, training apps are online-ex programming. It often consists of pre-recorded workout sessions or even various live-streamed classes. This may feature professional fitness trainers or instructors and their own classes. It is often offered to the members as well as non-members of the gym. Gyms can even charge an additional amount for this or offer them as a value-added feature. Online fitness trainer app development of such apps requires knowledge of popular workout sessions that members often prefer. The content can easily be accessed by the members virtually through their digital devices like smartphones, tablets, computers, etc.
Most of the gyms provide a wide range of classes that are regularly updated. Additional gym-level technology, as well as staffing requirements, are often nominal. Such systems are actually cloud-based. Such solutions provide the members with the ease to access any workout session at their own convenience. They also help in keeping the members actively involved in their training and reducing absence from the gym. This leads to a continuation of gym memberships by the members as well as increases member retention.
7. Streamlining admin tasks to focus on members
It's an established fact that paperwork often makes the organizations slow and inefficient. Gyms and fitness centers aren't an exception. Gyms require mobile application development solutions for streamlining their class timetables which are often done manually, digitizing invoicing, etc. Admin tasks are quite important, but if a significant amount of time is spent on it, it leaves less time for the gyms to spend on their members and boosting their retention through member-engagement and relationship building.
Automation enabled through these apps not just free up the time for the gyms but also changes the entire gym experience for the members in an active way. App profiles can easily be linked with various automated signup forms, while these apps can easily handle different class bookings as well as purchases. All of these different processes actually add value in order to make the member experience convenience and ease.
A fitness training app can easily handle all of these mundane tasks for the gym owners and free up much needed valuable time to focus on various key business aspects like the reduction of member churn. Also, retention driving activities such as member challenges as well as running various promotional campaigns require exhaustive planning and implementation, which is only possible if the administrative tasks are automated and digitized. Also, saving time on various admin tasks, the gym staff can spend more time interacting with the members and create a better gym experience for its members.

Conclusion
Health and fitness industry has been going through a massive transformation. With the advent of smartwatches, fitness trackers and fitness tracking apps, the gyms and the fitness centers can now keep an eye on the progress of their members. The on-demand app development of these fitness training apps has increased over the years. Gyms are now relying on these apps to track the progress of their members. These apps help in monitoring the key health metrics of the members. Also, these apps assist in keeping a record of workout sessions of the members and their progress. These fitness training apps help in providing a customized trainer to every member of the gym.
The personalized approach to track the improvement of the members helps in customizing their workout plan. It also helps in improving member retention. Such apps also offer customized music playlists that members can change accordingly. Hence, every gym member can have his/her own training music playlist instead of everyone have to listen to one particular music in the gym.
Gamification is now also introduced in these fitness apps. This helps in motivating the members to achieve different levels of health metrics. The leaderboard on these apps also enabled competition among the gym members who push them to work harder in order to beat others. Health application developers are now also including features like online communities in these fitness training apps that help the users to discuss workout plans, share each other's improvement journey that motivates others, discuss dietary recommendations, etc.
Also, there are online-exercise programs where members can watch training videos and workout sessions. This helps in retaining the members and improve gym attendance. Ultimately, putting the trust in these fitness apps and them embedding these apps into the daily processes, gyms can discover a wide range of business-boosting benefits. Whether it comes down to a reduction of the hours to spend on dealing with administrative work or driving the overall member retention rates by means of using various new ways of member engagement.
A mobile app development solution should always be inculcated in the business processes, especially when such a solution has the inherent potential to improve and revolutionize different aspects of the business. Fitness training apps have a lot to offer to the health and fitness industry. Gyms can gain huge benefits from these fitness trainer apps in order to track the activities of the members.