In these recent years, fitness has become a major global trend. People are now becoming increasingly aware of getting fit, and in this context, companies are coming up with various devices and apps to aid fitness enthusiasts. The modern fitness market is undoubtedly huge, and it actually unites the fitness and sports manufacturers, fitness centers and gyms owners along with personal fitness coaches from all over the world. They are now pumping billions of dollars in order to get more benefits and offer the latest devices to the fitness freaks.
Fitness app development has picked up pace in recent times. There are thousands of various fitness applications in both Apple and Google app stores. However, it won't make any sense if they are completely similar. Hence, as per the requirements of the users, the companies have developed distinct fitness-related apps. They are:
Nutrition and Diet apps.
Activity tracking apps.
Workout apps.
On demand app development of these apps need to be carried out in a structured manner. It should consider various important features to inculcate and determine the cost to develop fitness apps. Fitness apps like Fitbit have laid out the architecture of a great fitness app. Let's look at the features that a fitness app needs to have.
Features of Fitness App
When it comes down to developing a fitness app, we have made five distinct categories of features, called sections, which need to be introduced.
A) Fundamental Section
It actually unites all of the features which are actually common for any type of fitness app.
B) Tracking Section
It is for the purpose of monitoring and recording the daily physiological parameters related to the user.
C) Nutrition Section
It assists the users to keep control of their diet in a broader sense.
D) Workout Section
It is actually a digital pocket trainer to help in gym sessions.
E) Entertainment and Social Section
It consists of tools for the purpose of increasing the overall engagement of the users and allow them to stay in touch with their friends and family.
Health app developers don't have to inculcate and implement each block in their fitness apps.
Except, entertainment and social section, the implementation of the rest of the blocks is sufficient for making a good fitness app.
1. Fundamental Section
This section is the foundation of any fitness app. It consists of the basic features that every fitness app should have. If you are looking to develop an app like Fitbit, makes sure that you include this section. It consists of various important features. They are:
1. User Profiles
The fitness app is based on the notion of personalization. It is quite obvious as they keep track of calories burned and gained, steps are taken, the amount of water taken, analyze the entire sleep patterns and provide an outline of the perfect workout. In online fitness trainer app development, you should make sure that different kinds of data are recorded and provided to the users.
This data should be allowed to be accessed and analyzed from any other type of device once the user has logged in. The developers need to implement a social login feature too. This allows the creation of a profile by means of extracting required information from users' social media accounts. The developers should also take care of the app design. Profiles need to be good-looking while not spattered with various buttons as well as other elements.
2. Target Setting
Any mobile app development solution made for the fitness industry needs to understand that the main goal is not just providing people with video guides and tracking tools. It is important for the fitness app to encourage users actually to exercise on a regular basis. It makes it more difficult for the users to abandon the app in case they have set particular goals and monitoring their progress. This helps in improving user retention that makes the app successful.
3. Push Notifications
Push notifications remain to be an essential part of any user-interaction intensive mobile applications. These notifications constantly remind the app users about their food intake, upcoming training, water intake, the appropriate time to sleep and other important activities. As a result, it helps in increasing the overall engagement of the users with the app and encourage the users to use the app at a higher frequency.
4. Wearables Integration
With a wide range of wearable devices like smartwatches, fitness bands, etc. now being used by the users, it is important for the health app developers to integrate these wearables into their app.
Usually, these wearables simply track the different physiological parameters such as heartbeat, pulse, calories burnt, etc. along with other data like the total amount of distance traveled in a day or entire sleep time.
Read the blog- Cost and Features to Develop a Fitness Trainer Finder App
With a good fitness app, it is quite possible for the users to access all of this information in an intuitive and interactive way while also making data-driven decisions such as how much more distance the user needs to walk to burn required amount of calories or how actually to improve the overall effectiveness of training.
In order to make a fitness app similar to Fitbit, it is important to integrate these wearables into the app.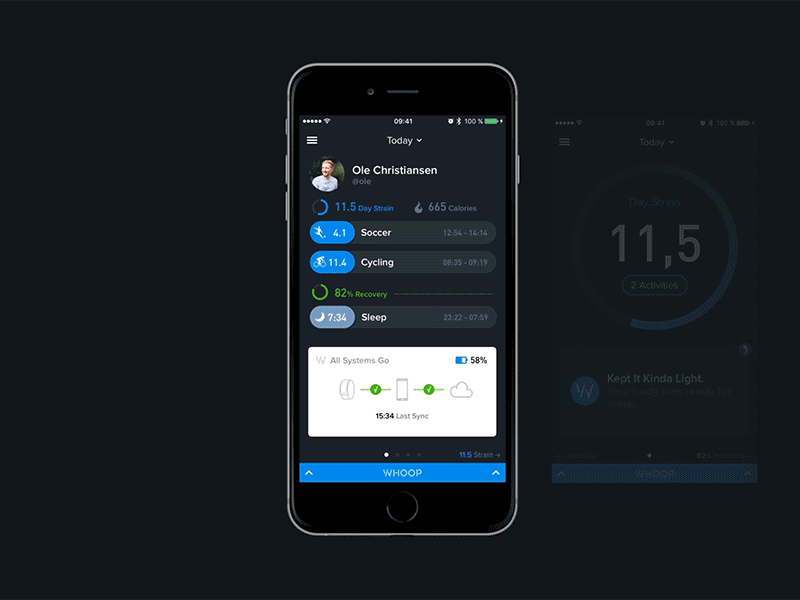 2. Tracking Section
The main reason by apps that are similar to Fitbit being popular is that they have a defined purpose for every section of the day. These apps help in tracking as well as sorting out the various parameters of the body. Hence, it allows the users to make their entire gym sessions much more productive, improve the effectiveness of their diet and to create a healthy lifestyle.
The implementation of this particular section actually depends on the overall ability to connect to wearable devices easily.
Most of these tracking apps are generally downloaded by the people who aren't into any kind of sports. Hence, if you are developing a fitness app of this particular kind, the possible target users is much wider than just athletes and gym-goers. The key groups of parameters that you can easily track with such apps are:
1. Daily Activity
It includes total distance traveled, number of steps as well as the total amount of active minutes.
2. Physiological parameters during a training session
It includes heartbeat rate during various stages of training activity or workout, the total amount of training time, etc.
Read the blog- How Mobile App Can changing the Healthcare Industry
3. Sleep Quality
It includes the sleep duration, changes in different sleep stages, the overall frequency of awakenings, etc.
In order to implement these different tracking tools in fitness application development, you need to integrate the fitness app with the given wearable devices.
3. Nutrition Section
In this fast-paced world, most of the people struggle to stick to their prescribed diet or even develop healthier eating habits. It is always easier for people to lose their dietary habits and eat irregularly. However, if health application developers create a fitness app with the below-mentioned features, it encourages the users to follow and review their nutrition.
1. Weight Tracking
It isn't a big secret that most of the people generally stick to their diets in order to lose or increase their weight. Whether it comes down to losing some extra kilos or gaining muscle mass. However, it is certainly difficult for them to actually monitor their progress by simply looking at themselves in the mirror or even comparing their photos. This actually means that if a fitness app is developed with a nutrition section, it should have a separate weight tracking module that displays the users' weight on the screen. The users should be allowed to manually input their numbers and also monitor their weekly or monthly progress and track their journey towards their goal.
2. Measurement of Hydration
Eating properly isn't the only thing that the users have to be concerned about to become fit. It is equally important to drink properly. However, people often forget to do this in a regular way. Hence a fitness app should be able to solve this problem. Online fitness trainer app development should inculcate this feature as it doesn't take much time or cost to achieve. The developers should include a screen where people can easily enter their daily water intakes, set reminders and check if they are actually properly hydrated.
3. Barcode Scanner
There are a plethora of foodstuffs which are available on the supermarkets, and it is quite difficult for the users to remember which one of them is useful for them or not. Also, it is quite difficult to keep the overall balance of protein, carbohydrates, sugar, and fat consumed.
Since users can't always read all of the tags on the food items and calculate the actual usefulness of the food by themselves, it is important for the developers to implement a barcode scanner during on demand app development of fitness apps.
For this particular purpose, it is just enough to allow the fitness app using the smartphone's camera to simply scan the barcodes on the food packages and integrate an extensive database of various goods in order to provide the users with relevant information about nutrients and calories.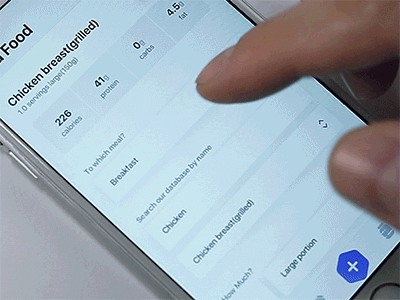 4. Food Logging
A great fitness app should also allow users to monitor their entire food intake. The users should be able to count the total amount of calories they intake during the day along with the recommendations of how their nutrition can actually be improved.
Meal shortcuts along with a fast calorie estimation as well as a barcode scanner will certainly help the users the best user experience on the screen.
4. Workout Section 
Fitness application development should also consider the requirements of the people who make serious efforts to achieve better fitness and have made it as part of their lifestyle. These people won't be simply satisfied with jus sleep and distance tracking tools. App developers should provide unique value to them. Some of the features and tools which can make their training much more effective as well as comfortable are mentioned below.
1. Running Tool
Running remains to be among the most popular fitness activities since it doesn't need gym membership, time as well as effort while improving the overall physical condition. Hence, health application developers should build a fitness app that enhances the overall running experience of users.
Read the bl0g- How Gym Will Get Benefits from Fitness Trainer App to Track Members Activity?
The users should be able to record their daily running history as well as access it with ease through integration along with tracking features that include route taken, total distance covered and time taken, calories burned, heart rate monitor etc.
2. Digital Trainer
This particular feature is quite essential in order to develop a great fitness app, and it will make the app popular among the gym-goers who don't actually want to spend a huge amount of money on a personal trainer. However, it is quite difficult for users to draw up their own training programs. Hence, this feature allows the users to perform all of their exercises in the correct way.

This feature should allow the users to easily record all of their workouts in a logbook while composing their entire training plans as well as monitoring different exercise statistics in order to improve their overall performance.
It should also allow the users to make a list of different exercises with either video or virtual-reality guides. The users should be able to make their own training plans by means of choosing the right exercises and then perform them correctly.
5. Entertainment and Social Section
This final section is implemented to provide special features to the users in order to increase their overall engagement.
1. Social Integration
Social media has made fitness a global trend. People spend hours scrolling the newsfeeds, share their photos and chat with their friends. A lot of people share their fitness journey on social media. It not only makes them get more likes and comments from their friends that encourage them to continue their fitness programs but also help them earn a social reputation as a health and fitness conscious person.
Online fitness trainer application development should implement the feature of social login. Also, it should be able to use social networks as a great marketing platform. It can do this by allowing the users to share their fitness achievements as well as workout plans, invite friends to join as well as train together, set common goals etc.
2. Engagement Tools
Engagement tools help in improving the users' interactions with the app and increase user retention. Gamification can play a crucial role in motivating users and making them keep using the app. For instance, badges can be introduced in the app, which are virtual rewards that users can earn on completion of their fitness goals. They provide users with a sense of achievement.
Levels can encourage users to earn more points for the completion of their exercises. For instance, users can earn points for every 10 kilometres of running or any other achievement and increase their levels to move on to more difficult challenges. This helps in pushing the users beyond their current physical capacity.
Scoreboards can also be included in the fitness app in order to introduce competition among the users with their friends and colleagues.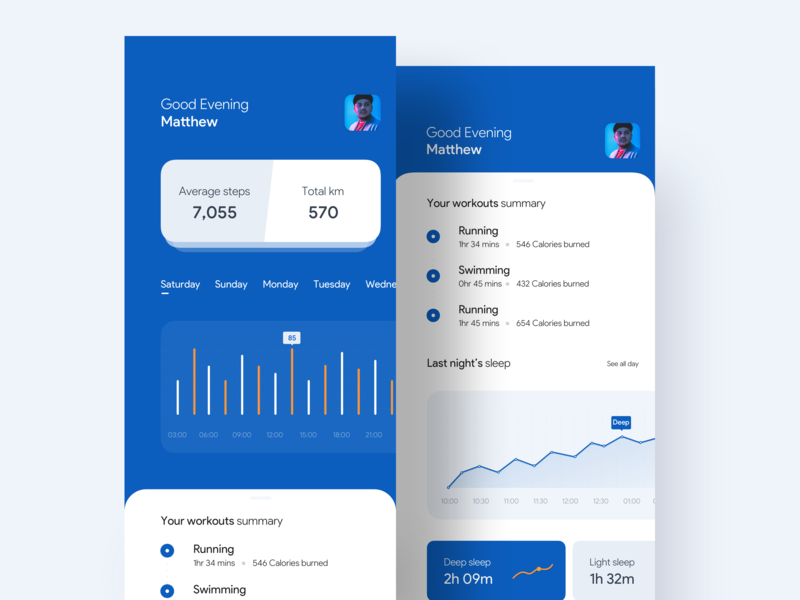 Fitness Application Development Cost
The app development cost of fitness apps like Fitbit depends on the features that are included in them. As we have already mentioned the different sections of a good fitness app, there are associated time of development with these sections. Development cost per hour determines the overall cost of development. So, it is important to know the total amount of development time for each section.
The fundamental section takes 200 hours to develop. In the case of the Tracking section, it can take nearly 120 hours. The Nutrition section can easily take up to 180 hours. Since the Workout section is quite extensive, it can take nearly 200 hours. Health app developers can either include entertainment and social section, which takes nearly 100 hours or exclude it in order to keep the development cost.
At development cost ranging from $40 per hour t0 $50 per hour, a fitness app can range from $24,000 to $30,000 without entertainment and social section, or it can range from $28,000 to $35,000 including this section.

Conclusion
Fitness app development has sky-rocketed in recent years. The success of the fitness app like Fitbit has opened new avenues for mobile app development services. With the constant launch of wearables targeted towards the fitness industry, the diversification of mobile app development solution is occurring. A lot of these services are now venturing into this domain to reach out to millions of fitness enthusiasts. These companies have to consider all of the requirements of the people who put special emphasis on their health and fitness. We have mentioned different sections that need to be inculcated into the on demand application development of fitness apps.
The companies need to pick the features according to their target audience. These features help people to track and record their fitness journey. They help people to remember the fitness regime and follow their strict diet. These fitness apps help the people to stick to their fitness plans and also keep track of their milestones achieved. These apps help in motivating the people in reaching their goals and pushing them to aspire for better physical fitness. The development of these different features is associated with separate costs. Depending on the target audience, mobile app development companies can choose which features to implement in their fitness apps.