Introduction
With time, the freeletics app is also gaining a lot of applause all around the world. Yes, this application is evolving with time and making it easier for users around the world to have an excellent workout period. Freeletics applications are certainly making a huge impact in the world of Technology today as it is convincing users to adapt to different exercising programs which help them in enhancing fitness levels quite significantly. This is the reason investing and fitness app development is certainly a great move to have because the chances of getting connected to users are certainly a lot higher.
With the help of this application, users will certainly become a lot more fitness freak and this will enhance their health quite significantly. So, there is no reason why you should not invest in the fitness application development process because it will present you with the right platform to get connected to the audience and make the most out of it.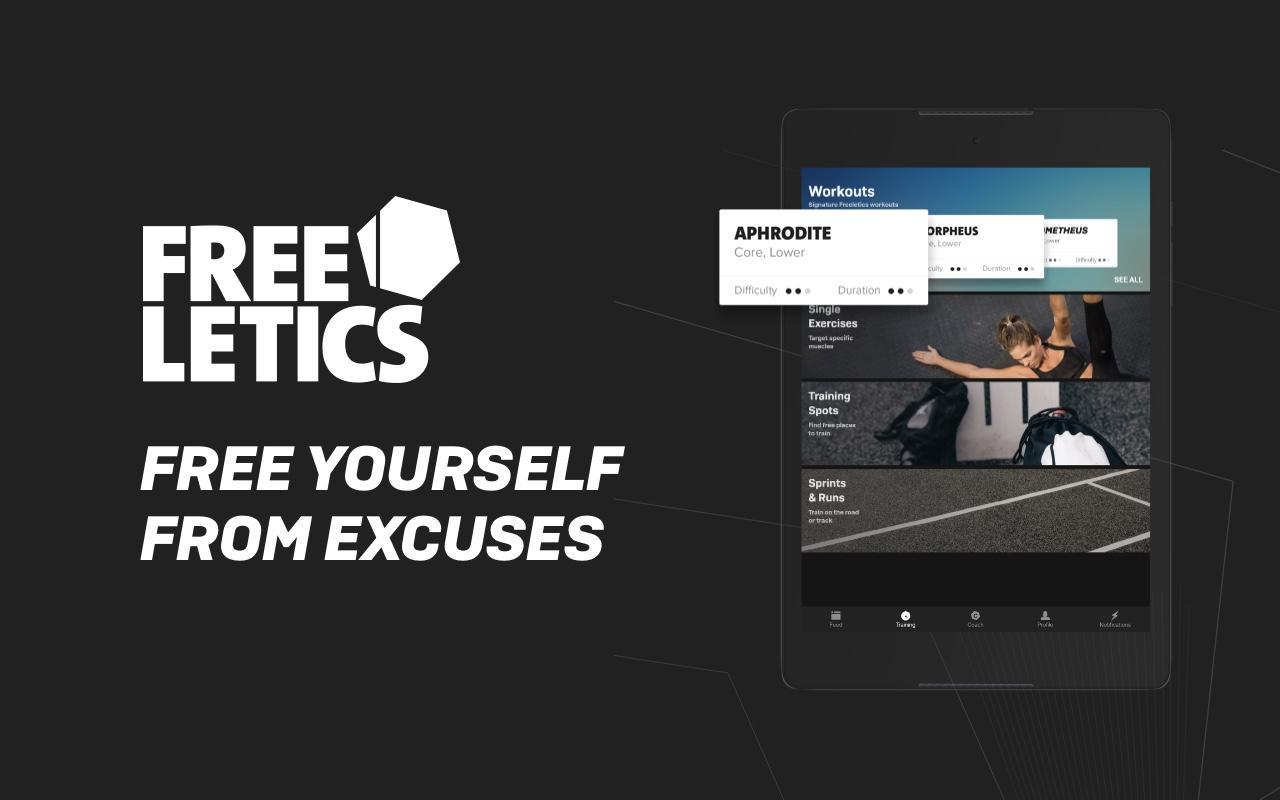 A Brief Overview Of Freeletics Application
When it comes to freeletics applications, it is basically a free app that will make your training program launch more engaging and easier. Yes, it will completely adapt your workout routine and help you organize your schedule in such a way that it will enhance the fitness level in the most convincing manner. Not only this, using it will certainly help you reach your objectives a lot quicker, whether it is about gaining or losing your weight.
It is certainly a lot more cost-effective than getting yourself registered with the gym as it makes it easier for you to get your exercises covered which will give you the maximum benefit in achieving your goals. And this is the reason why businesses Around The World are always looking for mobile application developers who can help them have their fitness applications built which will get connected to the users around the world and help them with excellent business.
Related Blog: Know Top Trending Healthcare Applications
Features It Bring In For You
As stated above, investing in the freeletics application development process will certainly help you strongly as the demand for fitness applications is growing all around the world and is helping people in the world of physical activities without having to invest at all. If you are not convinced, we will help you understand a few of the features you will be benefited by investing in the world of fitness applications, take a look:
Daily Recap
This is one such feature which gives you a lot which you need at the end of the training. Yes, it will help you understand what you have achieved after all your workouts have been completed. The respective attribute will give you an idea about the thing which you have never done before and you have completed this in the respective day.
So, this will certainly motivate you and help you track your progress in the best possible way. So, it is certainly a great feature to have as it will help you understand how you are moving ahead and how much you can work upon to get the desired results. This is the reason why you must get connected to mobile app development solution providers you can help them as a fitness app as it will help users connected and avail the success they are looking for.
Comeback Week
There are a number of reasons which can keep you away from training for a long period of time whether it is a career or personal issues with the help of a custom application developer you can have an app that you can prepare yourself for come back program to work out on your goals.
It will help you with a complete schedule with which you can move ahead with your fitness program and achieve the target you are looking forward to having in a particular set of time periods. The respective application will have a complete track of the work your doing and will design the program accordingly so that you can maintain the routine without any hassle at all.
Music
With the help of fitness level applications, you might also find difficulty when it comes to switching music applications so that you can have your playlist running while working upon a specific set of exercises. But, now, their businesses who have considered higher app developers who can build freeletics applications who are connected directly to your music account and will maintain your playlist according to your work out.
So, it's a big benefit to have and will not have to switch applications on a regular basis while performing yoga exercises and it will give you the seamless experience you were looking forward to having.

Bonus
This feature allows you to share your lifestyle which can certainly be a great way to help others join us in making their lifestyle better. Yes, you will be able to share your goals accomplished with the help of the respective fitness application service as it will help your friends and relatives to follow you and join the group to get better in terms of fitness and health. So, you will be able to post about the number of push-ups or kilometers you have jogged with the help of this feature and motivate your friends without much of a hassle.
Cost of Development
So, if you are thinking about moving ahead to hire app developer for health fitness applications, you must be having a question regarding how much will it cost? Well, to make it easier for you, then a number of aspects that define the entire pricing of the application. Below mentioned are the aspects which will define how much it will cost you to move ahead with fitness application, take a look:
● UI designing
● Design prototypes and specification
● Backend and frontend development
● Bug fixing
● Testing
● Update
So, these are the aspects which one needs to cover to understand how much it will cost them to have their fitness application built with the best features. It will be ranging between 15000 US dollars to around 25000 US dollars. It might even rise depending upon the attributes you consider you have in your respective application.
Wrapping Up
Hopefully, now you are clear about how freeletics applications are benefiting everyone all around the world and how much benefits it brings in to play. So, you must not hesitate and get yourself connected to an online fitness trainer app development service provider with which you will certainly get your application's design and avail the required benefit you are looking forward to having.