So, you have developed your real estate app, but not getting the initial traction you need. Or maybe you are looking for a real estate app development company to develop an app for your business and also proactively looking for ways to promote it. Read this blog to know more about how to promote your real estate app in 2023.
Making your Ideal customers download your app will take a ton of your resources and efforts initially. If you already have started marketing your real estate app but not getting the desired downloads this may be the right time to revisit your promotion plans.
The strategies we will discuss in this post will help you align your marketing campaign for app downloads with your business goals. 
Real Estate App's Business Model
You might be aware that there is no real deal in the app store or play store. The business still works the traditional way as it was in the early 2000s. 
However, with smartphones & mobile app development getting better day by day, the business is bound to come more digital and less orthodox in the coming years.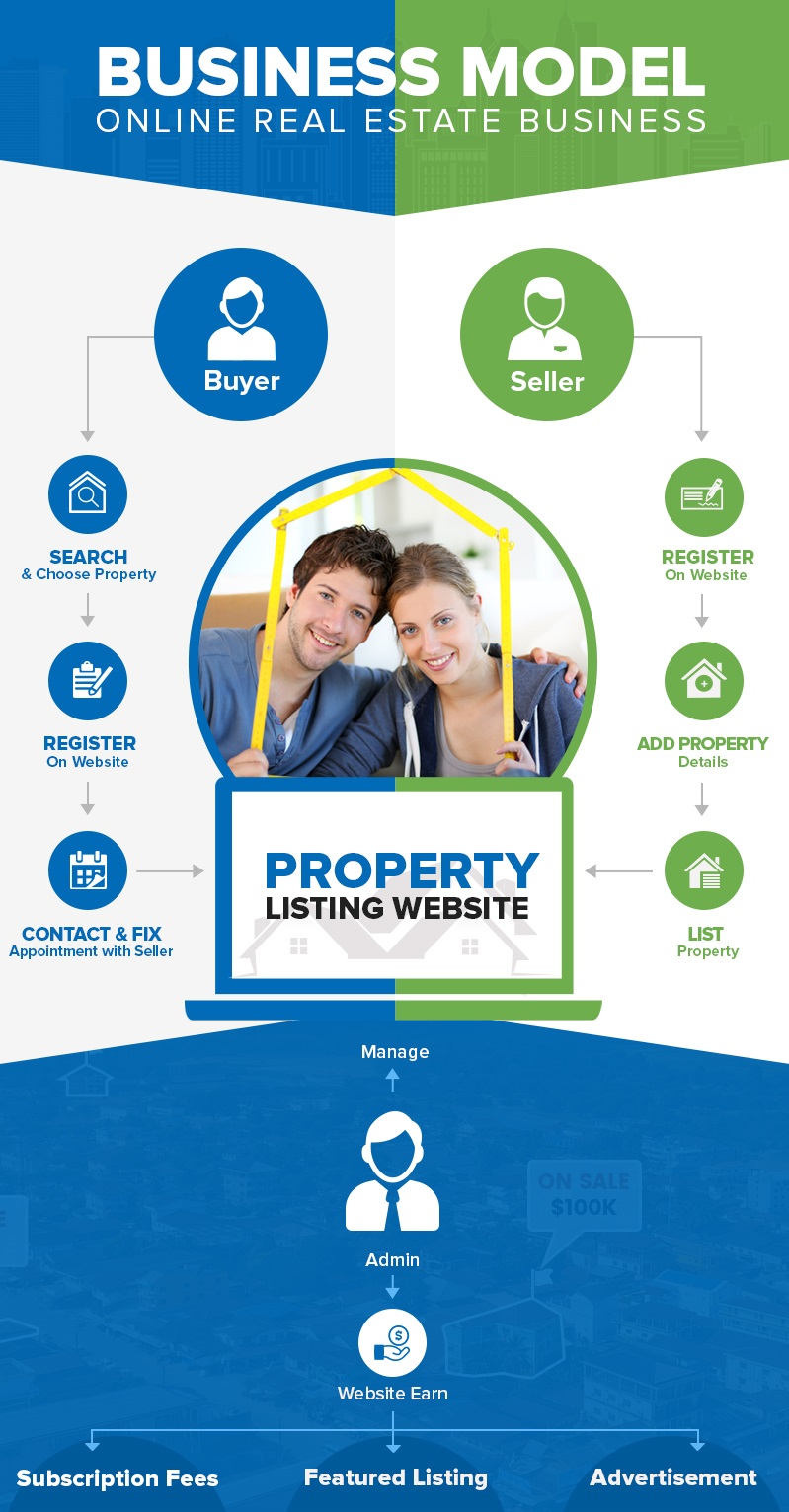 And to be at pace with the advancement in technologies you need your real estate app more interactive, user-friendly, and solve the basic needs of your consumers.
Before Promotion, let's see if your App is giving The Desired User Flow
Admit it, when you first launch your app there may be many bugs that may cause users to jump off your app and switch to your competitor. If you are facing this issue the right real estate development company can help you.

Knowing what your user wants from your real estate app is important. Merely making them download won't help you to retain your users. At every touchpoint, the user experience matters, and hence you should make it count. 

Why Does your Real Estate App Needs Promotion?
Simply getting your mobile app listed on marketplaces won't do much for you. You need a solid strategy and timing to make people download your real estate app. Initially, your app won't be shown to your potential users on these platforms. As with 0 ratings and no downloads your app won't have much credibility at the start.
So, first things first, your real estate app will not be the first touch point your customer will have with your brand. They might have known your brand after visiting your website or any brand awareness campaign or could have come across your real estate app via word of mouth. 
See it this way, your app will not be a lead generator for your real estate business.

However, you can use your mobile application in the process of nurturing once you have some traffic on your app. The right type of marketing will allow more buyers to discover your mobile app (more on this later in this blog).
Here's what you can do to leverage downloads whenever it is just live on App Store/play store.

Tell your customers about the existence of our app, what it does, how it can benefit them, and all the features it has to offer.

Further, give them clear instructions on how they can locate your app in the Google play store or App Store.

You can give offers, and discounts initially to get more engagement and downloads.
Remember, your initial downloads will need word of mouth from you. Research by think with google shows that ~52% of your downloads will come from friends, colleagues, and family members who referred it. 
Here are 4 Strategies That Will Help you Promote your Real Estate App
1. Start with Email Marketing & Social Media 
You can leverage the maximum from this strategy!!
You have your real estate app listed on the mobile application store! It's a piece of big news for you and your company. Announce this via Email blasts or Newsletters. Post it on all official social channels and ask your colleagues, friends, and family member to share it.

A mobile app launch email is an excellent way to create buzz around your product. Create a template featuring all needed app descriptions, features, and benefits.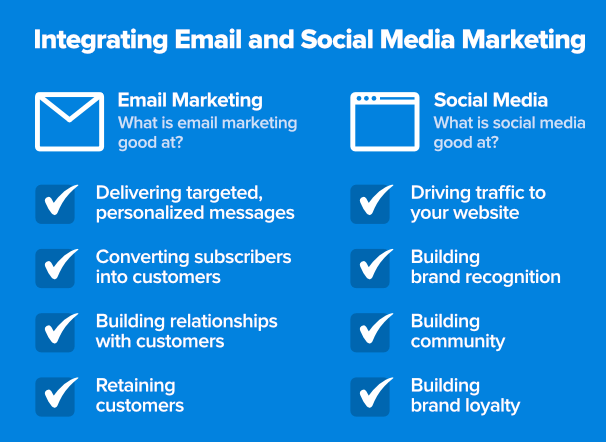 Ask your users to give feedback and suggestions for improvement. The same can be done via social channels. Take as many suggestions as possible, and thank your followers for every suggestion you get. Further improvise on the ones you think are the most important and effective down the road for your business. 
Social channels are a great way to organically promote your business app. Promote it as many times as you can on your social handles. 
Once you know people are talking about your real estate app, you can then reach out to influencers and can boost downloads massively. Influencers are a great way to raise brand awareness about your business and mobile app in 2023.
Also, you can convert influencers to affiliates by offering them some percentage of commission for every user coming from their end. 

2. App Store Optimization For Your Real Estate App
ASO or App Store Optimization is still a go-to strategy for many businesses to have their app listed on App Store or Play store. Just like SEO, the results aren't instant but when done strategically and right it can bring in a massive improvement in your ROI.

Typically when you do ASO, you get the following results: –
1. Increased App Visibility for your real-estate app
2. Boosting conversion rates for app downloads & engagement.
3. Reduced user-acquisition cost.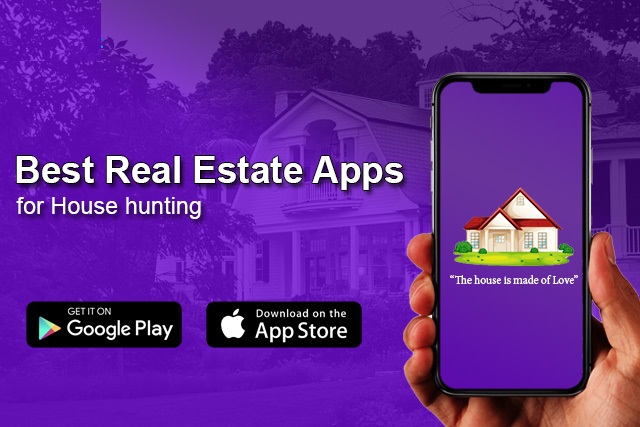 Basic ASO is implemented by incorporating keywords in your title, and description. Having good Images that visualize how your app works, its benefits, and its features. You can also have an introductory video about your real estate app. This gives a brief overview of what your users should expect by downloading your mobile app.
Furthermore, to increase credibility keep getting more reviews on your app & make sure to reply to every sentiment be it positive or negative.
Read this guide on ASO to get in a detailed tutorial on how you can do to improve your app downloads and organic visibility on AppStore and Android Play store. 
3. Get Coverage in The Blogosphere
This is a great way of creating referral traffic to your app. Having bloggers listing your mobile app on their website can help you to gain downloads from authoritative sources in your domain. 
It could be someone who has Authority and Expertise in the real estate domain. For us it would be real estate bloggers, outreaching them for listing yourself and your app could help you gain initial traction via the web. 
Reaching out to them would not only help you to grow the traffic but also gain credibility in the real estate space.
People will love to download your app if you are featured on a credible source. Moreover, this creates trust in the eyes of your potential customers. The ones who download your app and if they like what your app offers.
They can further become the brand advocates to bring in more potential downloads for your app through word-of-mouth publicity. 
4. Paid Ads 
Last but not least we would recommend you run paid advertisements for your real estate app. Facebook ads with an app install campaign can get tons of downloads for your app. 
You might have noticed ads on other apps, this is most common for games on AppStore and play store. You can also go to other people who already have apps and can buy app space from them.
However, for real estate, you can target stock price apps, finance apps, and investment apps and can buy ad space from them. You can do this in quantity as well and this will also help you to get a lot of installs for your real estate app in 2023 and beyond.

Conclusion
Remember the goal of every marketing campaign starts with a customer acquisition strategy whether you are a startup or a business in the domain for 10+ years. If you don't have a solid strategy that can hold back your customers, you will lack in making profits & eventually it will hit badly your ROI in the long term.
Also, when everything is aligned perfectly your app will start gaining traction and thus you can convert the visitors to your app into real customers.
Once you have people in your app then you can start doing things like virality, in which you can do invite flows, and give people bonuses and points for sharing, rating, and reviewing your app which will all help installs for your real estate app in the long run. 
But if you have no one coming to your app those viral loops won't work. And hence you should be working on continually optimizing your real estate app campaign for more visitors and installs.