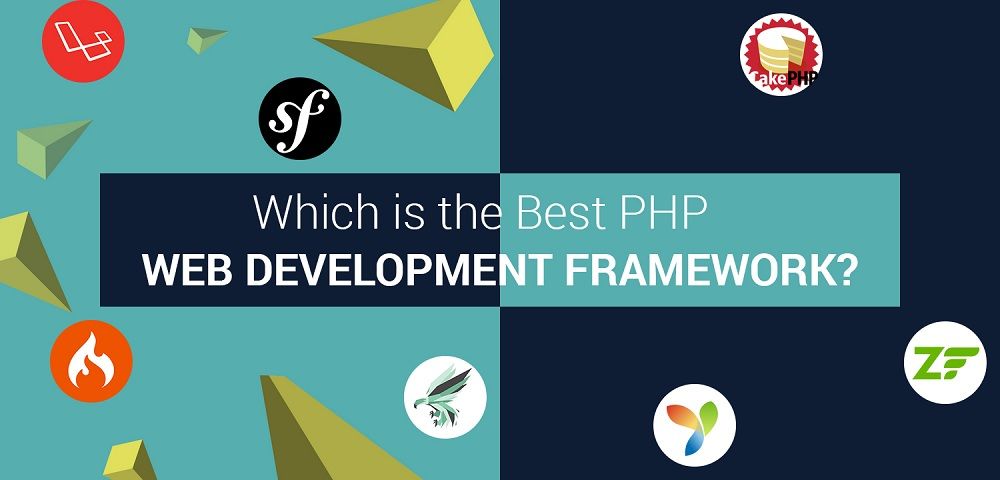 PHP is undisputedly one of the most reliable Web Development languages, but what makes it so perfect. To answer that there are numerous reasons that it is one of the most sought-after web development languages of 2017 and expected to be so in the year 2018 too.
Not getting into all into why you should choose PHP for web development, lets explore the other side of it which might make you clear why it is one of the best. PHP web development frameworks- the most amazing thing about it is it makes PHP web development a lot easier and faster by providing structure and organization into the development process. Also, there seems to a framework for each of your requirement, there are plenty of PHP web development frameworks available and you might need to hire PHP developer to get through all that.
Choosing a right framework thus includes your expertise in PHP, project demands, other things such as documentation, community support, available modules and libraries, security, database support etc. also, if you are a beginner or have no experience of development you can seek a good and reliable PHP development company to carry out complex project operations efficiently but still you need to familiarize with the PHP kingdom isn't it for PHP web development.
Here is a list of amazing PHP web Development Frameworks that you must know about:
Laravel - One of the most widely used and popular Web Application development framework allows developers to build and complete their development in shorter time and with powerful tools. its features and toolsets have made it one of the developers' favorite PHP framework and come with advanced features such as database migration system, inbuilt templates, command line tool like Artisan and classic ORM and much more. Also, one of the thing which makes it perfect is its unit testing and web testing support.
Symfony - Developed by SensioLabs, Symfony is an open-source PHP framework which comes with features such as good documentation and has an active community support as it comes from a reliable name such as SensioLabs. Also, it conducts many training and certification programs that ensure a master the art of developing the website on Symfony, however, you can always hire PHP developer if you not willing to learn the framework yourself.

It comes with code-generation tools for prototyping PHP web development and allows you to test the unit and functionality of your website with its built-in website testing tools. Also, if you are a developer, you are going to immensely love this framework as it makes the debugging easy with its debug panel and has a command line interface automating the deployment of the website.
CakePHP - This sweet delight has made the web development lot easier for developers. With Cake now, you can build web applications at the faster rate in easy and simple coding that is radically less than in any other framework. It is one of the most preferred or we can say the reigning framework in web application development, making web application development a cakewalk.

It offers you a flexible and scalable database access layer and has a powerful scaffolding system making the development process a lot easier than before. Also, it has a wide range of built-in features and tools that make it possible for you to build secure applications which includes CSRF and XS protection in the input validations tools lists.
CodeIgniter - Not much to say about it, easy as it is- it is one of the simplest PHP web development framework and used by neophytes at the early age of learning PHP development. It is speedy and simple and that's all it takes to build a wonderful application or a project. It is very flexible and comes with inbuilt CSRF and XSS Protection tools.
Phalcon - Want speed? Did we mention Phalcon, it is one of the coolest features is that it eats up a lot less memory than any other existing framework. It is written in C and C++ and has the key feature such as auto-loader, security, translation, asset management, caching and some others.
Yii2 - High-performing Yii PHP Framework is a proven choice for the high-quality web application that needed to build in lesser time. it has a powerful MVC architecture that follows it provide you great functionality and separation. It comes with amazing security features such as output filtering, input validation, cross-site scripting prevention, SQL injection and some others. It has a built-in integration with Co deception that allows you to test your web apps better.
Zend - Last but not in any respect least, is another popular framework Zend which has registered till date 158 million installations- impressive isn't it. Going into more details this framework is a collection of PHP based packages which makes it very easy to use the framework. Also, the integration of these PHP based packages makes it very flexible and allow developers build application and websites of their own choice well aligned with their needs.