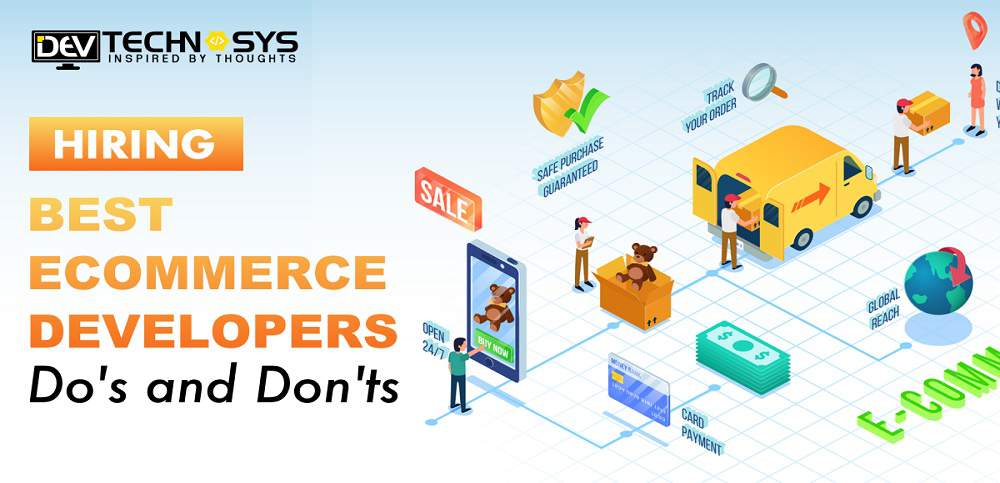 Introduction
Are you planning to launch your e-commerce business? I bet this is the right time!
Wondering, why?
Because no major festive season is standing on your head at this time to take great care of the inventory. So, you can manage your business as well as can plan your portal.
Obviously, your ecommerce store won't be getting ready magically in a day. You need to put a lot of efforts to draft your ideas.
First things first, list down the categories of the products you are looking forward to selling over your ecommerce store. This will surely help you in choosing the theme or outlook of your web store. Also, check with your local and national competitors to get the look and feel of your to-be ecommerce store.
Now, it's the time to look for the righteous ecommerce development company that can turn your vision to reality. You may contact numerous companies and get a free quote for you. This will help you get an idea about the budget. Based on their profiles and budget you can connect with them to proceed further.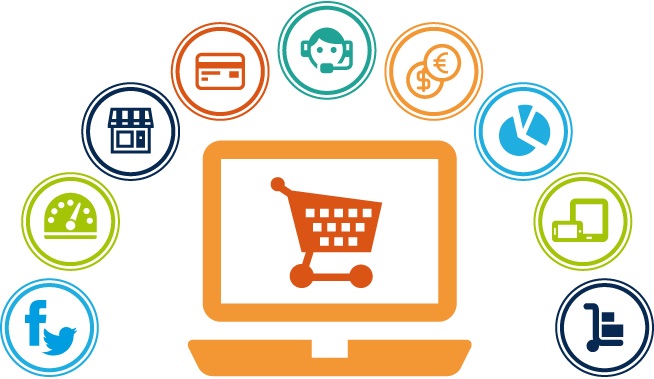 Here is the certain Do's that you should follow:
Check with the Portfolio: Be it an app or a website, ecommerce development projects are comparatively complex. That's why it is a better check for the technical exposure of the developer whom you are hiring. You will surely get the basic idea from his/her portfolio, but it's always better to dive in technically. Enquire more about the challenges that were involved in the previous projects. If it's a team-based project, check if they have worked for B2B or B2C clients in previous projects. Ask for the additional trends like that of chatbots, this can help you boost your business.
Choose the Right Platform: Since the ecommerce projects are huge, it is always better to decide in advance for the platform you want to choose. You can opt for any from Magento, Woo commerce, Demandware, Shopify etc. Also, check for basic functionalities you need to add to your ecommerce store. Additionally, you can seek for the third party integrations for payment gateways, CMS support, cataloging and catalog management etc. However, the type of platform can alter the developer you are hiring. That's why it's better to decide one platform on which you want to get your ecommerce store designed.
Related Blog: Choose the Best Ecommerce Development Platform in 2019
KYC Check: Know your client. It's always advisable to visit your client in person before moving ahead with the custom web development project. This helps you understand their team, working pattern, place of business conduction. This further builds the credibility score of the client. Also, fix the communication terms you will be kept between the parties, be it weekly or fortnight.
Keep the Scope of Work Handy: Before you plan to get started, draft all the essential as well as the must-have features for your eCommerce store. Since everything comes with the price, all the additional functionalities can add in your project budget. So, it's better to sit with your technical as well as the non-technical team to discuss and clarify the ideas within the scope of work. A handy scope of work enables swift and quick development which minimizes the chances of reworks and work delays.
Fix Your Budget: Obviously, you need to discuss the budget and the number of services that comes under it. The budget of your project is entirely based on the scope of work as well as the number of resources employed for the work. More complex is the project, greater will be the budget. It may increase more for custom Web development.
Ask for the Engagement Models They Offer: Is the ecommerce development company you are hiring is working with the fixed price, dedicated resource hiring or hourly pricing models? Don't assume it based on your prior experiences. The engagement models vary from company to company. Ones you know the type of engagement model the company is following, it will be easier for you to keep the track of budget, scope, milestones, deadlines etc.
Check for the Post-deployment Services: Few companies offer the post-deployment services to their client for free for the limited period of time, while afterward, they may charge amount for same. Also, there are companies that do offer maintenance services only until the launch of the website or app. And, then you had to pay additional fees for the post-deployment services from that website development company.
Don't leave the chance for any confusion and get it clarified straightaway.

Below is the list of don'ts to eliminate chances of hiring unsuitable resource.
Don't Go for Cheap Resources: This situation mostly comes with the startups as they have budget constraints. But, you need to understand that a single investment is far better than multiple investments. I know that budget is one thing, but then the quality is other criteria you should not be compromising. Also, don't just go with the premium banners, let their skills and portfolio speak for them.
Don't Opt for Someone with no Maintenance Policies: Majority of companies do offer maintenance services, but that again varies from company to company. Don't hire the firm that doesn't offer maintenance, otherwise, the bug resolving season may gonna take months of you. This further delays your store launch dates. However, if you hire Magento developer who understands the company policies can be extremely favorable for your ecommerce store development.
Related Blog: Tips to Hire Developer Who can Level-up Your Ecommerce Store
Don't Choose the Services that Won't Offer Documentation: This may seem odd to you, but it's better if you not follow the team of developers that don't offer a proper documentation guide. As when the documentation is handy, it is easier for your in-house team of technical persons to take care during maintenance or testing.
Don't be Overconfident: Probably you have the brief knowledge of the field, but don't try to act like you are the jack of all the trades. Always keep someone in the loop who is technically sound. This eliminates the chances of being fooled by the company/ developer.
Don't Choose the Developer Who is Not Ready to Sign NDA: There is the provision to sign a non-disclosure agreement (NDA) between the parties that agree upon the business. It is a great deal for your business, as you may be sharing some trivial business data with your client for uploading over data servers. Signing NDA keeps you under the safe zone that your data will not be misused or shared with anyone and you may take any legal action on the breaching of data, in any case.
I believe that now you are ready to hire Magento Developer or Shopify Expert for the development of your e-commerce store.