Sales! Discounts! Offers!
Finally, Black Friday is round-the-corner; all we can see are these three magical words on the internet. Isn't it? Well, this holiday season isn't only for the users looking forward to online shopping at amazing offers but a golden opportunity for businesses to double their sales this Black Friday.
Besides e-commerce businesses, Black Friday can be an amazing beginning for mobile app development companies & businesses to attract thousands of customers and increase engagement.
Now, you might be wondering, how? By customizing your business app, you can ensure business growth and profit. Here are some of the black Friday ideas for your business app to assist you with this.
What is Black Friday?
The day following Thanksgiving is known as Black Friday. It is considered one of the US busiest shopping days of the year. The name was coined in the 1860s when the maximum stock market crashed.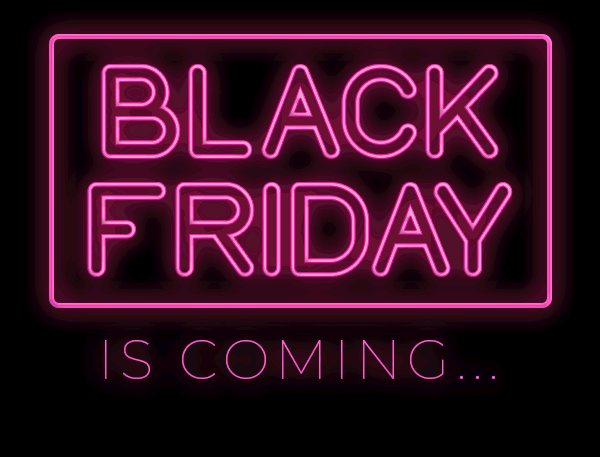 People wait for hours in the queue to get bargain products at discounted prices; hence, this festive season proved to be a golden opportunity for businesses to boost their sales and engagement during these days.
Checklist For Black Friday App Ideas 
Do you want to customize your business app as per the Black Friday vibes? The following checklist of black Friday ideas will help. Don't miss reading it!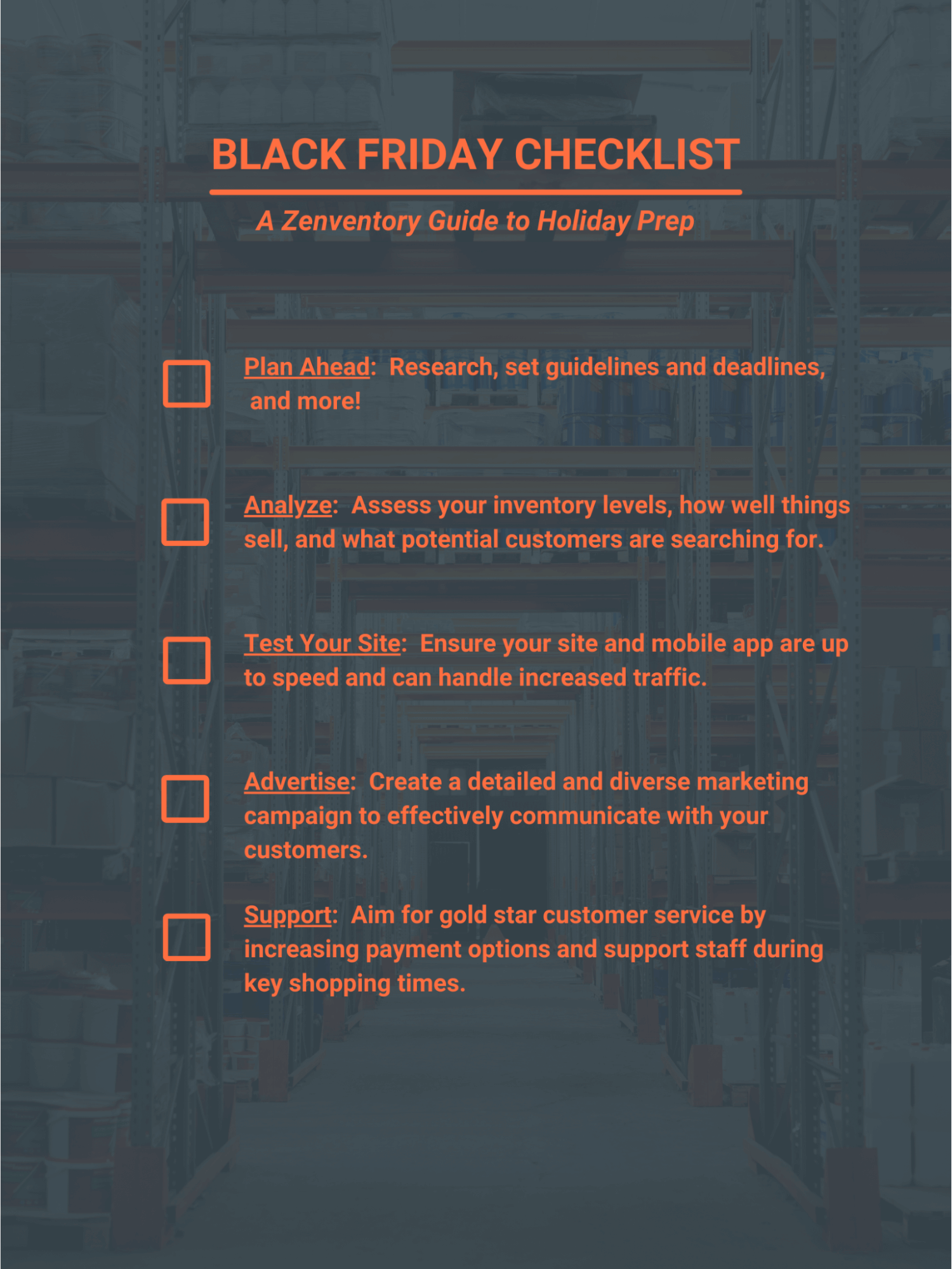 1. Offer Additional Services At the Same Prices
Black Friday sale isn't only about exclusive offers and discounts. Well, it isn't necessary to show off to your potential customers by reducing product and service prices. You can simply add on some additional perks along with the service. It is one of the best black Friday market ideas that can do wonders.
For Example – You are offering mobile app development services, so you can provide free expert consultation along with that. It will grab the users' attention at a glance and increase your brand awareness.
2. Launch Contest & Challenges
Adding interesting contests and challenges in the form of questions and black Friday polls will increase your business app's engagement and attract new users. You can use the latest technologies, including AI, blockchain, Chatbot, etc., to make your app more interesting during the Black Friday season.
For Example – You can notify the users or businesses that by participating in the content, they can get an additional 5% off on all development services.
3. Share Information About Black Friday
Keeping the users updated and informed of the Black Friday fun facts, history, and more will also benefit your business. It will help the users know the importance of this festive season and, in turn, increase your brand trust and visibility.
For Example – You can add some facts about black Friday in your business app that will be displayed as soon as the user opens your app. Such black Friday ideas will keep the users engaged for a long. 
4. Ask Users to Give Suggestions & Recommendations
If you are new to the business world and in the early stages of building brand visibility, this marketing idea for black Friday will work. You can ask your existing clients to give their suggestions about your android app development services or any services they've availed. Also, ask them to refer your mobile app development company to other businesses they know.
For Example – You can add one perk to your clients' services when they refer your service to any other. It helps you increase the customer base and help your mobile app earn success. 
5. Add A Black Friday Theme to Your App
Adding a festive theme is a must if you offer discounts and offers on that occasion. Without the black Friday theme, there will be very few chances that the users will come to avail services from you. Besides offers and discounts, visual appearance also catches users' attention. So, customize your mobile app per the Black Friday theme.
For Example – Use GIFs or some interesting elements to your application that convey to the users about your black Friday offers and sale.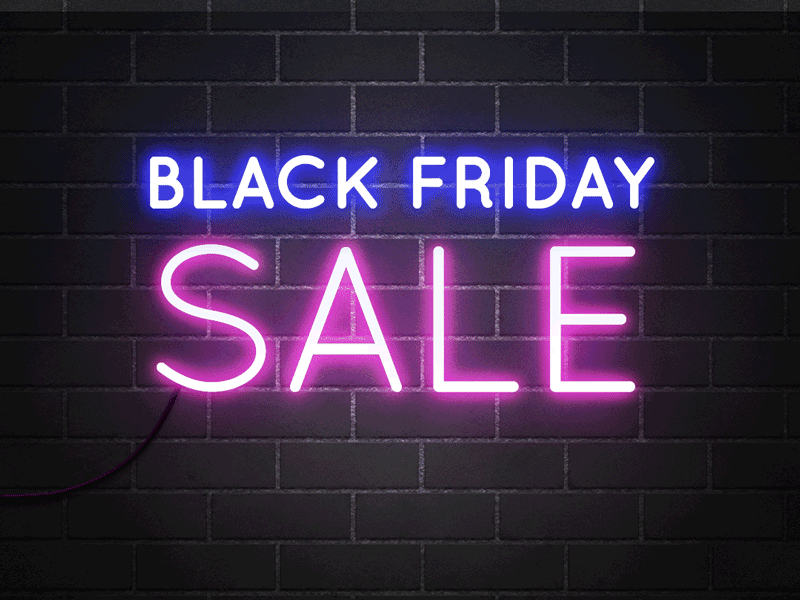 6. Add QR Codes to Boost Sales
Not every user knows about your business application! What is a better opportunity than a black Friday sale to enable users to download your business application? Wondering how? You can simply launch a QR code that users can scan to download your business application and avail the exclusive black Friday offers and discounts. Sounds interesting, right?
For Example – Run ads on social media platforms or make a banner for your business app with QR code highlighting – Scan to avail 10% discount on web development or mobile app development. 
7. Draft Customized Push Notifications
The black Friday sale is not only about displaying everything on the application. You can keep pushing your customers and new users to open your business application once with customized push notifications. Make sure to remind the users timely about the ongoing black Friday sale on your app and ask them to grab the offer before it vanish away.
For Example – Take reference from food delivery app like Seamless or shopping app like Myntra to get an idea of how to send customized push notifications based on festive seasons.
Achieve The Success You Desire With These Black Friday Ideas
Black friday is the day when users' waits  for the whole year to avail exclusive offers and discounts on online shopping. On the other hand, this holiday season is a game changer for all-scale businesses, irrespective of their domain.
Whether you are a tech expert offering blockchain development services or an eCommerce with an online ecommerce store, these Black Friday ideas mentioned in the blog above can boost your business sales. If you lack the time and expertise, get in touch with a leading mobile app development company without  wasting a minute to avail professional assistance.
You can also hire dedicated developers part-time or hourly to customize your business app as per the thanksgiving and black Friday theme. This investment will pay higher than you haven't even thought of. So, get ready to experience the businesses you have desired for!