Don't Wait To Buy Real Estate. Buy Real Estate And Wait!
 – Will Rogers
In this dynamic landscape, Redfin has emerged as a trailblazer, revolutionizing the industry with its cutting-edge app. Are you a computer enthusiast or ambitious entrepreneur looking to get started in the real estate app development industry? Look no further!
This comprehensive blog unveils the secrets behind Redfin's success, delving into the cost and must-have features required to craft your very own real estate app like Redfin. From intuitive property search algorithms to interactive maps and seamless communication tools, we'll guide you through the essential elements that make Redfin a market leader.
So buckle up and set out on an exciting voyage to create the real estate of the future!
What is Redfin App?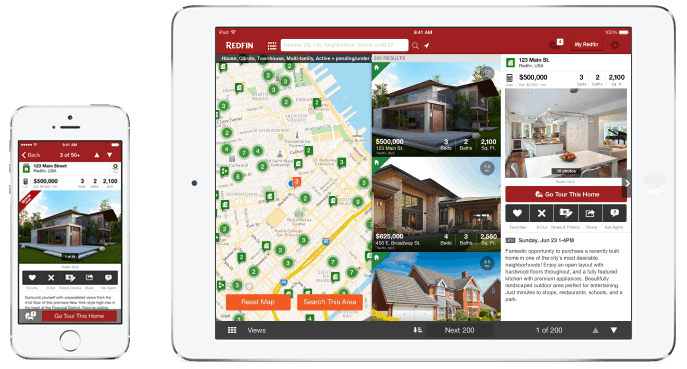 Redfin is a realty brokerage firm that primarily operates online. It provides a marketplace for buying and selling properties as well as data on real estate markets. Redfin, which was established in 2004, has grown to be a well-liked substitute for clients looking for an alternative to conventional agents. Here's an overview of Redfin's history, along with a table highlighting key milestones:
| | |
| --- | --- |
| Year | Milestone |
| 2004 | Redfin is founded by David Eraker, David Selinger, and Michael Dougherty. |
| 2006 | Redfin introduces its web portal, enabling users to look for properties and arrange showings. |
| 2007 | Redfin launches its "Hot Home" function, which identifies properties with a high chance of selling soon. |
| 2009 | Redfin expands its services to offer home-selling assistance in addition to home-buying services. |
| 2011 | Redfin launches its mobile app, providing users with on-the-go access to real estate listings and information. |
| 2013 | Redfin expands its coverage to include international real estate markets, starting with Canada. |
| 2014 | Redfin becomes a public company and begins trading on the NASDAQ stock exchange with the ticker "RDFN." |
| 2016 | Redfin introduces a feature called "Book It Now," allowing users to instantly schedule home tours without waiting for a response from an agent. |
| 2017 | Redfin launches Redfin Mortgage, providing mortgage lending services to its customers. |
| 2020 | Redfin expands its services to include property management for rental homes. |
| 2021 | Redfin launches a feature called "Redfin Direct," enabling buyers to make offers on properties directly through the Redfin platform. |
Real estate mobile app development is one of the most popular online real estate platforms. It's known for its easy-to-use interface, comprehensive listing data and cost-saving tools for buyers and sellers. Redfin's real estate industry goal is to simplify the real estate process by combining the expertise of local agents with technology. It will provide consumers with a transparent and efficient experience.

Market Stats To Look At!
Redfin real estate company was launched in 2011.
Redfin has over 40 millions active monthly users as of 2021.
Redfin's mobile app will account for more than 70% (or the total number of visits) to its website in 2020.
More than 10 million people downloaded the Redfin mobile app from the Google Play Store.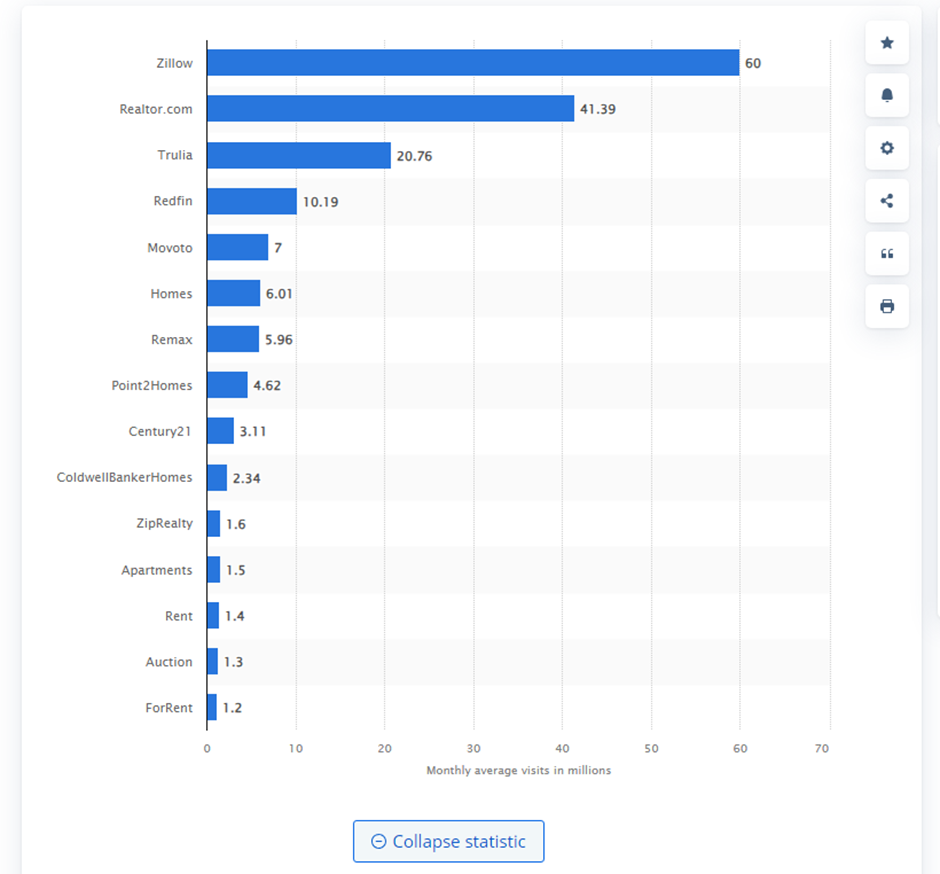 Reference: https://www.statista.com/statistics/381468/most-popular-real-estate-websites-by-monthly-visits-usa
One of the leading real estate apps in the United States in 2021 was Redfin's mobile app.
Redfin's mobile app includes features like property search, live listing updates and options to contact agents.
Users can schedule home tours, view property details and get information about home prices.
Redfin's mobile app received positive reviews from users, with an overall rating of 4.6 stars out of 5.
Redfin is constantly updating and improving its app in order to offer a seamless, user-friendly experience to home buyers and sellers.
Read More: How to Promote your Real Estate App in 2023
Top 6 Real Estate App like Redfin
You can download six best real estate applications. Here is their description, review, and information about the real estate sites.
| | | | |
| --- | --- | --- | --- |
| App Name | Description | Reviews | Downloads (Approx.) |
| Zillow | Users of the well-known real estate software Zillow can look for houses, flats, and rental properties. It offers thorough listings, pictures, and cost details. | 4.7/5 (based on 200k+ reviews) | 100 million+ |
| Trulia | Trulia is a real estate app that helps users find homes for sale, apartments for rent, and provides valuable insights about neighborhoods. It offers interactive maps and customizable search filters. | 4.5/5 (based on 150k+ reviews) | 50 million+ |
| Realtor.com | Realtor.com is an app designed to help users find homes for sale or rent. It provides up-to-date listings, virtual tours, and local market trends. Users can communicate with real estate brokers as well. | 4.6/5 (based on 180k+ reviews) | 10 million+ |
| Homes.com | Users of the real estate app Homes.com can look for houses, condominiums, and apartments. It offers advanced search filters, detailed property information, and the option to save favorite listings. | 4.5/5 (based on 80k+ reviews) | 5 million+ |
| Apartment Finder | Apartment Finder is another real estate app like Redfin specifically tailored for finding rental apartments. It offers a vast database of apartments, interactive maps, and the ability to contact property managers for inquiries. | 4.4/5 (based on 40k+ reviews) | 1 million+ |
| HotPads | A real estate app called HotPads specialises in rental homes such condos, houses, and apartments.It provides detailed listings, photos, and neighborhood information to help users find their ideal rental. | 4.3/5 (based on 30k+ reviews) | 5 |
What Features To Add In Your Real Estate App Like Redfin?
You can incorporate several essential features into your real estate app, like Redfin, to enhance the user's experience and make it stand out from other platforms in the real estate industry. Here are some mandatory features you should consider:
1. Advanced Property Search:
Users can refine their search by using robust options such as price range, type of property, and number and size of bedrooms/bathrooms or amenities. Include filters to filter out specific mandatory features such as swimming pools, hardwood flooring, or proximity of schools.
2. Interactive Maps:
Use interactive maps to let current users view nearby amenities and assess the area. Include mandatory features such as street view, school boundaries, public transport routes, local points of interest, and other relevant information to help current users make informed choices. If you want to create a real estates app like Rightmove or Redfin, adding attractive maps to your app is crucial.
3. Saved Searches And Alerts:
Users can save their preferences for searches and create alerts to new listings that meet their criteria. Please send them to push notifications or emails to stay updated on new listings or price changes.
4. Virtual Tours and Photos:
Include both interior and exterior images. Consider including virtual tours or 360° views to provide a more immersive user experience when you start working on the process of developing a real estate app.
5. Comparing Property:
Users can compare properties by highlighting important details like price, square footage and number of rooms. This feature helps current users evaluate properties faster and make better decisions.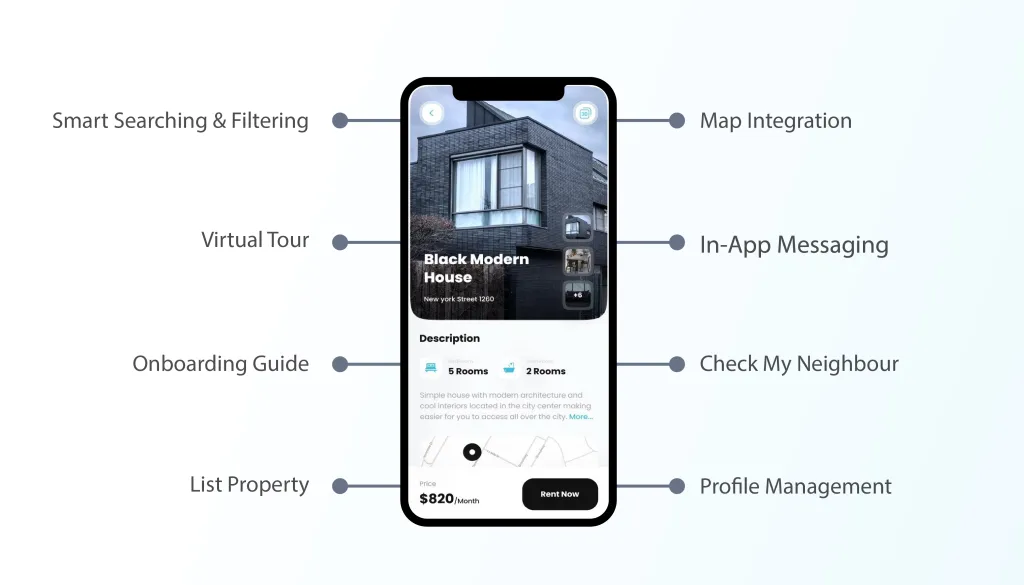 6. Agent Profiles And Reviews:
Include comprehensive profiles of real estate agents. It includes their experience, expertise areas, and customer reviews. This feature in apps like Zillow or Redfin will allow users to choose an agent that best suits their needs and ensure transparency during the selection process.
7. Mortgage Calculator:
Include a mortgage payment calculator that lets current users estimate their monthly mortgage payments by comparing the loan term, interest rate and property price. This feature allows users to assess affordability and make better financial decisions.
8. Neighborhood Insights:
Information about the neighborhood can be provided in detail, such as demographics, crime statistics, school ratings and other amenities, like parks, restaurants and shopping centers. This essential feature allows users to evaluate the livability and desirability of different neighborhoods.
9. Schedule for Open Houses:
Users can schedule appointments or receive reminders about upcoming private viewings or open houses. This feature simplifies viewing properties and allows users to plan their property search more efficiently.
10. In-App Messaging & Collaboration:
Real estate apps like Redfin allow users to communicate directly with agents or property owners. This feature allows for seamless user communication, making it easy to ask questions, coordinate tasks, negotiate deals, and coordinate property-related tasks.
11. Transaction Management:
Tools to manage the different stages of the purchasing or selling process. These include document storage, contract tracking, task tracking and progress updates. This feature improves efficiency and organization, resulting in a smoother experience.
12. Local Market Trends and Data:
Include real-time data such as median home prices and trends in sales. By using this information, people can better understand the real estate market and decide whether to buy or sell a home.
13. Integration with Third-Party Services:
Integrate external services such as property inspection, moving or home improvement companies to provide users with a seamless experience. This core feature provides users with convenient access to related services.
14. Share and Recommendation:
Through social networking sites or messaging, people can recommend properties to friends and family using these essential aspects. This feature of a real estate app like Redfin will increase user engagement and expand your customer base via word-of-mouth referrals.

How To Develop Real Estate App like Redfin?
Careful planning, development, and design are required to ensure the success of a real estate app like Redfin. This guide will explain the steps to build an app like Redfin in your chosen section.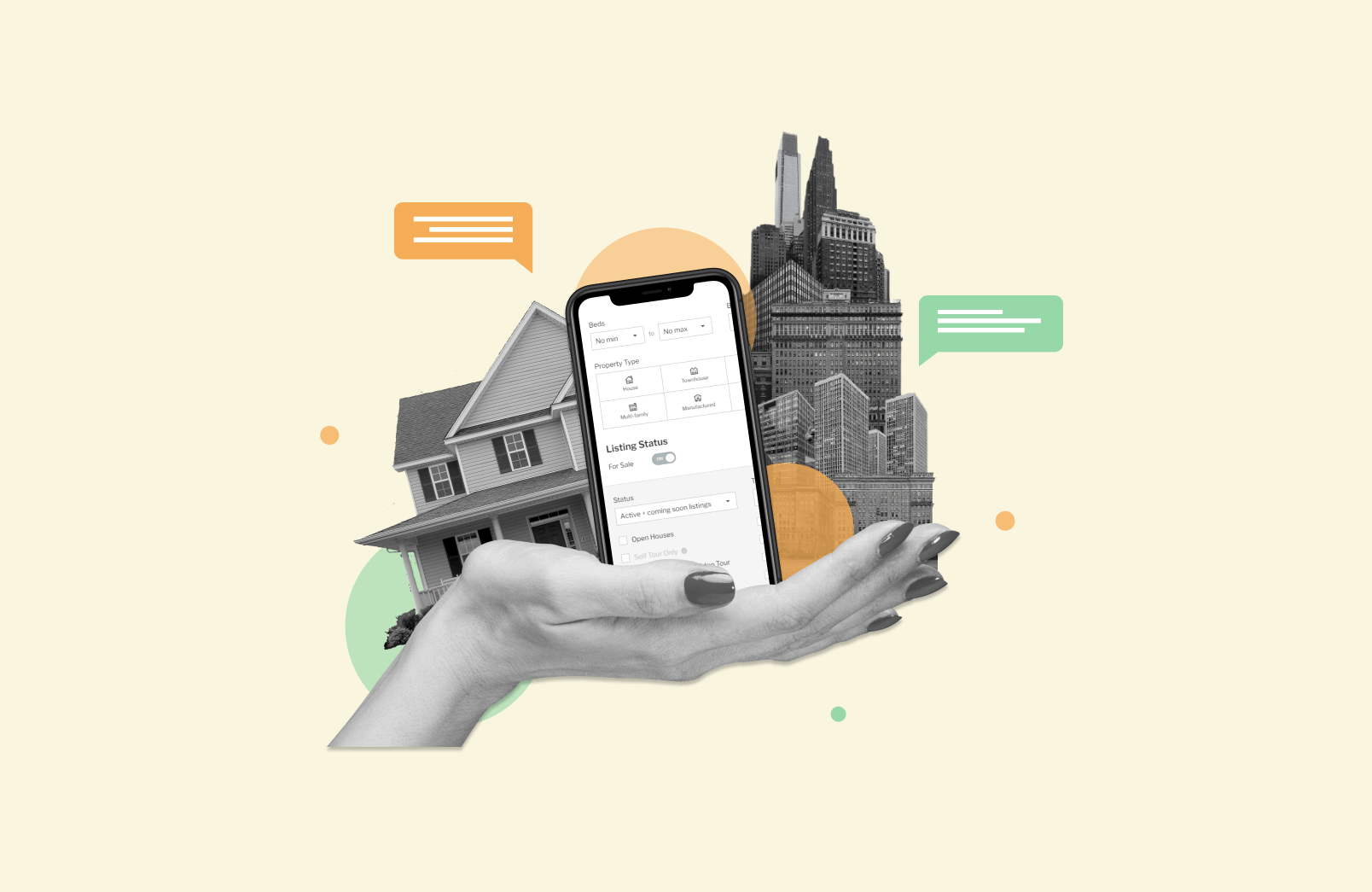 1. Market Research and Planning:
Begin by doing market research to better understand your target audience, the competition, and other real estate apps. Identify your unique selling propositions (USPs), making your real estate app like Redfin stand out. Plan your app's core features, functionality and monetization strategy.
2. Define App Requirements:
Create a list based on the market research you have done. This list may include exciter features such as property search, filters and listing details. It could also include user profiles, saved searches or favorites. Prioritize mandatory features according to their importance and feasibility regarding your project's timeline and resources.
3. Design and User Experience:
Create an interface that is intuitive and aligned with your brand's identity. Simplify the property search and viewing process to create a seamless user experience. Include smooth navigation, clear property details, high-quality photos, and interactive maps. Make sure real estate apps like Redfin are responsive to all devices and screens.
4. Backend Development:
Build a robust infrastructure for the backend to manage data and app functionality. Build a server-side architecture that is secure, scalable, and can handle large volumes of data. It includes user registrations and property listings. Implement a reliable database system and create APIs connecting the front and backend.
5. Property Listings Search and Listings:
Make an app like Redfin database or integrate existing data providers to populate your application with property listings. Implement a search engine with advanced filters, such as price range, location, type of property, amenities and more. Optimize the algorithm for accurate and relevant search results.
6. Registration of Users And Profiles:
Allow users to create an account, log in and manage their profile. Users can bookmark their preferred search criteria and favourite properties. Additionally, they can get tailored recommendations. To make registration easier, use social login.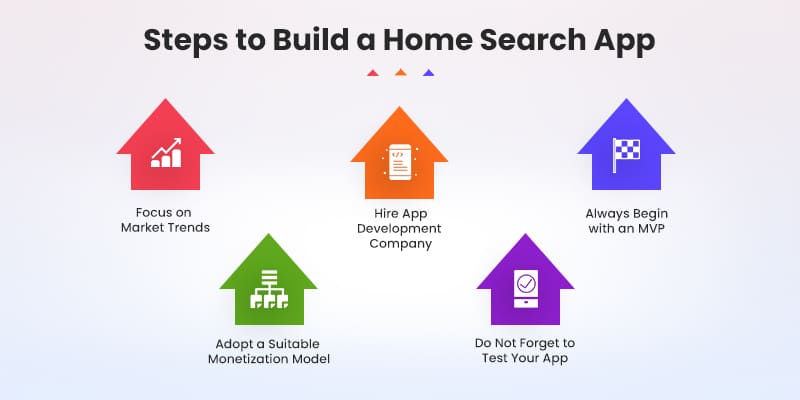 7. Communication And Notifications:
Integrate a messaging system that facilitates communication between real estate agents, buyers and sellers. Use push notifications to inform users about new listings and price changes.
8. Integrating Map Services:
Integrate map services such as Google Maps to give users a visual representation. Users can view properties on maps, explore the area and calculate commute times.
9. Analysis And Insights:
Use analytics tools to track app performance, user engagement and behavior. Get insights into popular search criteria, preferences of users, and interactions with properties. Use this data to enhance the app's user experience and functionality.
10. Testing And Deployment:
Check the performance, usability, and functionality of a real estate software like Redfin in great detail. Manual and automated testing is necessary to find and fix bugs and issues. Once your app is stable and compliant with the guidelines of app stores, you can deploy it.
11. Post-Launch Support And Updates:
Please continue to support users by responding to their questions and concerns promptly. Collect feedback from users and reviews to identify areas that need improvement. Release regular updates that include new exciter features and fixes for bugs to improve the performance of your real estate redfin android app.
Read More: List of MLS and API to Develop Perfect Real Estate Mobile App
Cost to Build Real Estate App Like Redfin
Costs for building a real estate app like Redfin vary depending on several factors. Here are some of the factors that may influence cost: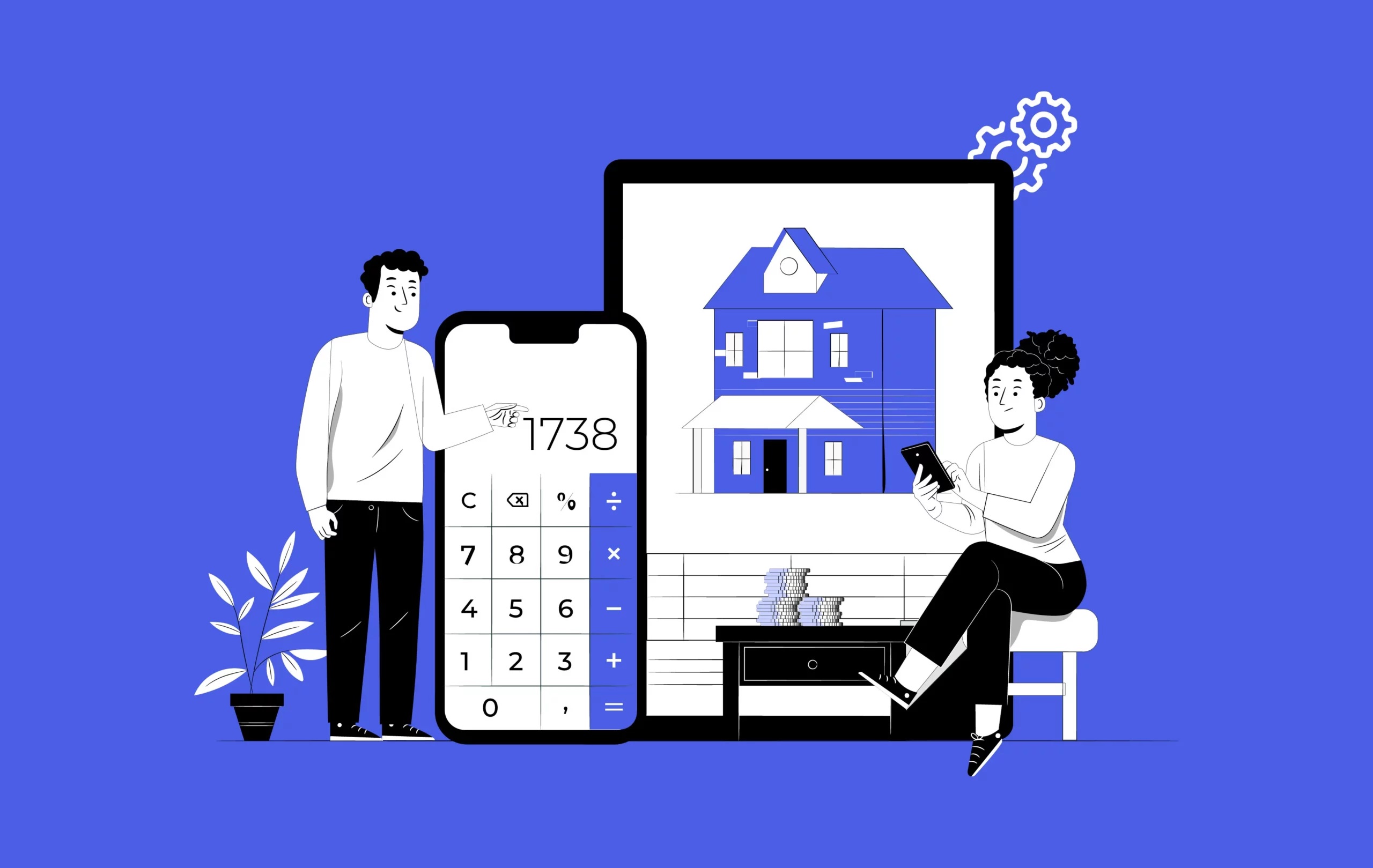 1. Platform:
The cost to develop an app like Redfin will be affected by your chosen platform (iOS or Android). The cost of building two platforms is higher than developing one platform.
2. Features and Complexity:
Costs will vary depending on your real estate app's complexity and exciter features like Redfin. Additional development time will be required for core features such as virtual tours, user profiles, mortgage calculators and listing details.
3. Design:
Costs can be affected by the design of a real estate app like the Redfin interface and user experience. Additional resources may be needed for a more complex and visually appealing design.
4. Integration:
Real estate app development costs can increase if you want to integrate services from third parties, such as MLS data or APIs for property valuation.
5. Team and Location:
The development cost can be affected by the size and location of the iPhone app development company. Rates of development vary across regions. North America and Europe have higher rates than other regions.
Here is a table that shows a rough estimation of the cost to develop a mobile app depending on the complexity.
| | |
| --- | --- |
| Complexity | Cost Estimate (Approximate) |
| Basic Features | $8,000 – $15,000 |
| Medium Features | $15,000 – $20,000 |
| Advanced Features | $20,000 – $25,000 |
These are only rough estimates. The actual cost will vary based on your project's specifics, the development team's rates, and other factors. For a more precise estimate of the price of developing an iOS app, it is preferable to get in touch with a real estate mobile app development company.

Revenue Model of Real Estate App like Redfin
Redfin's revenue model is a good example of a real estate app like Redfin that has multiple income streams. Here are some of the most common sources of revenue for these apps:
Transactional Commissions:
Real estate apps like Redfin earn money by charging a fee or commission on successful transactions facilitated via their platform. The app will take a percentage from the value of the property transaction when a user purchases or sells it through the app.
Real estate apps like Redfin generate revenue through targeted ads from agents or brokers. The app pays advertisers to gain exposure and visibility among app users.
Apps allow real estate agents and owners to list their properties more attractively. These premium listings are usually more expensive, generating additional revenue for an app.
These apps can provide valuable information about potential buyers and sellers. These leads can then be sold to agents and brokers looking for new clients. This app charges interested parties a fee for providing these leads.
Apps that deal with real estate can earn referral fees through partnerships with mortgage lenders, insurance companies, and other service providers. The app earns referral fees or commissions when a user completes a deal with one of these partners.
Apps can make money by licensing their data to companies like real estate market research firms, urban planners or on-demand app development companies. The app's real estate data may interest these entities for planning or market analysis.
Some real estate apps offer premium subscription plans with additional exciter features and benefits. These subscriptions can include exclusive listings, advanced searches, market insights or personalized assistance. These premium services are charged every month.
Note that the revenue model can vary based on the app's target market, geographical location, and services offered. Redfin is a good example. It relies primarily on commissions generated from transactions but may also generate income from advertising or other sources.
Sealing The Smart Deal!
With the journey through the cost and features to build a real estate app like Redfin reaching its crescendo, it's time to wrap up this technological expedition. As an innovative real estate website development services provider, we unveil the final act of our blog series on the cost and features of building a real estate app like Redfin.
Equipped with comprehensive insights, you're now poised to embark on your app development journey. With our expertise and technical prowess, we're here to ensure a seamless user experience, robust search functionalities, and cutting-edge tools. Together, let's revolutionize the real estate market and seal the smartest deals through your tailor-made app. Let's get building!
Frequently Asked Questions
1. How Much Does It Cost To Build A Real Estate App Like Redfin?
The cost varies depending on app complexity, features, and mobile app development services providers' rates. Generally, it can range from tens to hundreds of thousands of dollars.
2. What Are The Essential Features To Include In A Real Estate App?
Key features include property search, listings with detailed information, interactive maps, personalized user accounts, mortgage calculators, real-time notifications, and secure payment integration.
3. How Long Does It Take To Develop A Real Estate App?
The complexity and features of the app determine how long it will take to develop. It can take anything between three and nine months to complete, taking into account the design, development, testing, and deployment phases.
4. Do I Need To Hire A Professional Development Team?
While it's possible to develop an app independently, hiring a professional real estate app maintenance services provider ensures expertise, efficiency, and a higher chance of success, especially for complex projects like real estate apps.
5. How Can I Monetize A Real Estate App?
Popular monetization methods include charging for premium features, subscription models, in-app advertisements, partnerships with real estate agents or agencies, and generating revenue through lead generation or referral fee.