The year 2020 has been a turndown for the Chinese app market. This transformative phase brought a huge setback for prevailing and highly famous Chinese apps.
The apps were banned from one of the largest consumer countries, India, where the race begins to hire dedicated developers. The huge resource of super-crazy customers spilled off, with one shot.
This not only affected the Chinese mobile app development company's market but also made people think of developing alternate for addiction.
India has its own territorial issues with China, which made them ban 59 apps, which were suspected to breach the data security promises. The majority of the apps were highly famous among 500 million users.
India has one of the fastest-growing mobile application development company markets in the world, which has given a huge rise to apps such as TikTok to thrive.
In the year 2019, there were 19 billion downloads, where the Indian population came out as the second-largest app download market. Once the stream is calm, businesses started finding niches to build alternate options.
Mobile app development companies started finding apps that can really fill the vacuum created by the ban of 59 apps. The apps Tiktok, Helo, Bigo Live, Kwai, Vigo Video, and Vmate are the few most popular apps.
Among the banned apps, video sharing apps incurred too much loss. Companies started to hire dedicated developers for similar apps. Tiktok app developed by ByteDance is the most popular app with 1.5 billion downloads on Play Store and App Store.
BigoLive is the second most popular app which has users in over 100 countries. India contributes 60 million users among its total 200 million users worldwide. Similarly, Kwai has grown its 200 million users in 2019.
Bigo Technology featured Likee, is another social media sharing app, which was acquired by Chinese broadcast YY Inc in 2019. The app was rated top Google Play entertainment app. The famous app Helo is featured in 14 different Indian languages and possesses worth 5 crore users in India.
Due to the huge ban and boycott of products, It industry has started finding solutions as an alternate and started to develop mobile apps.  Also, it is a beneficial business to go for. If you are looking for the same, here is our list of apps.
Create An Entertainment and Video App like TikTok
Tiktok was a famous video-sharing app for recording short videos, broadcasting videos, adding music, and sharing on social media developed by the Chinese IT Development Company.
Alex Zhu started Tiktok with the idea to catch videos, add music, and social sharing in a single app.  Before this, users needed to do all these tasks in different apps. Tiktok solved this problem with a single app.
Top Competitors and Alternatives of TikTok App
Dubsmash
Byte
Triller
Funimate
Taking examples of video streaming app development, Dubsmash has been there for 5 years. The app has more than a hundred million app downloads using worldwide.
Users can create 10-second videos. Users can combine clips with prerecorded sounds. You can dub sounds, pull faces, sync lips, and do a lot more stuff. You can also do custom recording, and find the custom videos for finding.
Byte comes directly from the creator of Vine. Like Vine, it lets you edit and share looping videos. You can edit the footage you've recorded off the app, or you can use the app's built-in camera to shoot six-second videos, all of which can then be uploaded to your page.
"Nostalgia is our starting point, but where we go next is up to you," the app's description reads in the Apple App Store. Byte also presents users with a feed of content from people they follow, in addition to a page to find new content.
Triller is a simple example of TikTok-like app development that allows you – whether you're a famous artist or just the average Joe – to create and share music videos.
You can also use Triller for dancing, lip-syncing, and comedy – just like you can with Tiktok. It offers over 100 filters and editing tools. In fact, Triller uses an AI editing technology that helps you to instantly make multiple videos against a track at different lengths. As of 2019, Triller reportedly had about 26 million users and 120 million downloads.
In the series of developing an app like Tiktok, Funimate allows you to create and edit looping videos. Technically, it's pitched as a way for young people to edit and share music videos.
Chock full of real-time, advanced effects, filters, and transitions, you can use Funimate to draw on recordings, add lyrics, neon lights, as well as cut, trim, and merge many clips.

You can also use emojis, stickers, create your own effects, and participate in daily challenges. Funimate says it hit No. 1 on the App Store in more than 100 countries. To develop such a mobile app, you need to know the features.
Key Features of Tiktok App
Basic features: Users can follow each other, like other's videos, and share them with friends. Every user can edit the profile and set preferences for it.
Video Uploading: Tiktok app development video sharing, so it is obvious that Tiktok allows users to upload videos.
Video Editing: Users can crop, edit, flip, rotate the videos, and experiment edits with videos. Users can record videos and lip-sync the song for making a new video. Tiktok has a large library of music, where users can choose the song of their choice. Also, you can add the background music after making a video.
Filters: Tiktok video editor comes with many features. The famous "beauty" filter comes with various animations, and stickers, for rich video content. Fun effects are available with augmented reality. This tool allows customizing hairs and eye color. You can add virtual elements such as glasses, flowers, ears, and more.
Social Sharing: You can share videos on social media platforms. You can link your social media profiles to your TikTok.
Likes: You can like and comment on TikTok. Here, the icons are similar to Facebook and Instagram. Also, you can check out videos liked.
Notifications: Users can get the notification for every activity related to their TikTok profile. Check out your new followers, liked videos, and comment.
Duets: You can include this feature in video streaming app development. With the duets feature, you can lip sync over the available music. You can make duets with anyone, where users are shown side by side over the same screen. This person can be anyone from your friend list, a random TikTok user, or any celebrity.  The user gets more popularity, starts TikTok challenges, and increases the promotions.
Reaction: Tiktok users can record the reactions, by capturing their videos while they are watching the TikTok video. Users can publish the video on the app, while you can resize and reshape the window while watching the clip in real-time.
Hashtag: Hashtags are an amazing medium to trend things. You can invite users for different challenges using hashtags. These challenges can be anything, like posting videos while jumping on a swimming pool.
Live video streaming: You can live stream videos which are an add-on feature. Users can earn money from gifts while going live.
QR scanner: Tiktok users can scan the unique codes.
Geolocation: You can check what others are posting in your proximity.
Real-time analytics: Users can check various data in real-time, such as likes, comments, and live viewers.
Cost
The cost of Tiktok clone app development comes around $175K whereas, in Europe, it comes at $59K.
Read More:- How TikTok Is A Hit-Maker For The Music Industry
Create an eCommerce Online Shopping App like Club Factory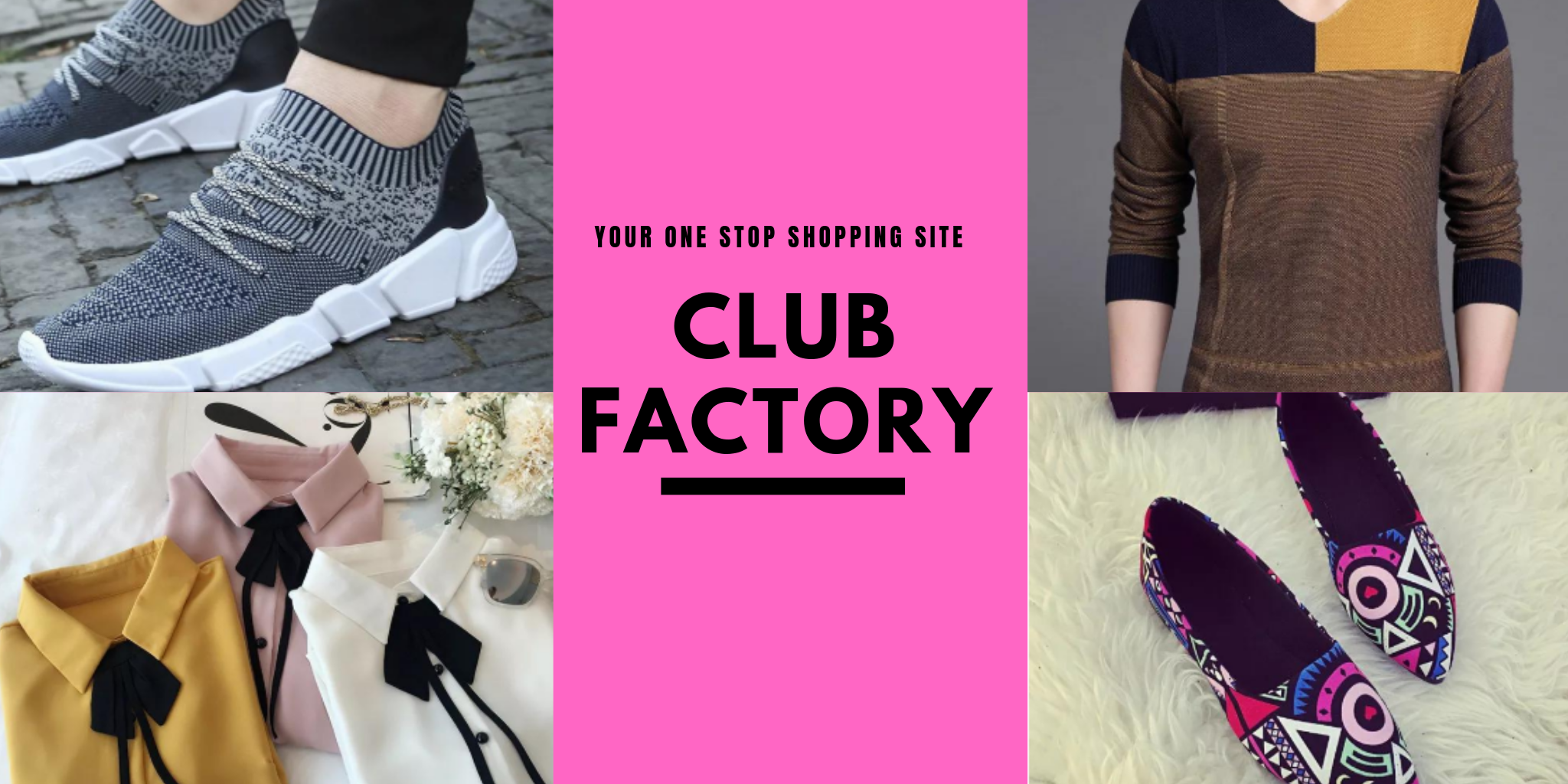 Club Factory is one of the most popular e-commerce platform app developed by the Chinese Mobile Application Development Company. This online e-commerce platform is a leading seller of cosmetics, fashion, and accessories. According to reports, Club Factory has more than 70 million users with 10 lac products available in different categories.
Top Competitors and Alternatives of Club Factory App
DHgate
Cloud mall
Myntra
AJIO
Klever
DHgate is the famous eCommerce marketplace app development partner for wholesalers. They can connect to wholesale sellers, where they can get the price.
DHgate is the one-stop solution for online purchasing. You can deal with almost everything from international logistics to internet finance. The app has reached over 230 countries, with around 10 million buyers.
A huge-huge store of hot products Cloud mall is known for its variety and a long range of products. The store is filled with 2000 new arrivals daily and hosts 50000000 products.
The portal has amazing deals for women's and men's clothing, jewelry, accessories, electronics, beauty, and every niche you want. One of the largest online shopping app development platforms Cloud mall has over 10 million users worldwide.
Myntra is a famous marketplace among retailers and brands.  The business owners moved away from this app from personalization. The app gives business to 500+ international and domestic brands. The website has been the launching partner of Fastrack watches.
AJIO is a famous online shop app with a turnover of $337 in 2016-17. The app is backed by Reliance group, which guarantees its long life.  In the year 2019-20, the company got a 90 percent hike in revenue. Also, the company has churned a profit of 7 billion dollars to date.
There is fun shopping with an eCommerce industry solution like Klever, where you get 80 percent off on all women's fashion. The store has a long-range of jewelry, design, accessories, bags, apparel, and electronics.

Users buy jewelry and other items and they win attractive prizes. The store has its USP, where users are free to bid and can the trendy items at a great discount, larger than anywhere else.
Key Features of Club Factory App
If you are a mobile app development company and you are looking to build an app like Club Factory, below are the most features for better customer engagement. Let's check those features.
Demography Selection – The store is available worldwide and therefore offers the features to select your location. This country selection allows getting the choices for the fastest delivery and selection of things.
Language Selection – While working worldwide, language is the greatest barrier. Looking for a mobile app like club factory, you must develop your app with the language selection option. Not all users understand English or any particular language, therefore giving multiple options can give an extra advantage to your app in increasing customer base.
Gender selection – Get some more information from your users, to give them the best collection available. Show your product by gender, age, and auspicious occasions. Based on the user data, your app can behave accordingly and show the same option next time.
Navigation – Engaging experience is super necessary while building an app. An interactive app with perfectly smooth navigations gives an extra sense of engagement to the users. The online stores are organized in such a way that it is way easier to do online shopping than looking for brick n mortar shops.
Catalog – Your catalog is everything in online shopping app development. Your catalog shows the variety and categories and gives users a long-range to select from. The app design, UI, and UX of the app, catalog description and details of every item, live images of the product, everything together behind the customer to your app. Users must be able to choose their wish list using the filter. Filters are necessary to find the product of your choice.
Shipping Feature – You can offer free shipping in the form of coupons, discounts, and other marketing ideas. The aim is to make an eCommerce industry solution for making online customers happy. The word "free" is amazing, it suddenly changes the mood. When you offer something for free, though a cheaper one, it engages the customers
Easy checkout options – The checkout option looks easier but it has its own significance. Users can buy items, add to cart and stay on the store, as long as he wants. Also, he must be able to buy the items on the cart, even once he mistakenly left the store or he may start from the same where he left.
Put some AI – Image recognition is the new tool that can be embedded into the app. For gaining success, the app needs to have something smarter than others.
Location-based notification – Users love to check what is available at discount. Enabling the GPs location helps customer and businesses to know and enhance online presence.
Visual search – The visual search brings more attraction to the website. This enhances customer interest in mobile app and lets him search for the or desired product.
Customer Support Feature – This is one of the most important features that as an IT Development Company you cannot deny from your mobile application. Since you are shifting your business online and you will not be able to monitor your customer to solve their customer concern related to product information and other terms. The customer support feature is a solution for that. Either you can set up one dedicated team for that otherwise you can enable other third-party Chatbot service to solve customer concerns.
Cost:
While building such an app, many concepts can be added. The cost of features increases the cost of the app. An app like club factory costs $15000.
Read More:- Why Is This The Best Time To Convert Offline Stores To Online Via E-commerce Development?
Create A Video Editing App like "Likee"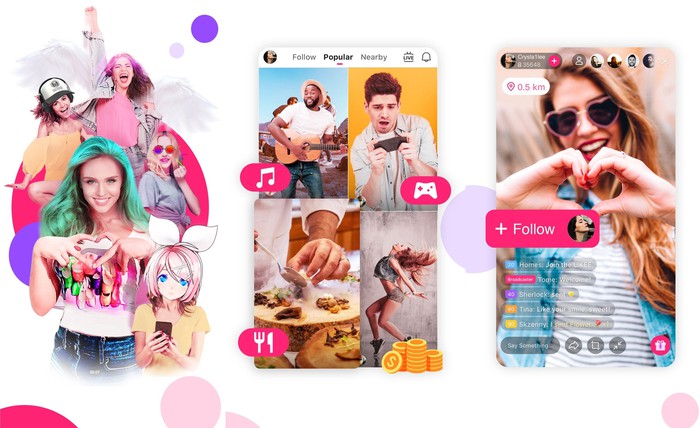 Like Tiktok, Likee is a video-sharing app. The app is famous for its huge customer base and the number of features. Users can edit videos, do some filters, and post them on social media profiles as well. The app has gained popularity within a short span of time.
Top Competitors and Alternatives of Likee App
While building an app, it is always important for a mobile application Development Company to know its competitors:
Triller
Chingari
Changa
Lasso
Triller is one of the fastest-growing and most rapid downloading apps with 23 million app downloads. The app is artificial intelligence-enabled, which takes professional-quality videos in a jiff. The app is working in direction of reaching new AI capabilities. The app is a choice for discovering talent.
Chingari is India's fastest-growing app after the Tiktok ban in the country. The app has its own pros, owing to the territorial disruption between the two nations. But looking at the figure of download, Chingari is no way less than Tiktok. The app offers almost all the features of Tiktok.
A free short video and social media platform. The app is based out of India and is made for letting people show their talent. The videos sharing app is built to show the talent with an easy interface, where users can create and share videos. Users can also scroll through the top videos across the globe.
Users can create videos and share them on the app. They can do fun with lots of video filters and video effects. Creators can discover videos, search hashtags, and join in others.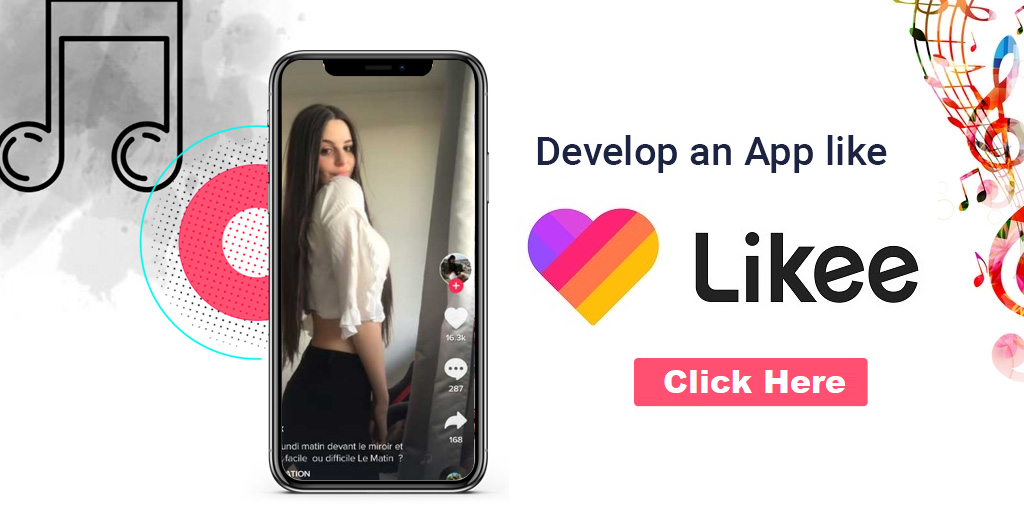 Lasso is rich in features, works well, but still has not got any specific advantage. The app has hit just a couple million downloads, which is nothing compared to hundreds of millions of downloads.
Key Features of Likee App
Supreme – It is a broad featured app for exemplifying perfect video editing app development with many tools such as Body editing, Face cut, Mug life, and Age Up. With its normal photo template. The body isolate tool is amazing which works for isolating the person from others in the group.
Video Comic – You can convert any video or photo into a comic. The video can be high-energy fun, where it transforms the uploaded video into a fun video. It renders the facial features and details in a popular format.
Face Magic – Users can swap faces with any target character that can be an actor or any celebrity. The feature enables dynamic face swap.
FFX Lens Filter – This artistic lens filter gives an unprecedented impact on images. The feature is quite popular among youngsters and this comprises steam, bling, glitch, light, sparkle, and shadow.
Cost:
The cost of app development like Likee comes around $25000, where the additional and AI-enabled features may take more time and cost to complete.
Read More:- What Is A Video Conferencing App? How Much Does It Cost To Develop A Video Conferencing App?
Create An App Like SHAREit and Xender- A File Sharing App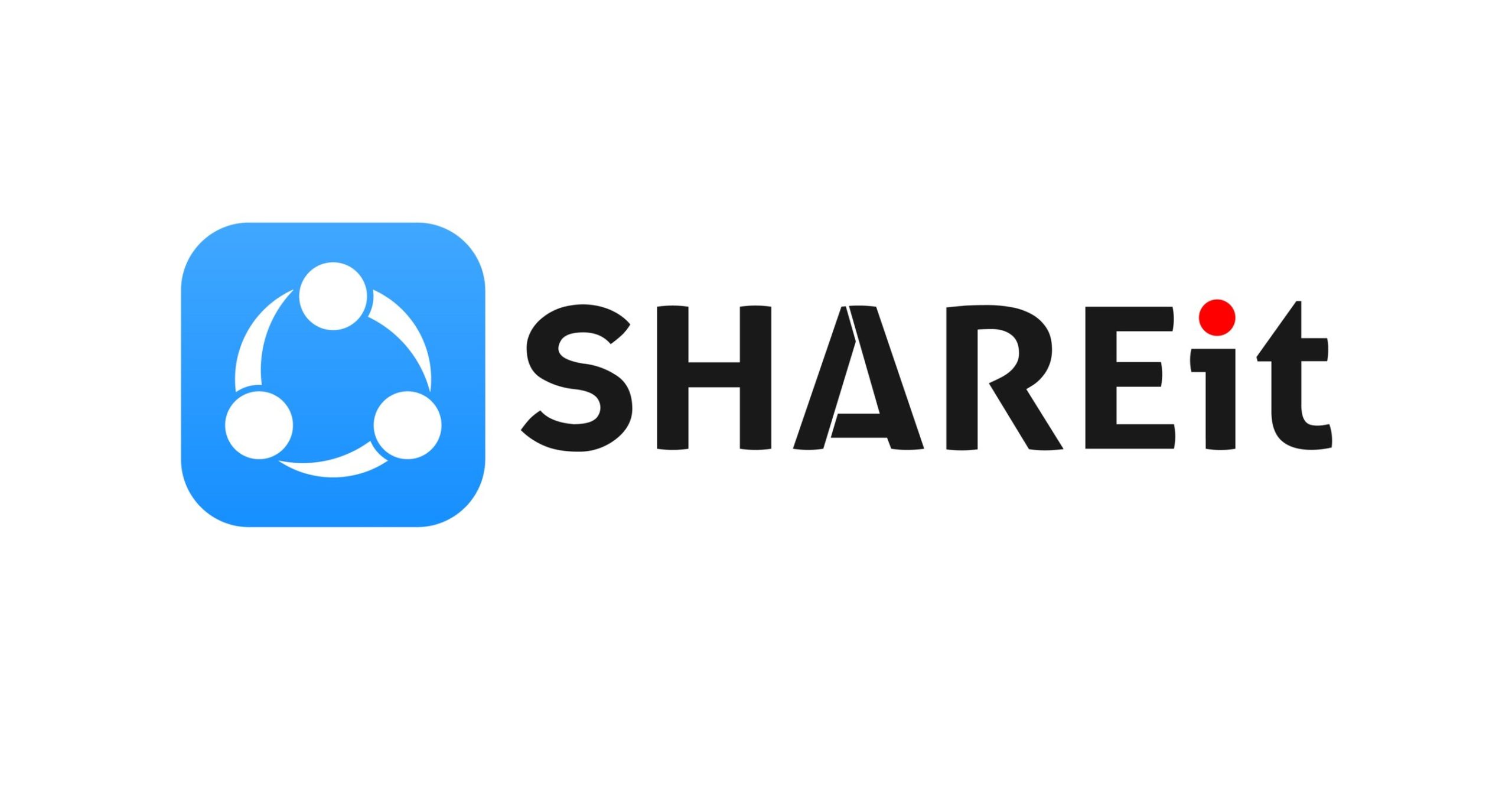 Mobile app development companies have been working for a long on file-sharing apps. File sharing apps such as Xender and Shareit are popular. People can smoothly send various files between devices.
Moreover, the sharing cost and file sharing app is entirely free. The app has gained much popularity with the secure transfer feature. If you are looking to create an app like Xender.
Top Competitors and Alternatives of Shareit and Xender App
Nearby Share
P2P Share Alliance
Files Go
Z Share – Desi File Sharing App
Send Anywhere
Google has proposed its app, nearby share, which is also known as Fast share, a perfect example of file sharing app development. The app is quick and reliable for sharing, integrated with android.
Users need not download the app. You can switch on this feature by simply reaching out to settings and enable Device Connections under the Google tab. Once on, you can see the nearby share option in the android direct share menu.
2. P2P Share Alliance
All major Smartphone makers such as Xiaomi, One Plus, Realme, Oppo, and many have supported the P2P share alliances. All phones from such brands are having a fast share option, which works similar to the Google share option.  The option is highlighted indirect share menu, which can be utilized while sharing media, files, and images.
Google has its own wonderful file manager Files Go, which is designed to remove clutter from android phones. The app picks the hidden files and removes unused APK files, duplicates, Good morning messages, etc.
You can delete all the quarantined files altogether and one by one. The app also allows file transfer, to the mobile phone which has files go installed. The app is secure, simple, and clutter-free. Also, you can see the files received and sent.
Zshare app is the indigenous app with the features to allow sharing videos, apps, and documents through establishing a peer-to-peer connection.
The app can be downloaded from Google Playstore. It has an appealing theme. Users appreciate this for being faster than Xender and Shareit.
The app is amazing which allows sending files anywhere with the help of one time 6 digit key. The app facilitates multi-people file transfer without any need for Wifi and connection.

The apps are built secure, protected by 256-bit data encryption. You can also purchase an ad-free premium version, which also increases the size limit, stability, and file transfer.
Key Features of Shareit and Xender App
Phone to PC file transfer: You can share your functional features, files, videos, and documents through the file-sharing app. The app is easy to learn and perfect for advanced users. Here are some features, that can be integrated into your clone app.
Phone to phone and phone to PC transfer: Users can transfer the files to another phone. Also, you can send files to pc and laptops. This is a great advantage of the app.
Group sharing for 4 devices: You need not share the file with each friend separately. You can send the images and videos directly to your group friends. However, it comes with a maximum limit for four persons at a time.
Transfer regardless of extension: You can transfer files regardless of the extension.
Cross-platform: The most important and viable feature is its cross-platform functionality. The smoother content sharing process.
Clone a file from sender devices: You can clone any file from the sender's device.
In-App Multimedia: The app comes with multimedia embedded in its own library.
Cost:
The file-sharing app development cost come around $151000.
Read More:- How can you develop your own successful mobile app?
Create a Messaging App like WeChat

Wechat is the superior messaging service, which is not loaded with a huge set of features. The app is a great thing to copy for IT Development Company because it provides great easiness in delivering the messages, sending images, and using emojis for expressing emotions. Let's know few competitors of Wechat for perfectly develop a mobile app.
Top Competitors and Alternatives of WeChat App
Element
Brosix
Zoo
Whatsapp
Element is the end-to-end encrypted collaboration and messaging app. The app provides instant messaging, voice calls, file sharing, and screen sharing options.
The app is available across all platforms, android, iOS, Mac, and web. The app has a decentralized design, which enables deployment through any cloud provider. The SaaS version is faster and amazing. The app offers end-to-end encryption for keeping messages secure.
Brosix is the instant messaging app for allowing secure transactions in private communication networks. Brosix offers the tools for increasing productivity, in an encrypted environment. Users can send messages, transfer files, share screens and chat privately or in groups. The network just takes few minutes to set up.
Zoom is a powerful video conferencing app. The app is available across many devices. The app saw huge adoption dues to its easy join-in feature. Anyone can join, collaborate through any device.

With the zoom app, multiple participants can share the screen which limits to 1000. You can record your meetings locally or on the cloud.
Starting as a free messaging service, Whatsapp has now given rise to Whatsapp Business. Whatsapp business was built by keeping small business owners in mind. Users can create catalogs to show products, connect with customers, respond to message, and can send voice messages.
Key Features of WeChat App
Wechat simplifies many tasks and therefore has gained huge popularity.
Calling and Messaging app – WeChat allows messages between two users or in the group. The messaging includes voice messages, text messages, broadcasts, video calls, and business conferences.
Localization – Once you turn the location on in Android, Wechat allows sharing friend location. The same feature is utilized for ad content. Wechat localization comes out handy for marketing.
Scan QR code – Through Wechat you can use QR code for scanning and adding new friends. Once added, you can access a wide number of services. QR codes are now a prevalent medium for redirecting customers to the products.
WeChat search engine – The feature was introduced by Tencent, which searches the content in the social network. The WeChat search engine only searches within the app. You can explore specific topics, moments and discover an official Wechat account.
Hongbaos – Users can exchange red envelopes digitally. They can transfer money on a WeChat wallet. The feature is quite popular among companies and users. Companies are also utilizing features for price and reward competitions.
News Feed – Wechat moments are there to share music, post-test, comment on friends' likes. The WeChat moments are only visible to your friends. You can also link Wechat moment to social media profiles such as Twitter and Facebook, where the posts can be shared.
Cost:
The cost of such an app is around $30000, where the cost increases with the number of features.
create a photo scanner app like Cam Scanner?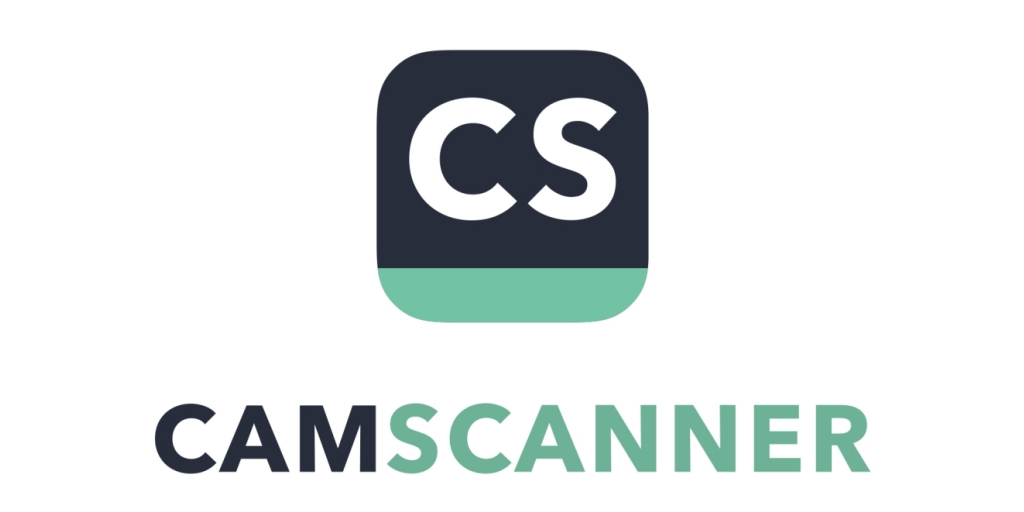 Cam Scanner is an amazing app for scanning documents. The app was discontinued due to some malware issue, and since then Google has banned the app from the play store.   Let's know some real competitors of the cam scanner.
Top Competitors and Alternatives of Cam Scanner App
Adobe Scan
Scanbot
Microsoft Office Lens
Evernote Scannable
Google Drive
Adobe scan is the top-rated scanner, built by Adobe that ensures the app is loaded with features. You can scan the documents, notes, IDs, receipts, and any paper.
The Adobe scan recognizes the document type and crops the image which saves time. The app has various options for enhancing image quality.
The best feature of Adobe Scan is that you can scan document text from papers. The app allows sending the document in or jpeg format. Adobe scan does not put its watermark, which is the best part of this app. Adobe scan is the perfect alternate for Camscanner.
Scanbot is a popular document scanning app, which outputs in pdf and jpg format. Talking about the features, Scanbot is neck and neck with other powerful apps.
With Scanbot, you can scan receipts, whiteboards, QR codes, and many more using its smart edge detection, multi-page scan, OCR recognition, and auto-crop. Additionally, Adobe scan can even search files.
The office lens is a powerful alternative for Camscanner. The app offers a better experience, for the people who are into the MS ecosystem. It is not just a scanning app but is also capable of scanning handwriting, PowerPoint does diagrams, and whiteboard animation. Users can export the doc in word or PowerPoint. Apart from this, you can also scan documents from the cloud and export them.
For iPhone users, Evernote Scannable is useful. The app offers an amazing user experience. You can scan receipts, business cards, and any paper document with an amazing level of clarity.

The app also uses edge detection for cropping the image from the sidelines and focus on the core. Users can scan documents in the camera roll and get them in pdf format. You can send them to colleagues and anyone.
Google Drive has a built-in scanner, which can be accessed with a tap on + sign. The scanner is not that feature-loaded like a cam scanner but still, it is a decent scanner with some essential features. Smart edge detection and crop functions are there.
Key Features of Cam Scanner App
Interface – Camscanner has a clear and clutter-free interface.  The home screen has all icons which can be used such as camera, merging, share, delete, and many more. Additional options can be used by clicking on the three dots at the top right section.
Edit – Camscanner can detect the edges and offer cropping automatically. While enhancing the app, the images, the clean background can be seen with no wrinkles. The documents are automatically cropped and edited, but still, there are lots of features as per choice such as rotate, trim, resize, etc. You can set page size, orientation, margins, add a signature, highlights, and the desired text. While clicking the photo, you can set the image size, edit the brightness, enhance the RGB values, and can further improve document quality.
Photography – You can control camera flash and can determine if the camera is flat or perpendicular above.
Image quality – The quality of the document from the Cam scanner is exceptional. The app eases out the editing option which increases the quality of the document. It can maintain the document readability in different conditions.
PDF or JPEG file format – You can share the documents in PDF or JPEG format. You can send them with email attachment or link by mail.
Scan quality – Cam scanner gives an automatic cropping feature, which separates the image from the background. Also, the app has some manual editing options that allow you to make text clear and sharp.
Document Protection – You can set some passwords for the document and save them.
Air print and Fax – You can take a printout of the document using Airprint or with the help of fax. You can use the fax facility in around 30 nations.
Sync – The document can be easily shared and viewed on a different platform. You can view documents from a tablet, pc, or Smartphone and can be edited anywhere.
Sharing – The scanned document can be shared through Bluetooth, email, messaging services or they can be shared on Evernote.
Tagged – Tagging is important for recognizing the document. It saves the documents from being messy. Cam scanner helps you in tagging the document in a good manner.
Backup – The backup option is necessary as a precautionary measure for saving documents. The backup of the document can be taken on the cloud or an SD card.
Cloud Integration – The app allows you to integrate the document with cloud storage.  You can integrate documents to Dropbox, Google docs, and many more.
OCR – Cam Scanner can extract the text. This is possible with an optical character reader and can be edited later. The feature is available with the paid version of the document.
Cost:
For a mobile application development company, the cost of an app comes around $40000-$50000.