Software Development Company- Today, there is a software solution for every kind of corporate need – be it data analytics, Customer Relationship Management (CRM), inventory management, or transaction management.
Without such systems, no company can survive or thrive in the current market. Of all such solutions, however, there is something far more brilliant about custom-made software.
So when businesses do their best to compete with one another, they all find themselves looking for the best custom software development company their budgets can buy.
With custom-made solutions, companies have an unmistakable chance to improve their efficiency and maximize their productivity rates. This is further accelerated by the fact commercial software solutions are not always easy to adapt to the unique working culture of a particular company.
Once your company has recognized the benefits of developing custom software options, there is no coming back. The next logical thing to do is to locate a good and trustworthy software developer that can help you achieve your business goals.
But are you stumped on how to find your ideal software development partner? If so, look no further! Below, we have put together a series of steps and tips that you can follow to hire the best developers.
A Guide To Hire Best Software Development Company
Although it may seem like an easy task to hire a custom software development company, there is a lot to think about and consider during this process.
Recognizing that you need custom software is one thing. But to successfully finding the best custom software developer for your company is an altogether different story.
Fortunately, we understand the nooks and crannies of this process and wish to aid you by providing a detailed guide. So, with no further delay, let's take a look at the most important steps in hiring a good software developer.
1. Understanding Your Needs
Custom software is often designed with just one main goal in view – improving the efficiency of the corporate system. This is done by emphasizing all the features your company wants in a software program and eliminating everything that you do not. In order to achieve this, you must first define what your business objectives are.
Once you have a business plan in mind, it becomes easier to hire a software developer to design the program that suits your needs. But are you unsure what topics an ideal business plan must address?
If so, we are glad to help! A good and detailed business plan or objective must refer to, and address, the following three aspects of your company.
Purpose – The 'Purpose' of your business – the backbone that shall support all future operations – is perhaps the most obvious reason why a company designs its business plan. It gives your idea a direction and a sense of purpose that can guide all future developments. At any point, if you feel that the methodologies are straying away from the purposes of your business, this document will help you get back on track. So, you must set down a list of each and every goal that you want to achieve through this business idea. In the end, whatever your goals are, it also has to be profitable for your company.
Communication – A company needs a lot of manpower to function smoothly. From the lowest level of employees to the Chief Executive Officer, everyone must be on board with the company's purposes. As one would imagine, this requires an efficient system of communication between every level of employee. The business plan or objective, then, becomes an excellent way of achieving this goal. This document can outline what the company intends to do, how it shall make a profit, what it expects from its employees, and so on. Once this information is circulated, it becomes much easier to have all teams work in unison. Apart from the employees, the business plan also informs the clients about a company's inner workings. It provides a certain level of transparency in the transactions between the client and the company.
SMART Targets – SMART (Specific, Measurable, Agreed, Realistic, and Time-bound) targets are the next thing a business objective must address. After providing an overview of the functions of the company, this section gets into the nitty-gritty of how a business idea would eventually work, grow, and evolve. It assigns specific and realistic objectives and goals to each section of the company that is bound by a time limit. As each of these goals gets completed, the company gets one step closer to attaining its business goals. Once these three aspects of your business idea are documented, you will have a better idea of what you need from a custom software program. And with those needs in mind, you can hire a software development company.
2. Offshore vs Onshore Partnerships
Now, you have a good idea of what you are looking for with your business idea. The next step is to decide where you want to complete your project.
Here, you can either opt for an onshore development company or an offshore one. Offshore development companies are often separated from yours by miles of distance, while onshore and nearshore companies exist in regions closer to yours.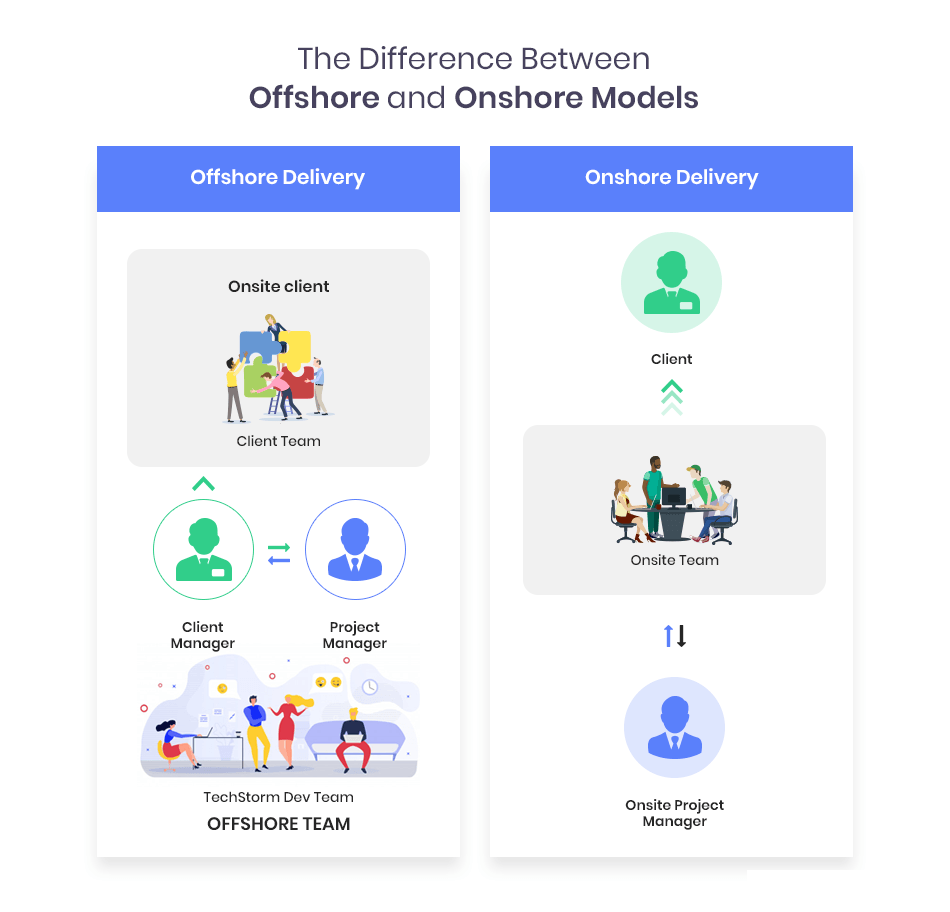 This decision is often made on the basis of factors like your budget, the technologies you want to be used in your project, and so on. Below, we have broken down the hourly rates and other features that can influence the projects you send to the various global regions.
North America – North American countries like Canada and the US have some of the best technological options for software development. Most software development companies in the USA charge around $150 per hour. However, despite the higher hourly rates, this region also comes with added perks like being in the same time zone, language boundaries, and so on, provided your company is also in this region.
South America – South American countries are considered nearshore and are easier to monitor because of the shorter distance. Regions like Brazil and Panama have a quickly growing market for software development. Unlike the software development companies in the USA, here, the rates are as low as $20 – $55 per hour.
Western Europe – Western European software development companies are often on par with North American ones, in terms of technical knowledge and efficiency. However, their hourly rates are slightly lower, at $110. It may also go up to $330 an hour, in certain regions. Countries like the UK, Netherlands, Belgium, France, and Germany have known hubs for software development companies in this region.
Eastern Europe – There is a wide disparity in the hourly rates in Eastern Europe and Western Europe. If you choose to outsource your project to a company in this region, they are likely to charge you anywhere from $25 – $45 an hour. If you want to go for a more experienced developer, you can do so at a rate of just $20 – $50 per hour.
Asia – In Asia, countries like China and India are the major players in the software development field. While their rates are some of the lowest, they do have a huge disparity in time zones. When coordinating on a project, this can become cumbersome for some companies. Nevertheless, in this region, you can hire dedicated developers at a great steal, with just $15 to $50 an hour. Some cities like Shanghai may also have a higher rate for software development.
Oceania – Australia and New Zealand are often on par with North America and Western Europe in terms of hourly rates. However, here, the difference in time can be a huge obstacle for a company. The going hourly rates in these countries can vary from $100 – $180.
Africa – Africa has some of the most affordable and youngest software development markets. Here, hourly rates in countries like South Africa can go from $50 – $180. Unfortunately, this region does seem to have a shortage of skilled labor at the moment.
3. Referrals from Trusted Colleagues
In the third step, you are now on the lookout for a company that fits your budgetary and other concerns. Once you know if you want to outsource your software development project or not, you can look for referrals from colleagues that you trust. There are a few advantages to using referrals rather than doing all the research on your own.
Experience – A colleague is likely to give you references based on their own experiences, or from the experiences of someone else they know. This makes it easier to know and trust the inner workings of software companies in the USA that you want to hire.
Alternate Options – When you consult a trusted colleague, they will be able to provide a broader and more objective view of your business plan. This will then help you find the shortcomings of your plan that you may have otherwise missed. In terms of hiring a software developer, they may even help you find better options than what you are aware of.
Now that you know why it is best to look for referrals from colleagues, here are a few questions you can ask them:
What is the company's style of project management?
Did they honor the budget?
Did you like the final product?
Were there any changes? If so, why?
Were they prompt about keeping you in the loop?
Did they deliver it on time?
Were there any problems during the process? If yes, how were they handled?
Did they provide pos-development maintenance and aid?
When you ask them these questions and receive detailed answers, you will have a very intricate idea of how a particular software development company works.
4. Review Portfolios
At this juncture, you must have shortlisted a few top software development companies in the USA and the world. They are very likely within your budget and seem capable of delivering your project satisfactorily.
The next step, then, is to look at their previous work samples. We would advise you to have a team meeting regarding the portfolios of your future software development partner.
Dedicate a few good hours of going through each and every company's work samples. You may even have a brief meeting with them regarding their offers, their experience in the field, and even ask for a few client references.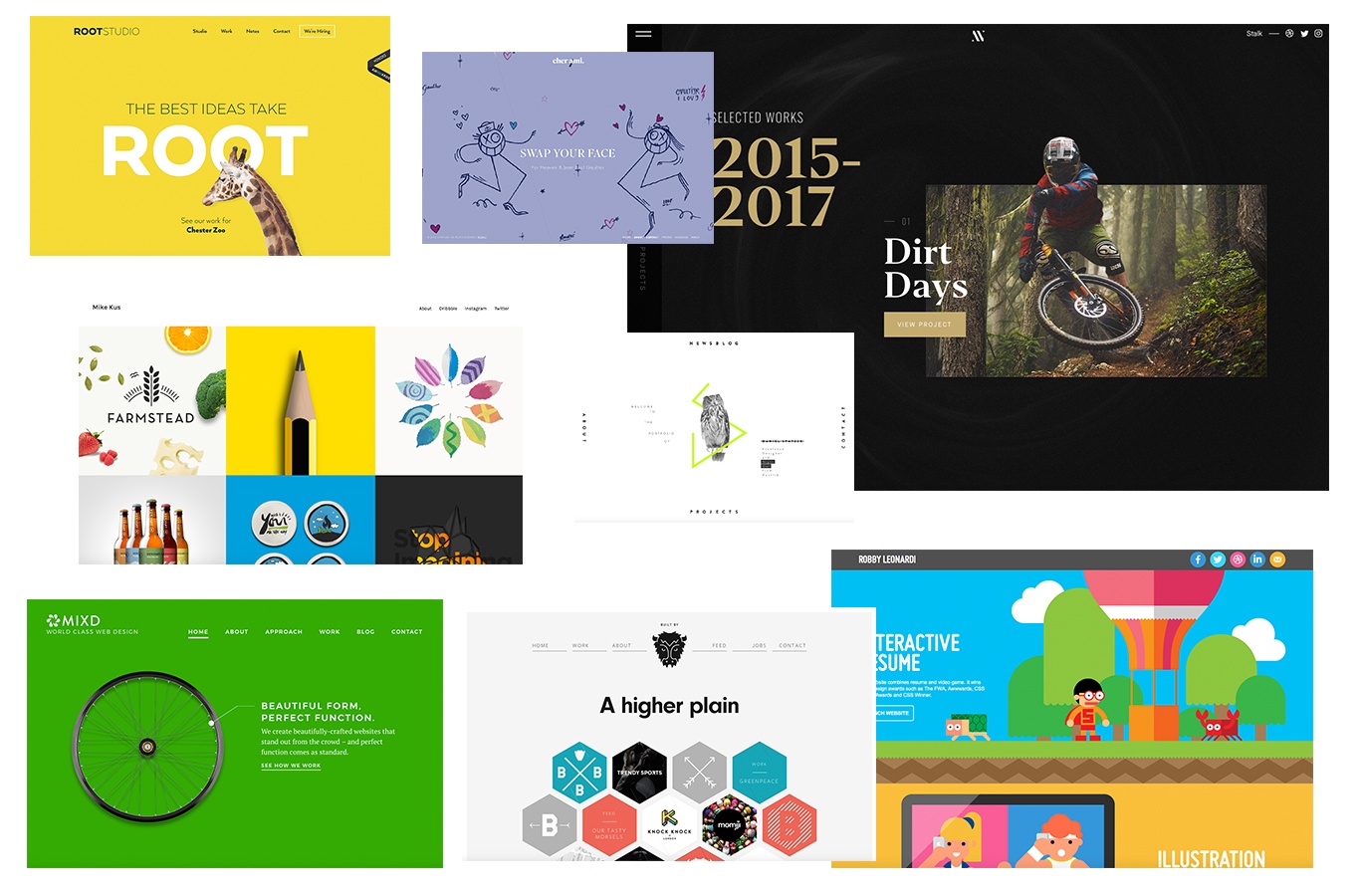 Once you review each of these standards for the shortlisted companies, you will have gotten to know more about their corporate procedures. When you review each of the companies on your roster, you may also want to consider the size of your project.
It is possible that some companies choose to work with smaller projects or bigger projects due to various reasons. During this stage, we would urge you to also discuss your ideas very briefly with the software development company. This way, you will have some input on their technical knowledge as well.
5. Compare Offers
If you are tempted to look just at the prices and go with the cheaper ones, hold on for just a moment! While this may seem like the best option, we are here to tell you that you must think again.
Naturally, to improve your profits, you may wish to go with an IT development company that charges you the least amount of money. However, when you compare this price with the quality of their work, their experience levels, and their technological prowess, it may not be such a good number.
Do remember that cheaper options may not always be able to offer you post-development maintenance services or other such perks. Therefore, it is far more profitable for your company, in the long run, to choose a software developer that charges you a medium hourly rate.
Also, do make sure that they are willing to try out a Minimum Viable Product with you. This will help you know how beneficial their services are before you have sunk too much money into their company.
6. Ask About The Technology and Testing
There are countless means of testing and troubleshooting a software system. Once you start using the program, if a serious bug crops up in the system, it can ruin the workflow of your company.
This would then lead to you losing out on sales and revenue. This is why it is important that you first educate your own team members about the various tests and trials for software bugs.
Next, when you consult with the web development company about your software development needs, ask them what procedures they follow when testing for issues in the completed program.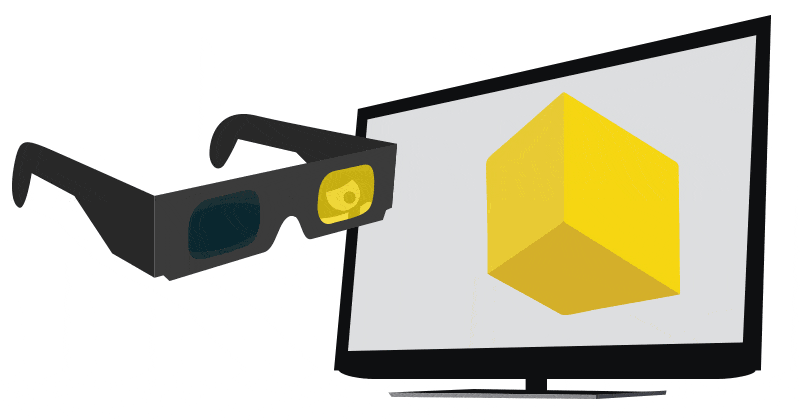 Here, you must also inform them of the specific technologies and development frameworks that you want to be employed for your custom software program.
Do make sure to ask them whether they have enough experience in the framework you suggested. Most frameworks and their providers have certification programs that tell you if a developer has completed a set of hours in training with their development tool.
You can ask the software development company to produce such certificates and documents. You may rest assured that all worthwhile development companies are more than happy to disclose their technical skills and certifications.
7. Ask About The Team
If you hire a development company rather than an individual developer, chances are that you shall talk more to their sales department than the actual developers.
However, this is hardly beneficial for you, because the developers are ultimately the ones who need to know what your project specifications are.
Initially, you may speak to the sales head or team to finalize the cost of developing your custom software. But once that is done, you must make sure to speak to the development team before you decide to hire the company.
If they are not forthcoming with this opportunity, you must insist on it. When talking to the developers, tell them exactly what you expect from the project. The features of the software, your framework specifications, ideas, and other such points must be discussed here.
The development team too may have some valuable inputs for you. Through such a back and forth with them, not only will you get to know more about them, but you will also get to improve your project ideas.
Most of the top software development companies in the USA use an Agile software development method, which makes the developers work in teams.
8. Data & Technology Security
With how rampant hacking instances have become today, no company should compromise on data and technology safety. Make cybersecurity your top priority on this project, and ask the development company you wish to hire how strong their security measures are.
You can ask them what their stance is on data privacy, wherein they ensure there is no leakage of sensitive data from their corporation or employees. It is a standard business practice to sign a non-disclosure agreement with a software development company before you start the project.
Next, inquire about the encryption algorithm they use. This is crucial in knowing how they keep their sensitive data secured. When it comes to the safety and security of your company's data, there cannot be any shortcomings. Here, we have listed some of the security features that you must look into:
Computer Access Control – This system will help you monitor who has access to the company's data and records all instances of who accessed them, and when.
Defense in Depth – Some redundancy can be beneficial when working with highly sensitive data. Therefore, you may install antivirus software in your company's systems, even if the software has its own firewall.
App Security – This includes the preventative measures that are taken to find and remove all threats to your company's data privacy. It includes the use and installation of features like anti-malware software, secure codebases, secure default settings, design security in the software foundation, and secure operating systems.
Authentication and Authorization – These are two crucial steps that let you prove the identity of the users who access company data. It lets you specify who does and does not have the right to access certain sets of information.
Encryption – The security of the data can be ensured through the use of encryption. This will prevent unauthorized parties from accessing it.
Mobile Secure Gateways – If you have mobile devices attached to the backend software of your company, these gateways are crucial in maintaining their sanctity. These are designed to allow the attached devices to access the data through secure channels only.
Runtime Application Self Protect (RASP) – This learns the patterns of behavior on each device that is attached to backend software. Over a period of time, it can monitor and detect any anomalies in the usage pattern from the devices. Any drastic changes can then be checked for breaches.
9. Clarify The Contract Terms
Everything you decide and finalize with the software companies in USA must be mentioned in the contract. Only things that you put in writing are actually enforceable.
So, make sure all verbal agreements on payments, discounts, and other such topics, are mentioned in the contract. Carefully read all the terms and conditions of the company before you sign them.  It is advisable to have legal counsel with you while you discuss and finalize the terms of the contract.
You must also make sure that the contract covers the company's post-development services as well. Make sure they mention all services they have promised to provide.
This can include things like software configuration, maintenance and support, orientation and training for your employees, backup services, and more.
When you sign the contract, it should also have a stipulation for data breaches, both accidental and otherwise, and measures that they shall take to prevent something like that. This may also be part of the non-disclosure agreement that you sign.
Conclusion
We understand that it is a big decision to hire a developer. It may take you months to find the perfect development partner. Moreover, the power of your custom software depends solely on how well it has been developed.
This is why it is important that you choose a top software development company within your budget to take on your projects. And so, with these tips, you can hire dedicated developers to aid you.