TikTok is a rising sensation in the music world. It is a brand new, highly impactful platform for the music industry. By now, you must be aware of the word TikTok. It is inarguably one of the best music apps. It is an addictive app with all its intriguing filters and effects.
TikTok is smartly attracting users. Most people have a hobby of singing and acting, they just need a slight push. TikTok gives that push with its interesting features. Initially, TikTok was known as musical.ly. It has around 800 million monthly active users, just in 3-4 years.
About TikTok
This Chinese app is developed by ByteDance. ByteDance purchased Musical.ly. User profiles on the former app were blending in the later apps promptly.
So, Musical.ly was listed and TikTok started emerging. This app is developed for creating and sharing short videos. This social platform is entering the market at a great pace for the last 3 years. It is a fast-emerging social app.
How Does Tiktok Work?
It works on the basis of the entertaining and increasing number of users. Here you select a song of your choice and lip-sync to it, you can add your own creative touch to the song to make it catchy.
Your feed is usually filled with short videos of your choice. It has many face filters and video effects to make it more attractive. There are several ways to create videos on TikTok.
You can just lip-sync the song or can use the great filters that are available on the app, or you can perform to the song. You can recreate songs with your own twist and add dialogues to them. Here, we will use this subheading as a reference, ahead in this article.
How TikTok Is Influencing The Music Industry
This app works as a promotional partner for songs. It helps the artist to use the app to create videos using the tracks. It creates challenges to make the app more fun, and this helps to make videos viral. Tiktokers post great videos in order to gain followers and get a response from their artists.
Features of the app along with creators on the app give a boost to the song. It increases the popularity of songs with short catchy clips. People adore the lyrics from the clips and then get the urge to listen to the complete song on music apps or YouTube. So, here TikTok gives a huge push in the publicity of the song. The more attention is given to your music, the better it is for you.
Now let's talk about money. The famous TikToker Lil Nas X is at number 18 on "Forbes top-earning country stars". His track first went viral on TikTok. This success helped this boy earn $14 million in 2019.
Let us think and emphasize on how TikTok is a hit-maker for the music industry:
Provides A Solid Platform For Budding Talent
Helps Artists To Know The Taste Of The Audience
Huge Number Of Users
Great Strategy To Get Followers And Drive Them To YouTube
Helps Creators To Recreate Old Underrated Songs
Different Ways Of Promoting A Song
Increase Traffic
Easy For Artists To Get Recognized By Top Celebrities
The Duet Feature
Encourages Artists To Perform Irrespective Of Age
Transitions And Filters Features
More Popular Compared To Other Apps
Provides A Solid Platform For Budding Talent
Most of the platforms these days are occupied by an existing prominent artist. Amidst that crowd, it is very tough for a budding artist to come up and get recognized by people.
TikTok encourages budding artists to showcase their talent. It provides an easy way for them to publish their clips. Otherwise, it is quite tough for a person even with a phenomenal voice to get the audience to listen to their song. Their melodious voice works only after a user finds the song.
TikTok is one of the best examples of music streaming app development in this generation. Some of the budding talents stick to TikTok to promote their songs.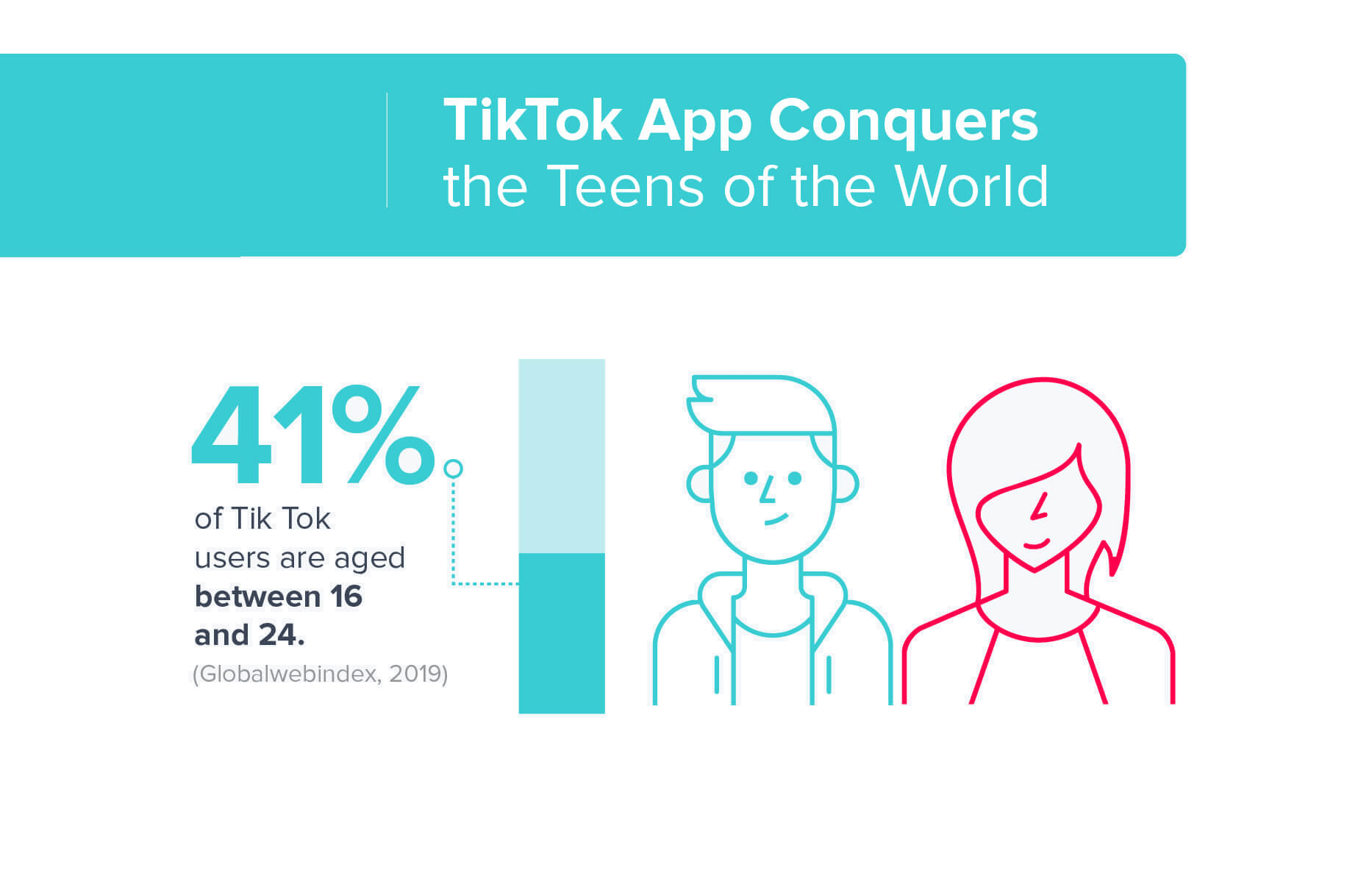 They add their own creative touch to it, and if people love them it is the easiest way to make the artist go viral. Talent and publicity is a great combination for artists to achieve further success.
Some of the examples of viral songs on TikTok are:
Lalala: It is a rap song by Y2K, bbno$. It broke the record by having 1 million videos on this song. It is one of the best examples that show how TikTok brings budding artists into the limelight.
Dance Monkey: This is by Tones and I. This Australian artist used TikTok to create a good fan base for her songs.
Old Town Rod: This song by Lil Nas X went viral due to TikTok.
The Box: Sung by Roddy Ricch, it competed with Justin Bieber's song in the charts. Mind you, it was the first appearance of Ricch in the charts.
Roxanne: It is by Arizona Zervas. He is an emerging 24-year old rapper. TikTok gave a great edge to his career.
Panini: This song is also by Lil Nas X. It is a hit in the music industry with around 218K videos on this song panini.
Helps Artists To Know The Taste Of The Audience
In the music industry, it is very important for artists to know the taste of their listeners. TikTok gives the artist a platform to experiment. Here music artists can release songs on a different genre and know the number of views from listeners.
There are fans for songs of genres ranging from party, soft, and rap, to pop. An artist just has to showcase their talent, and their song will be in users' playlists on loop.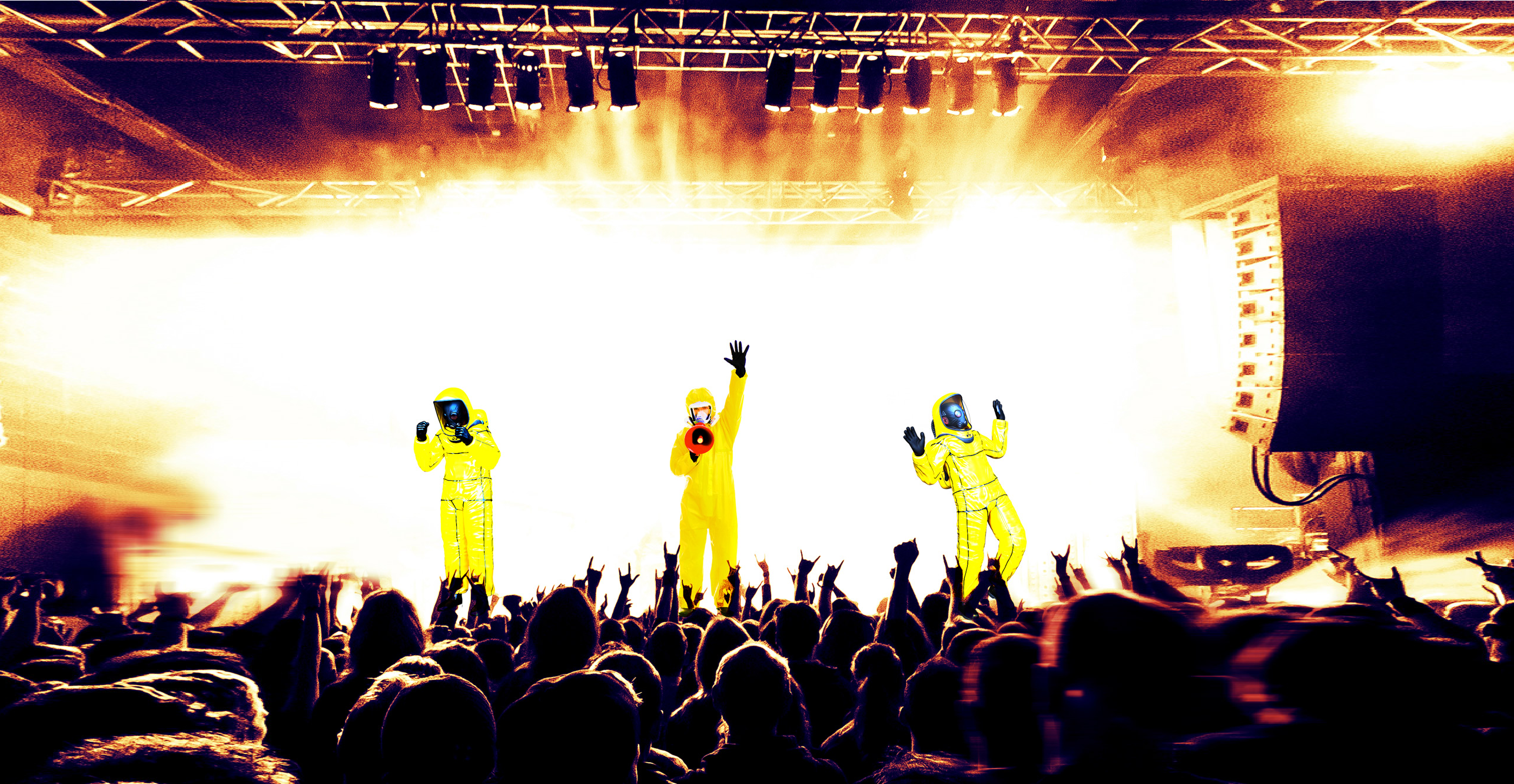 In most cases, the lyrics of songs used on TikTok frequently drive listeners to listen to their full versions. Lyrics are a powerful feature of a song along with the beat.
Sometimes a random, unpredicted song is immensely liked by users. Here are some examples:
Obsessed By Mariah Carey: It was not expected that people would make this song go viral. Teens were mostly attracted to this song. This song has 4 million videos, making it one of the most used songs.
The Hit Up By Benny Blanco: It has around 3 million videos. This song went viral due to its catchy beats and feasible dance style.
So, we have sample examples of songs which infers that TikTok is a hit-maker in the music industry. Now let us see its features and interfaces:
Huge Number Of Users
TikTok has become one of the fastest-growing social media platforms. People love to just sit and go through 15-second videos of their favorite genre. This particular app was downloaded 738 million times in 2019.
Android TikTok users spent 68 billion hours using the app in 2019. TikTok was launched in 2016, but it reached its peak in 2018-19, and with each passing day more and more users are registering in this app.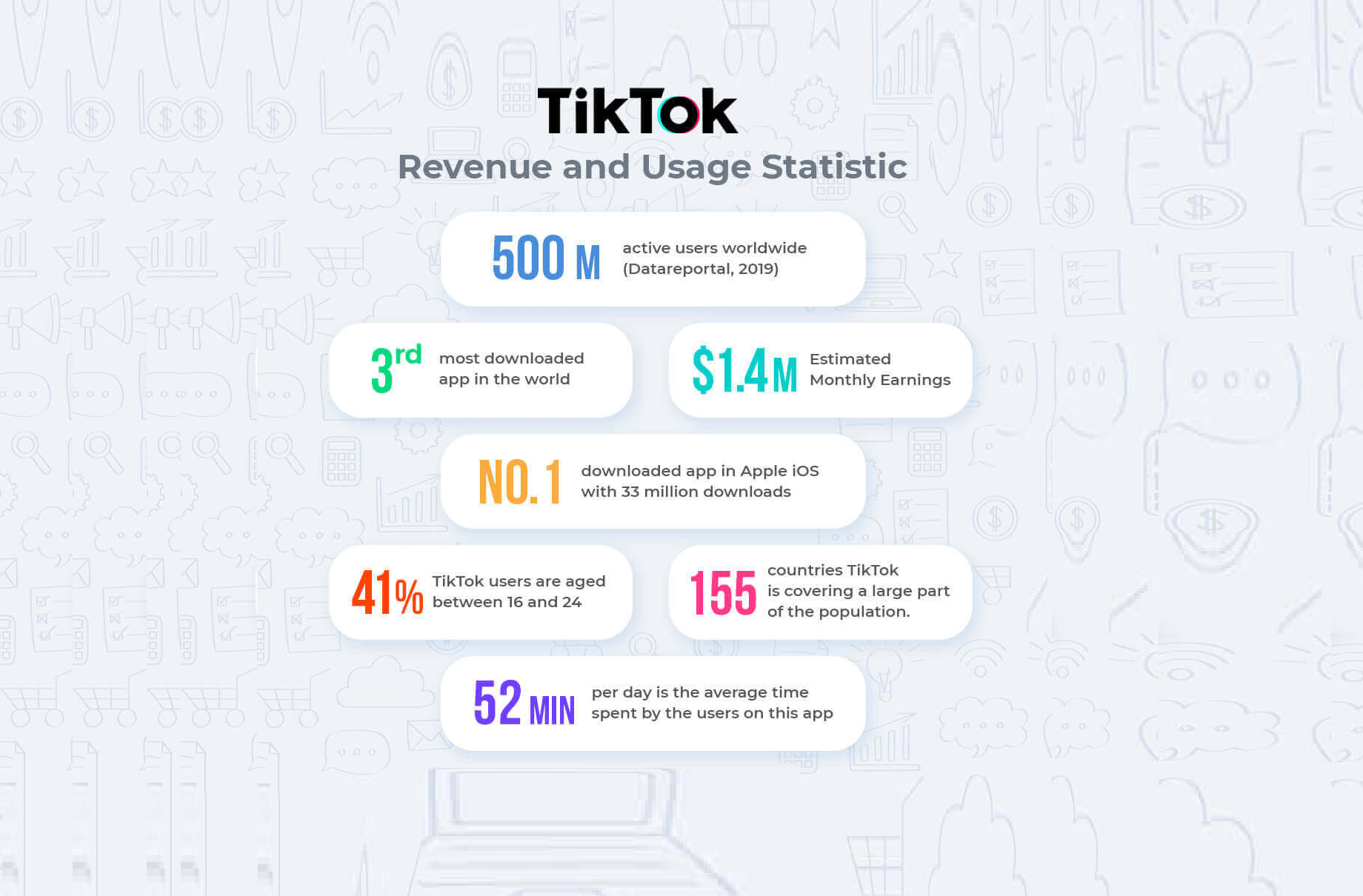 With an increasing number of users on the app, music artists get more and more followers. This increases the reach of their content. India is on top in terms of the number of downloads for this app, after China.
According to Statista, this app had 190.6 million downloads in 2019 in India, followed by the USA at 41.0 million. So, an artist has a huge number of listeners and viewers to see their content and appreciate it on TikTok.
Great Strategy To Get Followers And Drive Them To YouTube
Many TikTok music creators have used this app smartly. These creators acknowledged their audience. They delivered content according to their users' preferences.
They created a huge fan base for themselves on TikTok. The users started adoring the artists. And then, they started driving these followers to their YouTube channel.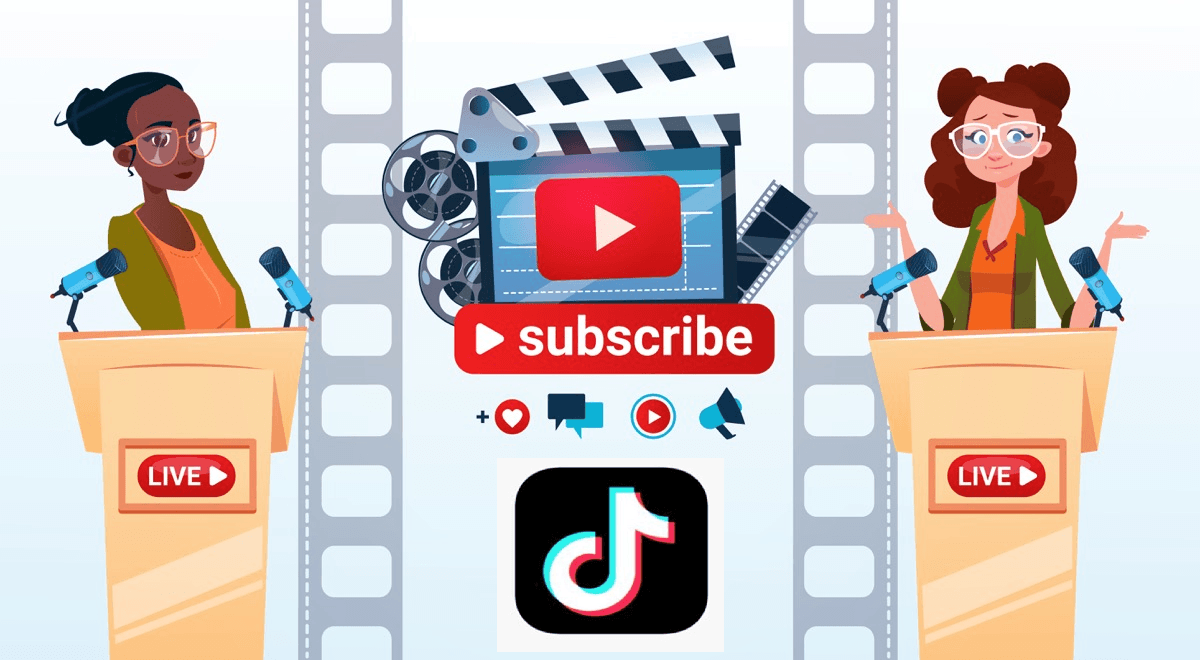 This helps the music artist to occupy both the spaces. So, here TikTok played a crucial role in assembling followers for artists. TikTok is a growing platform.
So, a creator has more chances of getting acknowledged on this platform compared to YouTube. Once they have a good number of followers on TikTok,  they can easily establish themselves on YouTube.
Helps Creators To Recreate Old Underrated Songs
This generation is mostly unaware of old songs that were not very popular. Some old songs are great but could not receive appreciation then. Now, is the time to get an appreciation for those songs.
Those songs are recreated with a modern touch. TikTok app has set one of the best examples to develop a music app. Its user interface is attractive to TikTok users. Some songs are immensely liked by users.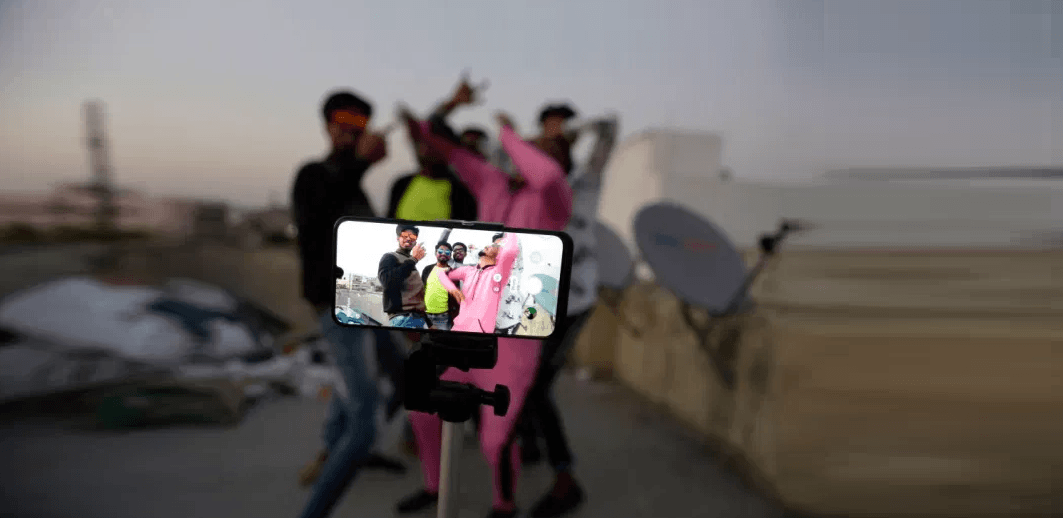 For example, Break My Stride by Matthew Wilder. It is a 1980s song. TikTok helps music artists to make their songs popular. The artist took just 30mins to create this song.
Most probably this generation has not heard Break My Stride. The recreated version of this song was loved and appreciated a lot due to its catchy beat.
Different Ways Of Promoting A Song
TikTok offers various ways to promote content. It allows converting a song to various challenges. This draws the attention of TikTok content creators.
They accept the challenge and perform as per the demand of the challenge. Further, followers of this creator also acknowledge the song. This makes the song go viral.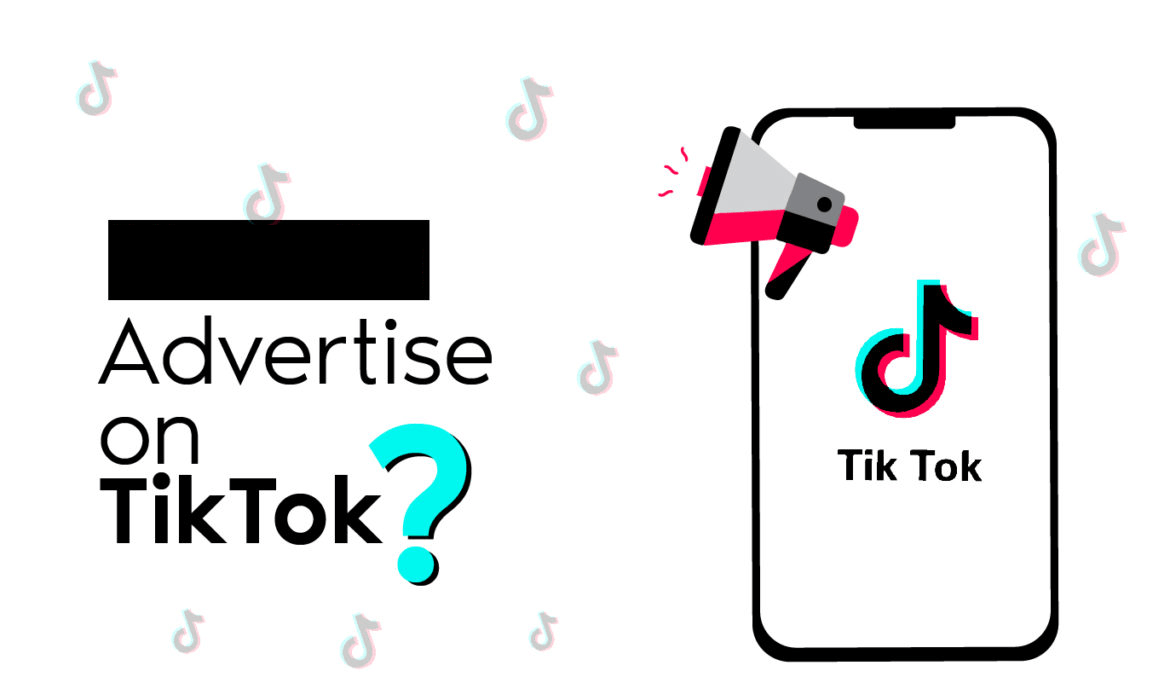 Another way of promotion is performing to a song's lyrics. Many creators also follow this way. If you want to develop similar apps, we would recommend you look for a mobile app development company.
These developers are highly skilled and efficient in their work. Some other ways are having filters or effects in context to sound. Some creators are creative enough to change the lyrics of the song in a comic act or a meme. This further helps to increase the popularity of memes.
Increase Traffic
With a significant number of users, a music creator can easily increase their number of followers. The quality of the content must be appealing and attractive to users.
These followers later help artists to drive traffic. We would suggest you contact music app development services. If you want to step into making a similar remarkable app, developers will help you to accomplish that.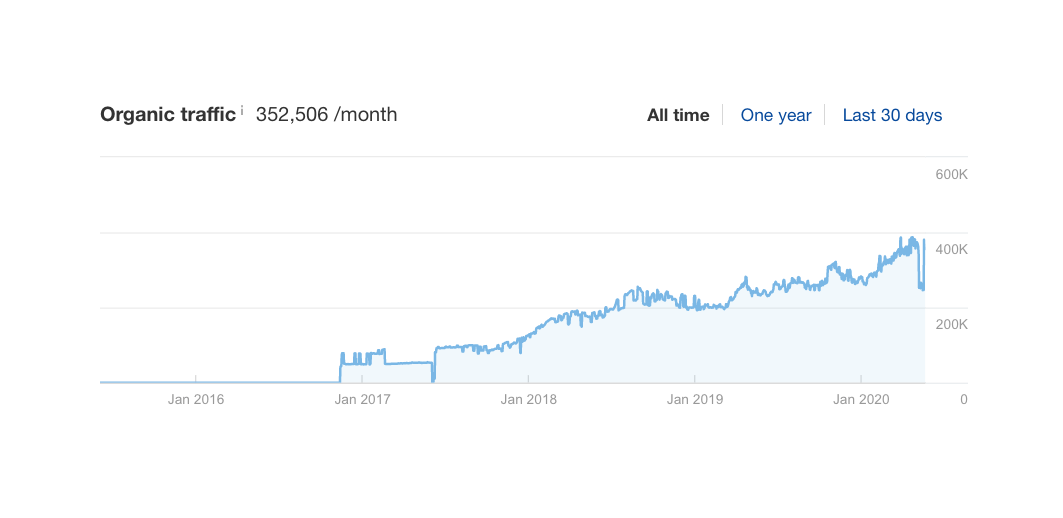 For an emerging artist, the most important factor is to drive listeners to a song. The song will become popular only if listeners appreciate it. TikTok also helps the song gain word-of-mouth publicity, provided its lyrics and beats are loved by listeners.
TikTok does partnerships for promoting songs and creates challenges to drive users to listen to songs and add their own creative touch to them. Hence, TikTok is one of the best ways to increase the traffic of your song on respective music platforms or YouTube.
Easy For Artists To Get Recognized By Top Celebrities
Since it is a growing platform, even established celebrities are using TikTok because it is fun and productive. If your content is good enough to get a lot of views and likes, it has a high chance of getting noticed by celebrities.
You can contact them and improve in your field. You will get a deep understanding of working in the industry. Even celebrities love to see different creative versions of their work.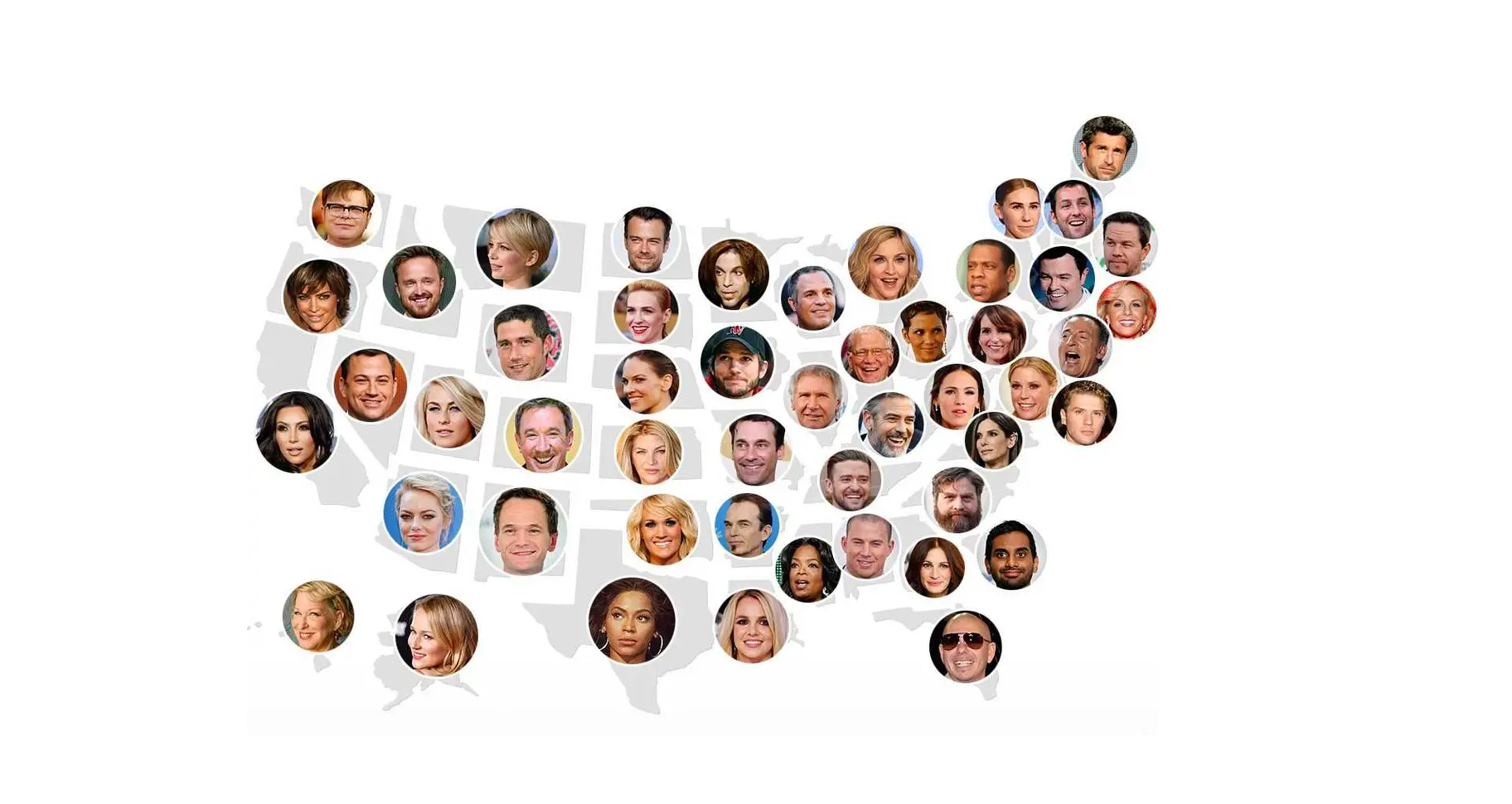 New beats, new filters, and new steps make songs more enjoyable. Creators put in their efforts and brains to make their work presentable in front of their viewers.
The Duet Feature
This feature helps creators to create content alongside their favorite artist. It encourages them to perform in a similar way, as well as increases their chances of getting recognized.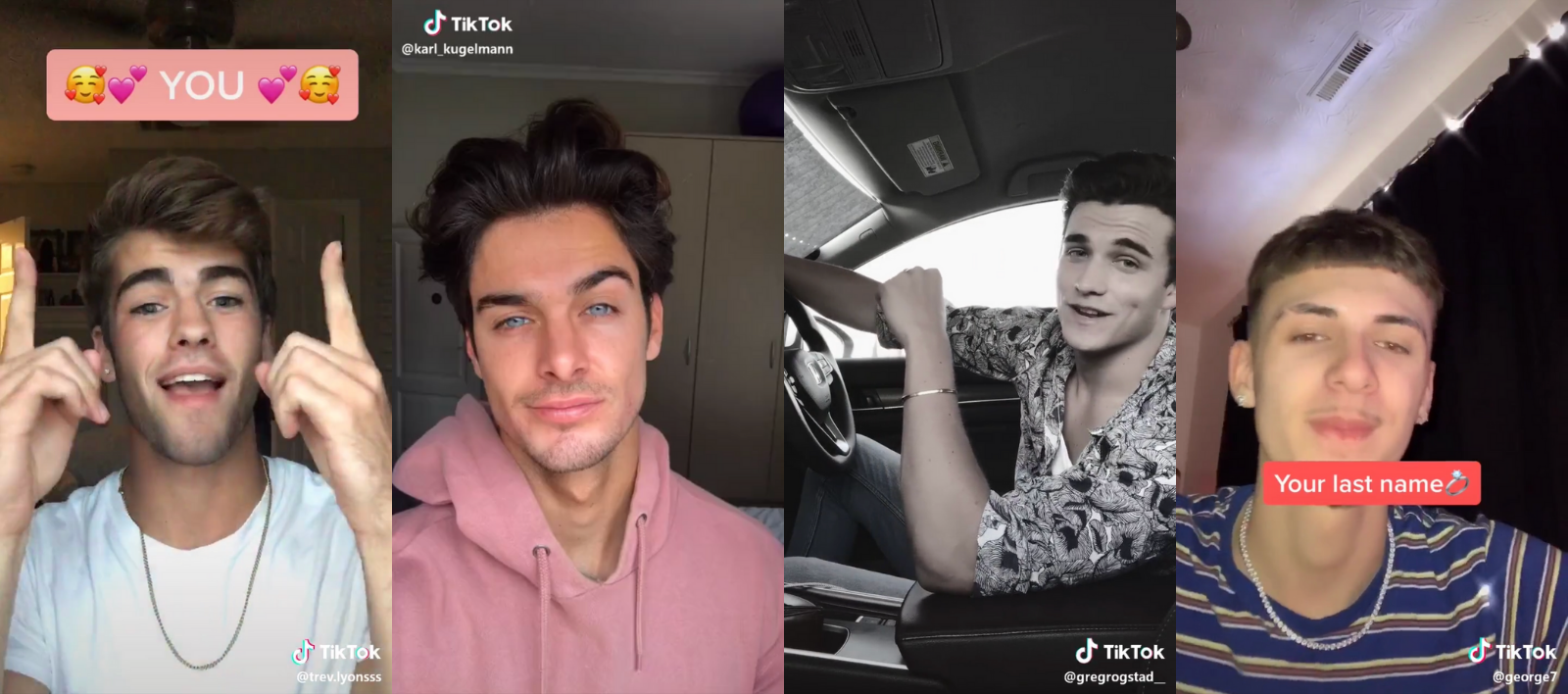 Sometimes, creators come up with the idea of making lyrics of a song more catchy with duet content. A person says his lines in videos, and the second person replies to those lines with the help of a duet feature. This makes TikTok more fun and useful for the music industry.
Encourages Artists To Perform Irrespective Of Age
This is a platform that helps artists to build confidence. Many singers are just bathroom singers. They cannot perform on big platforms. TikTok gives them a chance to sing for a short clip and reduces the risk of judgment.
Many senior people who are caught up with their work but want to explore their hobby can use this platform. In the music industry, there are many dark horses.
These are people with great vocal cords. TikTok provides the easiest way to showcase their talent. You can just sing and release the clip and that will be it.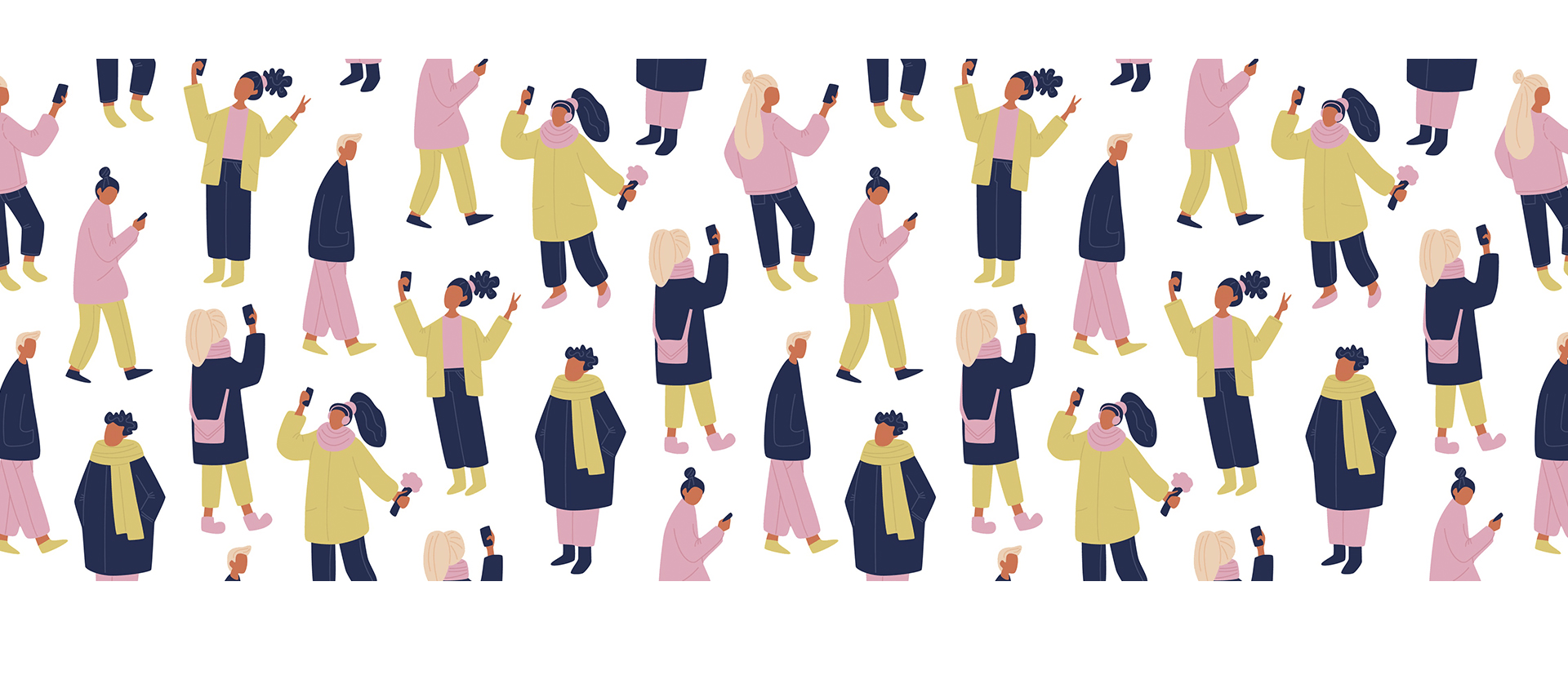 There is no need to set up a camera and spend hours editing the video. You can contact mobile app development services to develop such demanding apps. Accurate interface and features are a must for the success of this social media platform.
So, be it a kid, a teen, an adult, or the elderly, anyone can use TikTok with ease. TikTok is open to all, with no age limits. Even a kid can sing and act to explore their talent, provided they have parental supervision while doing so.
Transitions And Filters Features
In a dance song, it's all about the beat. But, along with the beat, some features of TikTok make it more impactful for viewers. TikTok provides many filters and transitions.
It's beautifully designed graphics and filters are its best features. The creativity added by the creator in making a video makes a song more effective.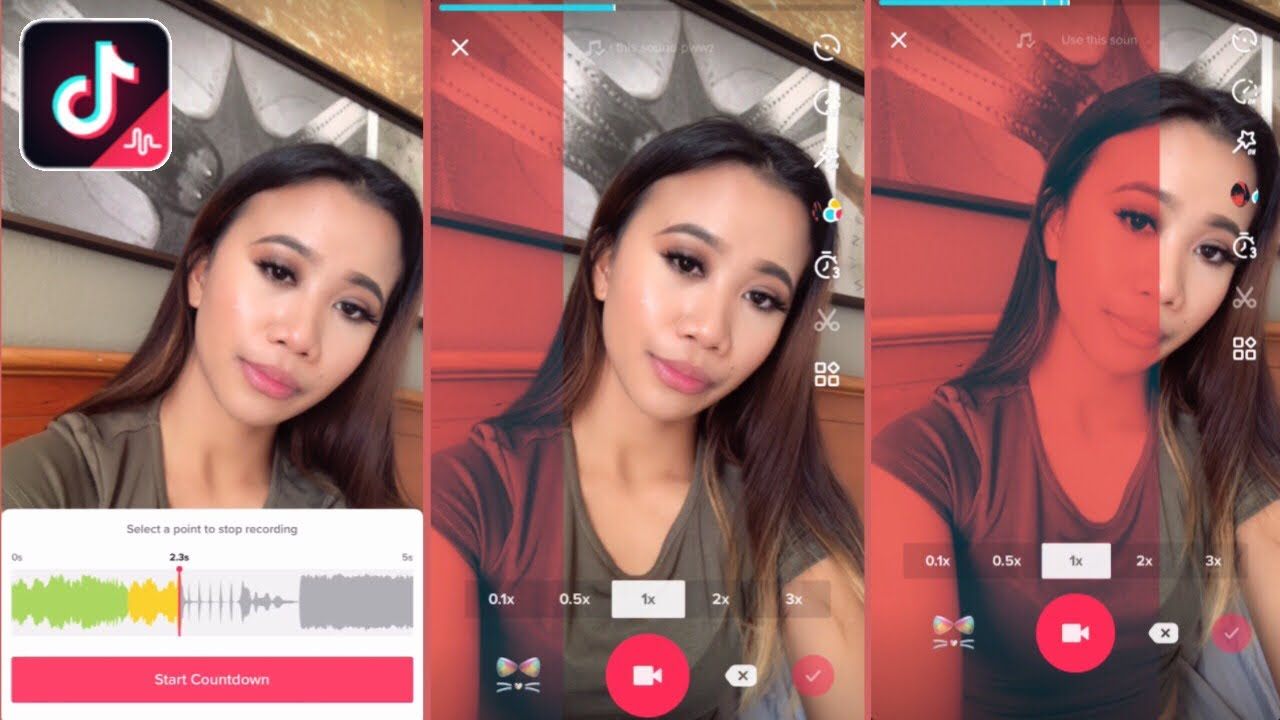 Along with that, it changes and keeps updating its features according to festivals. This helps a music artist to add effects to a song according to the ongoing season.
These features make the song more attractive. Creators love to create videos and users love to see those videos. To develop such an intriguing app, we would recommend you hire mobile app developers. These developers are well equipped with all the skills and techniques to develop such apps.
More Popular Compared To Other Apps
TikTok is one of a kind in its field. One of the main reasons for its immensely growing popularity is a lack of competitors. You can easily notice that very few alternatives are available for this app.
TikTok app development company has done a remarkable job in this field. This was a much-needed app for adding talents to the music industry. Along with the music industry, it is helpful in other fields as well such as comedy and dance. It is a savior for budding artists!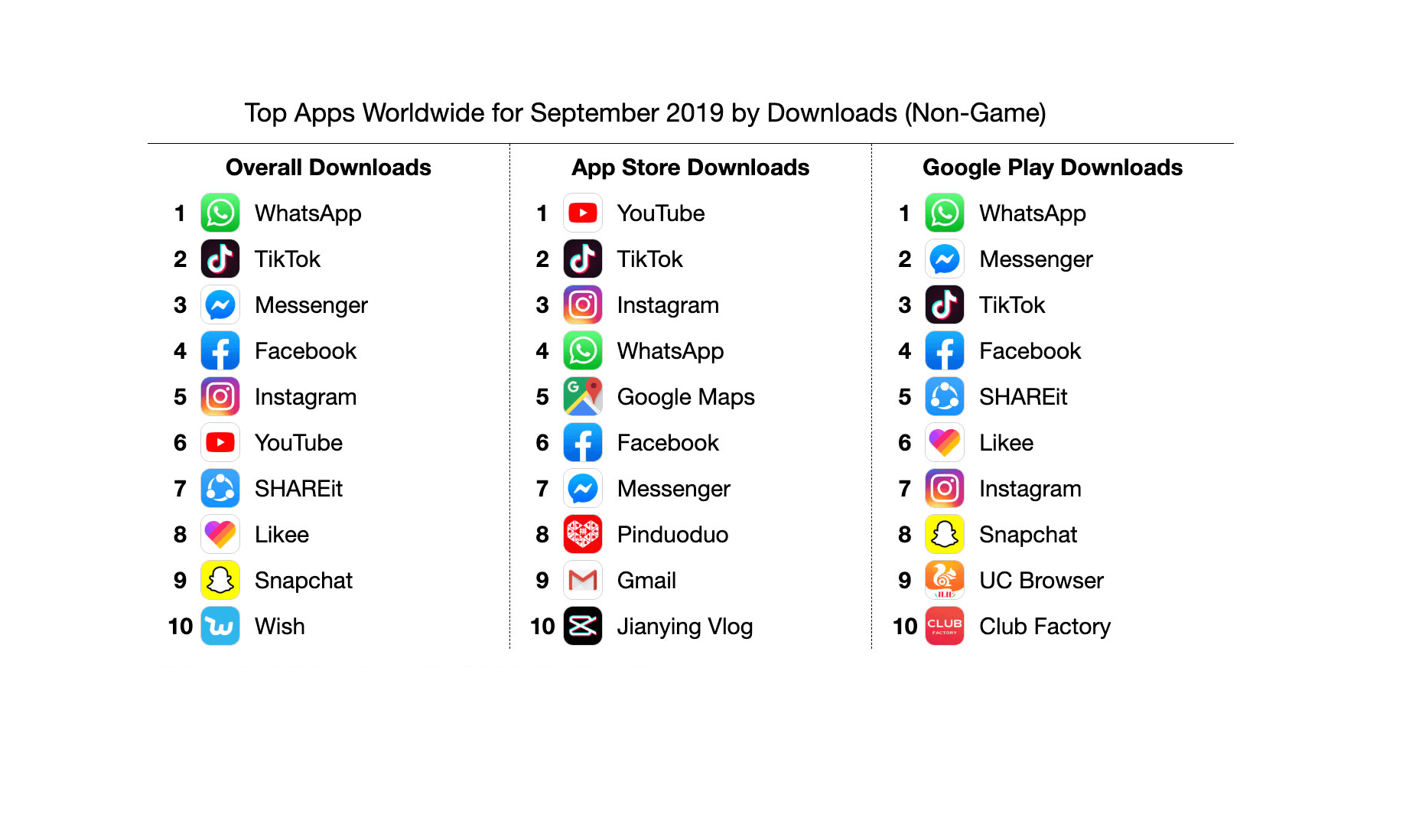 This space is not completely discovered. TikTok has shown the way to similar apps. Now, one can get an idea to make an app in this field. The demand is definitely high, and the huge number of users is proof of this.
TikTok uses AI techniques to add unique features to this popular app. It keeps updating its features. Few other apps like helo, Like video, and Uvideo are available in the market but are not as accepted by users as TikTok is.
Wrapping Up
So, here we discussed the many features of TikTok and how it is useful for the music industry. Along with that, we saw various examples and statistics for the same.
These examples and statistics are proof that TikTok is a hit-maker in the music industry. The prominent music magazine Rolling Stone said that TikTok has taken over the music industry.
TikTok is the best of its kind. It is a huge platform for establishing a new, upcoming artist. Though more innovation is required in this field to increase the number of similar apps.
You can hire dedicated developers to add more intriguing features to this kind of app. These apps are based on the creativity of developers. They are proficient in their field.
It plays a huge role in converting the hobby of a person to their passion. And as they say, work done with passion has a high chance of succeeding! TikTok is a powerful weapon for the music industry if used effectively.