Online betting or gambling made its first appearance in 1997, and it hasn't looked back since. However, the corresponding business related to betting took a massive leap forward with the advent of the mobile sports betting app's launch, which led to mobile app development services getting involved in sports betting development. Formerly, betting was considered a much more risky affair since people needed to visit particular betting websites or even visit shops and make bets on various sports activities.
An important aspect that needs to be noted is that each betting application has different features with various betting rules and methods. However, one of the most common prospects that all betting apps share is a sheer enhancement of the user experience of millions of sports enthusiasts. As they can watch their favorite sports live, they also cheer their team and player, as well as place bet to win a huge amount of money and prizes.
This wouldn't have been possible without sports betting game development, as its invention has taken the sports industry to a new level. As a result, businesses have started developing sports betting apps while including the latest features and functionalities.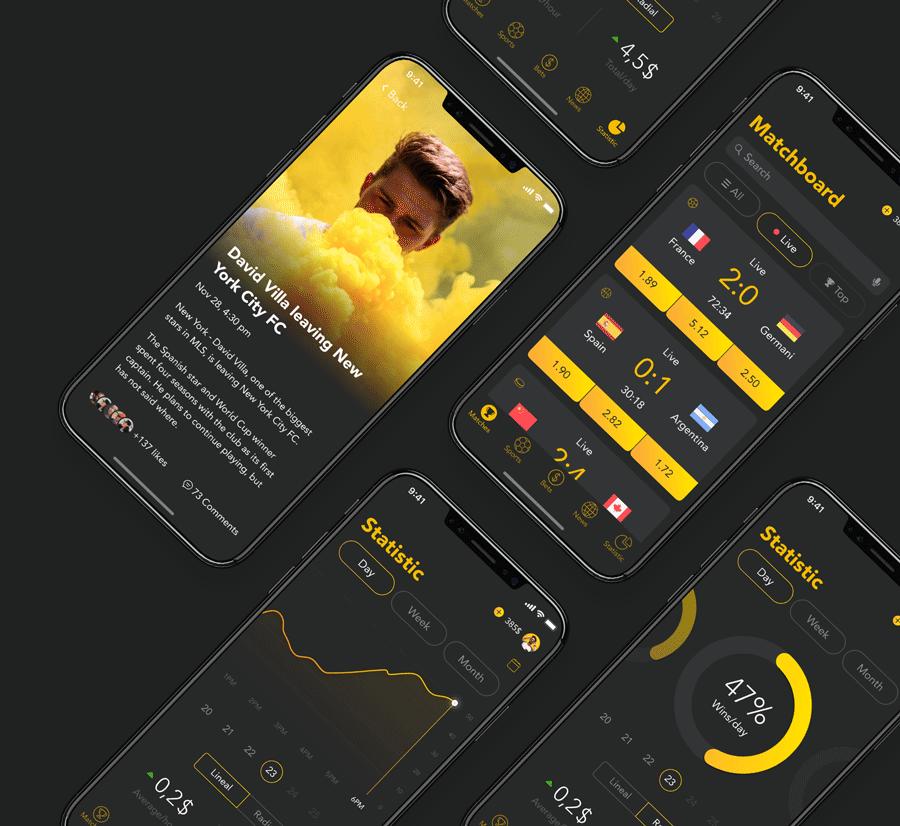 Must-Have Features of A Unique Sports Betting Application
Are you planning for sports betting development but don't know what features to include? Don't panic! Here's the list of the must-have features that every successful betting application contains.
User Panel Features
This panel is accessed by the sports betting app users, who will be able to access the application after a simple sign-up.
1. Login
It is a very basic feature that every sports/cricket betting app contains. Here, the user or customer must log in to his own account using the user ID, email ID, or password.
2. Selecting the Sport or the Player
When sports software developers create a sports betting application, they have to offer a wide spectrum of options for the various sporting events on which users will place their bets. It includes basketball or NBA, football or English Premier League, ATP Tennis or Grand Slams, Formula One, Cricket, WWE, etc.
Also, the list on the application should contain the names of the teams and their players playing the sport. Even the betting rates for each of the teams should be displayed adjacently. In the case of cricket betting app development, regular ODI matches, T20 matches, and test matches can include a fifteen-member team of each country.
3. Viewing the Live Game
The betting app should have the provision or a screening facility where users can watch the game live and track the progress. It will certainly make it easier for the users to make their own strategy before placing a bet on any player or team. For better results, sports betting app development companies should hire app developer who can inculcate this feature into the app.
4. Betting Guide
A betting guide is among the most crucial features of any sports betting application. It consists of all of the essential information on how a user has to place a bet on a particular player, team, or game. Therefore, it is quite useful for the novice user or fresher who is placing the bet through the app first time.
5. Detailed Information About Every Player
Knowing every player playing the sport and, more importantly, how they have performed in previous matches or games is imperative. For instance, if you are betting on any footballer, you should probably know whether the player has scored in an earlier match or not. So, including this feature is mandatory for sports betting software.
6. Information About Match Schedules
Betting website developers should keep the users duly informed about the future calendars and match schedules which include data and time. It certainly makes it easier for users to plan their various betting activities in advance.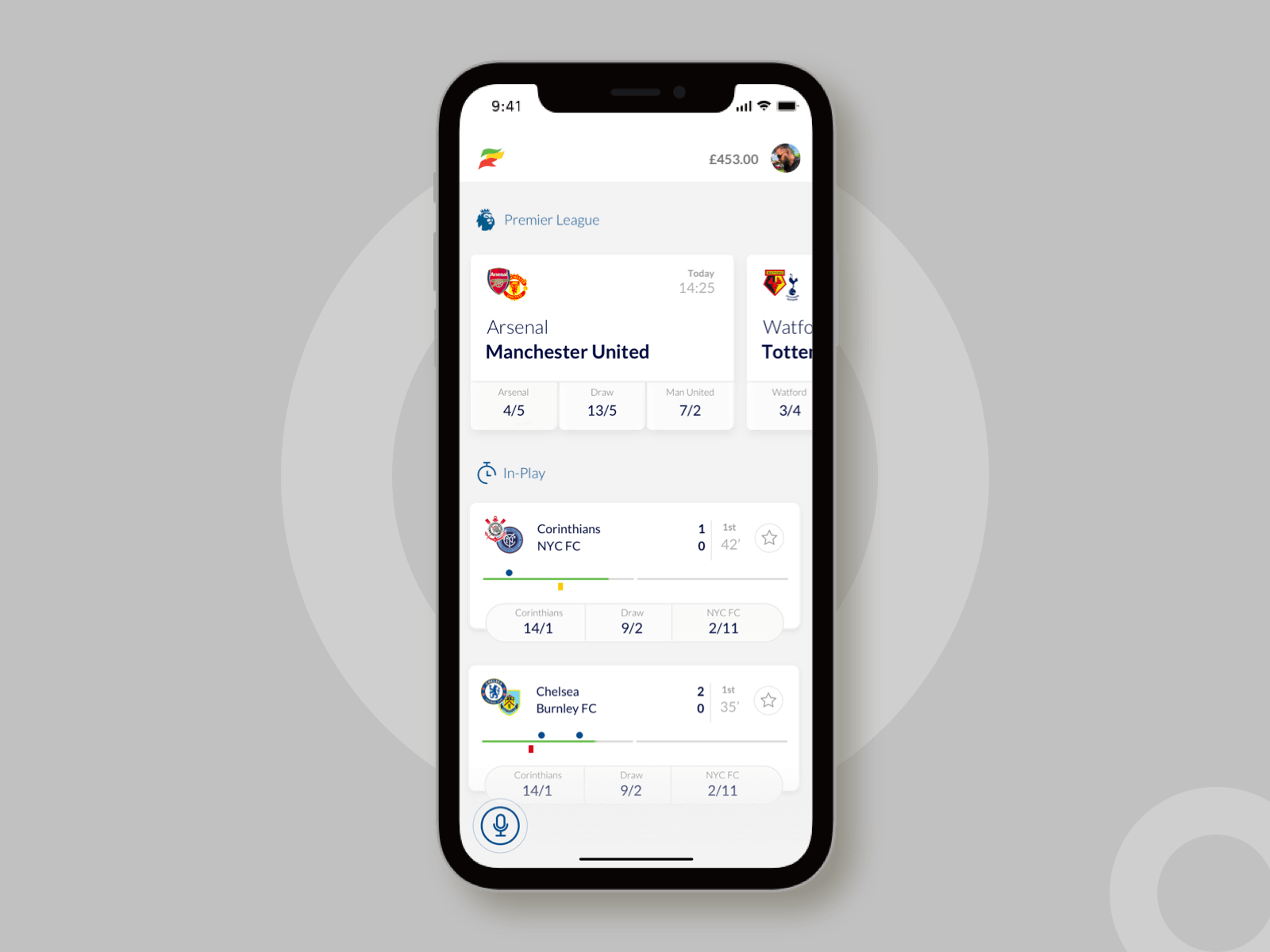 7. Selecting the Betting Model
There are different patterns in sports betting, and the users have the comfort of choosing the best one as per their preference and convenience. For instance, Check or Call, Check-Raising, Folding the Flop, Call Raise, and more.
8. Distinct Betting Categories
After the users have chosen the betting pattern, they choose the type of bet they are willing to place in the game. The bet generally depends on the type of sport on which the bet is placed. For instance, Single, Head to Head, Patent, Handicaps, Yankee, Each Way, and much more.
9. Interaction with Other Users
Sports betting app like Dream11 allows users to interact, communicate with each other, and even discuss the various predictions of the match.
10. Informing the Final Rank as well as Position
The users learns about their final status and whether they have lost or won the bet when the admin goes on to create a new pool. The result is shown on the screen of the app.
11. Making Instant Payment and Start Betting 
A sports betting app provides you with the benefit of making instant payments online with just a few taps. So, sports betting software development should have payment gateway integration to allow users to easily pay the required amount using different payment modes. So, it simplifies the process of payment too.
12. Multi-language Support
As betting is done worldwide, it needs to be multilingual. Therefore, it needs to support the most common languages which are spoken around the globe. It further allows the users to easily choose their own preferred language of communication and app interaction.
13. Match Summary
A sports betting app offers a summary of the complete match such that the users can conduct a detailed analysis of the performance of different players. Also, they can even view the various crucial turning points of the game in case he has missed it completely.
14. Offline Services
Your cricket betting app also need to provide offline services sometimes, if not all the time. Also, in cases where internet connectivity is quite low or lost, the user may lose the money. So this particular facility is quite a crucial feature of such an app.
Now that we have defined the features of the user panel let's look at the key features of the admin panel that sports betting software developers ought to know for developing a sports betting app.
Admin Panel Features
This sports betting software development panel is accessed by the admin, who can manage entire services in a go. So, the features included in this panel will be quite different than that of user panel except some common features.
1. Sign-Up Process
It is the same process that is followed in the user panel. The respective admin must register to use the sports betting app.
2. User Management 
The admin needs to manage the total number of registered users via a dashboard. He needs to access their details, betting type, betting style, the total amount placed as a bet, and much more. Even when you create a website, ask the betting website developers to insert such features during development.
3. Collating Information and Inputs from Bookies
Sports bookies play a key role in the entire betting process. They offer useful & crucial information and inputs to the app admin regarding the standard and status of each player and team, as well as prices placed on them. Then, the admin decides the corresponding profit share from every sporting event. It is the app admin who generates the user passwords and even notifies the start as well as the end of the betting.
The admin has the right to include any user anytime in the game, or if he or she feels that any particular user has violated the betting conditions, he or she can easily exclude him from the entire list. The admin can even add a new sport on which the bets will be actually placed or even delete one from the present ones. The admin sets the betting price for every game or match. So, you can also ask the cricket betting software developers to include such features while working on an admin panel.

4. Management of Payment and Prize along with Content
A sports betting app-admin manages the money received from the users to place bets. The admin also needs to provide the money to the user in case the user wins a bet. Additionally, the admin needs to manage the Content of the sports betting app. Therefore, a sports betting app development company has to hire an app developer who can develop the content management system in the app.
This is all about the sports betting app development features suggested by professionals. However, businesses planning for sports betting software development or already wondering 'How to create cricket betting website?' should include the features mentioned above. It will help to make the app, software, or website successful while offering unlimited business advantages, as discussed below.
Business Advantages of Sports Betting Application Development
Planning to develop sports betting software, but aren't sure of the major business advantages it will bring to your business? Don't let this thought stop you from developing a sports betting app! Instead, read this section, and you'll get to know how cricket betting app development would benefit your business today and in the coming time.
1. Through the app, the gamblers remain duly updated about the statistics of the game. Hence the fear of losing their money is quite less. But on the other hand, businesses can earn amazing profits from sports betting software.
2. The gamblers get to know the popular public betting trends. Hence, the app owner can easily promote any sporting event or bet.
3. Users of the app remain completely updated on the sports news and what's exactly happening on the ground, which helps them place bets. This further increases business visibility.
4. The gamblers also remain up-to-date on major players and whether they will play or not through app notifications.
5. The betting app allows the user to communicate with a large community of people and share their reviews, photos, and even videos utilizing a single sports betting app platform.
These are some business benefits that you can experience while opting for sports betting development. Now that you are also aware of the perks, don't wait any longer and start the development process. For a much better outcome, you can hire sports betting software developers with years of experience and expertise. Besides this, if you want to develop software independently, refer to the following steps.
Sports Betting App Development Step-by-Step Process
As per the betting website developers, businesses should ensure the following sports betting app development process step-by-step.
1. Providing Sports Betting App Requirements
First of all, businesses should be clear about their sports betting app development requirements and goals. A successful application cannot be developed without proper app analysis and clear requirements. So, this is a crucial step that businesses should know and must properly explain to the sports betting software developers.
2. Ensuring Brilliant UX/UI
As an app owner, you must pay adequate and special attention to making the application attractive. Hence, you should provide optimal UI as well as UX. The users should be able to navigate the app easily, understand the various terms and conditions of the different betting rules, and receive the information they are searching for.
Make sure to keep the UX/UI of a cricket betting app simple yet appealing to grab the users' attention at first glance.
3. Inculcating Secure Betting or Gambling Policy
One of the most crucial features of the sports betting app is to win the trust as well as the confidence of the target audience. It can easily be achieved through inculcating a responsible betting/gambling policy, wherein the app user has the option to make a weekly or monthly deposit of some amount. This secure application feature can keep your betting app secure.
Another major step that needs to be taken is preventing underage gamblers and minors from signing in to the sports betting app. Every player must undergo a comprehensive age-verification process before his account is created in the app.

4. Keeping Application Security
Sports betting involves a significantly huge amount of money, and there is always a major security concern regarding how safe the amount put into a bet is. So, the sports betting app owner should offer fortified and nearly unreachable security without compromise. All transactions need to be quite safe, and the user can easily withdraw his or her winning amount without any hassle.
The server configuration certainly becomes vital simultaneously due to the presence of a vast amount of data and information. For a very small operation, businesses can easily think of utilizing the services of one particular server. However, for many services, you would probably require different servers. For example, during cricket betting app development, multiple servers should be integrated to deal with many services that get initiated.
5. Picking the Right Features
Incorporate the right set of features while working on any sports software. Of course, the more features you will include, the higher the application's complexity will be, so be careful when choosing the features. Also, you can choose from the betting sports app features highlighted above, as cricket betting software developers suggest.
6. Conducting In-depth App Testing
Besides focusing on sports betting application development, businesses should also focus on conducting in-depth application testing. An error-free or bug-free business application/software has a higher chance of fetching users' attention than an app full of errors. So, either do it independently or hire dedicated sports app developers who can do extensive development, testing, and software maintenance.
This is the step-by-step cricket betting app development process that businesses can follow to get a result-driven software in hand within the desired budget.

Sports Betting Application Development Cost
An estimated software betting app development cost lies around $30,000 to $40,000, but it keeps fluctuating depending on multiple factors, such as –
• Design
• Features
• Development Platform
• Tech Stacks
• Functionalities
• UX/UI
• Developer's Location
• Time & Efforts
Besides this, the hiring model you choose for betting app development will also affect the app development cost greatly. So, you need to analyze everything deeply before stepping into the actual sports betting app development process. The smart way is to hire sports betting software developers who work on your app solely and charge lower development costs than others.
Conclusion!
The days are gone when people depend on gambling clubs, agents, and websites to bet on various sporting events. Now, people can place their bets anywhere and anytime using their smartphones. All credit goes to the sports betting app that has made life hassle-free for businesses and sports lovers.
The sports betting applications provide unique opportunities for the sports betting software developers and the users to win a huge amount of money and generate good revenue for their own businesses. So, if you are a business owner, it is your turn to step into the development process and get ready to avail of significant business benefits.