During the pandemic, when the whole world was crossing fingers to get rid of infectious diseases, people also felt the urge for mental health app development. That is the reason behind one of the top questions- How to create a mental health app?
Mental health is the most crucial aspect of human life. A person's health can be judged using two criteria: mental and physical fitness. The best thing is if there is an issue with the mental health of any person, then definitely it will also affect physical fitness. There are several ways to cure mental health, such as meditation, reading books based on positive thoughts, relaxation exercises, etc.
Due to the evolution of technology, some apps are available in the market representing various examples of mental health app development. People are now focusing on mental fitness more than in previous years, as most people have suffered so much during COVID-19. The most downloaded apps were Calm and Headspace in the USA, where Calm is the first choice of most users for mental relaxation.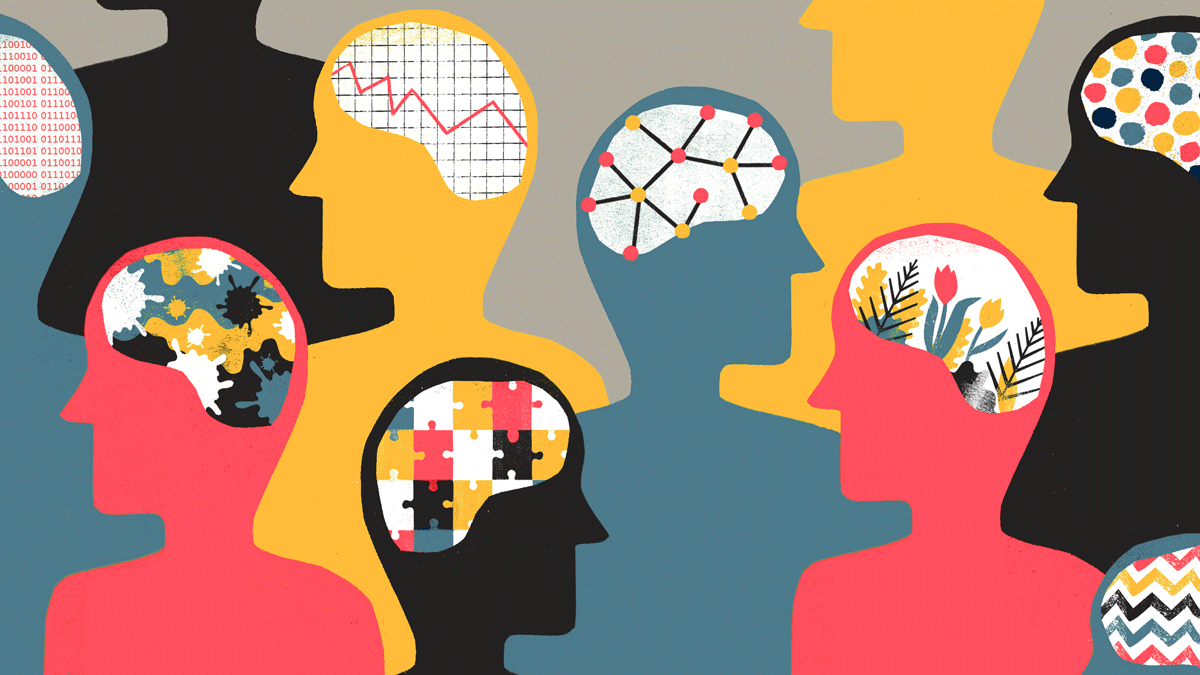 Here are some facts that you would love to read about mental health app development:
In 2020, the global consumer spending was 270 million USD, expected to reach 491 million USD.
Global consumers will spend nearly $119 million in 2021 using the Calm app's premium version, a top-notch mental wellness app.
Another mental health app is Headspace, which earned 86 million USD.
Only 40% of mental disorder patients got professional healthcare assistance out of the total patients.
Let's check some more basic information before diving deep into this blog.
What Is Mental Health App Development?
There is not any official definition of dedicated mental health apps. But, yes, you can understand it as these are mobile applications that contain several features for the users seeking mental health help or tips for mental wellness, including consultation with experts.
While using mental health apps, any user can search for therapists and available treatments. Moreover, these apps also help the users by sending notifications, alerts, requests for brainstorming quizzes, updates about meditation exercises, and many more. You can also track the activities done so far to achieve good mental health.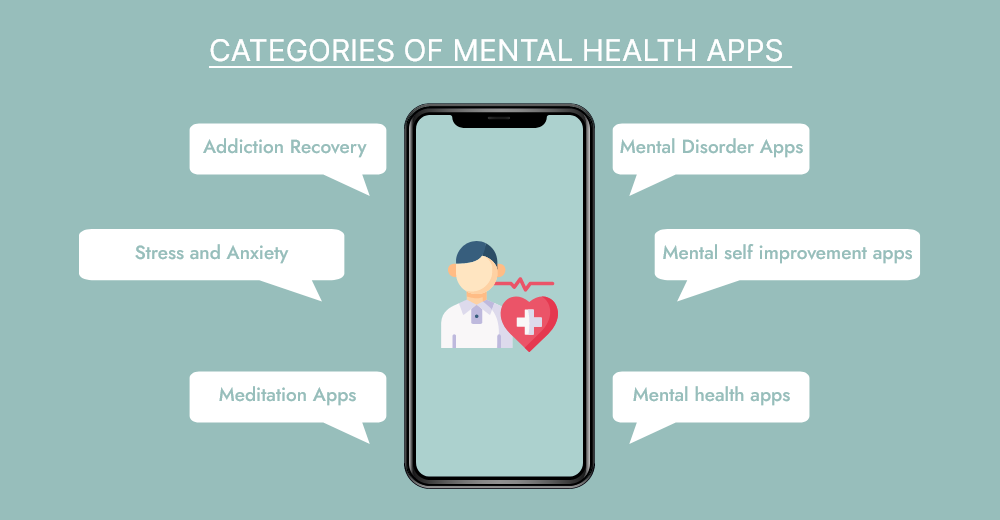 These apps can be categorized into the following:
These apps work like patients can chat or exchange messages with doctors, or in case of an emergency, they can talk to their mentors. Some of the apps, like MooTools, have advanced functionalities such as suicide safety plans. By using these apps, patients can talk to doctors at any time. The doctors remain available 24/7. The patients can also make communities.
Mental Self Improvement Apps
These apps are helpful for persons who are mentally healthy and still need improvement. These apps can help individuals handle mood swings, leave bad habits, help dope fiends overcome abnormal conditions, and develop positive thinking. Anxiety management is another advantage of these apps.

These are for ordinary people who just want to remain vigilant for their mental health. Usually, these apps are the best example of gamified healthcare app development. These apps engage the users by offering them mental games or quizzes, self-analysis questionnaires, and others.
These apps are specially designed for people who want to overcome bad habits such as drinking, smoking, drugs, or addiction. Users can track their 24 hrs activity and how much time they can control themself not to take any toxic or illegal drugs. In addition, the users can read articles and blogs to refrain from bad habits.
Lots of stress and anxiety can lead to serious mental health conditions. However, these apps remain equipped with several tools and reading materials that can help overcome stress smoothly.
Meditation works as a great remedy for mental disorders. Users can use meditation apps to do some mediation exercises under the available online guidance of experts. Via these apps, meditation can be done with the help of audio files or video or through video streaming sessions.
Also, Read- Develop a Telehealth App like Practo 
These apps have a direct relationship with doctor on-demand app development. Even some healthcare apps assist physical health and mental health. In this section, you got aware of the basic information about the mental health app. Now, continue this blog with the following section representing features you need to consider for mental health app development.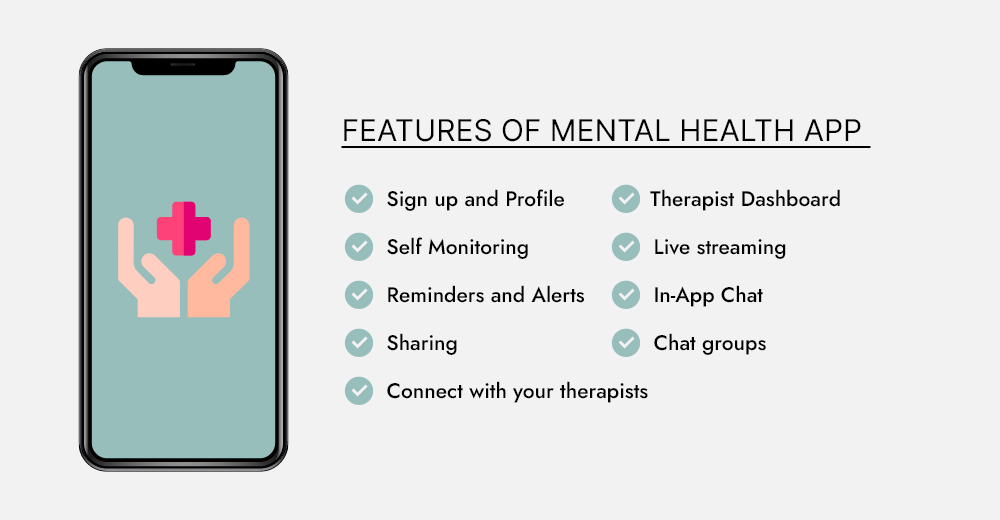 Features of Mental Health App Development
Mental health apps are one of the best examples of modern app development. These apps appeared as the best solutions for handling mood disorders, mood training, stress & anxiety management, and many other issues. If you are also searching for the answer to the question of how to create mental health app or looking to develop a mental health app for your healthcare business; then it would be best to consider the following features to include in your app-
Signup and creating the profile is the first-ever step of using any app. The same principle will work here. For using these mental healthcare apps, users need to sign up on the app via their phone or Gmail-id, or social media login. Once the signup is done now, it's time to log in to the app.
This feature will allow the app users to monitor their mental health by themselves by playing games or accessing the quizzes on the app. On the other hand, these apps track the behavior of users and keep their performance metrics in the form of data and graphs. So, whenever needed, users can observe their progress.
Reminders and alerts are essential elements for any mental healthcare app. It encourages self-monitoring like users to get reminders for the next lessons or about any trick that helps to overcome stress. It is also helpful in reminding the users about relaxing exercises and things like that.
Whenever a person gets more stressed than their capacity, they need someone with whom they can consult or discuss the issues. Regarding it, in-app chat helps them do it. It can be used for chat, messaging, call, and video call with the therapists. The therapist and patient can be connected directly for discussion of the issues.
Sharing can be a potential feature of mental health consultation apps. It allows users to share positive thoughts, articles, videos, and self-reports to their friends, family, caretakers, and third-party healthcare providers. It can also be used for importing data in different formats.

The chat group feature will work like the WhatsApp group feature, where a user can add other users into the group for sharing messages, articles, and videos related to mental health.
Connect With Your Therapist
One of the best features of mental health app development is that it allows patients to search for a therapist that can help them overcome mental health issues. The mental health app developers will implement an algorithm that will ask some questions to the patients like an AI healthcare chatbot, and then based on the answers; it will connect them with the therapist based on symptoms.
Therapists are also important stakeholders in mental health app development. The dashboard feature will help healthcare professionals, doctors, or therapists to manage their work, such as patients' history, diagnosis reports, and the data generated while providing the consultation.
Although the live streaming feature is related to entertainment apps, it can work tremendously in terms of doctor on-demand app development for mental health. Not only for the patients, it can also be a wonderful feature for the doctors to stay engaged with their patients. For example, suppose a therapist wants to address all his patients to share some exciting tips for better mental health, then they can live to stream their thoughts.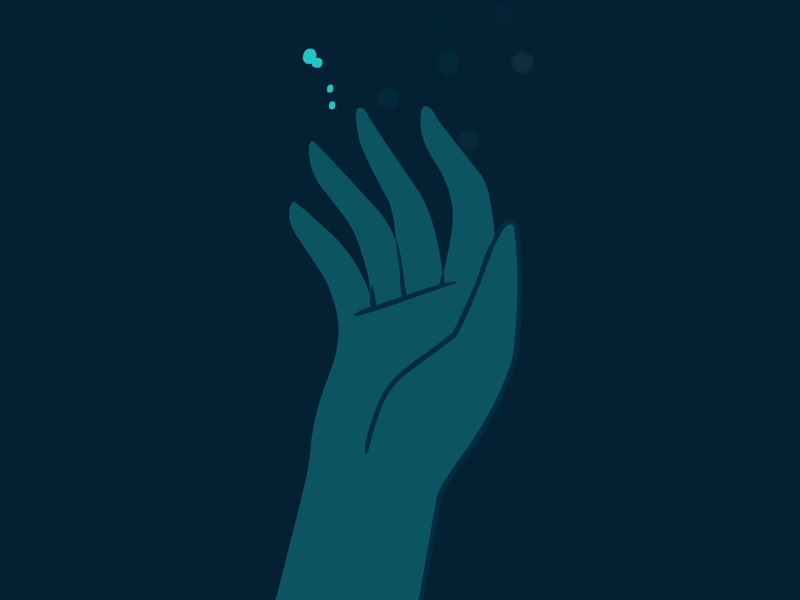 Reasons That Makes Mental Health App Development Advantageous-
To create a mental health app including features and functionalities, you also need to know the reasons that make mental health app development advantageous. Although the prime objective of creating the app is revenue generation, there are other advantages that you will be surprised to know. So, let's check out the following points related to it.
Bridging The Gap With Technology
Still, some people are striving to get the right advice for their mental disorders or health. Technology can help to cover this gap where smartphones are the best medium to do it. With the help of mental health app or doctor app development for mental health consultation, the right remedies can be provided to the patients.
Online mental health app consultation can help the person to get immediate assistance within less time and with less cost. You can understand it as there is no need to go from one location to another for consulting the mental health issues when it can be available via an app only.
Better Assistance For Treatment
The mobile apps work best for any kind of assistance, so the same is applied to the healthcare sector, where patients are leveraging the technology to connect with doctors for health issues. The same is applied to the mental health app, where a person can connect and request to the doctor for better treatment in the meantime.
Achievement of Health Goals Smoothly
Not only mental health but physical health goals can also be targeted with the help of a mobile app. For example – while learning relaxation techniques, a patient can also learn physical exercises to stay fit and healthy.
One of the top-notch advantages of smartphone technology is that you can connect with experts sitting in any corner of this world.
Also, read- Develop a Doctor Appointment App-like ZocDoc
 How to Create a Mental Health App?
Are you looking for answers to 'how to develop a mental health app'? You can get the app with the help of doctor on-demand app developers, but more important is what are the KPIs (key performance indicators) that you need to consider while going for mental health app development. So, let's check out these top KPIs for reference: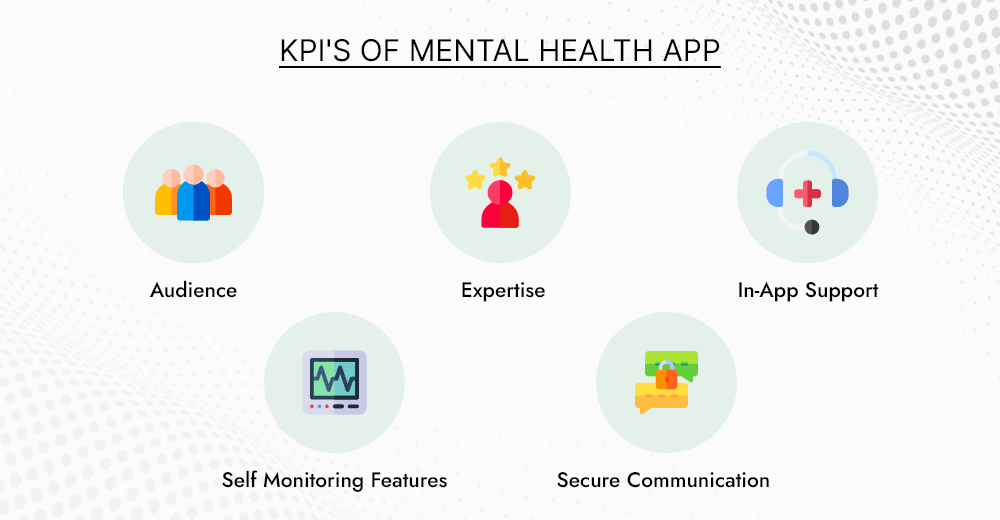 #1. The Audiences  
To enhance the usefulness of an app, you need to narrow down the search for who will be your target audience so you can develop your app in a fashion to cater to exact demands.
#2. Expertise
After pandemics, mental health apps are being used by millions of people. So, here you need to ensure its robustness and secure build. For having it, the only thing that can work: is hiring expert mobile app developers who have in-depth knowledge of the healthcare sector.
#3. In-App Support
Mental health issues are not like you take a pill, and things get resolved. But, sometimes, a person needs human assistance. So, here you need to design and develop an app that can help patients get human help immediately.
#4. Self Monitoring Features
Self-monitoring feature implementation is a must for mental health app development, and these can't be ignored. These self-monitoring features help the patients to monitor their help by themselves. They can track their progress via playing mental games or via providing the answers to quizzes.
#5. Secure Communication
The mental health apps are being used by persons who are facing troubles with mental issues. If their information is disclosed to others, then anyone can take advantage of their weak conditions. For refraining the patients from this scenario, the app must be equipped with secure communication protocols.
Also, Read- Develop an App like MyFitnessPal
How Much Does It Cost To Develop A Mental Health App?
Several factors affect the cost of mental health app development, such as features, functionalities, platform, app type, and app complexity. Although with basic features, it can cost you around $10,000- $25,000 for a single platform. This cost is related to the MVP version only. You can also find out the cost and features to develop a doctor on-demand app.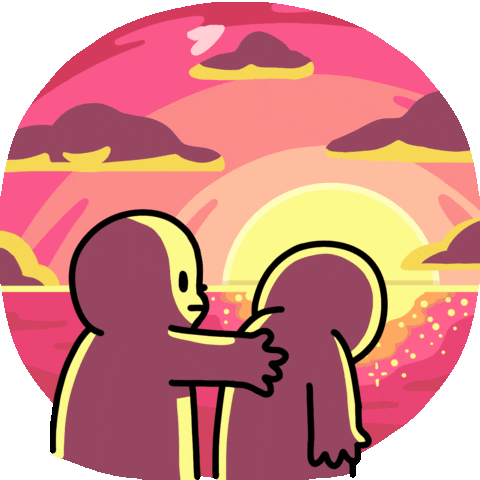 The Final Thoughts
The mental health apps are innovative and work tremendously to take care of mental and physical health. These apps are trending now, and people take them seriously to use them. In terms of revenue generation, these apps can work fine. Only you need to take care that the app must be as per the users' expectations. They must get the features and functionalities that can help them live healthier.