The latest trends in geolocation-based apps have already been established in the entire mobile app market. Geolocation feature in mobile applications has opened new avenues for location-based app startup ideas. Geolocation app development has become a profitable proposition for the app development industry.
People are getting excited about geolocation apps nowadays. The most crucial question that exists today is "Where are you?". In order to answer this particular question, people require a GPS-based smartphone that has a geolocation app installed in it.
Geolocation is a brilliant trend that is escalating through various social media channels. People from across the world are now using geolocation apps in order to update their present position on different social media platforms as well as for various other purposes.
Not just this, but the surprising success of mobile applications like Uber, Instagram, and even Pokemon Go is quite enough to convince businesses to integrate geolocation features into their mobile applications.
There are a plethora of uses of geolocation features in mobile applications, and here we discuss new trends for geolocation app development for different industries where these apps can raise the business and even give insights on what a business shouldn't miss in its mobile app which consists of location-based features.
Geolocation App Development For Different Industries
Most of the people, when hearing the word Geolocation, directly think about Google Maps. But, most of people don't know that it is simply the tip of the iceberg. There are numerous ways to integrate different location-based services in a pre-existing mobile application. Here are some of the trends of geolocation applications for various industries.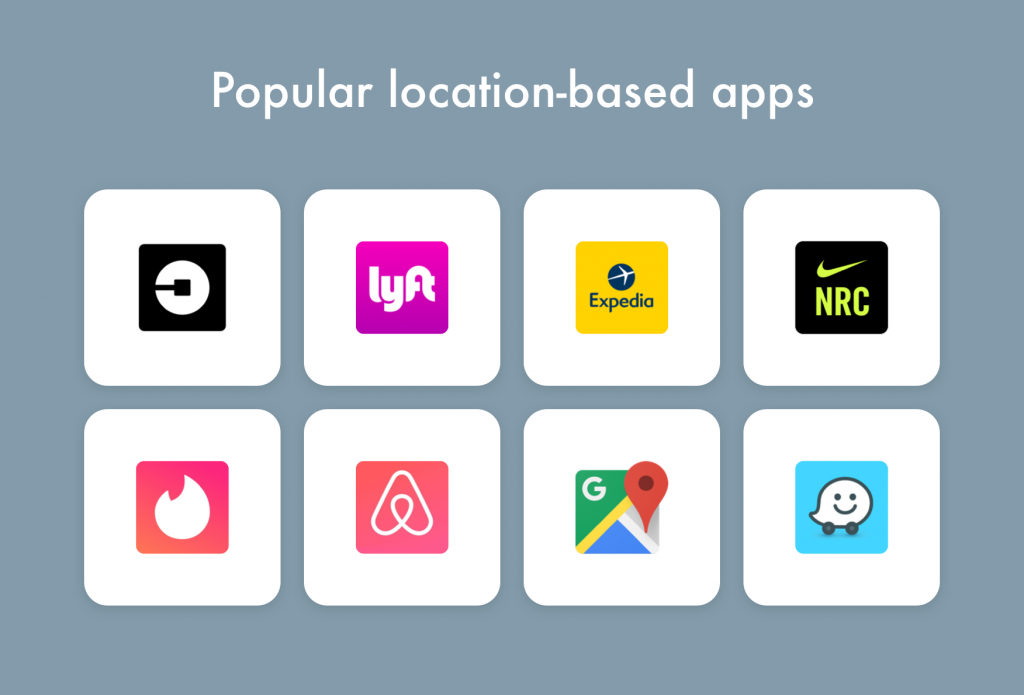 1. Mapping and Navigation Apps
When geolocation comes into discussion, most of the people think about Google Maps. Even though it is quite an obvious method to integrate the geolocation feature, but most of the people don't actually take this notion much seriously.
However, it is an established fact that such types of mobile apps are quite helpful for the users as well as profitable for iPhone app development services if they make improvements. In case of a navigation app, there is a wide range of amusing and useful features. Some of these apps are quite popular geolocation apps on the Apple App Store.
Besides this, mapping and navigation mobile apps can easily suggest various venues to the app users depending on the place they wish to go. It also offers a review of those particular places and always inform the users of the correct path to choose while they are on the go.
Point worth noting is that if you can create an alluring and catchy design and offer users with an exciting and new experience, the users will certainly get hooked with the app automatically.
How indoor navigation app to help retail store enhance profits
2. Social Networking Apps
The most quoted reasons for people to like social apps is that they can easily create, share as well as discuss location-based content. For instance, Instagram is one of them. Even though the geolocation-based services app features aren't the actual part of Instagram, it still has largely contributed to creating the best possible user experience.
Also, if you are creating a social networking app, it doesn't matter what actually is the core part, you should hire a social media app development company to integrate geolocation features in the app.
3. Weather Apps
Weather apps are utilized by everyone who actually doesn't want to go out on a sunny day and ending up caught in the rain. And even if people say that they don't trust weather apps, but they still install them on their smartphones and use them.
So, if a mobile app development company is developing a weather app, it should inculcate a geolocation feature to show the entire weather forecast by the current location of the user.
And by geolocation feature implementation, you can offer the most accurate weather forecast depending on the current location of the users rather than simply fetching weather forecast of the entire region or city and display it on their mobile screen.

4. Recommendation Apps
The best type of advertising for any business is the reviews submitted by satisfied customers. This is why the positive recommendations made by friends is something people pay special attention to, especially if their friends live nearby them.
Apps like Yelp actually stimulate people to share their honest impressions of the places they have visited, and then utilize this information for recommendations to their different friends. Another use is the recommendation of places to visit or even offline stores based on the current location of the user.
This is one of the major shopping drivers, and it is also being under development for the entertainment industry. Android app development services should build recommendation apps with geolocation features embedded in them in order to provide Android users with a useful Android app.
5. Match Making and Dating Apps
The geolocation functionality has also provided its assistance to the online matchmaking and dating industry. Most of the popular matchmaking and dating apps assist their users in finding and suitable matches and dates nearby their locations.
They also offer an option to set a distance range in the setting of the app for finding dates within that range. All of these are possible only because of geolocation features. Hence, in case you are planning to develop a matchmaking or dating app, you can hire a dating app development company.
6. Health and Fitness Apps
Fitness has become a popular trend among people all over the world. It has been found that a significant percentage of smartphone users have actually downloaded a health and fitness app.
A lot of people also pay subscription fees in order to use the advanced features of these apps. This process of healthcare app development isn't just a hobby or passion for mobile application developers, but it has now turned into a profitable business.
The geolocation feature collaborates perfectly with health and fitness apps in order to track physical activities like running, cycling, swimming, etc. It often utilizes GPS data in order to achieve that end. Due to this, the users have now already started realizing these numerous benefits and have started to appreciate it.
7. On-Demand Apps
At present, mobile applications aren't just meant for entertainment, but they even assist us in our daily lives. For instance, the ride-sharing app, Uber. If a person is booking a taxi from a certain location to any particular destination, he utilizes the geolocation features without even knowing it.
The geolocation obtains the location of the user and refers to it as the corresponding pickup location. A similar procedure is followed in the case of an actual destination, which is known as the drop-off location.
And the fare that is generated for the journey is actually based on the geolocation features. And not just Uber, but a lot of different on-demand apps which help us in finding grocery stores, restaurants and much more.
All of these on -demands apps have something common, which is a geolocation feature. On-demand apps generally need to obtain the location of the user to provide their services.
This means that in case you hire on demand app development services to develop an on-demand app, know that he should integrate the geolocation feature, which is a necessity. And it will assist you in providing your services with ease and also improve the overall user experience.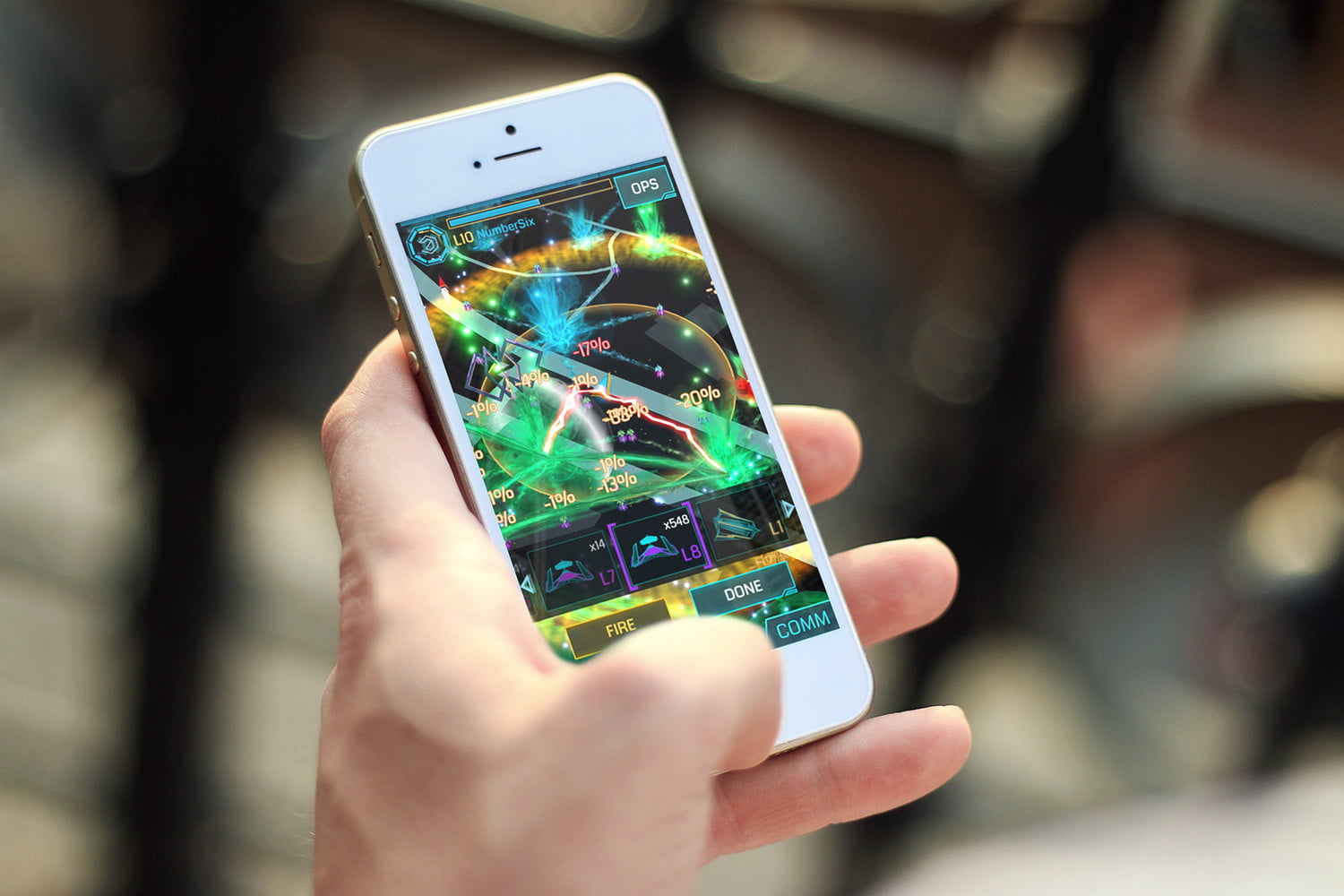 8. Gaming Apps
When it comes down to smartphone games, most people think that there isn't any use of GPS in those games. But this isn't actually true. For instance, take Pokemon Go. It was released last year, and in a matter of a week, it became insanely successful and popular. Its success is attributed to its location features.
Hence, when a game app development company develops a gaming app, they should make sure to brainstorm various ideas of how to actually integrate geolocation features in the gaming app.
9. Travel Apps
Few people like to visit random places, but most of the people prefer to plan their holidays. They have to decide where to stay, what to see, and which places to visit. The majority of the people decide everything before they embark on their journey.
So, in case you are planning for travel app development such as TripAdvisor or a comprehensive community platform such as Airbnb, then make sure that you inculcate geolocation feature which can help the users with recommendations for places near their current location and even provide them driving directions right within the app.
10. E-commerce Apps
The geolocation features are certainly quite useful in location tracking of your items which you have bought from an e-commerce app. This geolocation functionality helps you in knowing when your item is going to be shipped and delivered to you.
In case an e-commerce app charges an additional amount for shipping, they could only be able to calculate it with the assistance of the geolocation feature. Not just this, but the e-commerce and retail industry can easily track the actual location of their customers and provide them with better-improved services.
So, if you are planning for ecommerce app development, you should consider geolocation app development in order to inculcate the geolocation feature to avail the various benefits of this feature for both you as well as yours.
11. Augmented Reality Apps
Location-based Augmented Reality isn't just limited to be applied in gaming and entertainment applications but can easily be used in marketing apps along with tourism apps.
Also, It is vital to note that Augmented Reality is transforming the education industry. Even though this application of AR is not explored, the utilization of geolocation-based AR can easily be done in subjects like Geography as well as Astronomy. This will certainly make the study of these subjects much more interesting.
Similarly, the time is near when a mobile app will display all of the promotional offers, deals, and discounts when a customer points the camera of his smartphone towards a shop. With the launch of the AR development suite, Apple has enabled iPhone app development services to make geolocation-based AR apps.
12. Delivery Service Apps
Mobile devices are now actively utilized to deliver orders from the online store as well as services like food delivery. You can track the actual delivery status of your order as well as find out the time when the order was actually sent and when you will actually receive it.
In the case of courier services, it raises interesting opportunities too. Thus, if you want to develop a food delivery app, then you must take help from a food delivery app development company who have years of experience in this industry.
13. Event Planning Apps
After determining the total number of potential attendees based on their corresponding location, the event organizations can easily point-send invitations. The user who shows interest in the offline activities in their own city can easily find an event that interests them.
Many of the people are already familiar with the "Events" function available on Facebook. Due to the wider adoption of Android smartphones, an event management app development company can develop event planning apps with geolocation features to cater to these users.
14. Community Building Apps 
Geolocation is essentially the basis for the popularity of many social apps as it allows the people to easily create, share as well as discuss their local content. It is a great tool for the purpose of creating communities that allows the mobile app development company to create extra value for its members. Geolocation services assist in enabling the users to find interesting people who reside nearby and also arrange a meeting through the app.

Getting Started With Geolocation App Development for Different Industries
A geolocation-based app has to start with strong web backend along with interactive user interface or UI with the following features:
Map Integration.
Location Detection- by obtaining the current location of the user and providing nearby options.
Route Searching- customized directions for driving-related to location-based services.
GPS Coordinates.
Mobile app development services recommend developing a native app that has location-based services. Custom app development offers a better user experience. It is essential to utilize GPS or global positioning systems or RFID, which is radio frequency identification for the purpose of defining geographical boundaries. It allows the business owners to interact with their customers in a more effective way through the integration of geolocation features in the business apps.
Employing geo-behavioral data can easily make the app performance much better. More mobile app development companies are harnessing the huge power of location data.
The location data is quite valuable when analyzing the location patters of the different users over time, the app developers can provide real-world insights into the user's geo-behavior, which perfectly pairs with consumer behaviors of the users and trends with the location. Geo-behaviour benefits app developers in two ways.
First, it allows the developers to increase app engagement of the users and also extend their lifetime with the mobile app.
Second, it assists developers to serve their advertisers better through more customized solutions such as geo-targeting, footfall attribution measurement, and location-based campaign optimization.
It also makes the advertising quite relevant so that it doesn't impact negatively on the in-app experience. Mobile app developers can leverage location data to produce valuable user analytics. It also validates the expenditure of advertising partners.
It proves to advertisers that you are best suited to reach their target customers. By bringing the real-world insights into the customers' behaviors and trends center and front, app developers can easily create better, improved, personalized experiences for their users and also provide advertisement partners with accurate composition of their entire target audience.

Conclusion
Mobile apps have become much more intuitive and intelligent. Mobile application development services continue to develop mobile apps that suit the requirements of their users. Among the various crucial feature, geolocation is quite an important one.
Mobile apps with geolocation features provide added services to users. No matter according to which industry the mobile app is developed, the geolocation feature generally comes up as a necessary one.
Hence, geolocation app development has picked up in recent years with android app development services as well as iPhone app development services getting on the bandwagon.
Whether it is mapping and navigation apps, on-demand apps, weather apps, gaming apps, travel apps, dating apps, health and fitness apps, event management apps, e-commerce apps, and much more, geolocation remains to be a significant feature. This feature allows the apps to get the exact location of the user and providing the necessary information, services, etc.
Geolocation feature enables the users to track their order, book a taxi, find a suitable match nearby, attend a local event, keep track of fitness progress, enjoy augmented reality games, and much more.
A business can hire mobile app developers who can inculcate the geolocation feature, which allows the business to know the geo-behaviors of its users. Geolocation also assists in increasing user engagement with the app and increasing their life with it. It also helps the developers to provide meaningful insights to advertisers regarding the users' behaviors.
Considering the plethora of advantages provided by the geolocation feature, a mobile app development company shouldn't miss out on the opportunities provided by it. Geolocation-based apps can certainly improve the efficiency and effectiveness of different businesses in various industries. Geolocation application development can certainly pave the way for robust, intuitive, intelligent and user-friendly applications.