Technology is fast pacing towards making our life simpler, and there is no doubt that by the end of this century, many things will be observed by the upcoming generation that we can't imagine now. Currently, technology is playing a crucial role in our lives that includes healthcare, medicine, manufacturing, home improvement, and many other things.
One of the interesting things that we are experiencing is IoT-empowered smart devices. The Internet of things Solution is becoming a necessity due to rising demand in various sectors. In this blog know more about of benefits of IoT in smart home automation.
Specifically, if we go with the smart home automation trend, the global market is forecast to reach US $100 billion in 2021. In addition, the smart home devices shipment is expected to reach 537 million in 2021, and by 2025 it will be $1770.5 billion. That is huge in itself.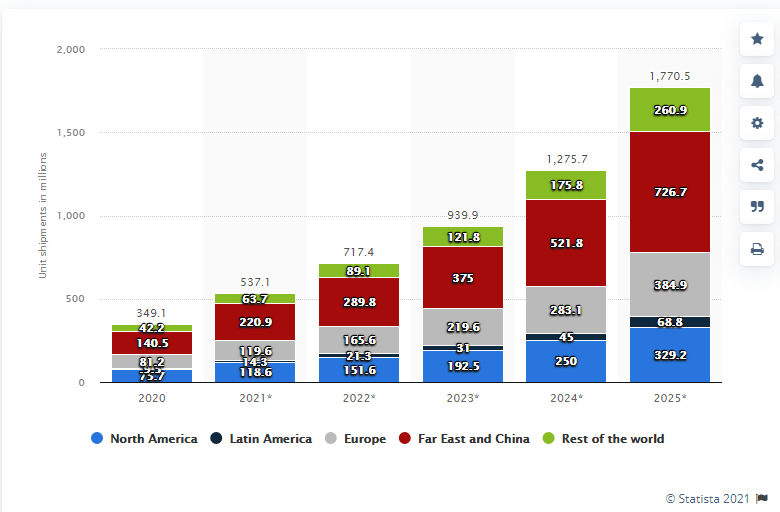 Each IoT development company is focusing on developing solutions for the smart home. For making the home, smart devices are required that works on the concept of the internet of things.
The smart home device market is distributed into four segments –
1. Smart Home Automation
Facilitates controlling and monitoring the devices remotely where all these are connected.
2. Smart Metering Devices
These devices monitor the power consumption of devices used in the home.
3. Smart Appliances
Usually, these are called white goods. These are internet-enabled devices that provide additional functionalities to the users.
4. Smart Entertainment Devices
It includes smart speakers, connected TVs, voice-controlled displays, and others.
Apart from other devices, there is a major advancement in smart speakers and video entertainment, smart TVs, security, and monitoring system. These can be considered as one of the most crucial elements of smart home automation.
For having great insight, let's read something interesting about it.

What is Smart Home Automation?
You will be surprised to know that number of smart homes worldwide in 2021 will be 258.54 million, and the picture will be different in 2025. The IoT in smart home automation can be understood in the simplest terms in the morning, your coffee maker will automatically start making coffee at the scheduled time, your bedroom ac will turn on before you reach the home in the evening, your music player will play the symphony that you like to listen to post-lunch before sleeping, the lights will be turned off at the sleeping time and many more.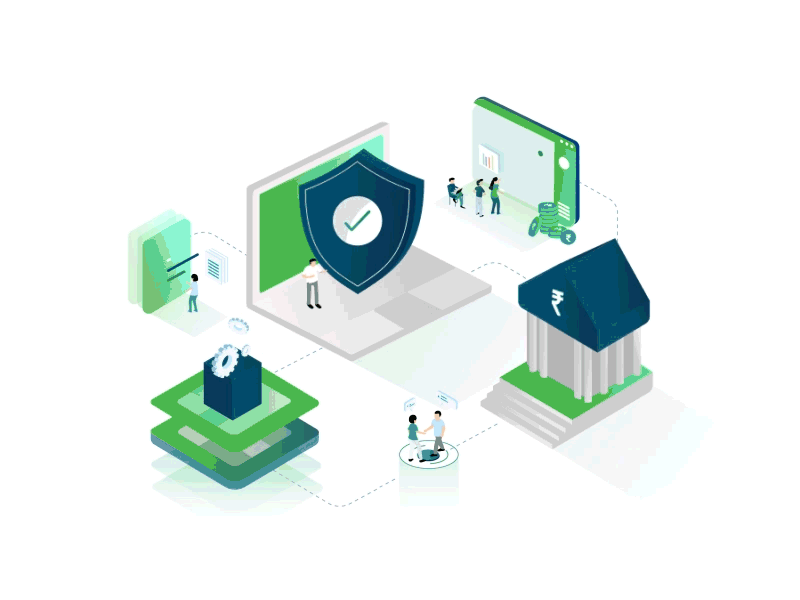 Conceptually, we can understand it as Smart home automation directly stands for automatic control of electronic devices at home or office. These devices will be internet-enabled, and a user can handle these remotely.
There is no need to put your finger on the remote; your voice command is only required. It is such a mind-blowing concept. Home service app development companies are leveraging this trend in a true sense to develop smart home-compatible applications.
The Benefit of IoT in Smart Home Automation
To understand IoT's work in smart home automation, first, you need to understand IoT. The full form of IoT is the Internet of Things, and it is a technology that connects devices with the internet where all devices remain connected with each other using the same network.
The best real-life example is a lighting control system for homes or devices like Alexa, Google Mini, Siri, etc. You can find these devices in many households now these days. The IoT-enabled smart home automation is much more than this.
When all the devices work together using the same network access capability, it is called IoT-enabled connected home. Under this mechanism, all devices can be controlled with a single click from the smartphone device. Smart home automation empowers users to leverage high-tech functionality and enjoy luxury at home.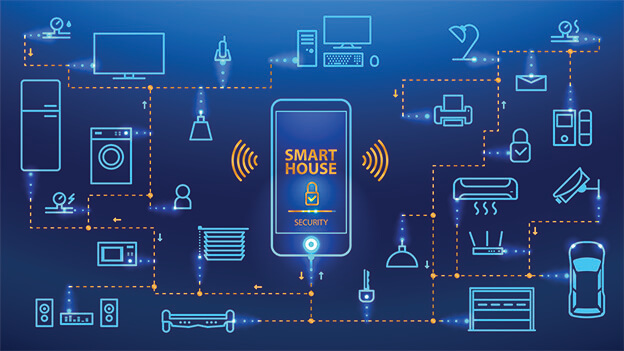 For automation, the virtual device is the central control executive device called – the "brain" connected to the home network. On the other hand, devices equipped with IoT sensors remain connected with them. The Brain contains the embedded system that establishes the connection between the executors like thermostats and control devices like Smartphones.
The whole game depends on receiving the sensors' signals and making devices work as per the command or schedule fixed by the users. Suppose you have scheduled lights to be turned off at 10:00 PM, then lights will work accordingly.
The Advantages of IoT in a Smart Home Automation
Smart home automation and IoT both are advantageous, especially for those who expect a simpler but luxurious life at home. It saves lots of time that we spend managing our daily life, and it makes life easier when you can control the home device's activity effectively. The following are some key advantages or benefits of IoT in smart home automation.
1. Energy And Cost Saving Mechanism
Using the IoT platform, you will have control over each smart device you are using at your home. You will receive statistics about power consumption, and it will facilitate you to optimize the device usage in a great way. From the managing point of view, you can program a smart home automation system as you need and want, and it will turn off the device when in no use.
In the case of malfunctioning, it will send you a notification so you can put it for maintenance on time. Although deploying the IoT technology at home requires cost, it later helps you cut unnecessary costs. With the household services app development, you can have the best experience of smart home automation to save energy and cost. It is also beneficial for saving the environment.
2. Home Safety
If you have a smart home system, you will have no fear of home safety. Suppose you forgot to close the main door and remembered it while reaching the office; then, via security cam, you can confirm it and close it with your smartphone only sitting at some remote location.
Another wonderful system you can implement with the help of smart home automation is smoke detectors. Smart smoke detectors can guide you even in a smoky room. In case of smoke, these detectors send alerts to the HVAC system, so the other devices stay on the alert, and smoke can be prevented from spreading in other rooms. When a fire breaks out, these detectors activate the sprinkler system to put the fire down and stop entering other sections.
3. High-Grade Security
A smart home automation system also helps you to make your home the most secure place. It comes with front door smart cameras with alarm mechanisms and motion sensors. These cameras can detect the intruder's activity via motion sensors.
Suppose you have turned off your light before going outside in the evening for any party or dinner, than from any place you can have good surveillance over the home. If any intruder barged into any of the rooms, it will turn on the light and send alerts to you, including sending an SOS signal to the home security.
A smart home allows you to install smart bells equipped with a camera and speaker system so you can see and talk to the visitor standing outside your main door.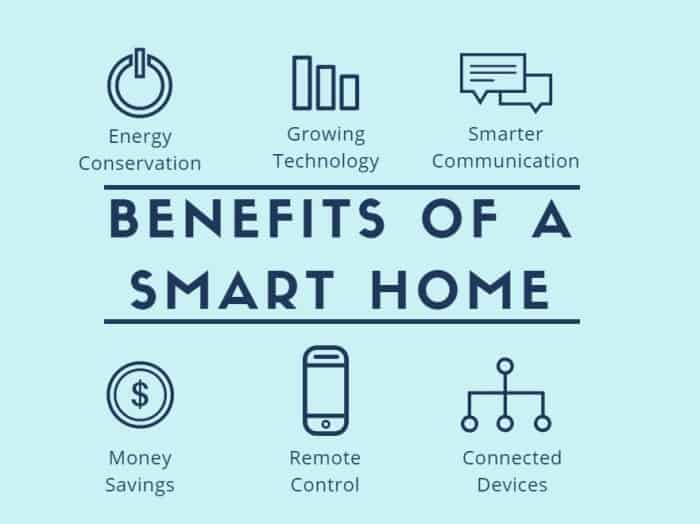 4. Home Customization
Another benefit of home automation is you can customize your home as per your needs. For example, lighting is one of the important aspects of the home. Using smart home automation, you can dim or brighten the lights as per your mood, and that can be happened with only your voice command instead of putting your figure on the button.
It allows home appliances to control like you can manage your smart coffee maker as per your schedule. It will automatically start brewing the coffee in the morning and evening when you return from the office.
Not only kitchen device, but you can also control the rtainment devices. Suppose you always listen to soothing music when sleeping, then the smart home system will automatically on it, andbe  after the desired time, the music player will off.be  There are many more examples related to it.

5. Care of The Loved Ones
You can easily take care of your loved ones sitting far from the home location as you will have full access to the security cam. If you have appointed a babysitter at home, you can watch over their activity or watch the activities of home care ppersonnel security guards, and other home staff.
6. Add Value To Your Property
One of the benefits of IoT in smart home automation is that it will add value to your property. It is one thing that can differentiate your home from the other properties in and around your area, and you can consider it as aeat investment in your property.
Now people are searching for smart homes to buy. On the other side, property owners are also taking the help of IoT App Development company or companies to make smart homes available for rent or sale. So, if you are in the queue to sell your property, you will have a cutting-edge advantage.
7. Smart Settings For Kids 
You can limit the screen time, so your kids only watch limited content on the screen. Even you can limit your Smart TV device channels to refrain the kids from the prohibited content.
The Challenges in Smart Home Automation
Although the IoT and Smart home automation or home automation system is worthy, as the coin has a different side, it also has some challenges that we need to know before reaching any point.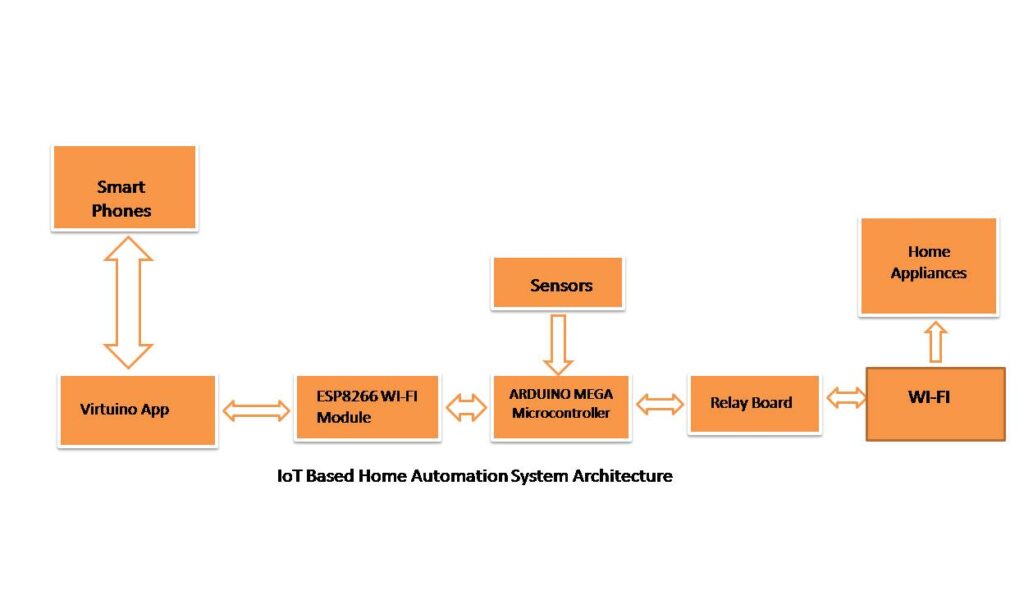 So, let's kickstart list!
1. The Reality
Still most people do not have a real idea about the smart home system. Having a device like Alexa or Siri, or Google home does not make your home smart. The concept is multiple devices connected withon network and controlled via a central device that may be your smartphone or a remote.
In addition, smart appliances come with self-learning capabilities, so they adjust their own according to the homehomeowner'sedule. To revolutionize the concept, it is more important to know the customers if you consider it for doing business in this field.
2. Connectivity
Internet connectivity is attaining its height but is still insufficient at sine places. So, implin ementing smart home automation, highand -speed connectivity is required. It is much needed to leverage the IoT to make the home smart because connectivity is the soul where sensors, executors, and controllers are nothing in the absence of a network.
3. Availability of Appliances
Smart home installation requires appliances, and the point is still there is less availability of these, especially in developing nations. Although the market will be filled with these, the whole market shook, and supplies went down due to the pandemic conditions.
4. Apps For Smart Home Systems
The Homeomation app development is progressing rapidly, but there is a shortage of experienced developers. So, if you need an app, then the biggest hurdle is to hire mobile app developers who have in-depth knowledge of IoT and its benefits in smart home automation.
5. Privacy & Data Breach
It is sure that with the advancement in IoT privacy and data breach attacks will also increase. It is a challenge for the experts to handle it.

Wrapping It Up!
Throughout this article, we have gone through the benefits of IoT in Smart Home Automation and challethe nges too. From the business point of view, it is such a golden opportunity to make others living spaces smart, so they can enjoy the luxury, and you can enjoy the growth.
What you can do is either you can start selling smart home appliances or provide home automation services to others. Both are advantageous as the expected market volume of the art home market is $195 million by the year 2025.
Apart from the appliances, you also need the IoT apps so the system can work fine. It would be best to hire dedicated developers who can provide customized solutions for you ansed on your client's requirements.
In the USA, more than 47% of millennials are using smart home products so, if you are thinking about launching your business related to it, then it is the right time to do it.