Whenever you think about any Q & A app, the name that tops the list is Quora. Q & A web platforms aren't new in the world of the internet but rather attract a large number of users. The basic objective of an app like Quora is knowledge sharing. Also, it is a fact that the requirement for such platforms will not end soon.
On the other hand, it is not that easy to remain at the top among others, for which many applications like Stuck Overflow and Answers.com find it very difficult to gain users' attention. Yahoo answers have started losing their prominence. But why Quora is prospering at all times when its competitors are finding it difficult to sustain. Let's take a look at it.
What is Quora & How It Works?
Well! Quora is simply a web platform that allows web users to ask questions so others can answer them. Here the user can ask any question and get various answers from different perspectives. Because of its quality, more businesses are planning to create a mobile application like Quora.
The quality of the user-generated content offered by Quora makes it popular in today's time. In the initial phase, Quora concentrated on the niche market, mostly on topics related to marketing and entrepreneurship. Slowly, it expanded and started involving areas like software development, fashion, and more.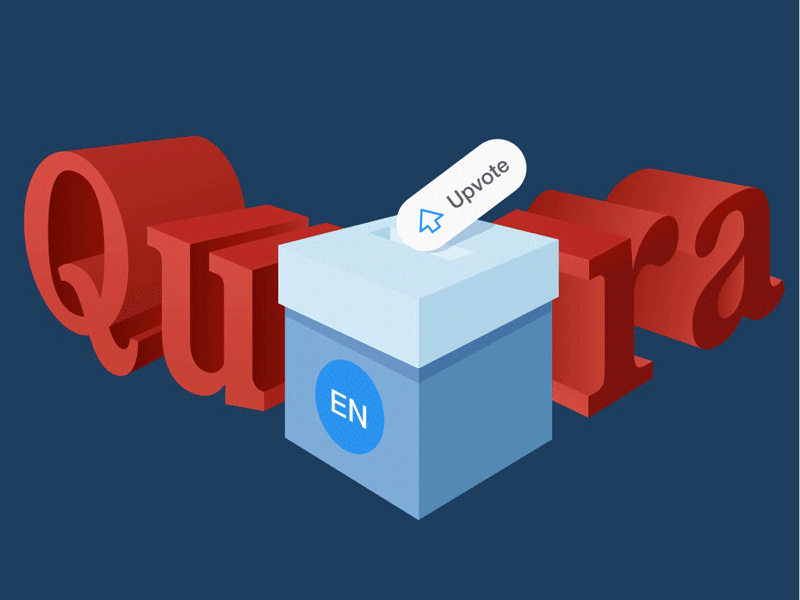 The founders and developers can access apps like Quora to answer users' queries and develop a strong presence. They can also ask questions and get answers. All this has made Quora the foremost choice, that too, at a low mobile app development cost. A custom software development company could greatly help develop such a successful Q&A application.
If you are thinking of developing a Q&A app like Quora, the first thing you should do is create a community and start by filling in content by yourself before allowing users to join.
Another vital thing is to stick to a minimal range of content and emphasize things you are an expert on. It will support high-quality content and increase the chance of website visitors. A good mobile app development company can assist you in developing your app.

Major Factors Affecting The Cost of Develop An App Like Quora
Before developing a question & answer application, the foremost question that strikes every business owner's mind is – 'What is the cost to develop a mobile app like Quora?' You might also have the same concern. So, here, we have talked about the major factors that impact the mobile app development cost.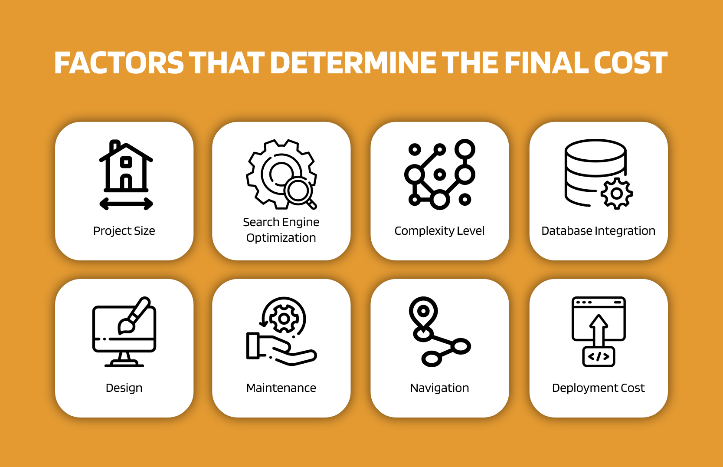 1. Application Complexity
Businesses often make their apps complex to stand out from the crowd or beat competitors like Quora. It not only adds to app development costs but also increases the maintenance cost of mobile apps.
So, the professionals always advise keeping the application simple and sorted. It reduces application complexity and ultimately helps businesses develop a mobile application within their budget.
2. Project Size
Size is another major factor affecting mobile app development costs. The reason is that the bigger the project size, the more mobile app developers are required. Small mobile applications require fewer resources, time, and costs.
So, if you insert too many features while creating a mobile application like Quora, the higher the cost and development time will be.
3. UX/UI Design
Besides development, the design of a mobile application also impacts the cost greatly. But, only a few business owners are well-versed with this fact, making the mobile app design more complex. It further increases the cost of mobile app development services to create an app like Quora.
None of the users prefers to use a complex Q & A platform. So, you should keep the app's UX/UI simple and user-friendly. It will not only reduce the cost but will also keep your application's users happy and satisfied.
4. Development Platform
Unlike any other mobile application, the development platform, i.e., Android or iOS greatly impacts the development cost. For instance, when you develop an Android business application, the cost will be a little higher than that of an iOS app like Quora.
As numerous competitors are available in the market, you need to think something out of the box for Android and iOS app development. So, do some research, plan further, and develop an app like Quora under your budget.
5. App Maintenance
The job of creating an app like Quora doesn't end after its development. Wondering how? As per the on-demand app development company professionals, mobile app maintenance also matters to keep the application running for years.
When you do it on time, you will have to spend less on the maintenance cost of the mobile app. The more you delay, the higher the cost, so be careful.
6. Database Integration
Proper database integration is a must to ensure the smooth performance of an app like Quora. That's why only professional and dedicated mobile app developers can do it efficiently. Integrating the database will ensure you edit, remove, and update your Quora account. So, this one is another crucial factor affecting mobile app development costs.

7. Deployment
Finally, deployment is the last yet major thing impacting the cost of an app like Quora. For that, you need to decide the hosting platform required for your app. An average mobile app hosting cost is around $1,000 to $4000, depending on the type.
So, these major factors will decide the cost of an app like Quora. Now that you are well-versed with each factor mentioned above consider them when you create a mobile application or hire a mobile developer for the same. You should also know the crucial points to developing a successful mobile application like Quora.
Crucial Points to Consider While Developing An App Like Quora
An application is a booster for businesses and doubles the profit and sales in no time. But, many business owners fail to create a successful app like Quora and have to spend a huge mobile app development cost. The reason is that they don't know the major points to consider during mobile app development. If you fall into the same category, the following points will help you. Continue reading.
1. Don't Send Too Many Notifications to Users
If you think that you will send a lot of emails and it will enhance user engagement, then this is not true. It will annoy your customers. Therefore, it is better to put a little effort and send fewer emails and notifications but with higher value. Also, add links to relevant questions and inform your users about the latest answers.
2. Offer Useful Information
As per iOS app development company professionals, when you offer useful information to your users, it not only saves time but also makes them loyal to you. Anytime they will search for some information, they will turn to your web platform. Moreover, the organization is also very important.
3. Focus On User Engagement
The time the user spent on your website is the best indicator of how intrigued your customers are with your platform. Although Quora doesn't sell things or services, it is one of the best platforms to keep people engaged and remain online for longer.
The more the number of views, the more revenue a website gets from the advertising front. Speaking of Quora, it keeps its audience engaged by allowing users to see several topics, categories, and people.
4. Include Crucial Features
If you are ready to develop a Q&A platform, you must deeply look at your competitors. They possess a simple yet innovative design. In Quora, when users open their page, they will find all the latest questions from various categories and can read answers if they develop an interpretation.
It also possesses users, front-end who use the application, and the admin manages the whole application well. Some of the other advanced features are the integration of social media API, App, website, and PWA, and the interaction of cloud storage and CMS.
5. Include Content Moderation
Quora's major aim is to provide quality content to the users. It can only be possible with a strong content moderation policy. As the users cannot moderate the content itself, viewers are included. They can simply suggest the mistakes to the authors and further accept or reject those suggestions. This point is applicable whether you are availing of cross-platform app development services or any other.
These are five major points that every business owner should consider to reduce the cost to develop an app like Quora. Also, adhering to these points will help to make your app successful for years to come.

Important KPIs for A Successful App Like Quora
If you want to develop a Quora-like web app then it is better to hire dedicated developer. But you should know what the KPI that one should consider is.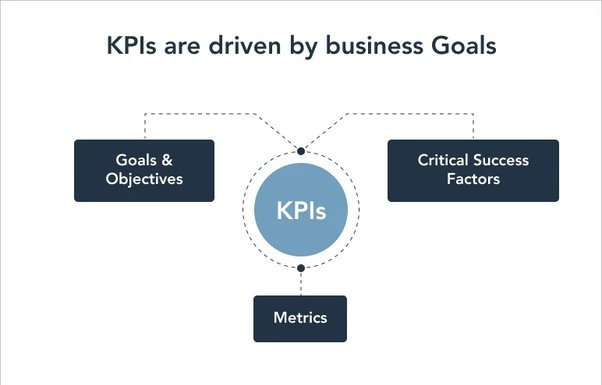 1. User Engagement
To create a Quora-like app you must take into consideration user engagement. You can keep them engaged by funnily upvoting for a similar answer, special thanks, editing suggestions, etc. This will keep your audience engaged for a long period.
2. Retention Rate
You can enhance the rate of retention by facilitating your app to synchronize the app with social media accounts. Try to send a notification to your customer every time a new person joins their list.
3. App Loading Speed
The application's loading speed refers to the amount of time it takes for user interaction. None of the users like to wait for the application to load for more than a minute. So, when you create a mobile app like Quora, make sure it must have a high loading speed. It results in a lower bounce rate or uninstallation. This could only be possible when you include the right tech stack while availing of mobile app development services.
What Is the Actual Cost to Develop An App Like Quora?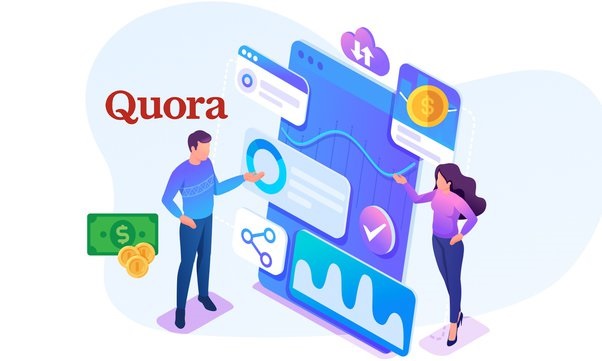 An average cost of mobile app development for Quora-like platforms lies around $30,000 to $60,000 and more, depending on the app. There are a plethora of factors that decide both mobile app development costs and the maintenance cost of mobile apps.
| | | |
| --- | --- | --- |
| App Development | Estimated Cost | Approx. Time |
| Mobile App | $30,000-$300,000 | 1200h |
| Android App | $50,000-$300,000 | 1200h |
| iOS App | $55,000-$300,000 | 1200h |
| Web App | $60,000-$300,000 | 1200h |
Some of the application's elements or stages that impact the cost greatly are –
Design
Complexity
Tech Stack
Development Platform
UX/UI Design
Location of Developers
Integrations
Also, to help you get a more in-depth idea of the app development cost, we have partitioned it as per the application's type.
| | | |
| --- | --- | --- |
| App Type | Development Time | Cost |
| Simple App | 3-6 Months | $70,000 – $100,000 |
| Medium App | 6-10 Months | $120,000 – $170,000 |
| Complex App | 10+ Months | $200,000 – $250,000+ |
Summing Up!
Developing an app like Quora isn't everyone's cup of tea, but by reading this blog, it will be easier to develop a successful app within budget. To make an app like Quora, you need to hire a good mobile app development company with a dedicated team of developers. The company should have a capable team structure with project managers, UX/UI experts, and Android developers. So, besides spending time on planning mobile app development, focus on finding good organization as well.
A better investment made while creating a mobile application will help you earn success and profit for years.