One of the most popular and successful E-commerce platforms in the world, Magento was acquired by Adobe in May 2018. This collaboration enhances Magento chances of getting equipped with upgraded with new features creating a massive impact in the year 2019 and beyond.
Magento is an open-source platform written in PHP. The Magento software was officially developed by a US private company. Later eBay acquired Magento and then later sold the company to Permira, who later sold it to Adobe in the year 2018. Magento takes into account three levels of business small business, mid-market, and enterprise.
The evolution of technology and the digital age in the past decade is eye-popping. The ever-changing landscape of e-commerce in the expectations and experiences is exciting as it is growing bigger and brighter every year.
Magneto, one of the most popular e-commerce platforms in the world is generating a massive impact in the domain of e-commerce with its new collaboration with Adobe in the global community.
This new coactions of magneto and Adobe open up new avenues for innovations and improvisations in each and every aspect of e-commerce through which the customer experience will power up more than ever before. It would be overwhelming to witness the outstanding features and the revenue uplift which is defining the future of Magneto.
Here this in the article, we will provide you the information regarding the future of Magento after its collaboration with Adobe. Let's know more about Magento and the impacts after its collaboration with Adobe: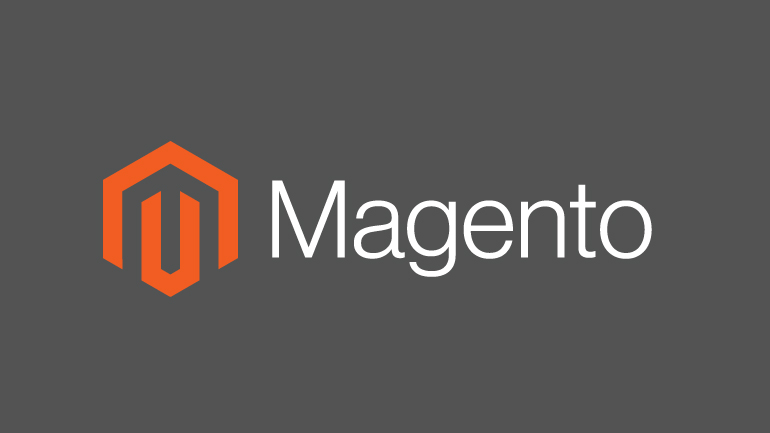 Evolution of Magento
Magento Development Company provides modern-day breakthrough digital solutions. In the era of digital marketing and commerce, Magento provides a potential platform to establish your business online. Magento released its 2.0 version on November 17, 2015.  It was released with upgraded new features but on top of all of them, Model-view-view model pattern to its front end with the use of Javascript Knockout.js.
Magento released its first public beta version on August 31,2007.i.e; seven months after it officially started development in 2007. On June 19, 2018, Magento was acquired by Adobe for $1.68 billion. A report showed that until May 2019 Magento was used on at least 159,158 websites globally. It is a team of 120+ experts across the globe. The objective of the company is to innovate and preserve the uniqueness of the customer's enterprise.
Magento Certifications
Certified Solution Specialist
Consultants and Analysts
Project Managers
Front End Developer
Read the Blog: Why Magento is the Best Choice for Online Store development?
Why are Magento developers best for your e-commerce development companies?
Why should an enterprise hire Magento developer? Well, Magento provides a potential platform for establishing an enterprise as well as provides services for the smooth running of the enterprise. It has its expertise and in-depth knowledge of what an enterprise needs.
Magento provides you with the following services
Magento Website development
Magento Theme development
Custom Magento web development
Magento shopping cart development
Custom Magento extension development
Magento Development Company also provides different hiring models for different enterprise needs. With more than 8 years of experience, 1500+ completed projects and well established in more than 30 countries, Magento Development Company has been awarded the RELIABLE COMPANY AWARD by Extract.co in the year 2019 and were listed in Top app development companies of 2018.
The five key reasons to hire Magento developers are
Zero-Billing guarantee.
On-time delivery.
Guaranteed SLAs
More than seven years of experience
Implemented more than 5000 projects and has flexible engagements
MAGENTO DEVELOPMENT SERVICES
As a development company Magento provides various development services as mentioned below:
Magento web development: A highly mobilized and flexible platform for an ecommerce development company.
Custom Magento Development: Helps you customize your online business as per the business needs.
Magento Enterprise development: Magento helps you to take control of your content and optimize the performance of mobile apps.
Magento Migration: Full support and assistance in migrating your online store to a secure platform, without compromising data.
Magento Support and Maintenance: A 24*7 help portal, your queries will be answered by experts who will provide the best solution.
Read The Blog: Tips to choose Magento Developer for your E-commerce website
Future of Magento web development services
Gary Spector, VP, Adobe, kicked off the keynote session at Adobe's Imagine 2019 event in Las Vegas. With its world-class features, Magento has created an impact on the world of e-commerce. After Adobe's acquisition, Magento can be more effective in supporting complex business scenarios.
1. Upgraded web apps
Commerce Integration Framework enables the entire Adobe experience to integrate with Magento. Adobe after acquiring Magento has started making Progressive Web Apps(PWA) available for the Magento customers.
2. AI
Artificial Intelligence has changed a lot, it now also allows you to change the interaction system of websites according to the customer's behavior.
3. Advanced Product Information Management
Product Information can now be aggregated in a much better way. The product data of Magento, ERP, and CMS can be unified. It leads to faster market growth and an increase in overall revenue and sales.

Is Magento turning into a paid Product?
After Adobe acquired Magento a lot of talks have been going on around the market and people worrying about the change in Magento's payment structure. Until now Magento is an open-source platform that can be used for free, but by the end of 2019, it is expected to become a paid product.
Market Share
Magento web development services have lost their position as the 2nd largest e-commerce platform. Magento market share saw steady growth from 9% to 13% in the year 2018. The most significant reason behind this growth is its acquisition by Adobe. The E-commerce market has high hopes that this acquisition will provide highly advanced technological equipment to Magento, making it as the most dominating application in the e-commerce market.
Conclusion
Magento has faced many ups and downs throughout its e-commerce services. It has been brought down by its competitive service provider, despite all this Adobe's acquisition has provided it with a massive boost constant updates are making it more secure. So, in 2019 there is a high chance of Magento regaining its position in the E-commerce development company's market.