Online food & drink delivery got a good rise during the Pandemic, and the reason is instant delivery at home. Most of the businesses went online from a brick-and-mortar store.
The mobile app industry maximized and leveraged it in real time. One of its segments is an on-demand liquor delivery app that facilitates businesses to deliver liquor to customers' doorstep.
You will be surprised to know that alcohol delivery app development is rapidly progressing, and an app like Drizly is gaining popularity.
You can also consider the liquor delivery app as one of the segments of on-demand food delivery app development where an app remains available for alcohol lovers and for businesses to cater to the demand.
Some apps have a strong presence in the market, whereas an app like Drizly has a strong fanbase in the USA & Canada. More than 100M+ customers are using this app.
Interestingly, apps like Drizly are counted as one of the trending and largest online alcohol delivery marketplaces that deliver liquor on demand.
Considering its popularity, if you want to launch your own business, then referring to the Drizly app is one of the best ideas available. An experienced on demand app development company can help you to develop the liquor delivery app in the right way.
Before diving deeper into the blog, let's read some liquor delivery app development market stats and facts related to Drizly. It will give you a fine insight. The upcoming section of this blog is all about it.
Liquor Delivery App Development Market Share
Around 50% of USA users recognize the Drizly app for ordering their favorite booze.
22% of online beverage shoppers use the Drizly app.
From the gender ratio point of view, 58.05% of male and 41.95% of female users use this app.
Its larger fanbase is of the 25-34 years age group.
With a 28% increase in online sales, Alchohol's revenue is $14.95 billion in the USA, projected to reach $19 billion by 2027.
The worldwide alcoholic beverages market is projected to reach $1,684 billion by 2025, with a CAGR of 0%.
Alcohol eCommerce is projected to grow more than 66% (2020-25).
What is App Like Drizly?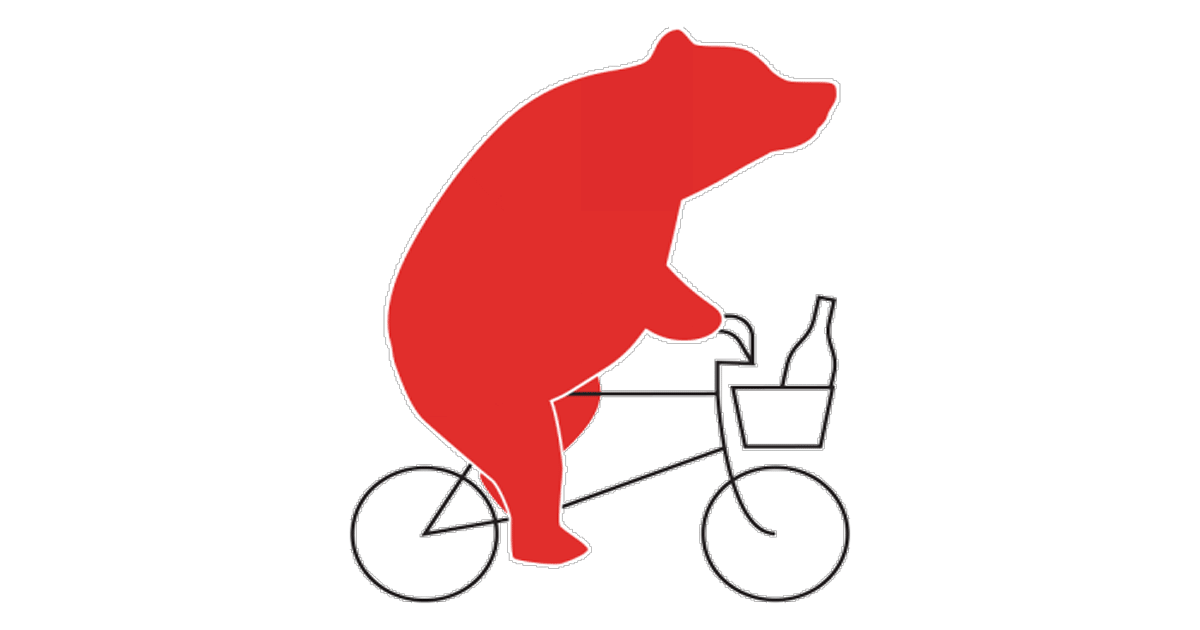 By this section, you will have an idea of what an app like Drizly stands for. But if not, it is the largest online marketplace where users can order desired liquor to enjoy and party with friends.
There is an interesting story behind the Drizly app. The idea behind the app was formulated with one text from one friend to another, and that was- why can't you deliver Alchohol? It was founded by Nick Rellas, Justin Robinson, and Spencer Frazier.
A.  History of the Drizly App
The alcohol delivery services were launched in 2013 and later expanded to New York, Los Angeles, and Chicago.
It raised a $13 million fund in 2015, and the partners were Polaris Partners, Suffolk Equity Partners, Fairhaven Capital Partners, First Beverage Group, and Cava Capital.
In 2016 there was another expansion of Alcohol delivery services in Edmonton and Calgary, Alberta, Canada, through a partnership with Liquor Stores N.A.
Drizly partnered with Anheuser-Busch's Office Bud-e fridges. Its technology facilitates the customers to order the beer when stock runs low.
In September and October 2021, another chapter was added to the history of the Drizly app. In September, they started the services to deliver alcohol at weddings. In October, Uber acquired the company for $1.1 billion(cash & stock).
B.  The Offerings By Drizly
The customers can choose beer, wine, and spirits for ordering from the widest network of local retailers. The doorstep delivery happens within 60 minutes.
The liquor store can partner with Drizly, and the advantage is having access to a large customer base. There is no signup fee.  
The producers can partner with Drizly to have great business value and leverage the advantages of the eCommerce business.
In summary, in the question of what are the best apps for ordering alcohol then, an app like Drizly is the right answer to it.
If you want to know more about alcohol delivery apps, then you can get more information from here.
Who are Drizly competitors?
While developing an app like Drizly, it would be much better to know about its top competitors of it. So, let's start accessing the list of the top 5 Drizly competitors with brief details.
It is one of the top alternatives to the app like Drizly.GoPuff offers not only instant delivery of alcohol but also delivers groceries, medications, and more stuff.
Although Drizly is a demand liquor delivery app, its competitors are some websites also, such as wine.com. It offers more than 10000 wines from stock with free delivery.
It is another fantastic platform for online alcohol delivery that can help you to maintain your personal bar. It offers all types of options for your liquor requirement.
The TapRm works on a wide level. It offers beers and hard seltzer to restaurants, bars, and supermarkets, including individual delivery. It does business on B2B and B2C basis.
It is one of the most fantastic alcohol delivery platforms where users can order alcohol and get delivery in 30 minutes. From a variety of retailers, you can choose.
How does a Liquor Delivery App Like Drizly Work?
The working of the alcohol delivery app is very simple, and anyone can use it easily. It works in two ways.
For Customers
Download and install the app
Make an account via registration on the app
Search your nearby liquor store
Choose and order preferred liquor store
Pay for the order via the preferred copayment method
Order ready for delivery, and the delivery boy delivers a package to the customer
The customer can write feedback on the delivery services
For Store Owners
Store owners can set their profile
Based on the orders, liquor store owners receive notifications
Accept or reject orders based on available stock
Ready the package and handover to the delivery boy
Receives payment from the client
The store owners or retailers can check the feedback
The Features of App Like Drizly
If you are looking for a business idea, then an app for ordering alcohol is a good idea. But here, you need to focus on the features as well. So, let's start with the list of features that you can develop with the help of a team of dedicated developers for hire.
On-demand liquor delivery Apps like Drizly usually have four sections or panels, which are: customer panel, store owner panel, delivery boy app, and admin panel. So the features also work on the basis of these sections.
#1. Customer App Features
The customer panel features help the users access the app and order their favorite wine or whisky in the best possible way.
Login & Signup: Users can easily register on the app via e-mail, phone number, or social login. Once registered, they can make their username & password, and profile.
Browse Stores: the users can search on the app for liquor stores near their location. There they can look for liquor stock available and other deals. A user can also search for the liquor based on the brand.
Wishlist: suppose a user is interested in a particular brand's whisky or wine, or beer but wants to purchase it later; then they can save it in their wish list.
Favorite List: the users can make a list of favorite liquor within the app, so whenever they want to order it again, they can do it easily.
Add to Cart: Once the product is selected, the users can add it to the cart within seconds.
Instant Payment: the user should be able to make the Payment via different payment modes available like debit card, credit card, net banking, and more.
Real-time Order Tracking: real-time order tracking facilitates the users to track their orders. They must get the notifications, also.
Review & Ratings: honest feedback is the best for making strategic decisions so a user can post their reviews and ratings about the services.
Customer Support: whenever they need, users can ask for customer support.
#2.  Store Owner App Features
All features listed here help the store owners manage all the related tasks, including store profile to order handling or others.
Registration and Login: the store owners can easily register, including filling in their brand and business details. The account verification will take place with the help of OTP.
Product Listing: the product listing is as simple as others do on the eCommerce marketplace like Amazon. The store owners can showcase all details with the listing.
Deals & Offers: most people used to purchase alcohol during the festival time, so to have more sales, you can generate deals, offers, and coupon codes.
View Feedback: the store owners will get notified about the feedback given to the users after purchasing the liquor from your on-demand liquor delivery app – Drizly.
Price Modification: based on the product quality or stock or new arrival, the store owners can change the price of products like wine, whisky, or beer.
Earning Tracker: store owner can track their earnings within their panel. It showcases earning day, week, or month-wise.
#3. Delivery Boy Panel
The delivery boy panel is dedicated to the delivery staff. It contains all useful features.
Order Request: based on availability, delivery persons can accept or reject the orders.
Status toggle: the delivery boy can toggle their status based on the working hours' availability.
Order History: it showcases the order history so the boys can see their whole delivery status.
In-app Navigation: it facilitates the delivery staff to reach an accurate location for liquor delivery.
In-app chat: the delivery person can chat with the customers instantly to solve any doubts.
Earnings: it showcases the overall earnings of the delivery person(day, week, and month).
#4. Admin Panel
For every on-demand app admin panel is much crucial, so the following is the list of features that an admin can use.
Dashboard: it is a complete command center and contains all options that an admin requires to handle all operations.
Category Management: based on the need, an admin can add or remove the categories.
Product Management: product management features facilitate an app admin to manage the products, such as addition or deletion from the inventory.
Price Management: the app admin will have complete control over price, where they can increase or decrease it with ease.
User Management: user management includes the addition or deletion of user profiles, store profiles, or retailer profiles.
Data Analytics: data analytics is most important as it helps in making strategic decisions for the business.
Loyalty Program: app admin can create loyalty programs to engage the customers in a well-defined way.
Before Developing an App like Drizly, What should I Keep in Mind?
Developing an on-demand app for liquor delivery like Drizly is one of the finest ideas for business. But there are certain challenges associated with it, such as law compliance. Different states have different rules for liquor delivery. Most people also search over the internet like
– Is alcohol delivery legal in the USA?
The answer is yes, it is legal in the USA, but the rules depend from state to state. In controlled states, private retailers can deliver the liquor. So, suppose you want to start your own business with a liquor delivery app like Drizly. In that case, it will start with obtaining the license, and it will end with the final app, followed by branding and app promotion.
Here are some points that you need to keep in mind while developing a liquor delivery app like Drizly.
#1. License: To obtain the license, you must research your state's current liquor law and confirm it with authority, submit all legal documents, and apply then obtain a legal license.
#2. App Development: The idea formulation is most important for starting an online liquor delivery business with an app. Here it would be best if you worked on the idea to help you stand out from the crowd. It includes:
Wireframing
App Designing
Graphic Designing
Backend Coding
Testing
For a business owner, it is too tough to make an app, so it would be best to take the help of an experienced and trusted mobile app development services provider.
#3. Brand Promotion: Developing an app is insufficient; you need to promote it to reach a larger audience. So, build a perfect marketing strategy and apply it.     
#4. Customer Support: the success of the business depends on how you handle the queries of customers, so plan for an effective customer support mechanism.
How much does it Cost to Develop an App Like Drizly?
Developing an app like Drizly can be a costly venture, especially if you want to build a feature-rich and user-friendly experience.
The cost of developing a mobile app depends on the complexity of the features and the number of platforms you want to target. When calculating the cost, it is important to consider factors like development time, testing, deployment, and maintenance.
Additionally, hiring experienced developers with expertise in mobile app development can also add up to your budget.
The cost to develop an app like Drizly also depends on the version of the app such as –
Basic Version: $8000-$15,000
MVP: $20,000-$30,000
Advanced version: $30,000-$50,000
The other biggest factor behind the cost is the hiring cost of developers. Suppose you want to develop an Android app then the cost to hire an Android app developer will be around $15-$25/hr based on their experience.
Although to have an on-demand liquor delivery app like Drizly, you need to spend a big portion of the money. But still, there are ways by which you can save the cost.
The Final Thoughts
There is a separate fanbase of online liquor-ordering users, and they find it very easy to use an app for liquor delivery. When it comes to what apps deliver alcohol, Drizly is the best example. It will be a great reference for starting the online liquor delivery business.
This blog is created to share information regarding the cost & features of on-demand liquor delivery apps like Drizly. It is necessary to develop the app correctly to create the best experience with the app. The best idea is to hire app developers India who have in-depth experience in it.