The design comes up with two crucial aspects, i.e., User Interface (UI) and User Experience (UX). UI design software is essential for every designer as it helps them navigate through the entire project, from brainstorming sketches to drawing and creating wireframes or prototypes. UI UX design software is constantly evolving, and now every stage of designing has various supporting tools. But, as ample options are available, designers must consider some major parameters to choose the best UI UX design software.
But, before we discuss the major factors to consider while choosing a design software, let's look at the top 10 UI/UX software for designers in 2022.
Why Are UI/UX Tools Essential for Designers?
User Experience or UX design software outlines the user experience to produce the ideal digital product. On the other hand, User Interface or UI design software develops the interface with aspects to make it digestible. You can also go through the top 20 software for interior design.
| | |
| --- | --- |
| User  Interface (UI) Design Tool | User Experience (UX) Design Tool |
| Customer analysis | Competitor analysis |
| Design research | Product structure & strategy |
| UI prototyping | Prototyping & wireframing |
| Interactivity and animation | Coordination with UI designers & developers |
| Branding & graphic development | Content development |

If you want to take a look at these tools at-a-glance, check out the table below. ?
Name
Features
Price
Available on
Maze
• Run in-depth tests with or without prototypes
• Test and validate ideas, concepts, copy
• Remote, rapid user testing and research
Free for individual projects, with paid plans from $25 per user/month
Browsers
Sketch
• Create prototypes
• Visual design for web-based products
• Collaboration tools
Starting plan of $9 per user/month
macOS
Adobe XD
• Create product prototypes, mobile apps and websites
• Create workflows, element creation, animated transitions, dynamic elements
Free for single documents, then starting plan of $9.99/month
Windows, macOS
Balsamiq
• Wireframing tool
• Create mockups which focus on functionality and user flow
Starting plan of $9/month
Browsers, Windows, macOS
Figma
• Cloud-based design
• Design and build prototypes
• Create wireframes, mind maps, mood boards
• Collaboration tools
Free for three projects, then starting plan $12 per user/month
Browsers, Windows, macOS
InVision
• Outline user journeys
• Create wireframes and prototypes
• Create design handoff features
• Collaboration tools
• Standalone design and UX tool
Free for three documents, then $7.95 per user/month
Windows, macOS
Marvel
• Create wireframes and prototypes
• User testing for prototypes
Free for single user and project, then €9/month
Browsers, iOS, Android
Axure
• Create wireframes and lo-fi prototypes
• Add dynamic panels, animations and graphic interactions
Starting plan of $25 per user/month
Windows, macOS
Framer
• Create high-fidelity prototypes and work on screen design
• Requires basic level of CSS and HTML coding
• Create wireframes
• Visual design
• Basic user testing
Free for three projects, then $19 per user/month
Browsers, macOS (paid only)
UXPin
• Create high-fidelity prototypes
• Import designs from other tools
• Simple, drag-and-drop functionality
Starting plan of $19 per user/month
Browsers, Windows, macOS
FlowMapp
• Plan UI and UX of apps, digital products and websites
• User research functionality
• Content planning tool
• Sitemapping tool
• Collaboration tools
• User persona feature
Free plan available, then $15 per month
Browsers
Origami Studio
• High-fidelity prototyping tool
• Patch editor and library of existing patches
Free
macOS, iOS, Android
Proto.io
• Create high-fidelity prototypes
• Collaboration tools
Starting plan of $24/month
Browsers
Wireframe.cc
• Low-fidelity tool focused on minimalism
• Create wireframes easily
• Ideal for beginners
Free for unlimited public wireframes, then $16 per/user month
Browsers
Webflow
• Website designer, builder and content management system
• Design-to-code generator
Free for one website, then $12 per month or $19 for multiple users
Browsers
List of Top UI UX Design Software in 2022
Are you a UI/UX designer looking for the best design tools in 2022? We've got you covered. Here's the list of the best UI UX design software that you will find handy to design with. So, let's explore these amazing tools one by one.
1. Adobe XD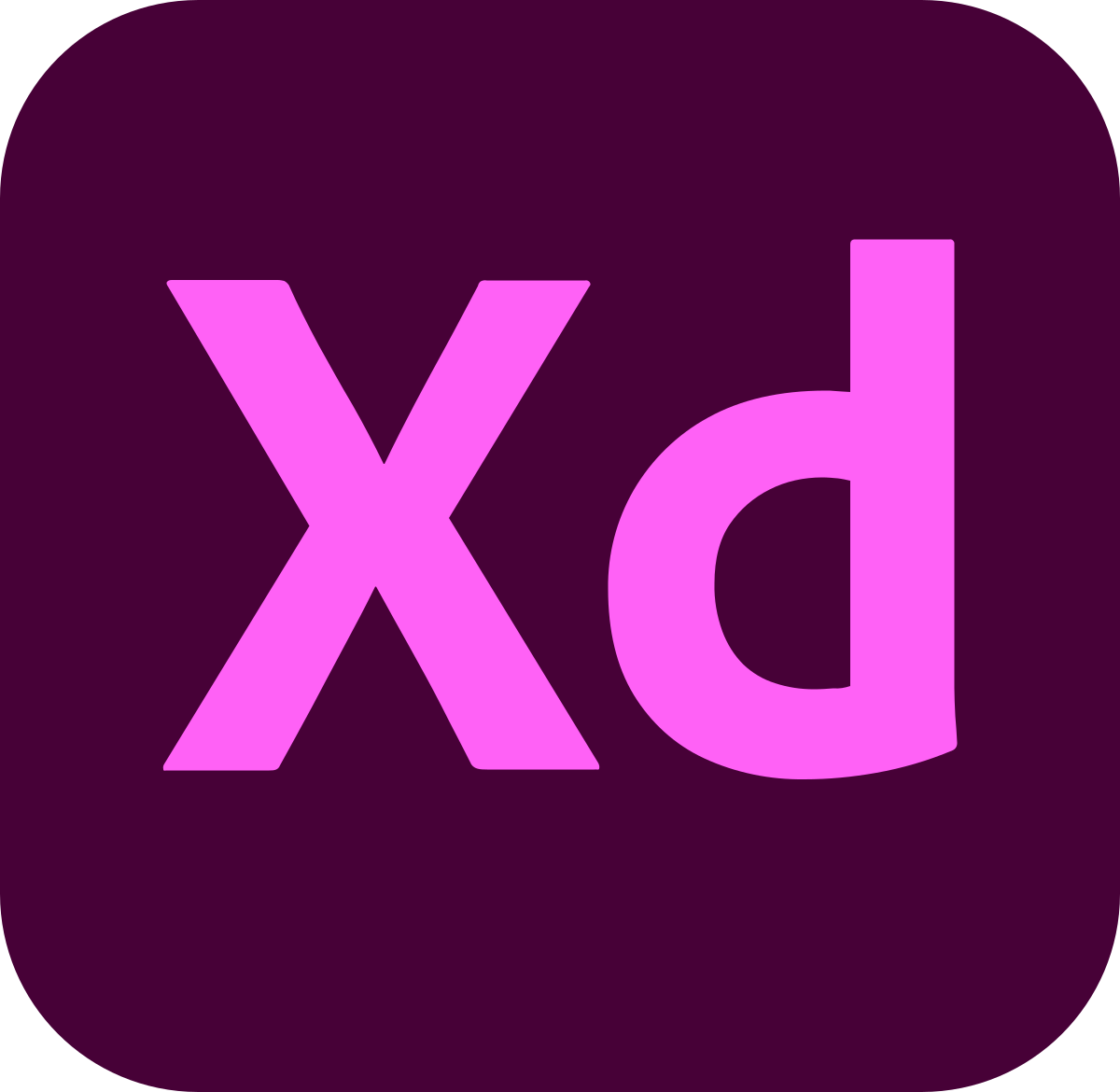 Adobe is the market leader when it comes to UI UX design Software. Among experienced and dedicated UI designers, Adobe XD's UI design software is the most widely used. It is a specialized prototype software that competes with Sketch as the standard in the field. The experts can speed up the designing process while using Adobe XD to create realistic prototypes and test them immediately across multiple devices.
Adobe XD is a flexible design software with powerful functionalities and capabilities for creating amazing UI experiences.
| | |
| --- | --- |
| Functionality | Prototyping, Designing |
| Operating System | Windows & macOS |
| Free Trial | Yes |
| Starting Price | $9.99/month. |
| Rating | 4.3 |
Features of Adobe XD Design Software
Change the master component and then distribute it throughout the corporation.
Used by large-scale organizations and enterprises looking for design software with uniformity/consistency.
Efficient vector tools, responsive asset scaling across different platforms, and layout grids for exact design.
Streamlined asset dashboard, seamless drag, and drop, have pre-built templates with visual modeling.
Best suited for UI UX design services experts who use the Adobe Creative Cloud toolkit due to integrations with Photoshop & Illustrator.
Benefits of Using Adobe XD Designing Software
Multiple plugins available
Industrial standard UI design
Seamless app integration
2. Sketch

Sketch is a well-established UI UX designing software to create hi-fi interfaces and prototypes with instant previews of mobile devices. It has an amazing feature that helps create UI elements for reuse purposes. While using Sketch, designers can ensure design system feasibility and consistency in the design interface.
Sketch enables the UI designers to export the design into a functioning prototype.
| | |
| --- | --- |
| Functionality | Prototyping, Designing |
| Operating System | MAC |
| Free Trial | No |
| Starting Price | $9editor, month. |
| Rating | 4.4 |
Features of Sketch UI UX Design Software
Users can create mockups and share them with the team for feedback.
Large user community support with ample integrations to keep the app running.
Customize the text and add images to get an accurate picture of the final product.
UX designers can get input from multiple team members.
Benefits of Using Sketch Designing Software
Standard UX/UI
Easy-to-use
Multiple integrations & plugins
3. InVision Studio

InVision Studio is a complete UX UI design software suite that incorporates vector drawing, stylesheets, centralized processes, smart widgets, powerful animation, shared libraries, smart-swipe transitions, interactive prototyping, and other features. Other than this there are multiple AI-powered tools for designing as well.
It is an outstanding design platform that operates offline and works as a browser-based prototyping tool. Unlike other paid platforms, the majority of the key features of this UI UX design software are available for free. Also, up to ten users can work on the freemium software on at least three documents.
| | |
| --- | --- |
| Functionality | Prototyping, UI Designing |
| Operating System | MAC OS |
| Free Trial | Yes |
| Starting Price | $7.95/user, per month |
| Rating | 4.4 |
Features of InVision Design Software
Animates screen transitions mimicking user navigations.
InVision DSM acts as a content management library offering a single source of truth for the organization's updated brand assets
Multiple API integrations allow users to connect with media libraries and tools.
Provides valuable books, podcasts, and workshops to help designers increase their knowledge.
Benefits of InVision Designing Software
Free plan support up to ten users
Multiple plugins available
Comprehensive tools suite for every task
4. Axure

Axure is one of the premium designing tools utilized by UI UX designers and organizations requiring highly technical designs with complex work. It is a robust piece of software that offers cutting-edge capabilities like event triggers, conditional logic, animations, and dynamic content without coding.
With just a click, UX/UI designers can rapidly publish prototypes to Axure Cloud for sharing, inspecting, and gathering feedback from the team.
| | |
| --- | --- |
| Functionality | Prototyping |
| Operating System | Windows & macOS |
| Free Trial | Yes |
| Starting Price | $25/user, per month |
| Rating | 4.5 |
Features of Axure Design Software
Quickly share prototypes across enterprises for immediate feedback
Integrate with Microsoft Teams & Slack to help the organization stays updated with the latest design changes.
The upgraded software offers co-authoring capabilities, team hosting, and revision history on Axure Share.
Smoothen the designer-to-developer handoff, including prototypes and documentation, while publishing the Axure RP files to Axure Cloud.
Benefits of Axure UX Designing Software 
30-days free trial
Best-suited for complex operations
Best tool for professional designing
5. Figma

The first browser-based UI design tool Figma was released in 2015. The application has become increasingly well-liked among professional UI designers. It is the best go-to option for designers searching for a user interface design tool that is simple to use. This UX UI design software features a drag-and-drop editor that enables cross-organizational collaboration.
Figma's main focus is its collaborative environment. It allows multiple users to work simultaneously on a particular project.
| | |
| --- | --- |
| Functionality | Design |
| Operating System | Browser, Windows & macOS |
| Free Trial | Yes |
| Starting Price | $12/editor, month |
| Rating | 4.6 |
Features of Figma UI Design Software
Easily integrate with the organization's identity provider with SAML-based SSO integrations.
Designers can seamlessly upload approved reusable elements, icons, fonts, and styles.
Allows team members to visual export assets, CSS, and inspect code from the design file.
Features case studies with popular companies like Square, Uber, and GitHub.
Benefits of Figma Designing Tool
Feature-packed free plan
Real-time cloud-based collaboration
Compatible with all operating systems
6. Proto.io

Proto.io is a browser-based UI tool and is considered one of the most powerful UI design software. Prototypes differ from the final product and aim to solve the problem by offering the right tools to create, collaborate, and test life-like prototypes virtually. It has a very slight learning curve, which makes Proto.io an excellent UX design software for beginners.
One of the best parts about this design software is that there is a 15-day free trial that can be used by anyone having credit card details.
| | |
| --- | --- |
| Functionality | Prototyping, Animation |
| Operating System | Browsers |
| Free Trial | Yes |
| Starting Price | $24/month |
| Rating | 4.3 |
Features of Proto.io UI Design Software
Supports full-interactivity like touch events, pinch events, swipe events, and mouse events.
Features a drag-and-drop interface, eliminating the need for programming to generate high-fidelity prototypes.
Come up with exceptional versatility because it is simple to design for any device, including smartphones, watches, TVs, and devices with specific screen sizes.
Provides a web view component that allows you to integrate an HTML page into your prototype.
Benefits of Proto.io UI Designing Software
Multiple integrations
Add animations in just a click
Powerful desktop applications
7. Marvel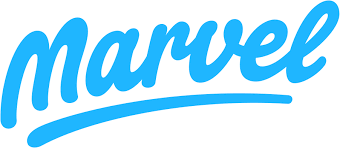 Marvel is a cutting-edge UI design tool that was created for everyone to use. It is a flexible, all-in-one program that does it all. Whether you're a person or a large business developing low or high-resolution prototypes, mockups, and wireframes, Marvel is the best UI/UX tool. It features its own Android and iOS apps, works with any browser, and comes with a seven-day free trial. The cost of building custom software or design tool such as this lies between $30,000 to $40,000.
The learning curve for this app design software is quite minimal. It makes the tool efficient at developing interfaces and creating prototypes.
| | |
| --- | --- |
| Functionality | Prototyping, Designing, Wireframing, Automation |
| Operating System | Web, iOS, and Android |
| Free Trial | Yes |
| Starting Price | €9/month |
| Rating | 4.1 |
Features of Marvel UX Design Software
Enables designers to easily construct pages and even use a prototype to test the design.
Utilizes swipe, pinch, and tap movements to assist in the creation of prototypes.
Includes useful integrations for Sketch, Maze, and more programs.
Provides a variety of tools at each level of the design process.
Benefits of Marvel Designing Tool
Provides all-in-one functionality
Offers browser-based working
Hand-off features make it easier to handover files
8. Balsamiq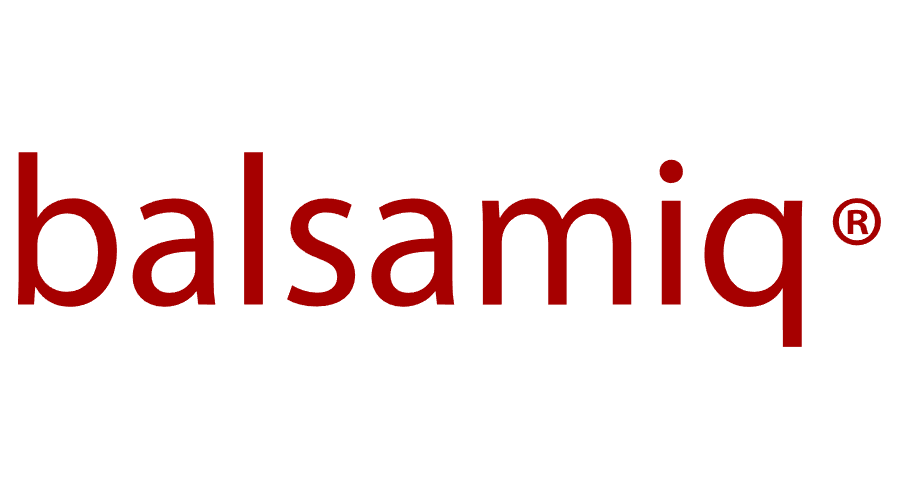 Balsamiq is one of the best UI tools for rapid wireframing. Its user-friendly interface makes it easier for experienced and fresher designers to develop low-fidelity wireframes. Balsamiq has a wide range of elements that allow designers to drag & drop to craft high-quality wireframes within a few minutes. Technological advancements in every Industry especially UI UX design Software is transforming and shaping its industry and other than this here are the top new technologies changing human life.
This is one of the amazing UI and UX tools that offers integration with Google Drive and other cloud storage platforms, which makes it hassle-free to back up all the data.
| | |
| --- | --- |
| Functionality | Mockups, Prototyping, Wireframing |
| Operating System | Browser, macOS, and Windows |
| Free Trial | Yes |
| Starting Price | $9/month |
| Rating | 4.2 |
Features of Balsamiq UX UI Design Software
Offers an easy drag-and-drop editor to make designing easy and hassle-free.
Allows adding linking into interactive prototypes for usability testing and demo.
Provide wireframes on the web via images and interactive PDFs.
Enable designers to get a plethora of tools library and create compelling mockups in real-time.
Benefits of Balsamiq Designing Software
Seamless drag and drop
Quick and easy-to-use
Integration with cloud storage
9. UXPin

This design software is quite different than the rest of the tools available. It allows designers to build elements that interact with each other. With a prototype, collaborative effort, HTML imports, and more, UXPin UX/UI design software assists all-scale enterprises in structuring applications and creating site wireframes. Knowing the shortcuts for designing or development is every designer or developer's way to succeed, hence you can know more about how long it takes to design or develop an app from Dev Technosys's multiple guides.
While this tool benefits any UX designer, those who strongly focus on accessibility should consider this software.
| | |
| --- | --- |
| Functionality | Designing, Prototyping |
| Operating System | macOS, Windows, and browsers |
| Free Trial | Yes |
| Starting Price | $19/editor, month |
| Rating | 5.9 |
Features of UXPin Design Software
Allow designers to check design compliance with Web Content Accessibility Guidelines (WCAG) contrast standards.
Comes with feasible drag-and-drop functionality, making it easier to design hi-fi prototypes.
Offer amazing features to create mockups, including element libraries, form elements, and vector drawing elements.
Integration with tools like Slack or Jira to smoothly import design or turn to a static image while adding functionalities.
Benefits of UXPin Designing Software
Semantic UI support
Animated GIF support and prototyping
Prebuilt & Customizable UI Patterns
10. Origami Studio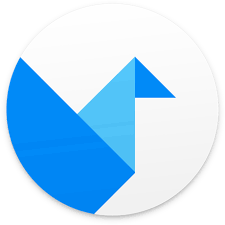 Facebook originally developed this outstanding tool to offer designers the best UI UX design services. The tool is a little more complex than InVision and Sketch but is considered a great tool for designers who want to conduct advanced prototyping.
A sophisticated path editor powers the tool to help designers integrate advanced functionalities. The best part, designers can easily integrate Origami Studio with Sketch.
| | |
| --- | --- |
| Functionality | Prototyping, Designing, Animation |
| Operating System | iOS, macOS, and Android |
| Free Trial | Yes |
| Starting Price | FREE |
| Rating | 5.0 |
Features of Origami Studio Design Tool
Develops logic behind prototypes with its patch editor
Helps edit dynamic design layouts easily
Provides a rich patch library for UX/UI designers to use in real-time
Seamless integration with Figma and Sketch
Benefits of Origami Studio Designing Software
Good integration of Sketch layers
High fidelity prototypes, including logic
Effective workflows with nice hotkeys
Start Creating Interactive Designs with These UI UX Design Software 
While a lot of us are still relying on apps like Canva for designing, although each UI/UX design software mentioned in the list above offers something unique and valuable to create flawless designs. Designers can simply map out their design requirements and pick the best suitable design software adhering to all the parameters. Also, the designers doing Google UI UX courses or planning for UX/UI certificates should know about these tools for the future.
Dev Technosys has a dedicated team of UI UX designers, who have expertise in dynamic illustration and flexible designing patterns. The web designing team at Dev is your one-stop solution for all your web designing and development needs. Hire Web Designer from Dev Technosys and get expert assistance.
Now that the list is in front of you choose the best suitable design tool and get started immediately.