Home is indeed built with emotions; the bricks and cement are just physical components. There are several design ideas you can follow to prepare the house map.
When it comes to interior designing, you need something different than ordinary. The best idea is to consult with some experts, but you have to consult with multiple experts, and their fee is also involved.
So, the better idea is to use software for interior design available on mobile and web platforms.
This blog is dedicated to interior design mobile apps and software that can help you to design your home as per your requirements and desires.
These apps offer multiple features and suggest millions of ideas that you can implement with the help of housebuilders and contractors.
Top 20 Software for Interior Design to Download in 2022
So, let's start with the list of top-20 interior design software that you can leverage to shape your house's interiors. These apps cover interior design ideas for small houses from large mansions.
1. Autodesk AutoCAD LT
The Autodesk AutoCAD LT is one of the most popular software for interior design and is used by several professionals such as architects, civil engineers, construction experts, and interior designers.
It facilitates the experts to create a 2D design based on their parameters and houses the project's requirements.
It comes in two different versions: a web app and a mobile app. It has great compatibility with Windows OS and MAC. You will be surprised to know that the latest version offers cloud connectivity.
You can use its free version for a limited time, but if you need it for a long time, you can purchase it at a monthly subscription of $55.
2. Sketchup Pro
When you need easy 3D modeling, then Sketchup Pro is the best option to consider for interior designing. A user can create scaled drawings in 2D and make them interesting by adding custom styles and other components.
One of the best things that differentiate it from other interior design software and apps is- that the Sketchup Pro is compatible with Microsoft Hololens, HTC, Vive, and Oculus.
It offers the best virtual reality experience for interior design. It offers aid such as web tools and unlimited cloud storage for sharing and collaboration.
If you are looking for the best software for interior design, you can consider it a great reference.
3. TurboCAD
It is one of the latest & professional interior design software for experienced 2D and 3D designers. It contains architectural design tools and modification tools that help professionals transform any idea into fantastic 3D designs.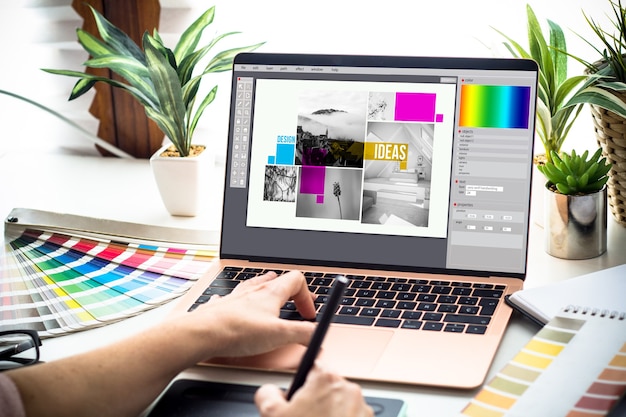 It is one of the powerful alternatives to AutoCAD LT. Its specialties are photorealistic surface modeling and lighting facilitates for creating powerful presentations.
Its other best features are internal & external database connectivity and file-sharing options. For using TurboCAD, users need to download a license one time; then, they can use it forever.
4. Autodesk 3ds Max
Suppose you are looking for an interior design app that allows you full artistic control. In that case, Autodesk 3ds Max is such a fantastic choice that it is being preferred by many interior designers.
It offers the best results for 3D animations regarding games and images. It contains the toolset for creating high-grade renditions and provides a perfect way to design the interior in the best way.
Its specialty is to provide accurate and detailed reviews. It also works fine in terms of productivity as the workflow remains seamless.
5. Autodesk Revit
Autodesk Revit is the perfect choice for a seamless transition from sketch to excellent construction design. It is empowered with a BIM(building information modeling) system that translates the sketch for design.
The functionalities include automatic updation of floor plans, elevations, and even sections. From the team sharing and collaboration point of view, it is excellent.
Using BIM 360 Design work sharing, it connects the team via the cloud for work sharing. However, the Revit is compatible with windows but can run on macOS also.
6. Archicad25
It is one of the most popular software for interior design that offers an intuitive layout. The Archicad25 is a BIM-based application used for creating more beautiful designs than any other ordinary home designing software.
For business purposes, if anyone is seeking home design app development, it is such a great choice. It facilitates the designers to switch from 2D to 3D models and helps document the zone-specific data.
Additionally, you can also estimate the cost with the help of it.
Archicad25 is available for windows and macOS and comes in three premium, term-based, and educational versions that an end-user can use as per requirement.
7. Virtual Architect
One of the best-paid software for interior design is available for professionals. Virtual Architect offers several advantages to the users to leverage it for their interior designing needs.
It is known for offering the easiest options for home design having vast libraries of functions required for shaping the home into different looks.
It comes with a cost estimator. The only limitation with the software is the unavailability of the macOS version. It has the largest library containing 7,500 items. Another specialty is designing in DXF and DWG formats.
8. FloorPlanner
It is software for interior design that looks simple but offers several powerful features. The FloorPlanner works on drag and drops features where you can change the dimensions easily.
It generates a list of products that you have used for home designing. It also offers an interactive and interesting 3D model that is being used for showcasing the presentation.
The 3D model feature works like the camera to camera swooping, such as from greater to larger, multi-room projects, etc.
9. Easyhome Homestyler
You can easily build floor plans and other interior designs with the help of an easy home homestyle. It is such great software for designing 2D-3D designs with accurate measurements.
With the help of this software, you can create the designs, including the looks of furniture, paint, furnishing, and flooring.
You can place the items on a 1:1 scale. Most of the users use photorealistic panorama visualization for the purpose of the client's walkthrough.
It comes in two versions, free versions, and a pro version, at an affordable cost. It is such a best option to start with interior designing initially.
10. Infurnia
It is a cloud-powered app that facilitates designers, architects, interior designers, vendors, and clients to collaborate and communicate while working on designing a particular home or mansion.
An individual designer can create a multilayered wall, unique floor plan, advanced tilling, roofing, customized cabinets, false ceiling, etc. As a user, you can create your own library containing materials, hardware, appliances, and more.
11. Live Home 3D Pro
For creating precise layouts, furnished rooms, a home, or an entire building, one of the perfect choices for home designing professionals is Live Home 3D Pro.
Only a designer needs to create the 2D plan; this software imports it from the files and converts it to the 3D models. Its desktop version offers several advanced drawing tools and elevation options.
It also works with geopositioning and daylight options that can be leveraged to create realistic views. It offers two versions which are desktop and other is the mobile app. The desktop versions are available for Windows and macOS.
12. Substance 3D By Adobe
Adobe does not require any introduction. It has created many milestones in the field of design and the animation industry. Substance 3D is one the fantastic software for adding digital texture and material to the projects.
It offers numerous physical-based renderings such as textiles, tiles, flooring, woods, stone, and more. It is the choice of users whether they want to mix and match materials or want to create the new by including photographs and high-quality scans.
13. Morpholio
This software for interior design was launched by a team of designers for designers. It offers several digital tools for sketching, journaling, and creative work representation.
Morpholio is available for iOS devices and macOS. You can connect the Morpholio board to Pinterest and can create your own board for creating the best impressions of your designs.
Read Also: How To Choose The Best Software Development Company?
14. HomeByMe
This app is known for realistic rendering as it contains an expansive library of branded objects. It provides a realistic 3D view of designs.
If you want to create and look at the designs as they will look in reality, then HomeByMe is one of the best apps. You can also use the catalog to include the photorealistic models.
For example, you can include the models like Smeg Kitcteh appliances or other premium brands. As a free user, an individual can create u to three designs, but if you are using its paid version, then you only need to pay the one-time subscription fee.
15. Room Sketcher
It is known for the creation of the 2D design. It offers easy usability to the users. The best point is that it is free for use and can be used by anyone who has little knowledge about architecting & home designing.
The users can create the 2D floor plan and room design using available tools. Within the design, the other objects such as curtains, windows, doors, floors, and other furnishing items.
After creating the design, you can take a snapshot of it and convert it to a 3D design.
16. Chief Architect Interior Designer
One of the best interior designing software available for DIY home designers. The designers can customize the designs as they need, or they can implement multiple home interior design ideas.
The best point about this app is that it also contains tutorial videos that help the users how to use the tools and how you can easily implement the designs. The Chief Architect software offers more than 4800 objects for use.
Read Also: Ultimate Guide to Outsource Software Development in 2022
17. Room Styler
Room Styler has its own fanbase, and it is free interior designing software. It is a web-based interior designing software that provides a variety of tools, including a connection with the designer community.
The people can share design ideas within the community and can discuss them for implementation. By using this one of the best interior design software, you design the room with exact measurements, or you can also use pre-loaded layouts.
It contains 120,000 objects and features that a designer can use for creating the home design or interior design.
18. IKEA Home Planner
The IKEA home planner belongs to one of IKEA's top-notch furniture brands. It has a robust gallery filled up with various furniture ideas that you can use in your home or interior design via a drag & drop facility.
You can view the realistic view of the room via virtually placed objects. As per your requirements, you can design the room.
Read Also: Software Development: The Ultimate Guide
19. Lowe's Virtual Room Designer
This design software belongs to the Lowe company, known as one of the best home improvement companies. It can be used as a free version available on their website.
Lowe's virtual room designer lets users design a room from scratch based on their specifications and requirements. Not only the rooms, but you can also design kitchen, laundry rooms, and bathrooms.
While designing your space, you can add the items from Lowe's store into the design.
20. SmartDraw Online Edition
It is one of the renowned interior design apps that you can use for home design and use for making organization charts, flowcharts, and technical drawings.
It is quite a different app, and to use it; you need a kind of interior designing and architectural expertise. You can use it for creating 2D designs.
How Much Does it Cost to Build An Interior Designing Software?    
Whether it is software for interior design or an app, several factors affect the cost of interior designing software. These factors are:
UI/UX Designing
Front-end and back-end development
Number of developers
Size of the app or software
Software's complexity
Developer's location
Number of features
Location of developers
Experience of developers
The top-notch reasons that influence the software for interior design price are developers' location and experience. Suppose you want to hire dedicated developers from an offshore location.
Their cost will be different from the developers available at the nearshore location. Moreover, an interior design app for a single platform and with basic features can cost you around USD25,000-USD 30,000; with advanced features, it will cost you more such as more than USD 50,000.
If we go with the hiring cost, then you will find the following data interesting:
| | | | |
| --- | --- | --- | --- |
| Country | Junior Developer | Intermediate Developer | Senior Developer |
| United States | $70,000 | $100,000 | $120,000 |
| United Kingdom | $50,000 | $80,000 | $100,000 |
| Europe | $50,000 | $75,000 | $100,000 |
| India | $25,000 | $50,000 | $80,000 |
The above data is based on the approximation. The rest of the details you can find via consultation with an experienced software development company.
Wrapping It Up!
The above data is based on the approximation. You can find the rest of the details via consultation with an experienced software development company.
Suppose you are looking to develop an interior design software and app. In that case, this blog will help you to refer to the top-20 software for interior design.
By referring to this blog, you can finalize the idea for your next interior designing app for business purposes. There is a massive demand for interior design apps and software.
You can leverage this trend for revenue generation by launching a unique app that can help the users design their homes as they want.
The best idea to make an app unique is to hire software developers with in-depth experience in developing software for interior design.