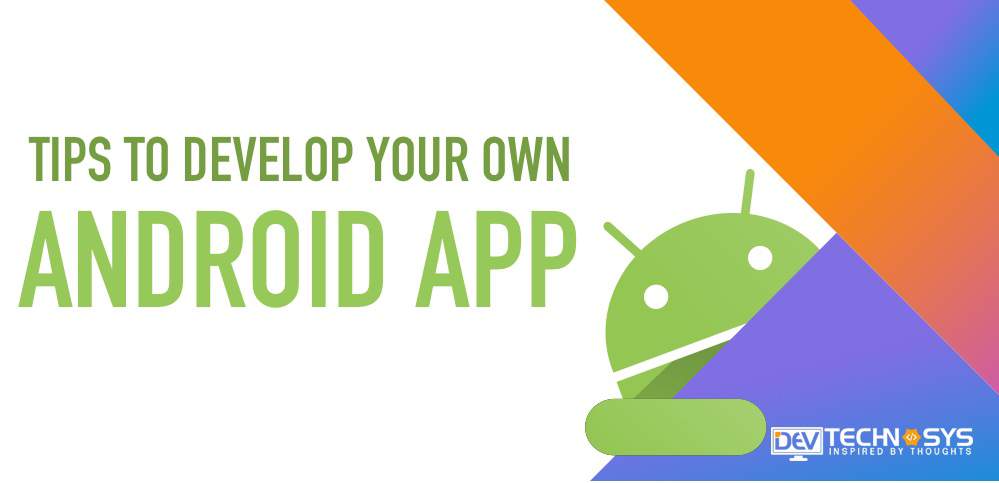 There are numerous people who have great app ideas, but most of them often encounter a plethora of problems especially about where to actually start. Most of the app developers have found themselves in this situation, and if you are a budding Android app developer, then this article will help you in chalking out a plan to develop an Android app.
1) Learning the Basics of Coding
The most important point to consider for getting into Android app development is that you need to get into the learning process of coding. There are numerous code-free mobile application development solutions available in the market, but sooner than later you will realize that you require coding skills to develop a good Android app.
To begin coding, you can start to learn Java which is the pillar of Android, and it is essentially used by the Software Development Kit or SDK for every Android application.
Also, you need to learn about Android. You need to get acquainted with various Android core application concepts such as activities, receivers, services, intents, providers etc. You need to go through Application Fundamentals which are stated in the official Android documentation in order to get started. Any business that needs to develop its own Android app should hire Android developer who has in-depth knowledge of coding.
Among the most vital things is to learn as much as you can so that it becomes easier for you to develop an app. Whether you wish to get to know about the basics of any new language or get into details of a certain specific concept of Android, you can dive deeper into different online resources to get better understanding and knowledge of Android app development.
2) Thinking Smart to Achieve Smoothness
If you are currently reading this particular article, then you most probably have a certain notion about what your Android app is all about. However, you shouldn't get started with development and take some time. Make sure that your idea is the correct one and most importantly it should be feasible considering that you only have little to no skills or experience in Android application development.
Read the Article- Android P Features That Change Everything for Android App Developers
You can start with a small app which isn't complicated. Apps which get most of the downloads aren't often the most complex one. Also, you need to have a clean as well as a simple user interface that requires quite a little input from the users that will certainly make things quite easier for you when it comes down to coding. When you are starting an Android app project, you need to quickly find all the necessary things that you require such as simple UI ideas or wireframes. You should draw each step to remember it easily and also ensure that every single aspect makes sense. A best Android development company looks for the developers who have the inherent ability to create smooth apps.
3) Focus on Organization
To easily develop an app, it is suggested that you break down the Android app development project as per the pre-defined timeline. We recommend that you start with a limited time project. No matter how much time you require, it requires 5 vital steps which are:
a) Ideation
Take enough time to find the best idea for your app. Don't rush to define your entire project and outline all of your app ideas at one place.
b) Preparation
At this place, you need to select the Integrated Development Environment or IDE which is an all-in-one software which offers you everything that is required to create an app. You can start with Android Studio.
Read the Article- Challenges Faced by Android App Developers And Their Solutions
However, there are different Android development resources which can help you in creating apps without building them from scratch. They include images, audio files, logos, video files and almost everything required for app development.
c) Creation
Once you have done the preparation, you need to get down to the toughest part of app development which is Creation of the app, especially when you are new to Android app development. You need to create an app layout and also write the code in order to bring your app to life. In case you select to implement any particular design element, then ensure that it is compliant with Material Design guidelines of Google. Hire Android app developer who knows all the compliance required as per the guidelines. Once you have done this, you need to compile the source code into a particular APK file.
d) Testing
Never consider that your project is done until you have carried out exhaustive testing for each part of the app. You need to install the APK file and then run in on any Android hardware device. You need to include an Android emulator into your own mobile testing strategy and then perform different advanced tests which are targeted on various specific devices as well as Android versions.
e) Publication
Once you have done all these above-mentioned steps, you can easily publish your app on the Google Play Store. This step is actually optional, but it is often recommended as it allows you to easily deliver your own app via a reliable source which is visited by millions of people.
Conclusion
Android app development isn't everyone's cup of tea. It takes a certain huge amount of time as well as dedication. However, if you follow these above-mentioned tips and steps, then you won't face any difficulty. It is worth noting that Android app development requires common sense. For your first Android app, you can start by making it relatively simple and small such that you can easily focus on the main objective of how Android app is developed.