Do you have any projects in your mind for Angular JS? Before starting, your project just knows the detailed information for cost to develop AngularJS app and Website. The market of websites for mobile applications has no sign of pausing, naturally, large users are drawn to them. There are plenty of mobile app options available for communication, lifestyle, food, sports, business, games, etc.
Even creating your own mobile app as in AngularJS is a serious business concern for many platforms. The fact is, it is not really as expensive as people categorize the apps or websites to be. There are plenty of app development companies available that allow one to develop an Angular app/ website with limited investment and team members.

Factors That Can Affect your Budget for Developing an Angular Website/App
1. Number of Functions
Most often it has been made evident by the applications or websites created by AngularJS development company that this solution comes with a wide range of features. All of these features are mostly interconnected with each other but they are definite in every aspect. Hence, all of these features essentially required a well-formulated string of codes individually.
The higher the number of courts or basic functions for the application or website, the higher will be the amount of coding required to run the solution. It will have a direct influence on your angular app development budget.
2. Operational Storage
Every angular website essentially stores an amount of data. The Angular web application you require to host or display must have at least one section of the data through interaction. It is directed that this data will obviously require a space to be stored. Accounting for this storage it is important to inculcate the thought in your budget for the angular product. It is a relational concept which means that the more data, the more will be money.
However, it is also phenomenal with an angular framework that you can hit two birds with a single arrow i.e. investing low budget input and accessing high-quality web app output.
What Are The Advantages of Hire AngularJS Developers?
If you are in the front of developing an angular application or website early then it is advised to hire app developers for the same. Unlike other frameworks, angular has certain specifications that can be a policy managed by a professional. Other than this, hire AngularJS developers will enable you to express a number of advantages like-

1. You Are Left With Multiple Choices
When you hire AngularJS developers for your project you have the choice to select the developers based on your interest or specifications. Also, you can just sit and manage the project execution and implementation of solutions. And the team of developers will take care of project completion in the estimated time frame.
2. Project Management Simplified
When you hire dedicated developers they make sure that you get to experience a convenient process without any errors. The developer team will also have a team leader and a project manager to manage the entire project efficiently and with complete conduct of responsibility. Hence, if you have to engage with other departments or business processes then you may have the liability to do so.
3. Cost Efficiency
When it comes to developing an AngularJS website or mobile app the basic instinct of every platform is to get quality work in an affordable range. Well, this expectation can easily be fulfilled by hiring angular developers from specific regions like India.
The fundamental reason is that India has more than 2 million developers who are proficient in the job and qualified enough to offer supreme application on-website services to you. If you have other preferences, then it is better to pick one.
4. Quick Response
When you hire angular developers for your project then very often It is seen that they remain focused on the client expectations more than anything else. In case of any immediate situation to respond to or any critical error, they remain at your disposal to resolve the query instantly. Most of the AngularJS developers from experience firms offer 24/7 customer support facilities.
5. Increased Productivity
Whenever you hire a team of AngularJS developers who are all professionals in the same segment you are adding a talent pool to your actual team. It is advised to hire app developers from a reputable platform so that you can get a skilled professional on your project who invests dedicated efforts in order to meet the efficiency of the project.
How to hire AngularJS developers for your web application development?
You can also divide the tasks among the team members and once they are completed, start the testing process of the angular application or website. The AngularJS developers are also well-equipped with the latest technical solutions and a world-class environment to keep the project updated and this helps to boost business performance and productivity.
How Much Does It Cost To Develop AngularJS App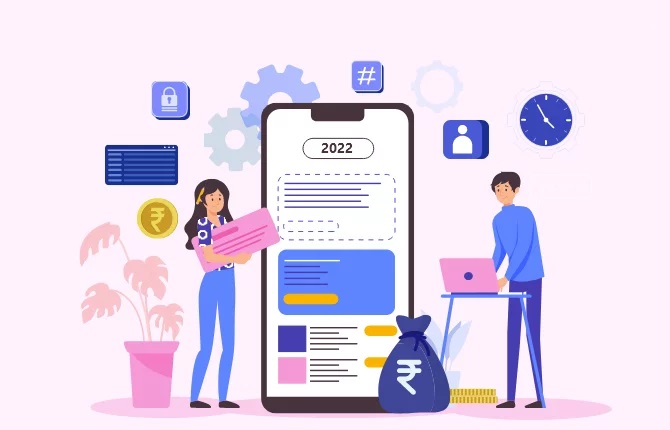 | | |
| --- | --- |
| Country | Average Cost/Month |
| USA | $4000 |
| India | $700 |
| UAE | $2000 |
| United Kingdom | $4500 |
| New Zealand | $3500 |
| Australia | $3200 |
| Singapore | $2600 |
| Malaysia | $2400 |
| Philippines | $1500 |
When you are determined to create a stunning website or application, it is advised to bring the best web development company in the frame. However, the best technology or the best company directly means that you might have to be flexible with the cost of the project. If you are looking to get an estimate for an angular web or development project then you can contact AngularJS development company for a better approach. The overall cost to develop a website or an application entirely depends upon the size, complexity, type, specifications, and most importantly the budget of your organization.
 Let Us Take A Look At Some Of The Most Prominent Advantages Of AngularJS
It also includes the geographical location of the developer which means that if you are outsourcing the solution, taking near shore or local help.
It is also certain that the web application development industry has grown smarter and more efficient than it was ever before. It is inclusive of advanced technologies and secured frameworks including node.js, AI engines, advanced algorithms, chatbots, out of which the most dominating is angular.
Dissolution is also blended with the efficiencies of AWS solution which assure the maximum speed and security for the project. In order to develop the project, all you need is a strong team of developers (who are proficient with their job), web designers, and web testers to create the application or website and launch it successfully.
Expenses on Hire Dedicated Developers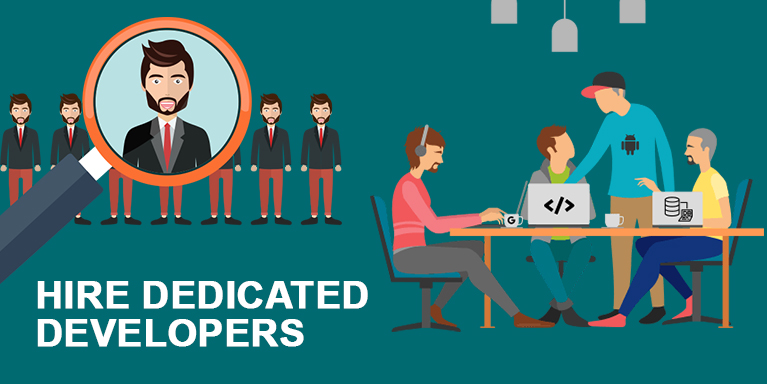 If you hire an AngularJS developer from the AngularJS development company then you can pay them throughout the project completion. Also for implementing a good project development solution for the AngularJS website or application you might have to hire the following personnel-
Front-end developer for an angular developer who has an understanding of HTML or jQuery- the price for this segment starts from $25 per hour
Full-stack developer who has an understanding of AngularJS, NodeJS, or similar technology- the price for this segment starts from $30 per hour
Back-end developer who is proficient with database programming- the price for this segment starts from $25 per hour
PHP developer, Laravel developer or analyze your technology stack and hire a developer accordingly- the price for this segment starts from $20 per hour
DevOps engineer and user interface designer to create the essential visuals and sketch- altogether the price for this segment starts from $50 per hour
Hiring web testing engineer- the price for this segment starts from $15 per hour
While developing an angular project it is extremely important to understand that one person cannot fulfill all the requirements of the app or web development project.
Hence it works great if you involve an IT development company for your existing project development if you do not have a professional team.
Also, it will work best for you if you have managers but not developers and designers, then you can easily hire dedicated developers for your project.
Alternatives
If you are not convinced with hiring the solutions then you can rely on the alternatives as well. These alternatives include-
You can try doing the project yourself, but unless you are an expert or have experience in coding it is not an easy task. This option is effective but it is not reliable considering the business aspect because it can consume a lot of your time and possibly you might have to miss the business handling for a period.
If you are not strict on budget terms then this is by far the best option to create an angular web application. You can simply PWA development company to fulfill your purpose. The companies will also take care of your business prerequisite as well as manage the project with absolute ease. This type of company has an adequate team of professionals including the developers, designers, testers, and supervisors to manage your project.
Categorization For AngularJS Website or Mobile Application
Creating and managing the project on your own requires lots of expertise and knowledge of application and website development. If you are consistent to Hire AngularJS developers and required professionals then it is a sought-after solution.
However, in any case, you have chosen to hire the web application development company on a fixed basis then and it has different stages and cost categorizations. Mostly the categorizations go from simple to complex and as the complexity increases, the cost for the same also increases.
1. A Simple Website
A simple website or application has a basic structure such as simple designs, limited text or images, a general inquiry form, and one or two blogs that can cost you the least. For this type of angular solution, you can have an estimate of around $1000 to $2000.
2. Functional Website Or Application
If rather than displaying the inquiry form and basic details you are determined to include better functions in order to enhance the customer experience then it can cost you around $3000 to $8000.
This type of application or website is highly useful because of its amazing features and custom designs. These angular solutions are not just plug-and-play or CMS-driven solutions but they are smartly crafted as web applications to deal with UI flow, calculations, databases, etc.
3. Highly-Functional Website Or Application
If you are proceeding with a highly-functional angular web application having a powerful customized backend admin panel, dynamic content, or CMS then this type of website or application suits the category of 2nd level applications.
It is inclusive of features like handling user-generated queries, photos, and pictures, multimedia, attributes of user profiles, supreme rendering of quality across multiple devices, etc. The backend admin panel of this type of solution is highly customized and standard. It can cost you around $10000 to $20000.

4. Comprehensive Projects
This is the supreme category for angular applications on websites, and they sync the latest tools and solutions. Their functions are more complex to handle the user-generated queries and it has the ultimate degree of privacy and security for all the users.
These are custom solutions that are specially made for e-commerce businesses in enterprises in order to perform highly specific job operations and improve the functions of the organization.
The price range for this type of angular application or website starts from $2k and can exceed $10k. This is because of the unique features, complexity as well as problem-solving abilities of the website or application.
Conclusion
At present, Angular is one of the most highly-preferred and efficient front-end website or app development procedures in existence. Even some of the best web development companies have not been left untouched by its capabilities. The requirement to hire angular companies for developers is a crucial factor in an intense market considering the pace of technology evolution.
Lastly, depending upon the requirements of your specific angular project it is better to segment the budget for the same. If you are looking for budget-friendly solutions then it is better to simplify your approach and if you are liable for the budget considerations then you can go for customized features and app structure.