This technically advanced world is covered with several mobile applications, and an online taxi booking app is no exception. Today, transportation is one of the key sectors gaining huge benefits from mobile app development. As a result, more businesses invest in digitized solutions while enabling customers to book a ride comfortably using online taxi app development solutions.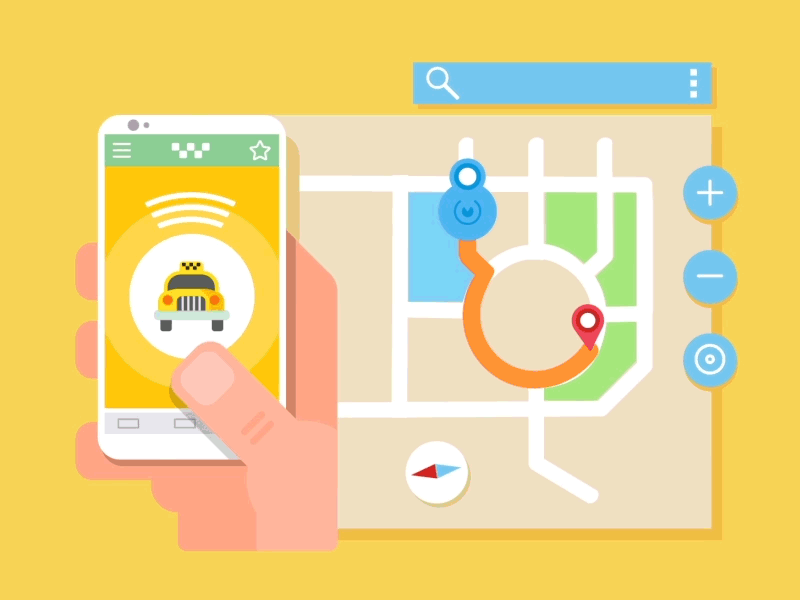 With the ever-rising demand for online taxi booking, the competition has also increased, and become difficult for businesses to make their taxi app stand out. Most of them wonder, 'How to develop a taxi booking app?' 'How much does it cost to develop a taxi app?' and more. You will find this blog helpful if you are also thinking the same. It will guide you through the complete process of taxi app development solutions, including market stats, cost, features, and more. Let's explore them one by one.
Current Market Stats of Taxi Booking App Development
In 2019, the global taxi industry valued at $69.1 billion and is expected to raise $120 billion by 2027 with a CAGR of 12%. As per research, most working professionals live out of their home town for doing a job, and as a result, they prefer to book a taxi for traveling. This has raised the demand for taxi app like Uber to a great extent.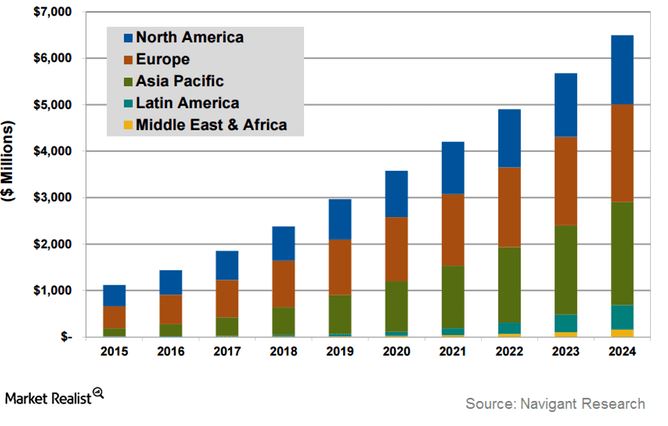 As per Statista predictions, the annual growth of taxi app development will reach $126,521 billion by the end of 2025. Since the demand for taxi booking app development is increasing every day, this guide highlights the taxi app cost, features, tech stack, features, and more.
Key Factors Influencing Taxi App Development Cost
None of the mobile app development solutions come with a fixed price tag. Similarly, the cost of taxi app development is determined by multiple factors. On average, the cost to develop a taxi app ranges from $20,000 to $60,000. Read further to explore the key factors influencing taxi app development costs.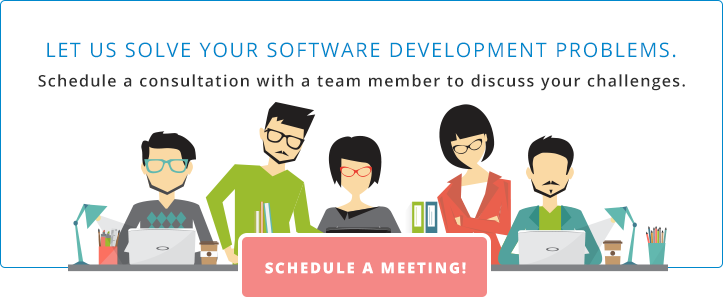 1. App Features
Features are a crucial part of any mobile application, so you should focus on incorporating the right features into your taxi booking app. The more advanced features your taxi app will include, the more functional it will become, and the higher its cost will be. So, if you do not have more budget to develop a taxi app like Uber or any other, include only limited features.
2. App Tech Stack
Tech stack plays a crucial role in determining app development cost. Finalizing your project budget is a must before stepping into the mobile app development process. It will help you choose the best-suitable and budget-friendly tech stack for your taxi app, from design to development.
If you are hiring a taxi app development company professionals, ask them to include a tech stack that fits your project requirements and budget.
3. App Complexity
More features mean more project complexity. Isn't it? A complex app takes more time and effort during development which automatically increases the cost to develop a taxi app. For instance, a taxi app with basic features will cost around $30,000, and an app with advanced features will go beyond $50,000.
So, the application's complexity is one of the major factors affecting the taxi app development cost.
4. App Development Platform
The type of app development platform you choose for creating a taxi app will definitely increase or decrease your mobile app development cost. For example, you are developing a taxi app for the android platform, then you will have to spend less than creating a taxi booking app for the iOS platform.
On the other hand, the cost will be higher if you want to create an online taxi app for both platforms. So first, decide the type of platform to develop an app like Careem. It will help you get a slight idea of the app development cost.
5. App Updates
Besides development, app maintenance and update are essential to ensure its smooth working and performance. The requirement for post-development changes in the application can increase the overall cost of the taxi app. So, it is advisable to list all the possible features, requirements, and other essential things during app prototyping. It will help you avoid post-development cost addition.
So, these are some of the essential factors that affect the cost to develop a taxi app. To help you get deep insight, here is a cost breakdown for taxi app development.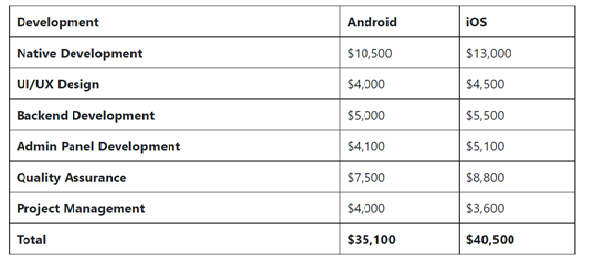 Must-Have Taxi App Development Features Determining Cost
The taxi booking app is divided into three panels, i.e., the user panel, driver panel, and admin panel. Each panel feature contributes to the cost of taxi app development.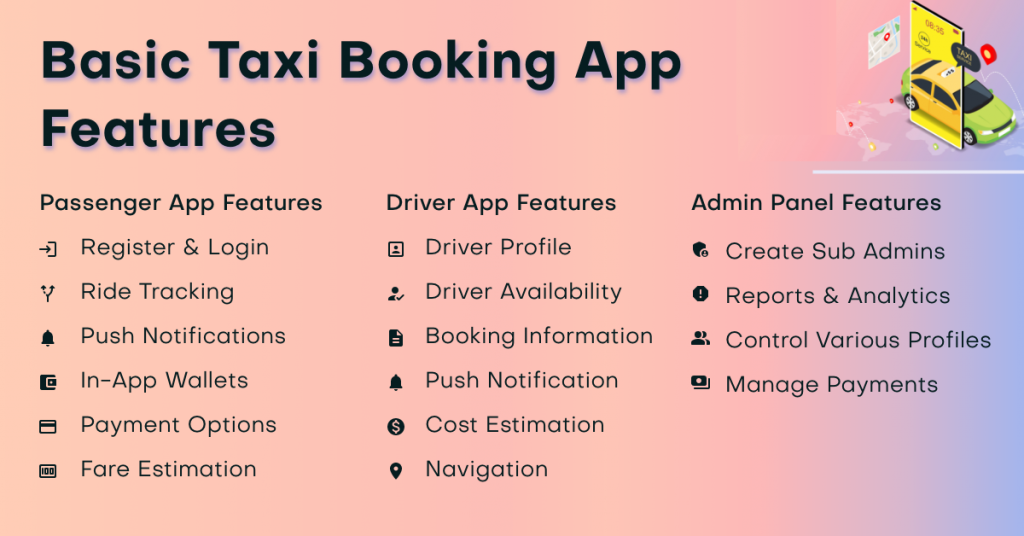 User Panel
User Login & Registration
The login process should be simple to allow users to access the taxi booking app conveniently. Try to keep a one-step registration process as users do not prefer to follow multiple steps registration.
This feature offers the liberty to the app users to edit their basic information on the application.
Users can book a cab from the comfort of their homes and easily travel from one place to the other safely.
After successfully completing the ride, users have to make a payment. They can use multiple payment gateways and securely pay the cab driver.
To keep users informed and engaged with your taxi booking app, enabling push notifications is necessary. This feature lets the users know their ride status, payment information, offers, and more via email, SMS, or in-app text.
User satisfaction and safety should be the foremost priority. To ensure the same, enabling this feature is a must. It helps the users track their rides in real-time.
Finally, patients can rate their riding experience and share their valuable feedback or reviews on the application.

Driver Panel
This panel is accessed by the driver associated with online taxi apps like Uber, Careem, etc.
Driver Login & Registration
This feature allows the drivers to register on the taxi booking app, where their profile gets approved by the admin to begin the riding process.
Here, the driver can edit their profile by entering their name and other personal information.
As soon the users book a cab, the drivers get notified about the ride. They can either accept or reject the ride as per their convenience.
This feature enables the driver to track the passenger's location in real-time and also suggest the best possible route to reach the pickup point on time. Including this feature will also add on the cost to develop a taxi app.
This feature comes in handy to keep track of all the rides to date. It will help the drivers get a complete riding history in one place.
This feature is available in both the user and the driver panel, where they can call and chat with each other to know the pickup status.
Here, the driver can access all the feedback and reviews given by the taxi app users. This builds the credibility of a driver.
Admin Panel
The application's administrator access this panel to keep track of both the application user and driver's activities.
A well-structured dashboard enables the admin to securely log in to the application and access all the activities hassle-free. So, keep the dashboard design simple and accessible.
This feature comes as a savior to keep control of all the transactions done using revenue management.
Your taxi booking app should contain this feature like any other mobile app development. It helps the admin to get real-time reports and analytics of a taxi booking app. It will help you better understand the application's profit and revenues.
Keeping track of reviews and feedback matters ensures that your taxi booking business runs successfully. So, this feature allows the admin to manage all the reviews while eliminating the negative or fake reviews.
So, this is the list of the essential features that determine the cost to develop a taxi app development to some extent. Now that you have an idea of the basic features of a taxi app, consider them while developing an app.
Remember that, each feature that you will include while developing a taxi app will increase its cost. So, think before you add any additional features. Still, to help you develop a better mobile app within your budget, we have mentioned some helpful cost-reduction tips. Have a look!
Useful Tips to Reduce Taxi App Development Cost
Is your taxi app development plan running out of budget, and you are looking for the best ways to reduce it? Don't panic! The following are useful tips to reduce taxi app development costs.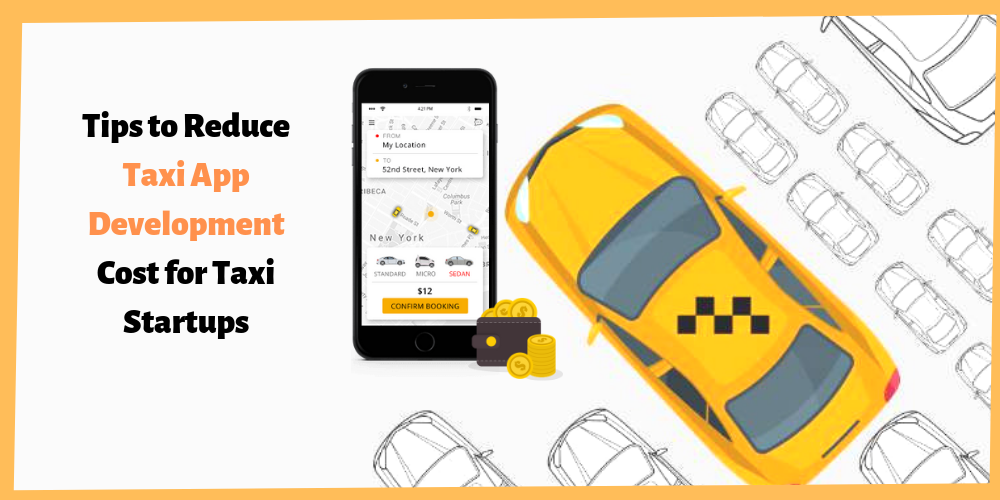 1. Do Smart Planning
Most businesses fail to conduct smart planning for the mobile app development project, and as a result, they have to face the consequences during the development process. It is better to conduct proper planning and prepare an MVP before launching the final product to avoid this.
It will help you reduce the cost of developing a taxi app and result in successfully launching a taxi booking app within the estimated budget.
2. Choose the Right Development Platform
Generally, there are two types of platforms available, i.e., Android & iOS. So, it is not difficult for all businesses to create a taxi booking app for both platforms due to some budget constraints. If you have the same concern, decide the platform for which you want to develop an application and then proceed with the other steps of taxi app development.
Besides this, if you have enough budget for your online taxi app, go for both development platforms.
3. Include Appropriate Features
The type of feature you include in your taxi app will affect its cost significantly. Some businesses randomly include any feature while developing a taxi booking app. This further adds to more app development costs. So, to reduce the cost to develop a taxi app, make sure to include appropriate and best-suited features rather than randomly adding any feature.
Even the professionals of a driver app development company make sure to conduct extensive research about the competitors before finalizing the app features.
4. Hire the Best Taxi App Development Company
You cannot develop a successful taxi app without the assistance of the best taxi app development company. Right? So, this is one of the crucial factors that will assure your app's success and help you get a better output under your budget. Hiring a reliable mobile app development company is advisable rather than running behind cheap services.
An investment made once will assure better app success in the coming years and will save your app development cost in the coming time.
5. Keep the App Simple
Do not run behind apps with complex features and functionalities. The more complex your app will be, the higher its cost and the more time it will take to complete. So, it is better to keep the app simple, analyze the profit & revenue it is generating, and then think of adding some additional features in the future. It will help you manage the cost of taxi app development while keeping your app well-structured and managed.
So, these are some of the best ways to reduce the cost to develop a taxi app that will definitely save you from spending bucks on mobile app development. As discussed below, a well-developed taxi app will offer you numerous business benefits.

Benefits of On-demand Taxi Booking App
The following is the list of amazing benefits that businesses can experience while developing a feature-rich taxi booking app.
1. Real-time location tracking
2. Higher business visibility
3. Increasing brand awareness
4. Improved user experience
5. Checking driver efficiency
6. Expanded business profit
7. Increased business growth
The benefits of on-demand taxi booking apps are limited as the list keeps on increasing, but these are the major ones that every business can experience with a better taxi app in hand.
Conclusion!
As this high-paced world embraces the cost-effective and convenient mode of transportation, the demand for taxi app development is increasing at lightning speed. Businesses planning to develop a taxi app at reasonable prices will find the aforementioned points helpful. Now that you know the cost of develop a taxi app and the best ways to reduce the cost, it is time to get into the app development process. Just get in touch with the right taxi app development company and develop a successful app right away.